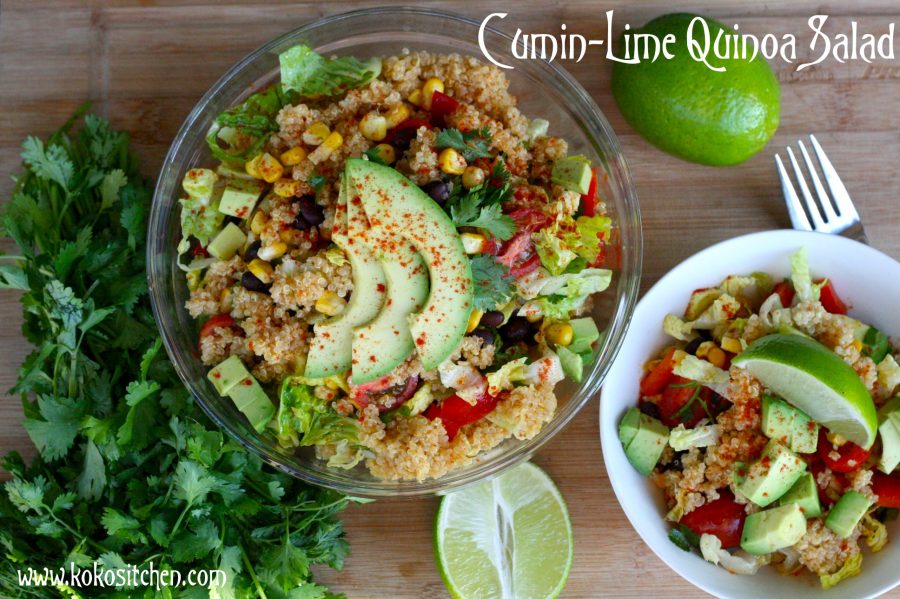 I love me a quinoa salad when I'm looking for something fresh and tasty but packed full of protein. Quinoa is an awesome little grain (well, seed technically speaking) and it contains about 8 grams of protein per cup. Mixing it with black beans for extra protein and lots of fresh vegetables makes it even healthier. Bring this to your next summer event like a potluck or barbecue and help everyone to nourish their guts in the yummiest way!!
The cumin-lime vinaigrette is a nice smoky accompaniment to this dish with just a little kick to it. I got my chipotle olive oil at Coastal Olive Oils and I just love it because it isn't too overpowering. If you can't get your hands on some chipotle-infused olive oil, you can probably just use regular olive oil and add a pinch of chipotle powder to it.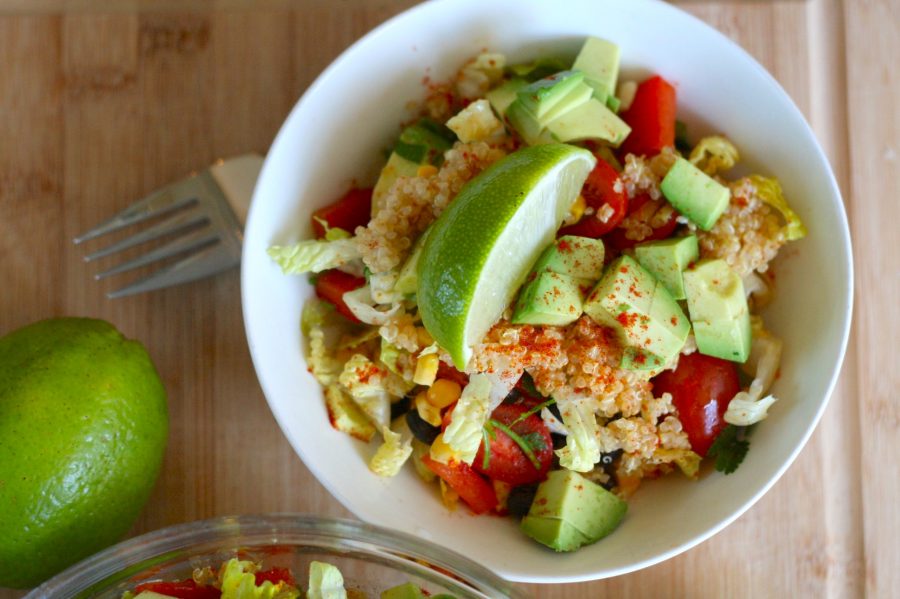 Cumin- Lime Quinoa Salad (serves a bunch!)
A cold quinoa salad tossed with fresh veggies, herbs, beans and a smoky cumin-lime vinaigrette
Quinoa:
1 cup quinoa
2 cups water
pinch of salt
Bring quinoa, salt and water to a boil in a sauce pan. Cover and reduce heat to low. Let simmer 15 minutes.
While quinoa is cooking, prepare the vinaigrette and the salad.
Remove lid from quinoa and fluff with a fork. Add half of the vinaigrette to the quinoa. Set aside and let cool.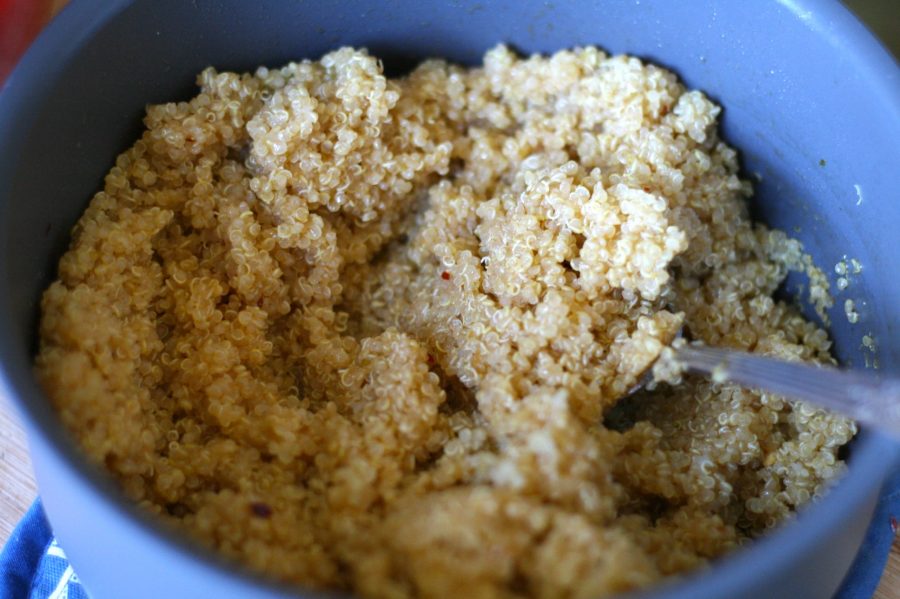 Cumin-Lime Vinaigrette:
juice and zest of one lime
1/2 teaspoon salt
1/4 teaspoon smoked paprika
1/4 teaspoon crushed red pepper flakes
1 teaspoon ground cumin
1 tablespoon coconut sugar
1/2 cup chipotle olive oil
Whisk together all ingredients. Set aside.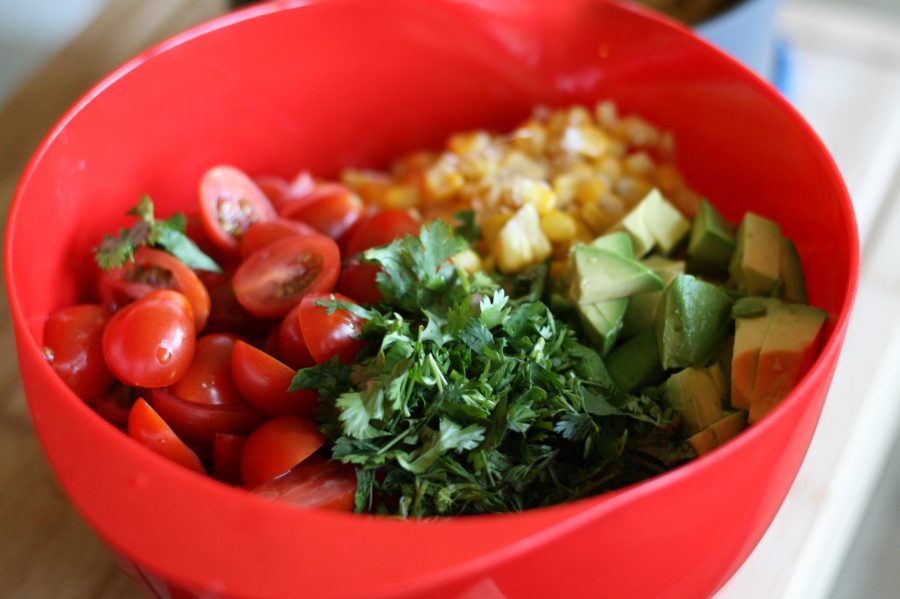 Salad:
2 cups romaine, shredded
1/2 can of black beans (roughly 1 cup)
1 red bell pepper, diced
1/2 – 3/4 cup corn kernels (roughly 1 ear of corn, cooked or 1 small can, drained)
1 avocado, pitted and diced
1 cup grape or cherry tomatoes, halved
several sprigs of cilantro, finely chopped
a few sprigs cilantro, chopped
Toss all of the salad ingredients together with the cooled quinoa and the remaining vinaigrette. Enjoy!