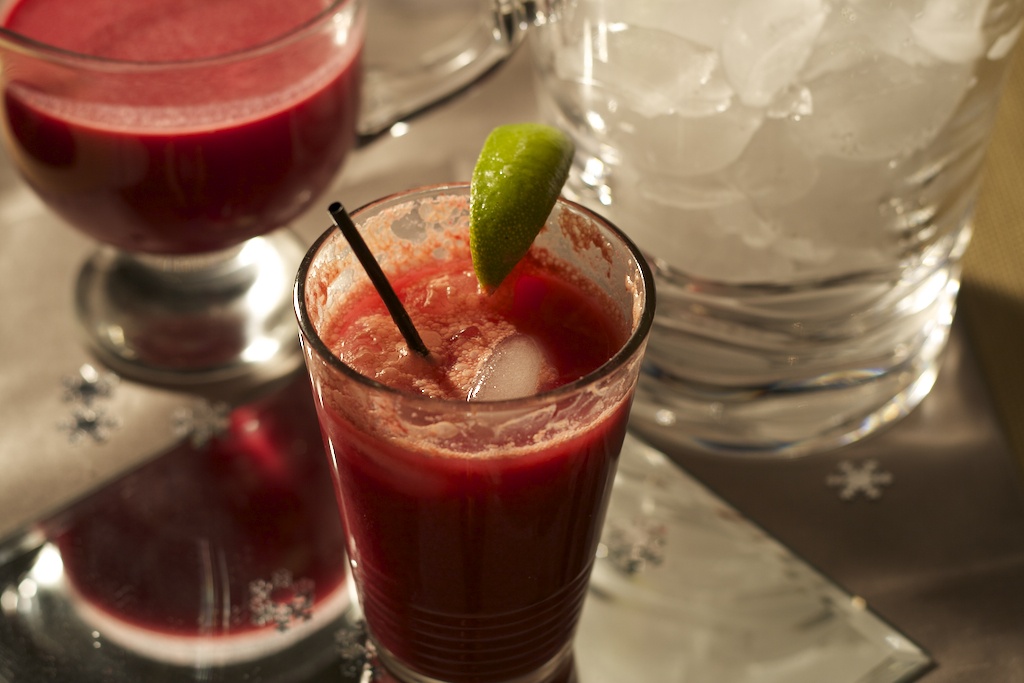 Ya'll know I love a good fresh pressed juice….and ya'll know I love a little drank. Well what's better than combining the two and making a super fun holiday cocktail. I used super seasonal ingredients like fresh cranberries, pomegranates, and mandarin oranges, with a splash of lime for the most delicious ruby red drink.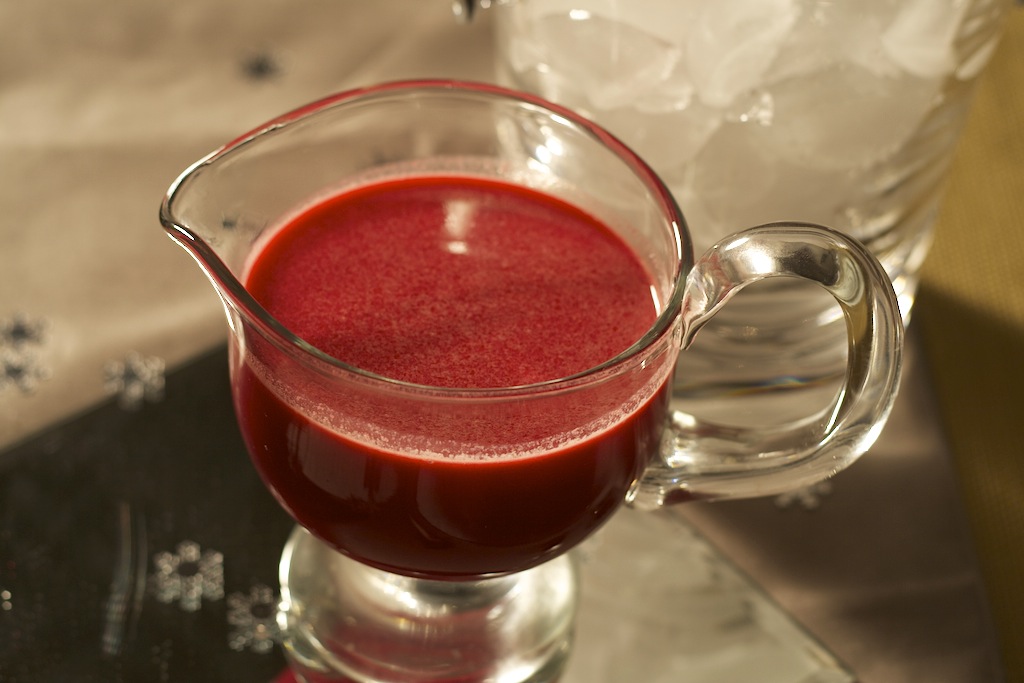 Cranberries are loaded with vitamin C and other vitamins and minerals and pomegranates are super high in anti-oxidants. I love the colours these two fruits create in a juice. It's such a rich red, it's hard to believe that nature can provide such a beautiful shade. But then again, it's not surprising at all. Mother Nature is capable of all sorts of miracles!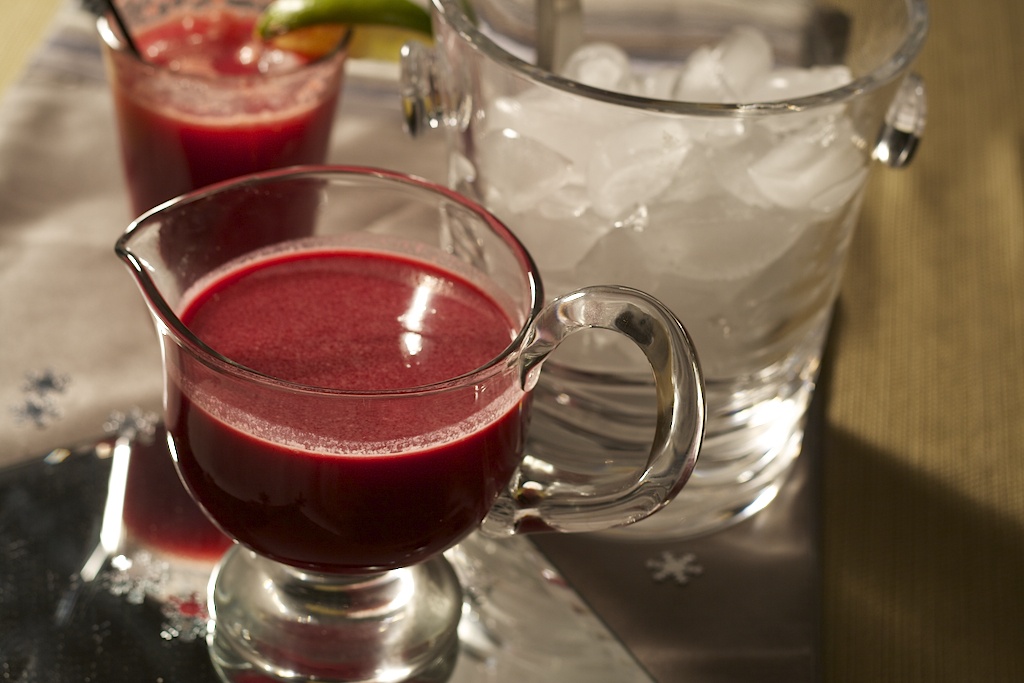 I think vodka is the perfect alcohol to go with this drink, and the ingredients have a hint of a "Cosmopolitan" in them with the cranberry juice and lime juice. It's perfect for a party, too, as you can have the same drink with an alcoholic and non-alcoholic version for your guests. I just whipped this up for myself and my family but if I was making this drink for a party I would go all out.
My suggestion is to rim the glass with a coloured sugar. I would take beet powder (made from the pulp leftover from beet juice, dehydrated, and ground into a powder) and mix it with xylitol to achieve a red sugar. This would look so fancy and cute yet be made from perfectly natural ingredients.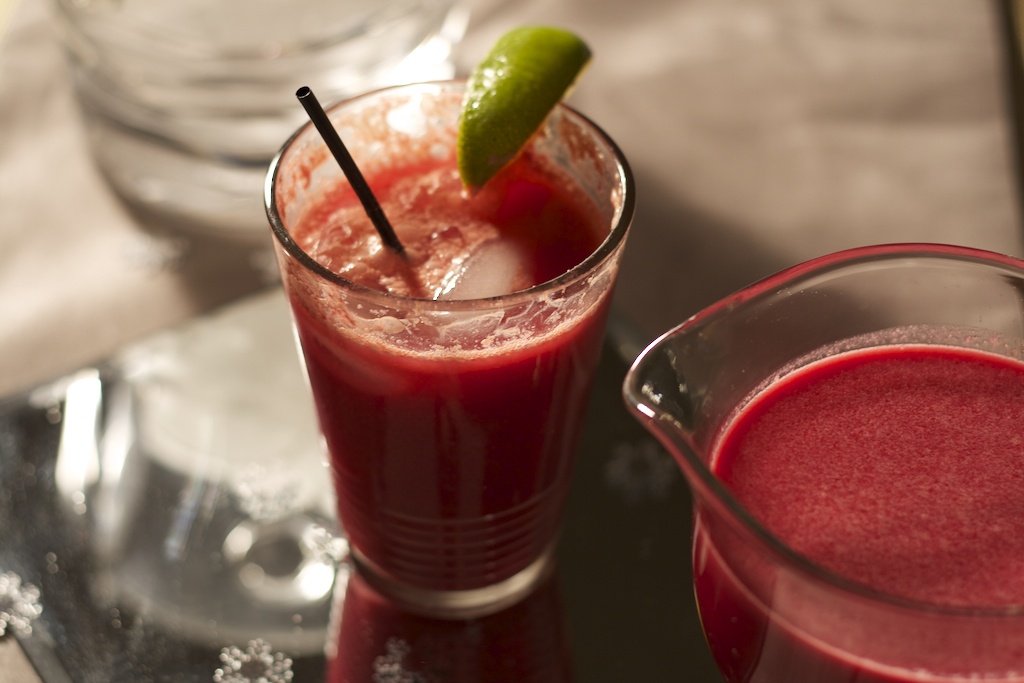 Merry Christmas!
0