Buttered Rum Meltaways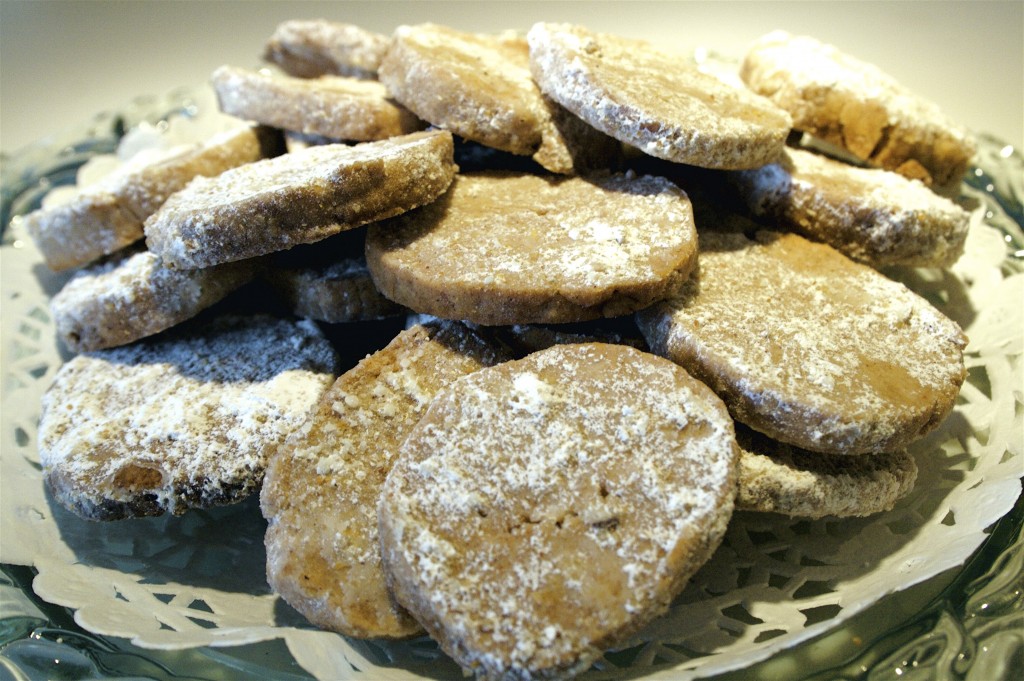 I had a LOVELY weekend, for the first time this year it was WARM and SUNNY! (Can you tell I was a little excited….!!) In between work and school I got to go for a lovely run outside and a bike ride with my boyfriend, I got to help wash his car and just enjoy the warmth of the sunshine. Like everyone in Vancouver, I've been in my winter coat since October- even experiencing snow in April which is something I have NOT experienced here before.
Amidst my frolicking in the sun, I was anxious to bake and cook for Koko's Kitchen! I made cookies, cake and a beautiful lentil & brown rice salad. I should mention that since October I have supposed to be following a very specific diet: the "Eating Alive" diet prescribed to me by my naturopath after months and months of stomach pain, joint pain, colds and auto-immune problems. The problem is candida. Due to a "leaky valve" between my intestines, yeast has been able to develop throughout my blood leaving me with a variety of symptoms. After following the diet for about 3 weeks I was feeling a thousand times better than I had been. I left for Thailand for five weeks and since then I have not been strictly following my diet, letting the symptoms catch up with me once again. I've decided to really commit to this diet now because my health is more important than eating everything I want to. The Eating Alive diet limits my sugar intake to….well….none. In the next posts, I'll be focusing on healthy foods that benefit my needs as well as everyone else's. But don't worry!! I love to bake and I'm sure no one in my house will complain if a batch of cupcakes or cookies is baked up 😉 The cookies and cake I made this weekend are the last I'll be having for quite some time! Good thing they were delicious! Stayed tuned for the Cookbook of the Month as well- I promise there will be a new on for this month, I already have a gorgeous cookbook picked out!
Buttered Rum Meltaways (Recipe from marthastewart.com)
1 3/4 cups all-purpose flour
2 tablespoons all-purpose flour
2 tablespoons cornstarch
2 teaspoons ground cinnamon
2 teaspoons freshly grated nutmeg
1/4 teaspoon ground cloves
3/4 teaspoon coarse salt
3/4 cup (1 1/2 sticks) unsalted butter
1 cup confectioners' sugar
1/4 cup dark rum
1 teaspoon pure vanilla extract
1. Whisk flour, cornstarch, spices, and salt in a bowl. Put butter and 1/3 cup sugar into the bowl of an electric mixer fitted with the paddle attachment. Mix on medium speed until pale and fluffy. Mix in rum and vanilla. Reduce speed to low, and gradually mix in flour mixture.
2. Divide dough in half. Place each on a piece of parchment paper; shape dough into logs. Fold parchment over dough; using a ruler, roll and press into a 1 1/4-inch log. Wrap in parchment. Chill in freezer 30 minutes (up to 1 month).
3. Preheat oven to 350 degrees. Unwrap logs. Cut into 1/4-inch-thick rounds; space 1 inch apart on parchment-lined baking sheets. Bake until just golden, about 15 minutes. Transfer cookies to wire racks; let cool 10 minutes. Gently toss warm cookies with remaining 2/3 cup sugar in a resealable plastic bag. Cookies can be refrigerated in airtight containers up to 2 weeks.
Yum