Fresh Pressed Cranberry-Pomegranate Juice…or Cocktail!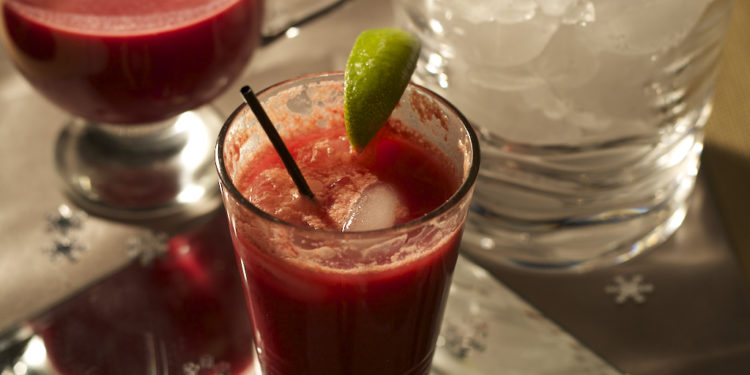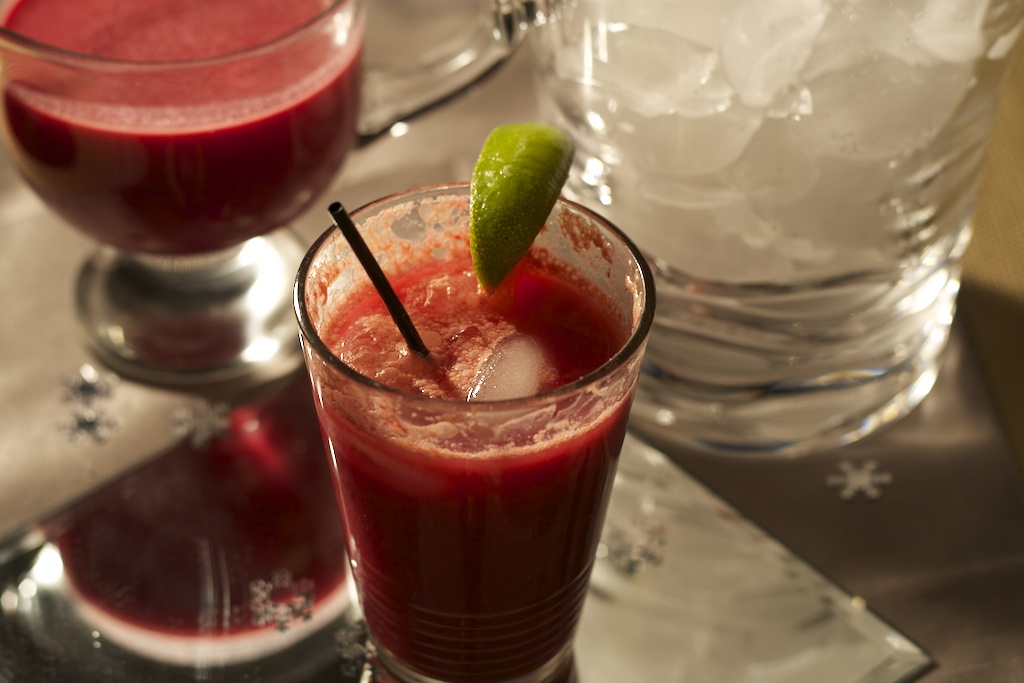 Ya'll know I love a good fresh pressed juice….and ya'll know I love a little drank. Well what's better than combining the two and making a super fun holiday cocktail. I used super seasonal ingredients like fresh cranberries, pomegranates, and mandarin oranges, with a splash of lime for the most delicious ruby red drink.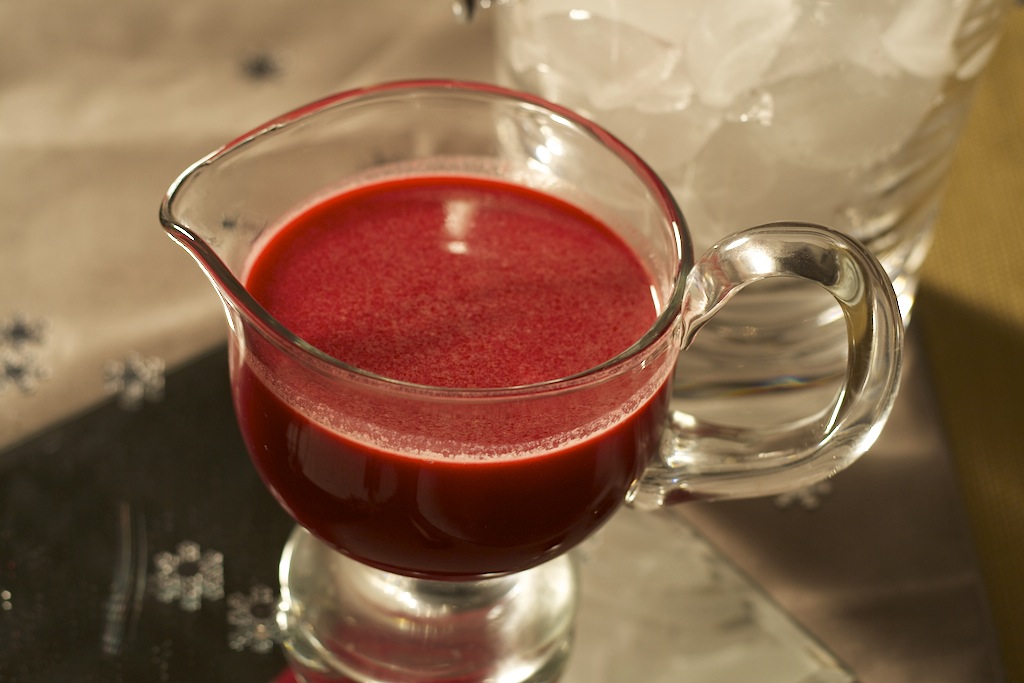 Cranberries are loaded with vitamin C and other vitamins and minerals and pomegranates are super high in anti-oxidants. I love the colours these two fruits create in a juice. It's such a rich red, it's hard to believe that nature can provide such a beautiful shade. But then again, it's not surprising at all. Mother Nature is capable of all sorts of miracles!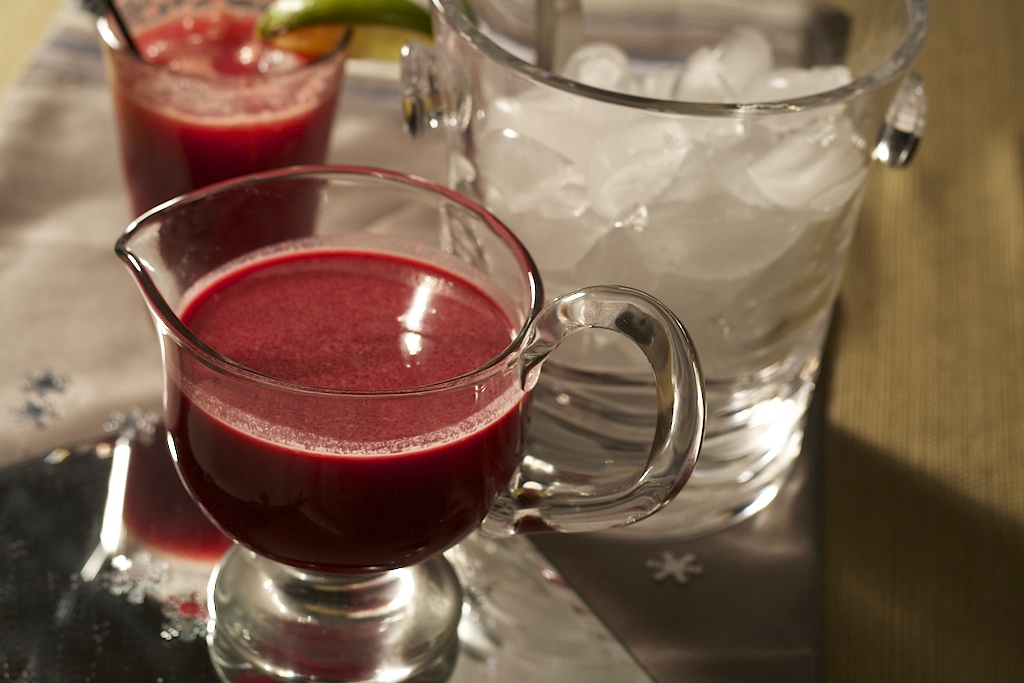 I think vodka is the perfect alcohol to go with this drink, and the ingredients have a hint of a "Cosmopolitan" in them with the cranberry juice and lime juice. It's perfect for a party, too, as you can have the same drink with an alcoholic and non-alcoholic version for your guests. I just whipped this up for myself and my family but if I was making this drink for a party I would go all out.
My suggestion is to rim the glass with a coloured sugar. I would take beet powder (made from the pulp leftover from beet juice, dehydrated, and ground into a powder) and mix it with xylitol to achieve a red sugar. This would look so fancy and cute yet be made from perfectly natural ingredients.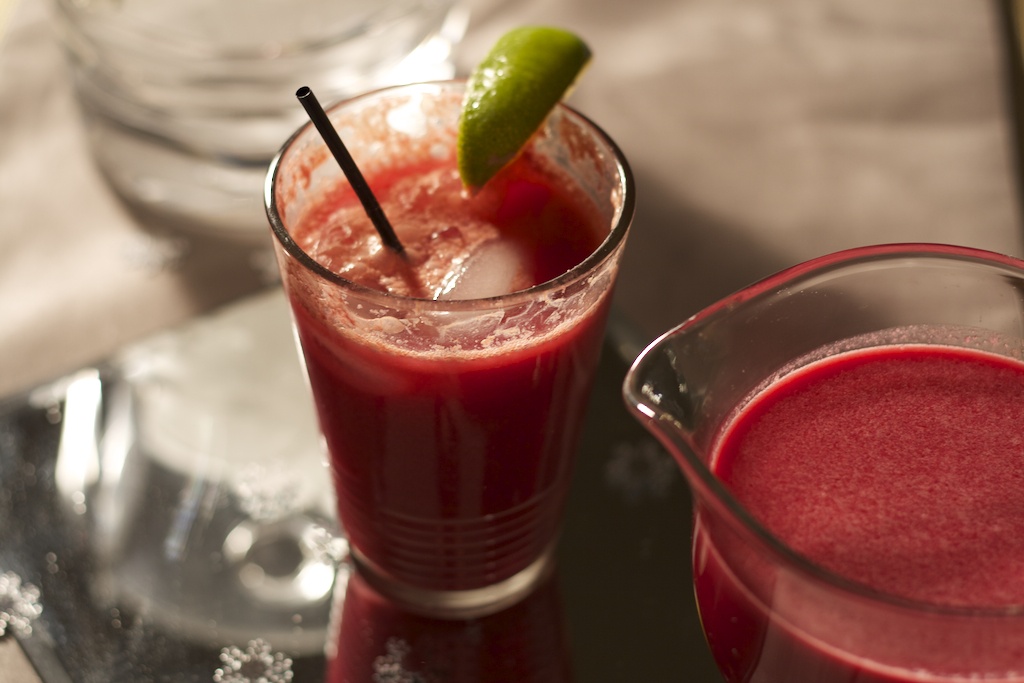 Merry Christmas!
A delicious anti-oxidant rich fresh pressed juice, made even better as a festive holiday cocktail.
Ingredients:
Fresh Cranberries – 1 cup
Pomegranate Arils – 2 cups
Lime – 1, peeled
Mandarin Oranges – 3, peeled
Xylitol (or sweetener of choice) – 1+ Tablespoons
Vodka – as needed 😉
Instructions:
Juice all fruit ingredients. Stir in xylitol or sweetener of choice until desired sweetness is reached. If you want to make this into a yummy cocktail, add a shot of vodka per glass, and a few ice cubes. You could even rim the cup first in a coloured sugar. I would recommend running a lime around the cup and then using beet powder combined with xylitol for reddish coloured sugar. Beet powder can be made by using leftover pulp from juicing beets and then dehydrating it until dry. Run through a food processor to make into a fine powder and store in the fridge.
Yum