*Giveaway* Nature's Path Organic Love Crunch Granola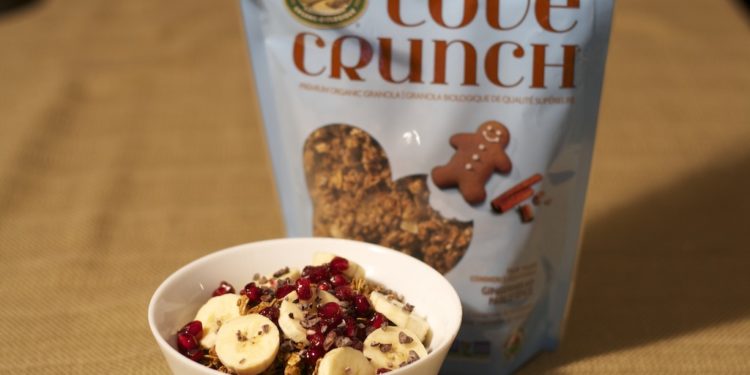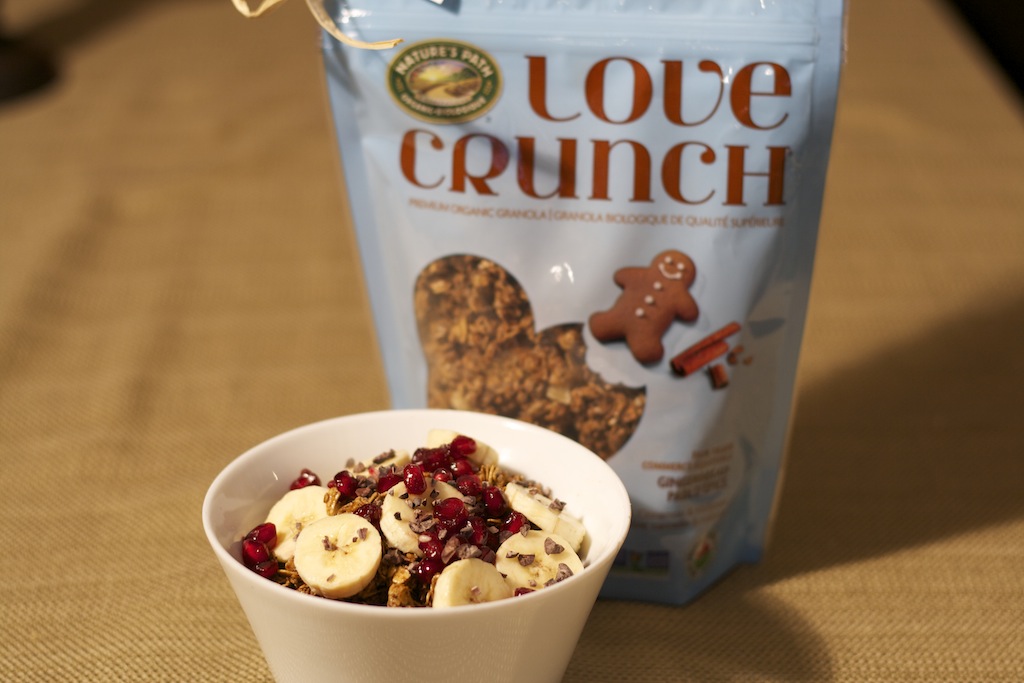 This week has felt a little bit like Christmas already!! I received a wonderful package in the mail from Xyla Xylitol which I will be posting about soon…I am a new superfan of xylitol as a sweetener.
Secondly, I received some super lovely gingerbread granola from Nature's Path. This festive granola tastes soo good. I was more than happy to give it a try! The best part is that Nature's Path sent me two bags….so I can give one to a lucky reader!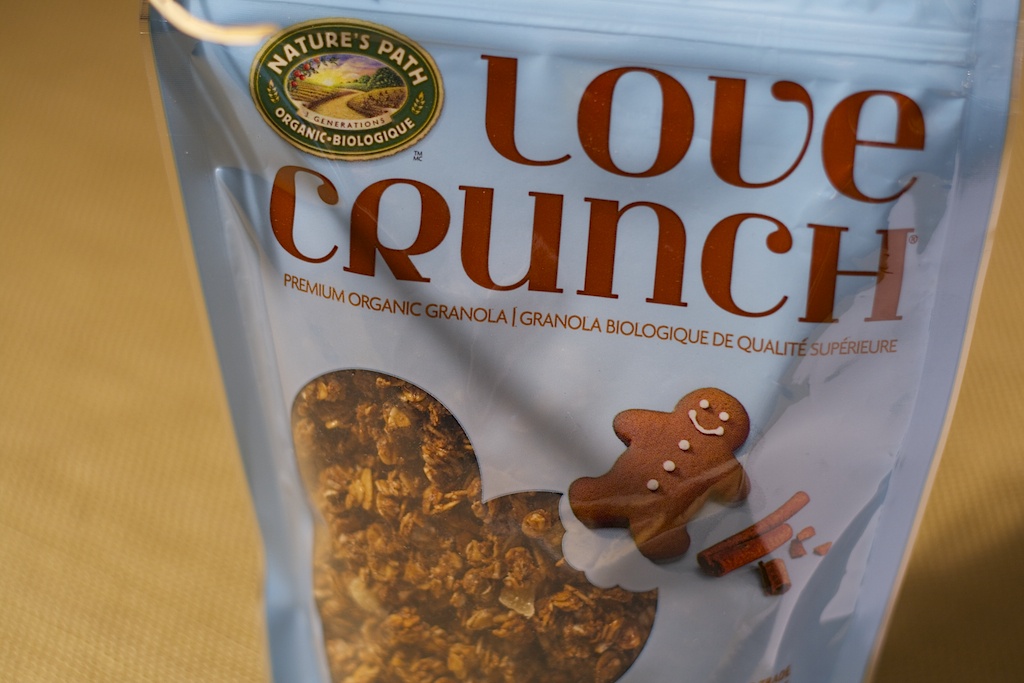 The Love Crunch Gingerbread Granola is non-GMO, and made with fairtrade ingredients. For every bag of Love Crunch sold, Nature's Path will donate the equivalent to food banks across North America. I love a company that stands up for change and cares about our world, both the people in it and the nature that surrounds us. Like their slogan says, "Eat well. Do good." Now there is something I can get behind.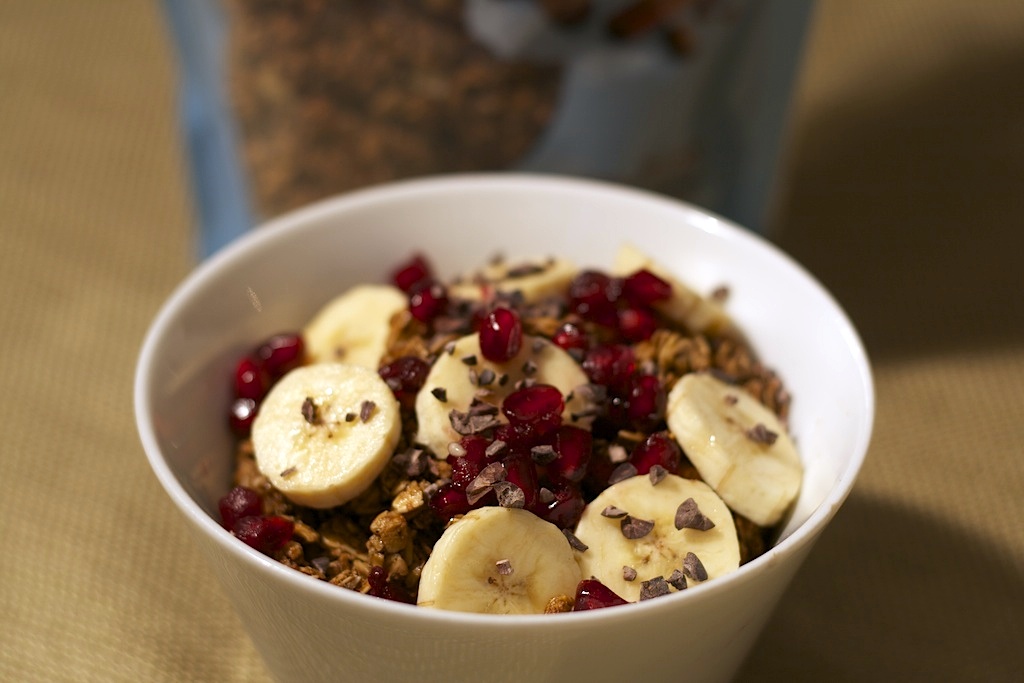 I hope you all can get out and try a bag of Love Crunch Gingerbread Granola as it is only around for the holiday season! I loved it on top of coconut yogurt, and topped with bananas, cacao nibs and pomegranate seeds, as you can see in the picture above. I also enjoyed it just by itself with almond milk, and on-the-go with a little container of just the granola in my purse. Sometimes when I'm stuck in traffic and I need a snack!!
To win a bag of Nature's Path Love Crunch Gingerbread Granola, all you have to do is leave a comment below telling me your favourite holiday flavour, be it gingerbread, pumpkin, eggnog, etc. For a a 2nd entry, like my Koko's Kitchen Facebook Page and let me know you did so in the comments. If you already like it, that counts, too, just let me know! Lastly, follow me on Twitter @KokoBrill and tweet about the giveaway for a third entry- let me know in the comments below, too. You don't need a separate comment for each entry, you can leave it all in one.
This contest is open to residents of the Canada and US. Contest closes Friday December 13th at noon PST.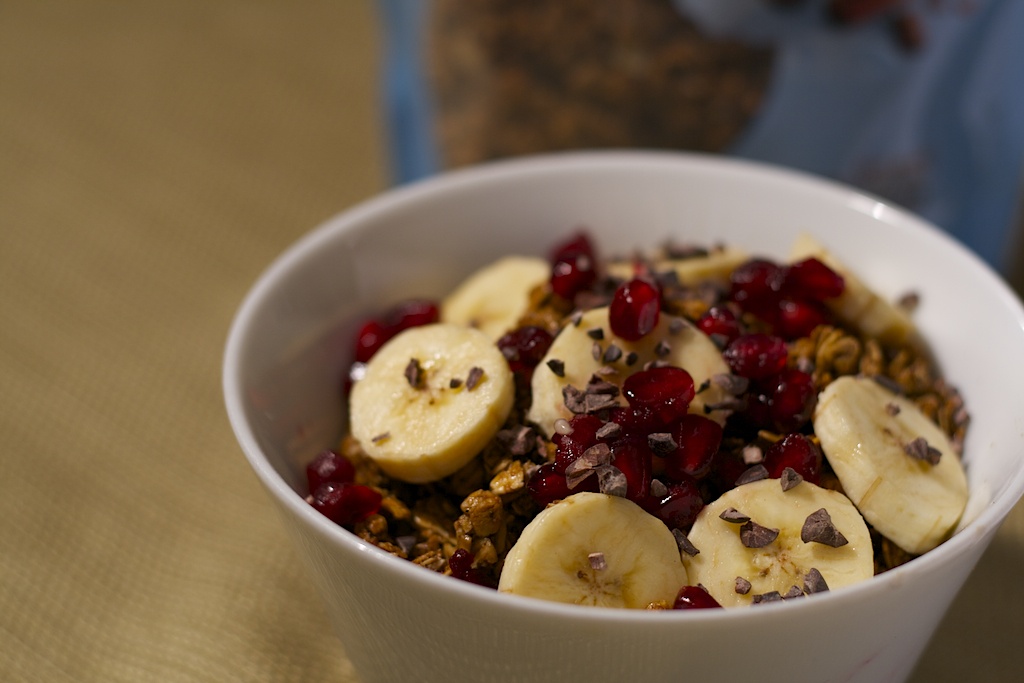 My bird, Peaches, came running over as soon as I added the granola to the bowl, and he dug right in. Trust him!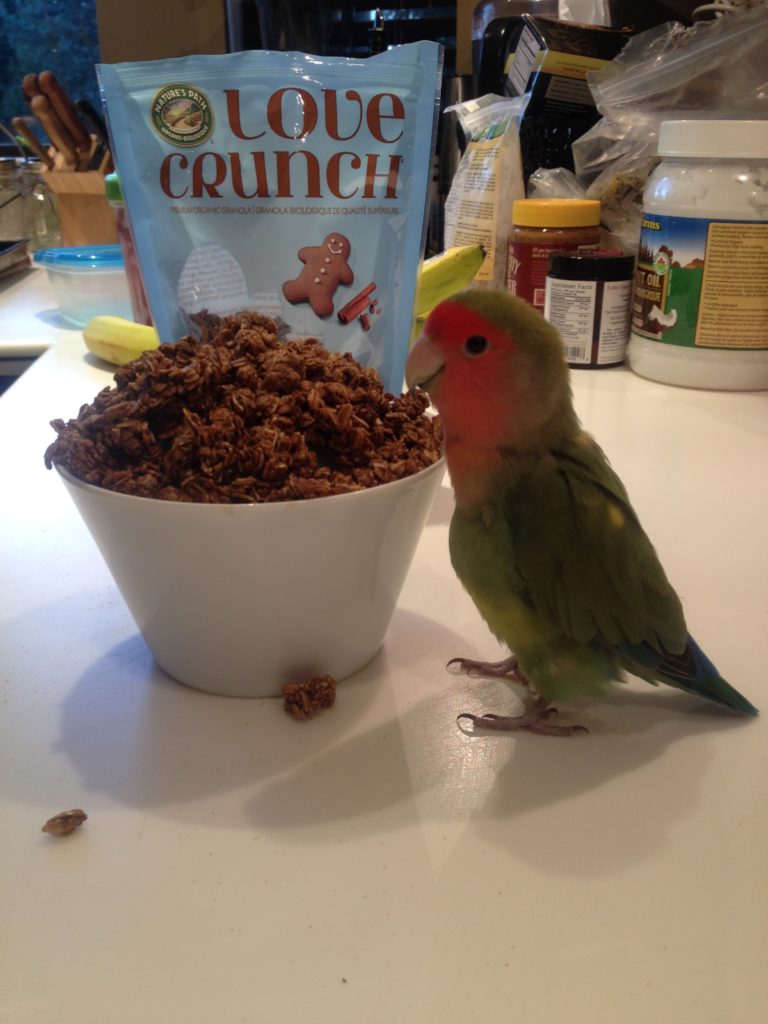 Yum