Korean BBQ Tofu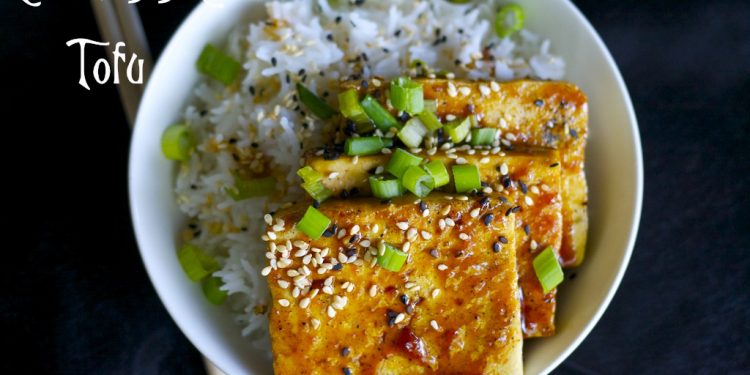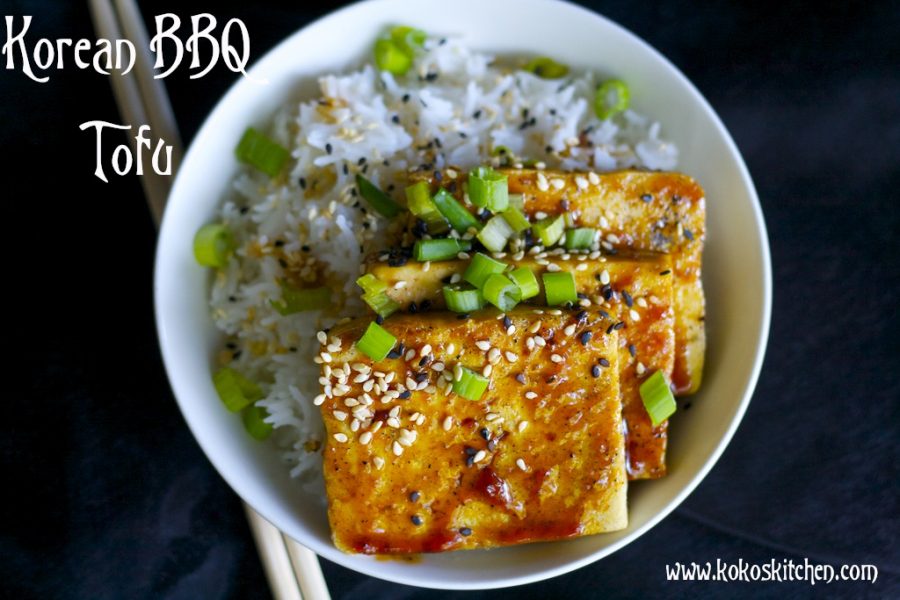 I love trying new types of cuisine, but one that I'm not too familiar with is Korean food. I did a little googling and was excited to try this recipe for Korean BBQ sauce from Simply Scratch. This sauce is completely irresistible- I was literally eating it with a spoon. My roommate went crazy for it as well. Don't just save it for tofu- put it on everything you possibly can. You won't be able to resist this sweet, salty, thick glaze with a hint of spiciness.
I adapted the recipe to use what I had on hand, including coconut sugar which is a sweetener that is low on the glycemic index, and I think a great replacement for brown sugar.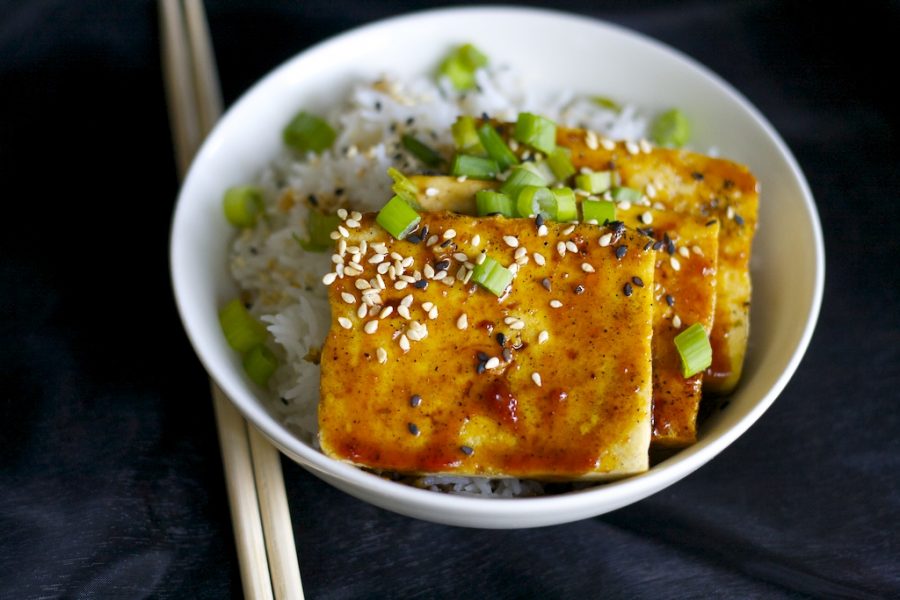 Korean BBQ Tofu (adapted from Simply Scratch)
Korean BBQ Sauce
3/4 cup coconut sugar
3/4 cup tamari
1/4 cup water
1 tablespoon rice wine vinegar
1/2 – 1 tablespoon sriracha
1 1/2 teaspoons toasted sesame oil
1/2 teaspoon ground black pepper
1 1/2 teaspoons freshly grated ginger
5 cloves garlic, squeezed through a garlic press
1 tablespoon tapioca starch
1 tablespoon water
In a saucepan combine the coconut sugar, tamari, water, rice wine vinegar, sriracha, sesame oil, black pepper, ginger and garlic. Heat on high and bring to a boil.
Meanwhile, combine the tapioca starch and water until smooth.
Once the sauce is at a boil, add in the starch mixture and whisk until thick.
Remove from heat and let cool slightly.
Store in an airtight container for two to three weeks.
Tofu
Slice the tofu in slabs, about 1/2 " thick.
Heat a cast-iron skillet over medium high heat. Add a spoonful of your favourite cooking oil (I used coconut oil).
Add the tofu in a single layer and fry until golden, flip over and fry the other side.
Pour on the Korean BBQ sauce – however much you like. I like lots….!
Leave on the heat for a minute or two until the sauce is hot and bubbly.
Serve over rice with a sprinkle of green onions and sesame seeds. Enjoy!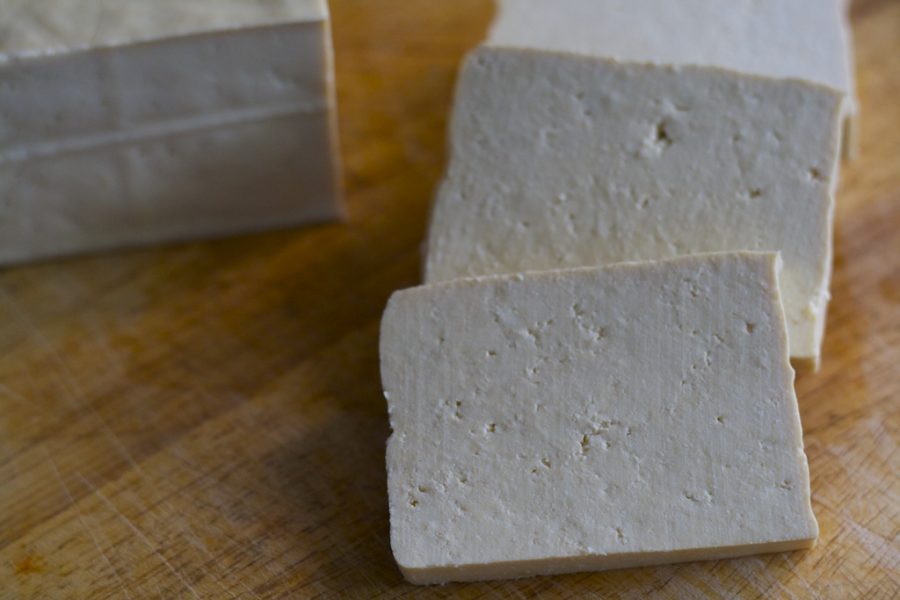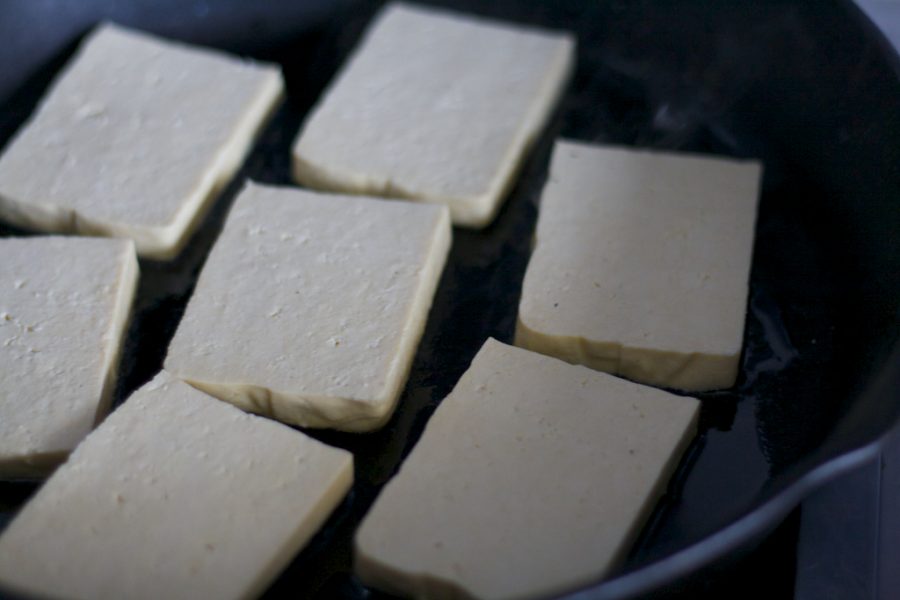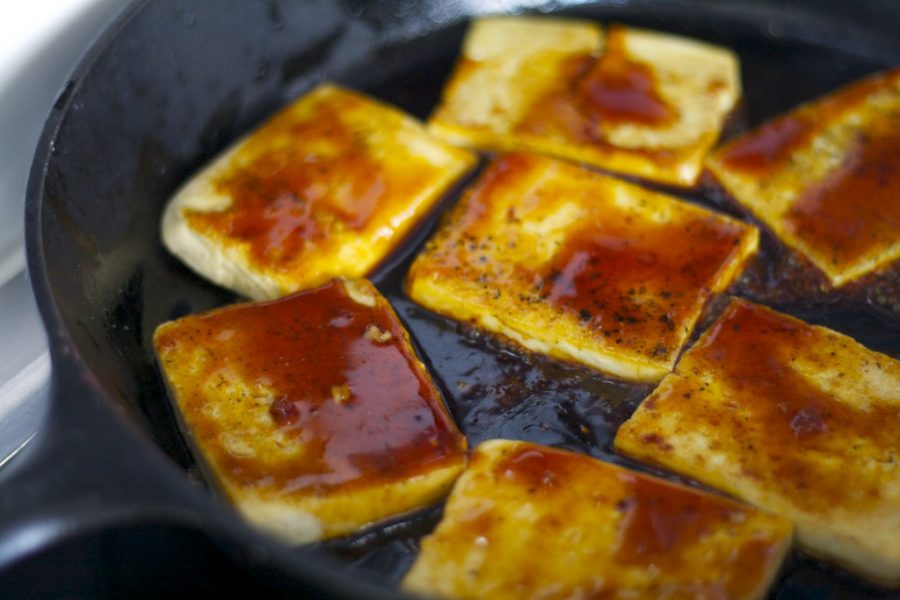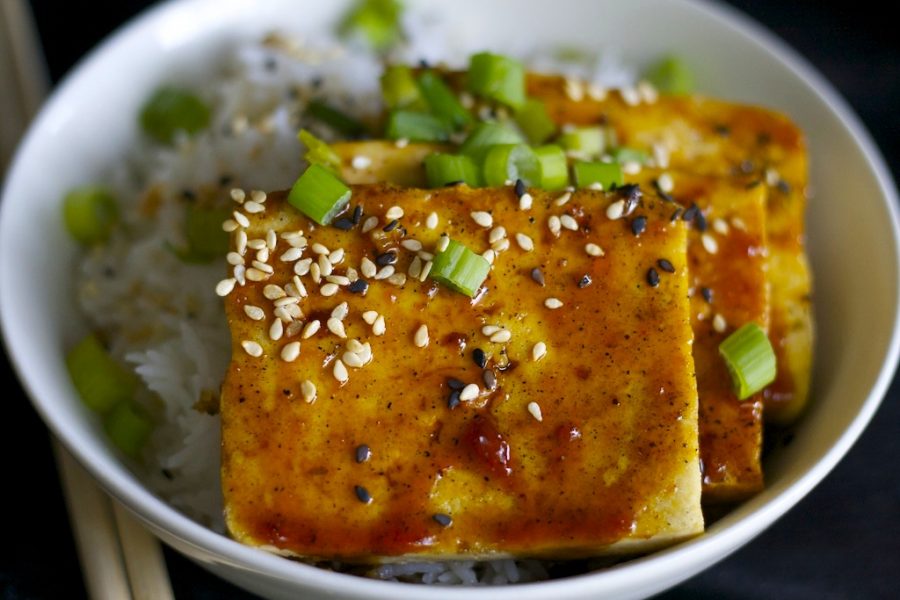 Yum