Magazine Monday…on Wednesday!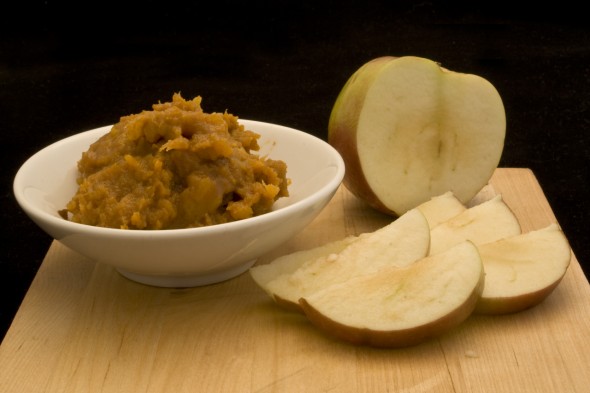 For my first time participating in Magazine Mondays, I decided on a recipe torn from the pages of the October 2008 issue of Canadian Family magazine. The recipe is for Apple Pumpkin Butter. It is simple to make with very little prep work and lots of time spent in the oven. It is recommended to try the butter with ice cream, cheese and crackers, or toast. I have personally only tried it on toast, but I can tell you that it was great and provided something new and refreshing in exchange of regular butter, almond butter, or whatever you usually put on your toast!
Apple Pumpkin Butter (makes 1 1/2 cups)
2lbs assorted apples, peeled, cored and diced into 1/2 inch pieces

1lb baking pumpkin, peeled, seeded and diced into 1/2 inch pieces (**I used a 15-oz can of pumpkin puree, as I did not have a baking pumpkin on hand)

2 cups apple cider or apple juice

2 tbsp unsalted butter

3 tbsp maple syrup

1 whole star anise (or cinnamon stick if preferred)

1/4 tsp allspice

1/4 tsp ground ginger
Preheat oven to 350 degrees. Combine apples, pumpkin, apple cider, and butter together in a large, shallow 12″ x 8″ glass baking dish. Cook in oven, stirring occasionally until apples and pumpkin are softened (about 30 to 35 minutes). Remove from oven, mash apple mixture with a potato masher or in a food processor for a smoother texture. Add maple syrup, star anise, allspice and ginger. Stir well. Return to baking dish and bake in oven, stirring occasionally until thickened and golden brown, about 2 hours.Remove from oven, discard star anise and let stand to cool. Tightly sealed and chilled, apple butter will keep 2 week; frozen, it will keep 3 months.
Yum