Miso-Tahini Dressing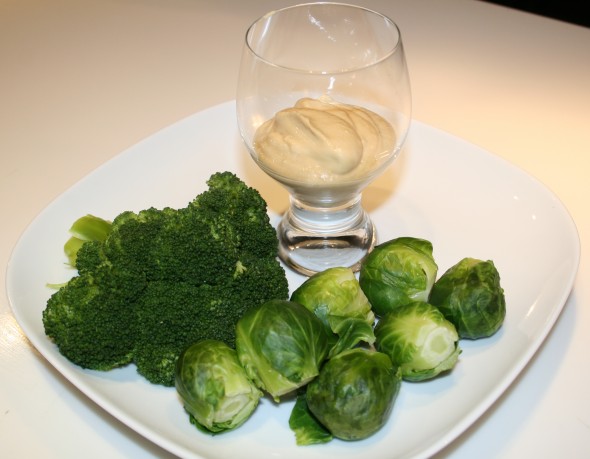 This is a "recipe" for a dressing that can be used as a sauce over vegetables, a spread for sandwiches, a dip for crackers or veggies…whatever you want! The recipe comes from Staying Healthy with Nutrition: The Complete Guide to Diet and Nutritional Medicine but it's all about throwing the ingredients together to create the taste and thickness that you desire. My favourite use of this is as a dip for steamed veggies- I love the super salty flavour the miso provides.
Miso-Tahini Dressing
Mix about equal parts of tahini and miso paste together, adjust to taste.
Add some dijon mustard, some tamari or soy sauce, or some balsamic vinegar and adjust the levels of liquid and solid until you get the texture you are after. It's all up to you!
Coming Soon….my Iron Cupcake entry, and homemade peanut butter cups!
Yum