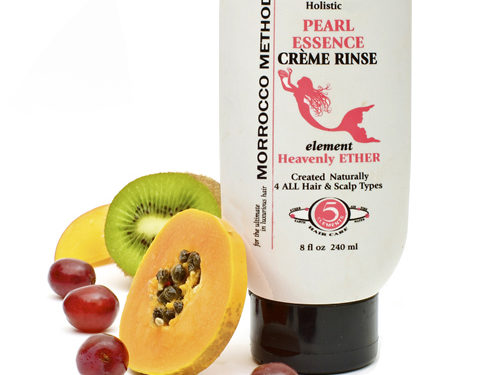 Morocco Method reached out to me a little while ago with an offer to try their products. I am hugely interested in natural beauty products…going so far as to make my own toothpaste, body butter, and deodorant. I have been looking for a natural shampoo to satisfy my little hippie side for quite some time. I couldn't pass this chance up!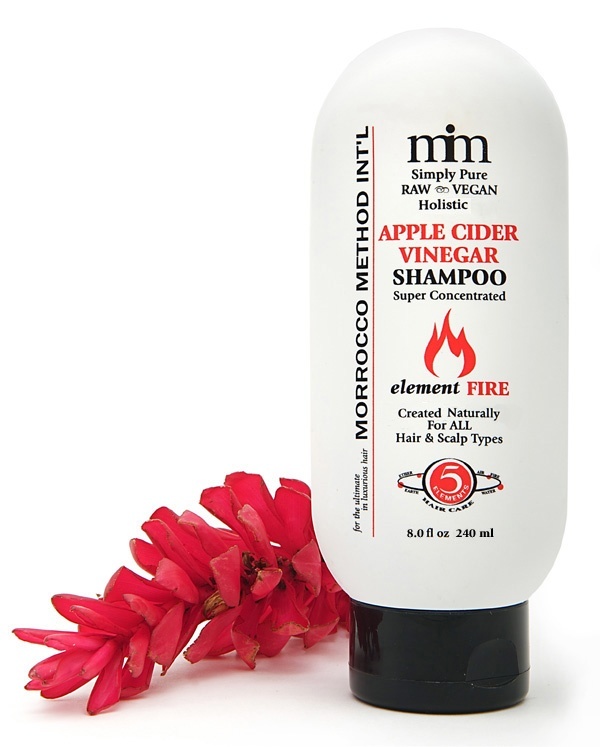 Morocco Method is all natural, raw, vegan, and gluten free. They received a top rating from the Environmental Working Group (EWG) with regards to their ingredients. And speaking of ingredients, I'm totally blown away by them! I tried their Apple Cider Vinegar Shampoo which contains:
Water (Aqua)
Raw Apple Cider Vinegar (Acetic Acid)
Aloe Vera (Aloe Barbadensis)
Soapbark Extract (Quillaya Saponaria)
Green Tea (Thea Sinesis Saponin)
Naturally Foaming Cactus (Opuntia Erinacea)
Blood of the Dragon Rare Protiens (Jatropha Dioica)
Brown & Red Algae (Algae Macrocystis Purifera)
Kelp
Essential Oils of Almond (Amygdalus Communis), Ginger (Zingiber Afficinale), Sesame (Sesamum Indicum), and Tangerine (Citrus Reticulata)
92 Trace Minerals and Rare Plant/Marine/Fruit Proteins as Natural Preservatives
How cool is that!! Who doesn't want to use a shampoo with "blood of the dragon"!? This particular shampoo is supposed to "increase blood flow to the scalp increasing the activity of the sebaceous glands to flush out debris, oil buildup, and unhealthy bacteria."
Well, I don't know if it's done that but I can tell you honestly that I really enjoyed using it, and my hair has never felt softer. I love the natural scent, it's so unlike regular overly scented shampoo. The one thing that you must remember to do is to use the shampoo and conditioner with a 50/50 blend of water. If you don't use 50% water and 50% product, your hair will be terribly greasy. All you need is about a quarter-sized amount of product. Any more and you may look a bit greasy afterwards, not to mention it's a waste- you just don't need very much!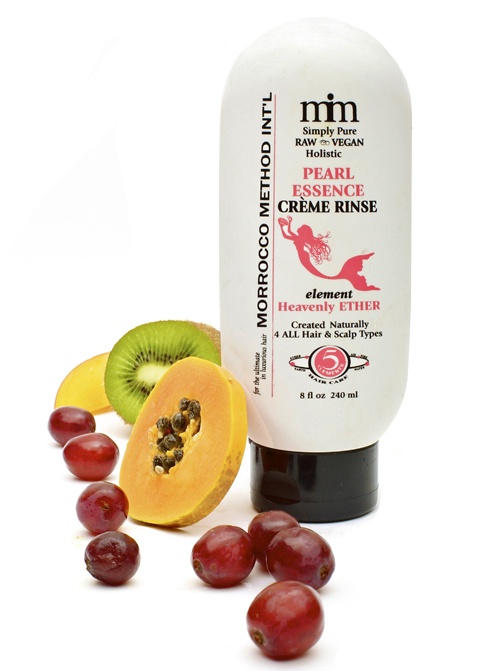 To pair with the shampoo, I was sent the Pearl Essence Creme Rinse which I also loved! My hair is literally so silky and smooth. I honestly normally just put a bit of coconut oil in my hair for conditioner, but this was such a treat to use. It smells great, too! It contains:
Water (Aqua)
Whole Leaf Aloe Vera (Aloe Barbadensis)
Shea Butter (Vitellaria paradoxa)
Fucus (Fucus Vesiculus)
Shea Butter (Opuntia Engelmanii)
Green Tea (Thea Sinensis)
Yucca (Yucca aloifolia)
Horstail (Equisetum)
Nettle (Urtica Dioica)
Kukui (Aleurites Moluccana)
Oakroot (Armillaria)
Yarrow (Achillea Millefolium)
Comfrey (Symphytum)
Cherry Bark (Prunus Serotina)
Banana (Musaceae)
French White and Green Healing Clays
Kalamath Falls Blue Green Algae (Aphanizomenon Flos-aquae)
Indian Hemp (Apocynum Cannabinum)
Canola (Brassica Campestris)
Avocado (Persea Americana)
Walnut (Juglans)
Hempseed (Cannabis)
Jojoba (Simmondsia Chinensis)
Mediterranean Olive Oils (Olea Europeae)
Essential Oils of Cedarwood (Cedrus)
Lavender (Lavandula)
Patchouli (Pogostemon Cablin)
Raw Apple Cider Vinegar
92 Trace Minerals and Rare Plant/Fruit/Marine Proteins as Natural Preservatives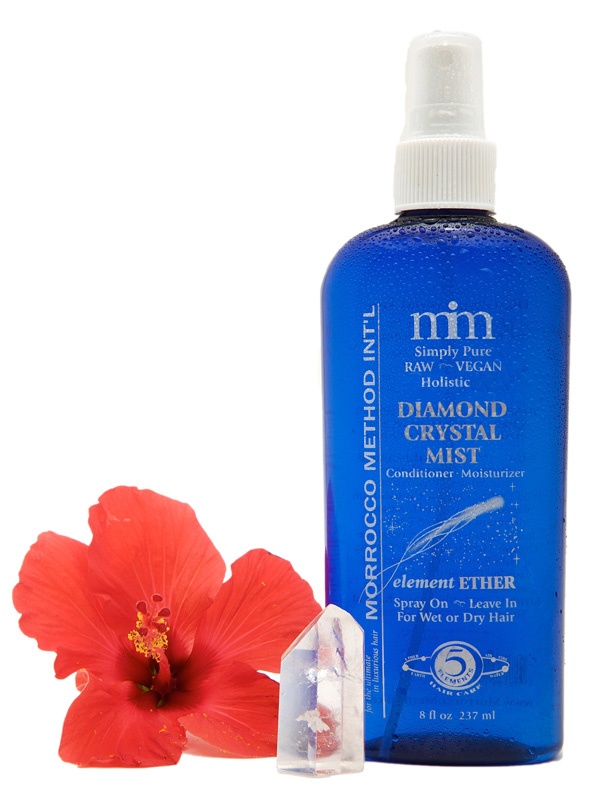 Lastly, I was sent the Diamond Crystal Mist Conditioner which is a multi-functional product. You can use it on wet or dry hair, or even on your face to moisturize or after make-up application to set make-up and leave a dewy glow. I have tried all of these applications and I love it. I think it's so refreshing to spray this on my face for a pick-me-up during the day. Not to mention the shine it leaves on my hair. This is made up of the most crazy/awesome ingredients:
Pure Artisan Well Water
Crystals from the Himalayan Mountains, liquified into a Crystalline Organic Herbal Base
Extracts of Wild Rose (Rosa Rubiginosa), Sandalwood (Santalum Albus), Frankincense and Myrrh (Commiphora Myrrha), and Shikekai (Acornus Calamus)
All in all, once I learned how to use these products correctly (when it comes to amount and using a 50/50 mix), I was very happy with the results. You may experience a bit of a hair 'detox' when transitioning from regular shampoo to natural, but it's worth it in the end!!
Yum