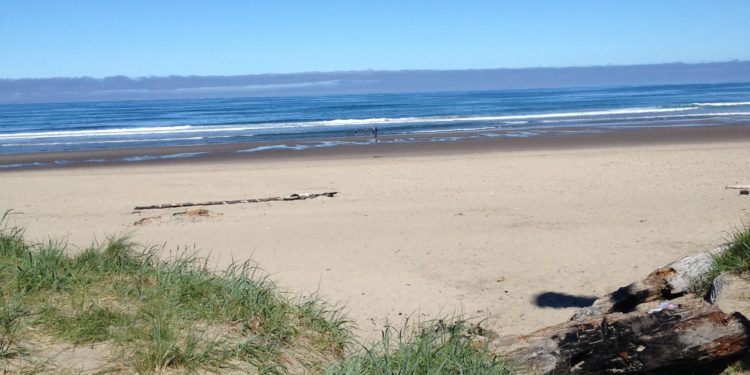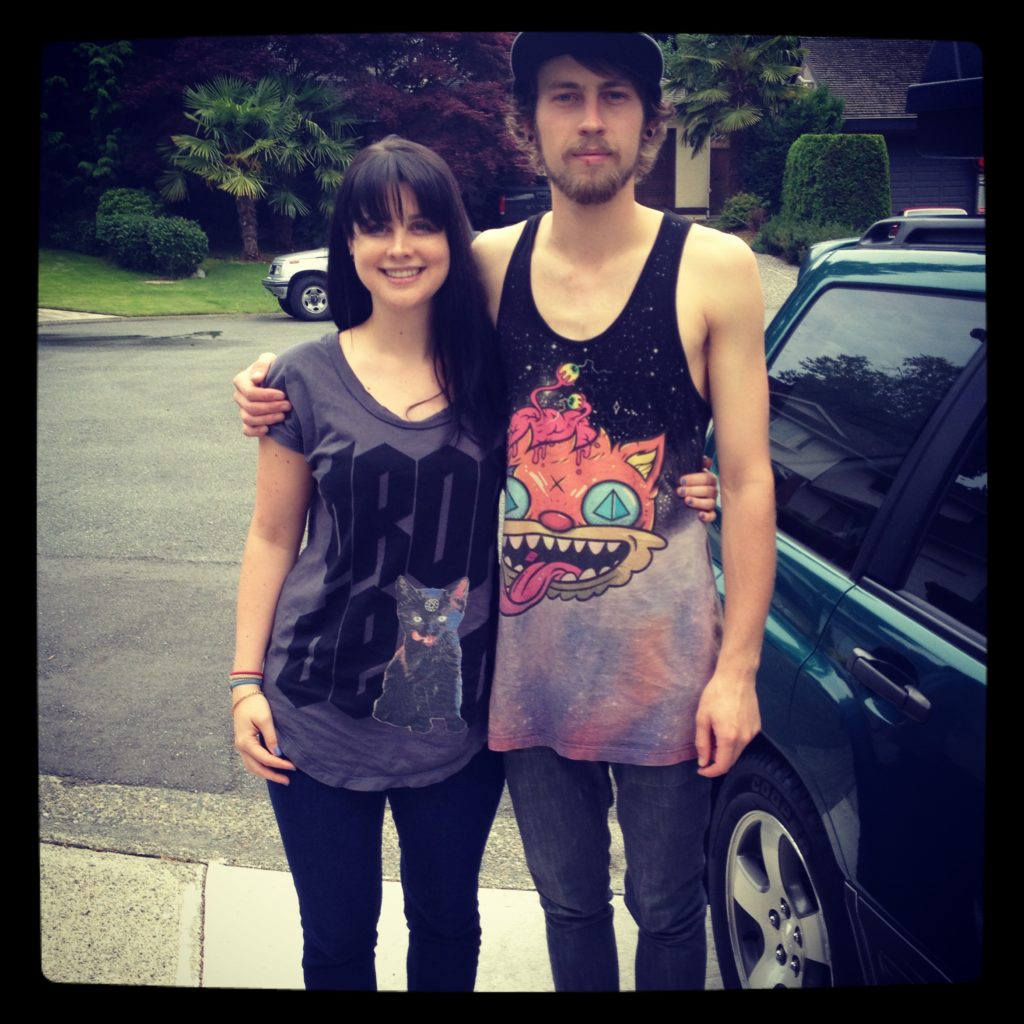 Rhys and I started out and a pretty ambitious road trip on June 28th. We cruised down the beautiful Oregon coast, and it really was as gorgeous as everyone says it is. Unfortunately we didn't have time to spend at the beach along the coast, as we were headed straight to the sand dunes.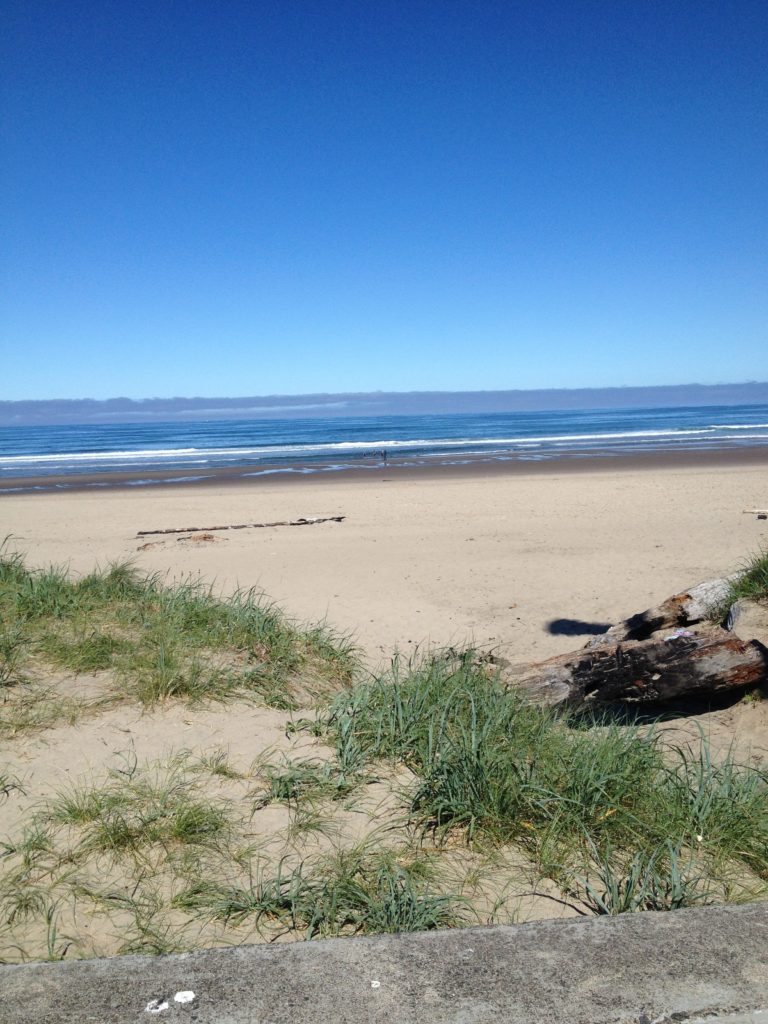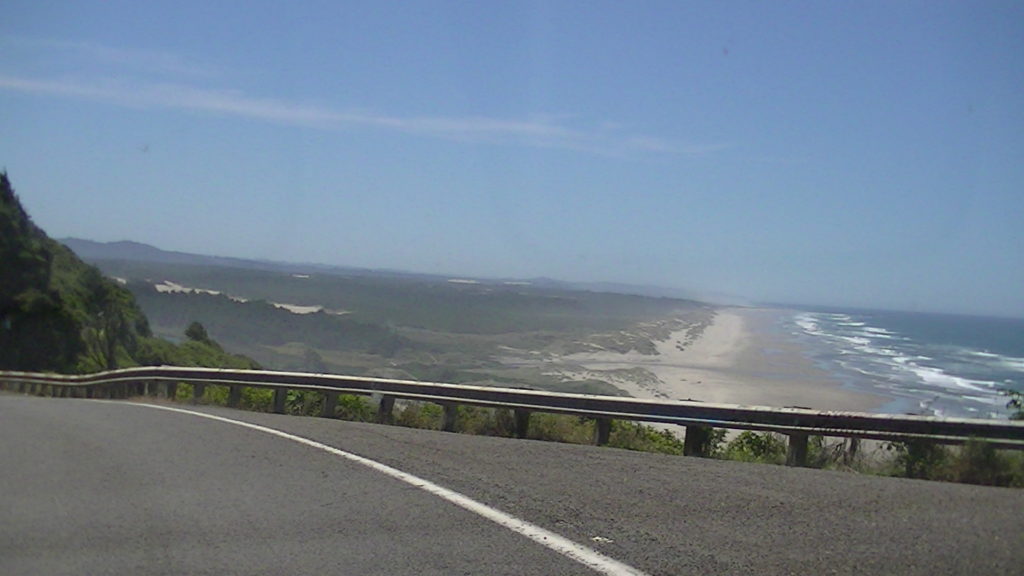 We stopped at Spinreel ATV Tours where we each rented a quad and took them for a spin on the dunes. I'm not gonna lie, I'd never ridden a quad before and I was a bit nervous, especially when I saw the size of the dunes we'd be going over. Not to worry, though- from the moment I got on, I don't think a smile ever left my face. It was so. much. fun!! There are a few places you can rent quads or dune buggies as you go down the coast, but I really found Spinreel to be great. You can rent several different types of vehicles, take a tour or go out on your own and the renting times go from 1/2 an hour up to a few hours. I'm so glad we did this, it was awesome!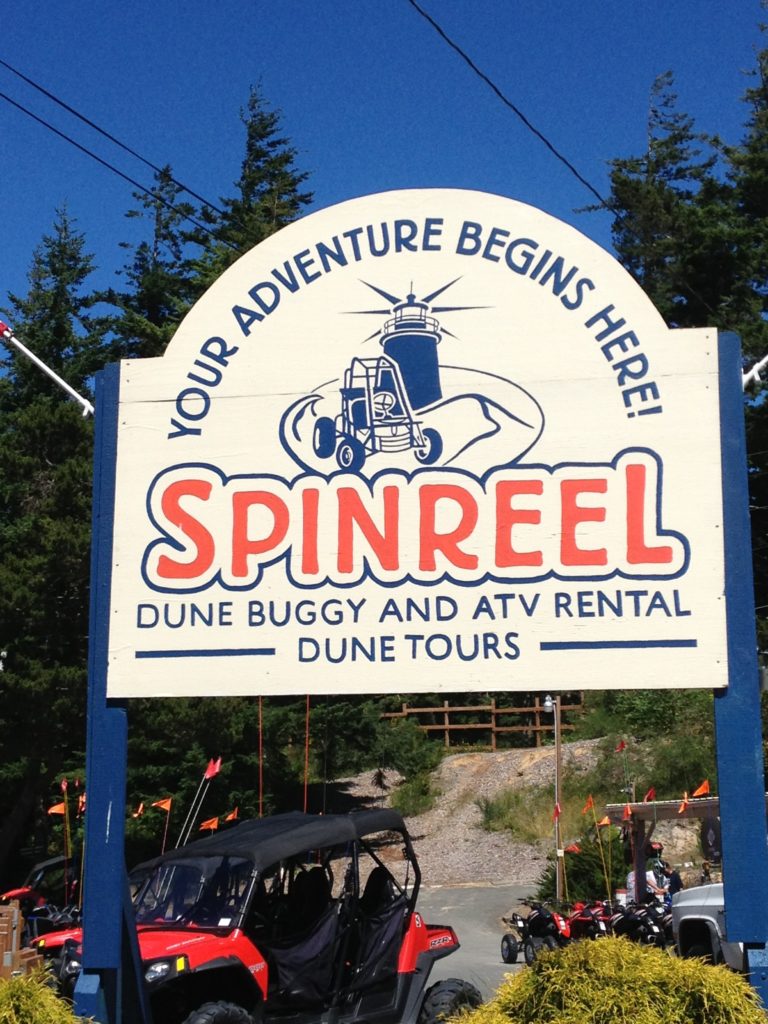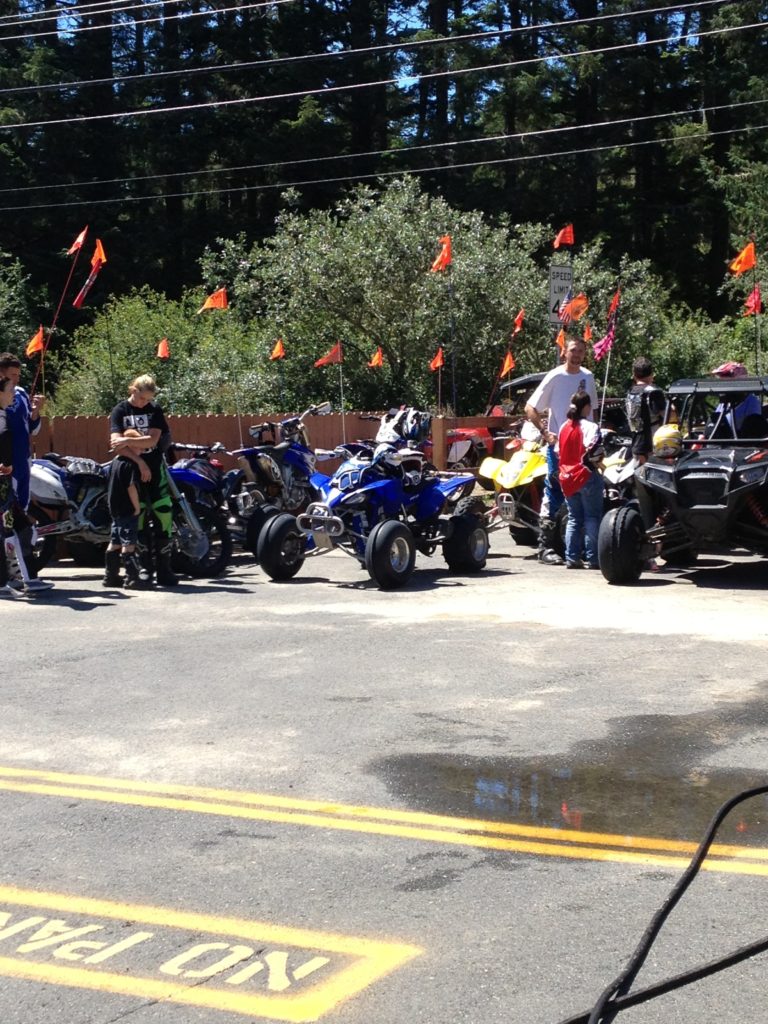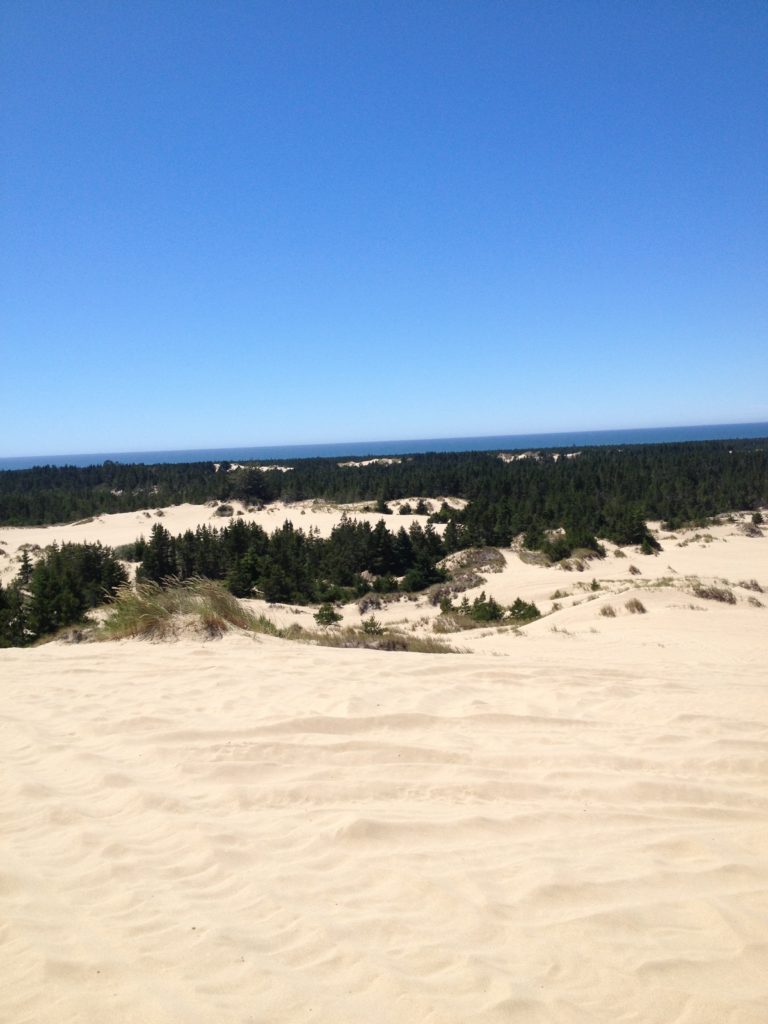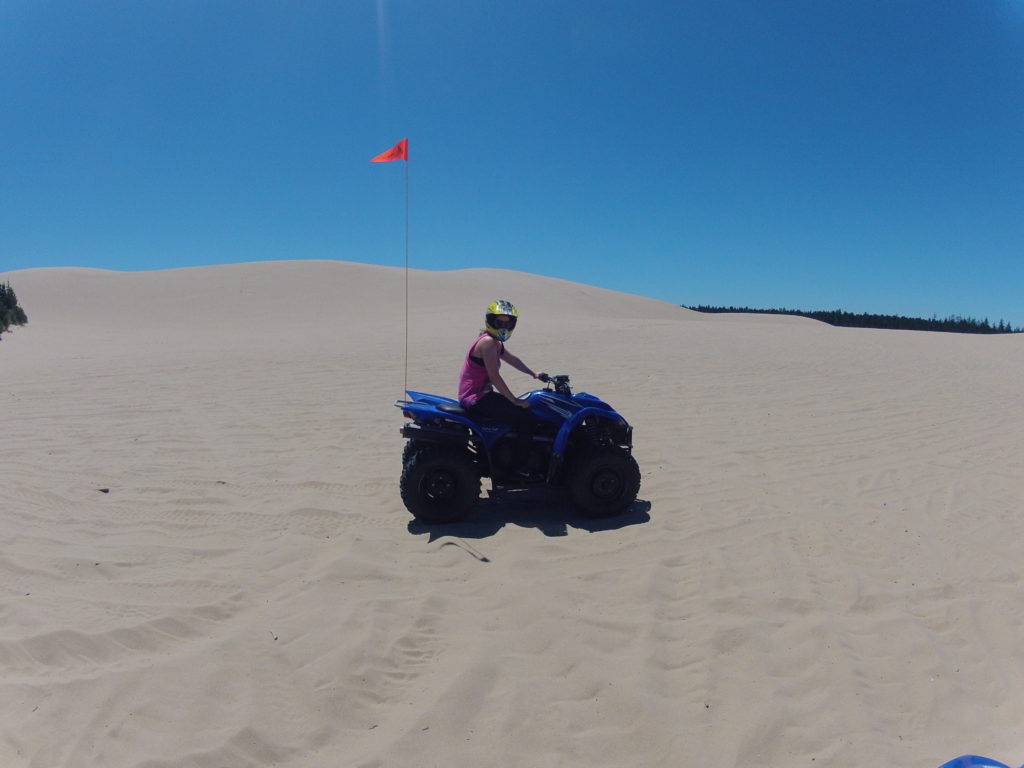 Our next stop was camping among the redwoods in California. We stayed in a campsite near Grizzly Creek, and it was great. The creek was literally a few steps away from our site and the cool, crystal clear water was exactly what we needed when the sun was out. We waded in the creek and wandered down to some deeper water to swim in. We listened to music and just chilled out for about a day and a half here…we knew the next few days were going to be pretty busy.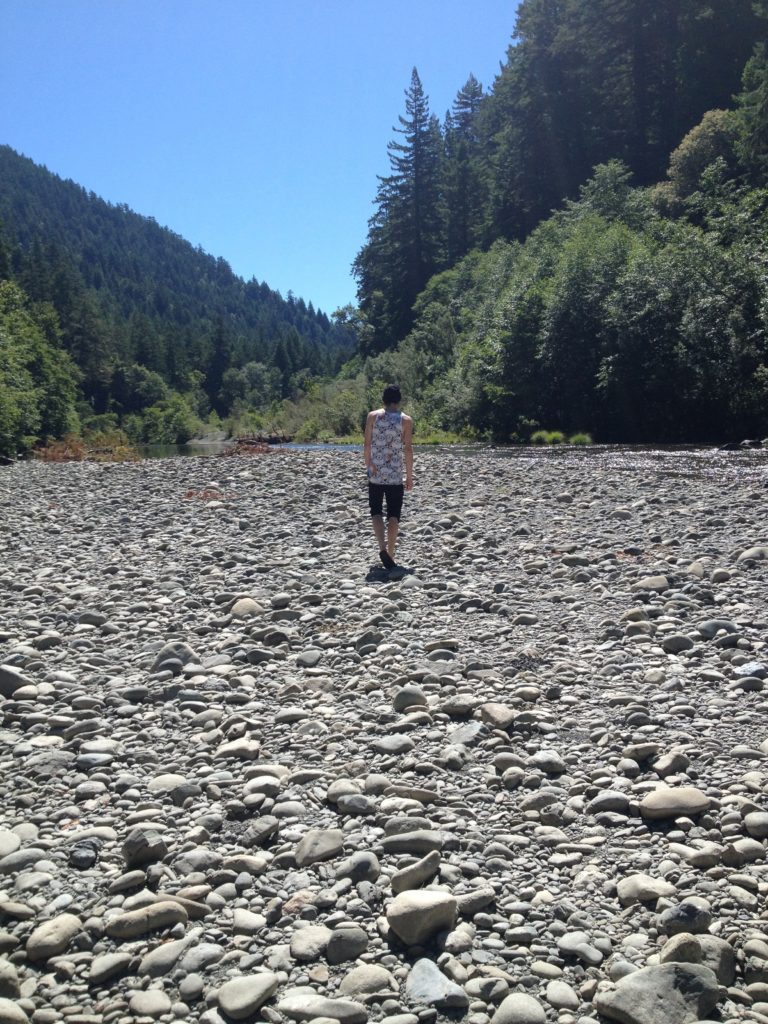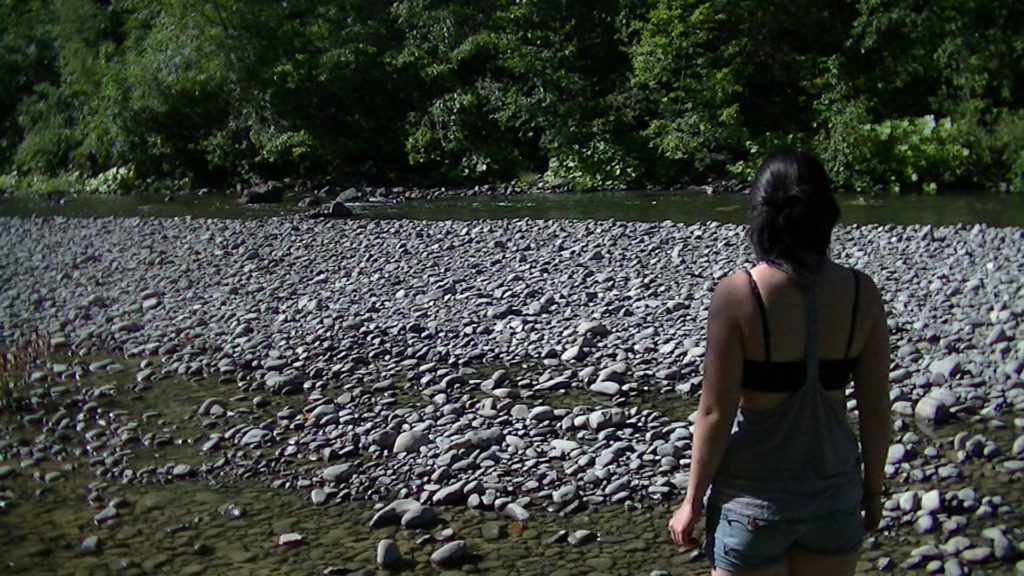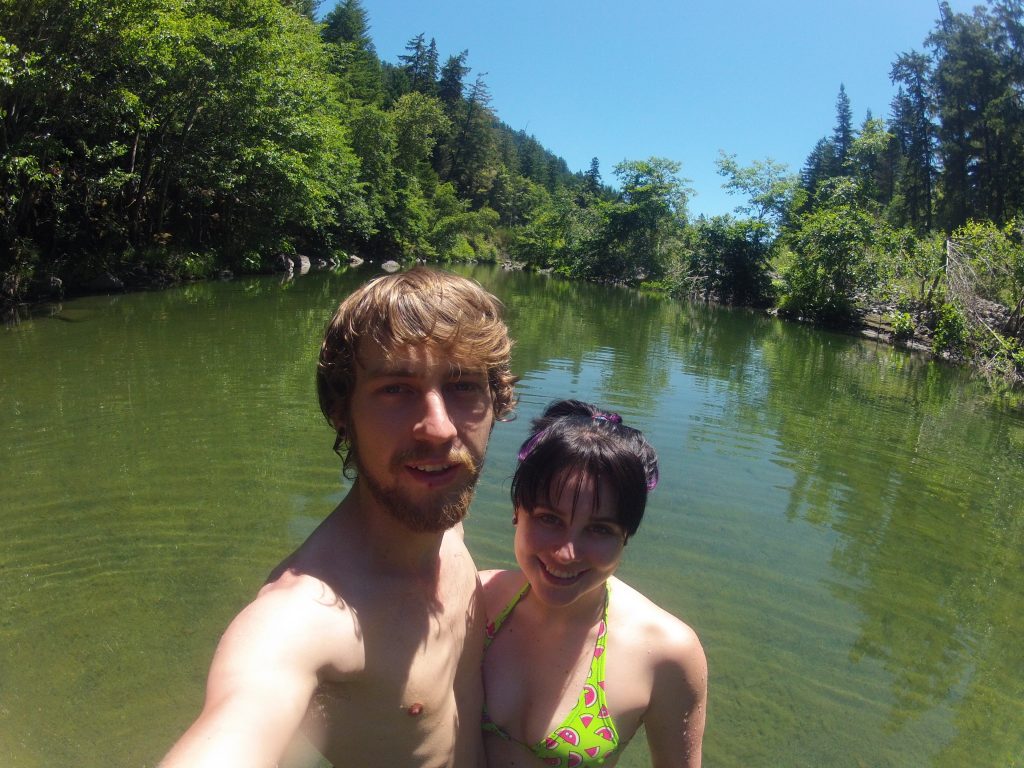 As we left, we checked out the "Avenue of Giants" which is basically a long road off the highway that takes you through the magnificent redwood trees. This really gives you a chance to see them as there are many stops you can pause at along the way and either take pictures or begin a short walk or longer hike throughout the forest. There are a few campsites scattered along this road and they looked really nice. The only downfall would be the lack of privacy as they were all very close together, and the shade. I'm happy we stayed in Grizzly Creek and saw the Avenue of Giants on the way out. We also stopped and drove through two trees! Of course we both had to do it. Not gonna lie…I think the Thule scraped a little when I was going through my tree- shh!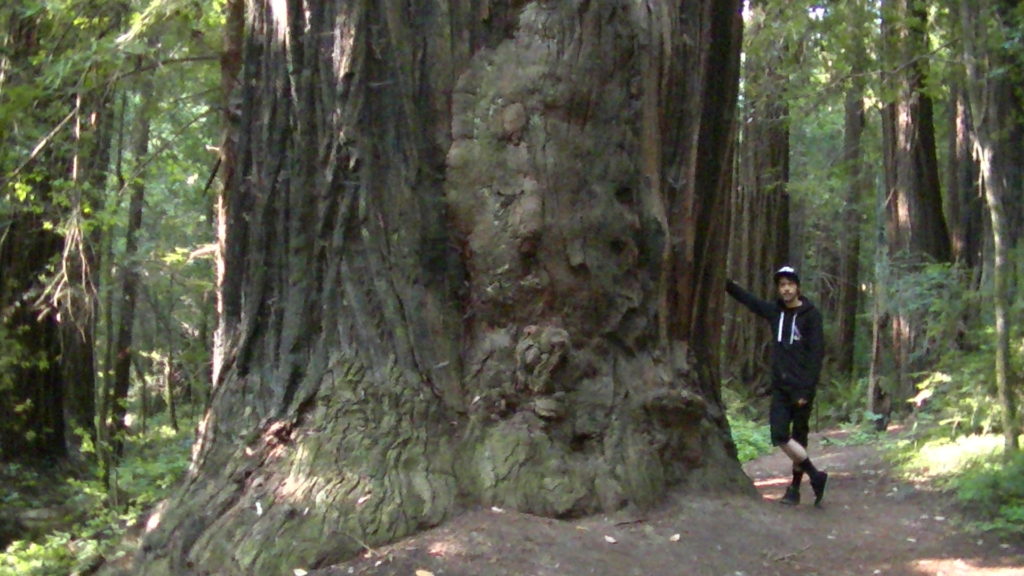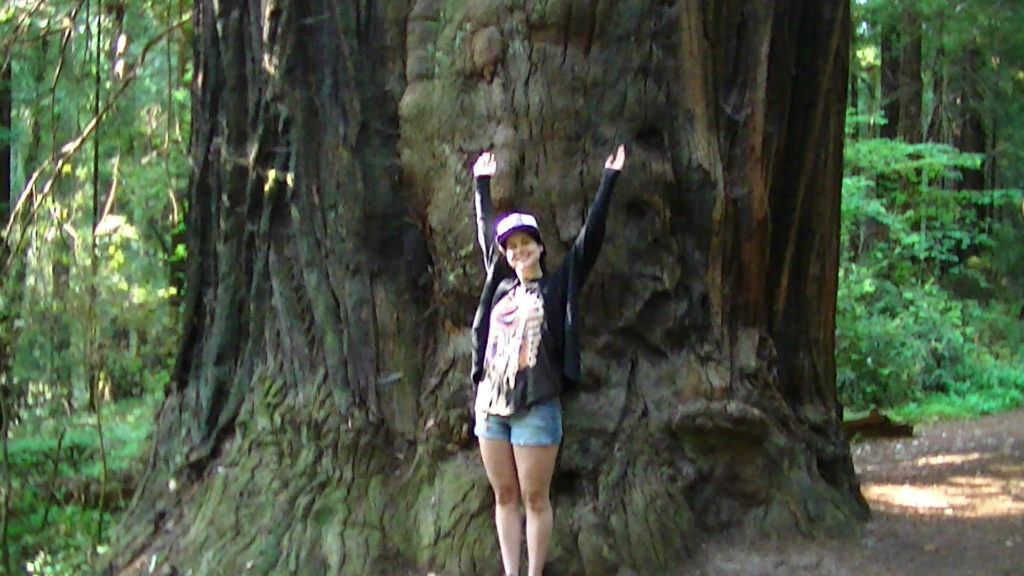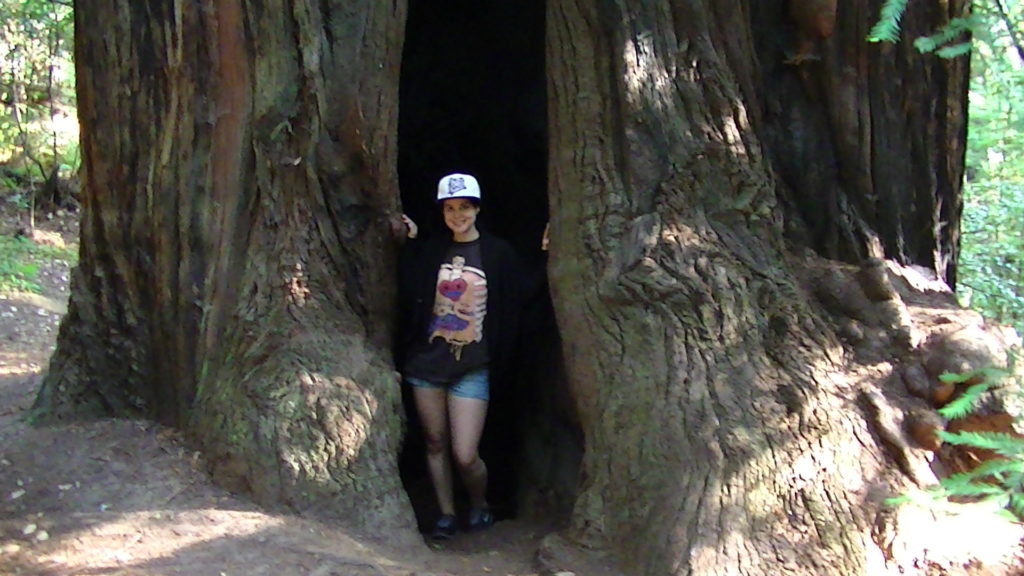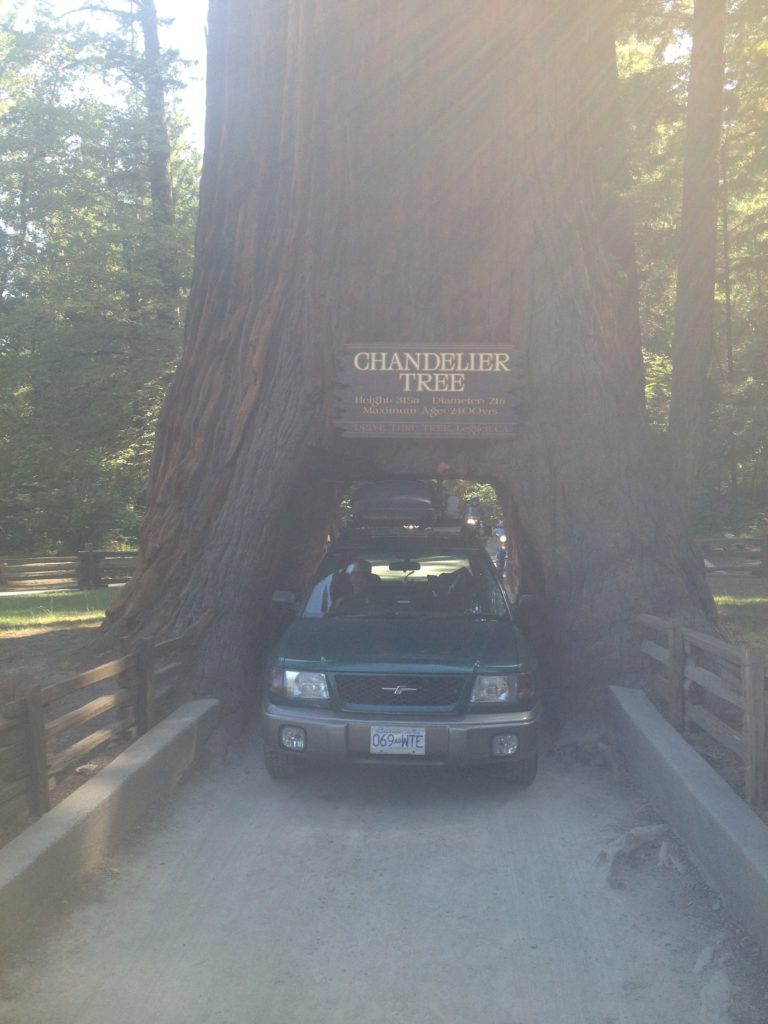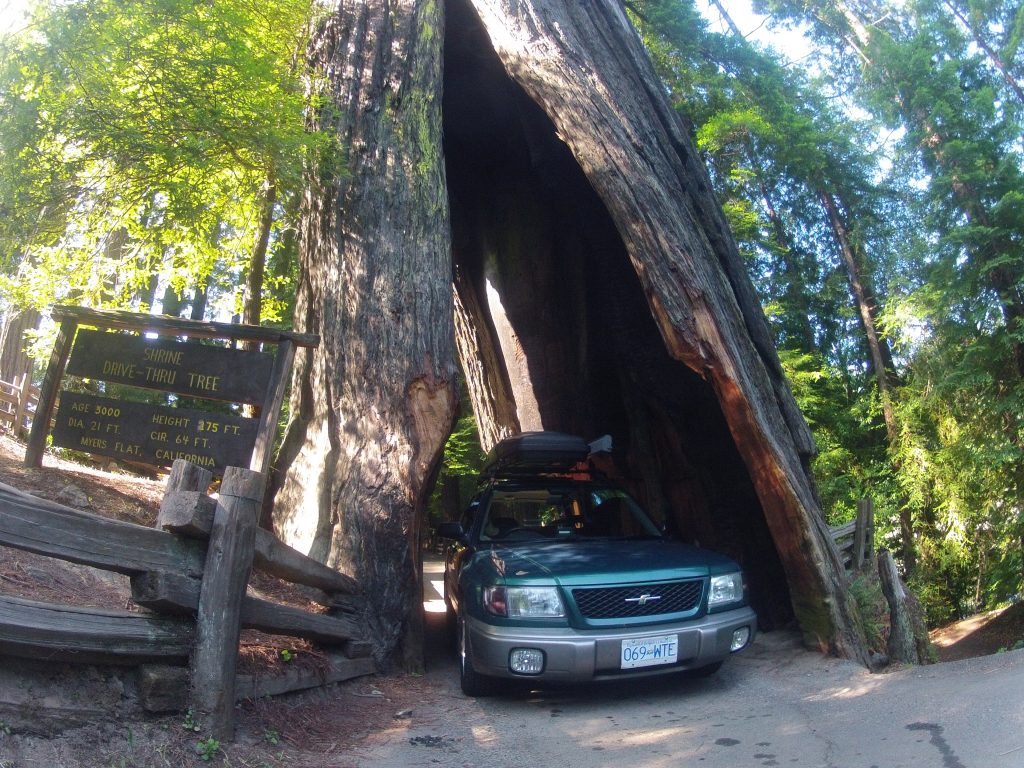 Up next…San Francisco!
Yum