Stir-Fried Garlic Prawns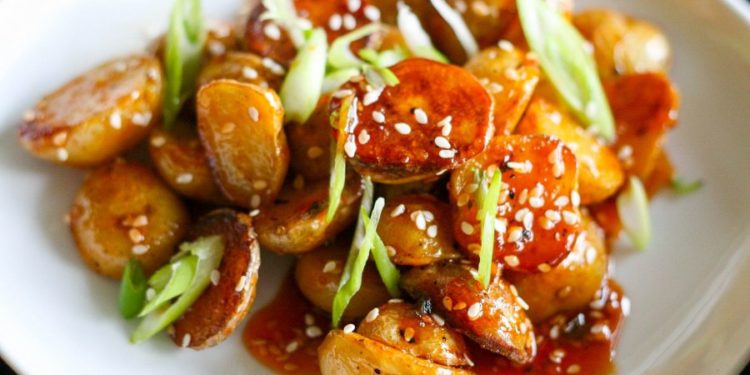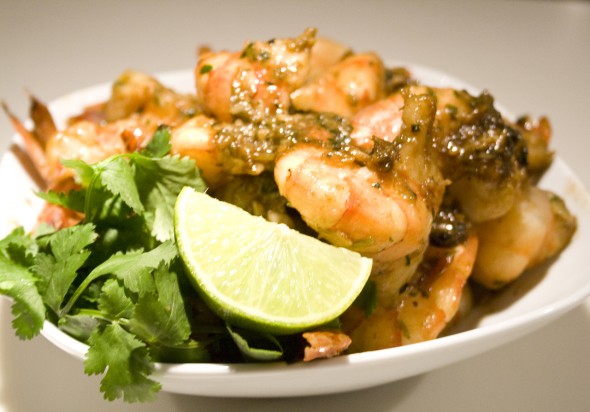 This is the first recipe from my February Cookbook of the Month. The prawns I happened to use were GIGANTIC. They were meaty and beautiful. This recipe was incredibly easy, the longest task was peeling, deveining and butterflying the prawns. The cooking takes no time at all. These prawns taste sweet, tangy, and garlicky. If you're easing yourself into Thai food, give these a try!
Stir-Fried Garlic Prawns (Kung Phat Kra-Tiam)
500g ( 1lb 2oz) large raw prawns
18-20 coriander (cilantro) root, roughly chopped
4-5 garlic cloves, roughly chopped
10 black peppercorns
1 tablespoon light soy sauce
1 1/2 tablespoons oyster sauce
1/2 teaspoon sugar
3 tablespoons vegetable oil
a few coriander (cilantro) leaves, for garnish
1 long red chilli, seeded, and finely sliced, for garnish
Peel and devein the prawns and cut each prawn along the back so it opens like a butterfly (leave each prawn joined along the base and tail).
Using a pestle and mortar or a small blender, pound or grind the coriander roots and garlic into a rough paste. Add the peppercorns and continue to grind roughly.
Mix the light soy sauce, oyster sauce and sugar in a small bowl.
Heat the oil in a wok or frying pan and stir-fry the coriander paste for 1 to 2 minutes or until the garlic starts to turn light brown and fragrant.. Add the prawns and light soy sauce mixture and stir-fry another 2 to 3 minutes or until the prawns open and turn pink. Taste, then adjust the seasoning if necessary. Sprinkle with coriander leaves and chilli slices.
I'd also like to give you guys a glimpse into my experience with Thailand!
This was the first meal my boyfriend and I had when we arrived at the Bankok airport- Pad Thai.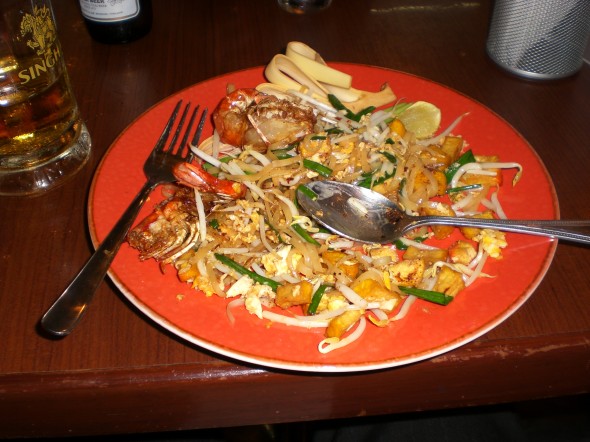 This was in our favourite Thai chain restaurant, BBQ. You add minced garlic, peppers, and lime juice to a tangy sauce until it reaches the flavour you want! The garlic fried rice here was to die for.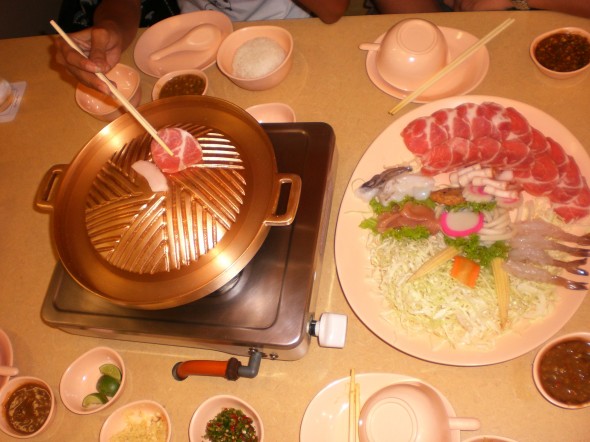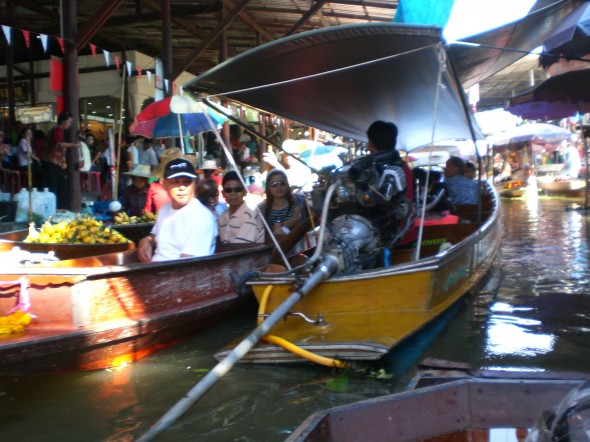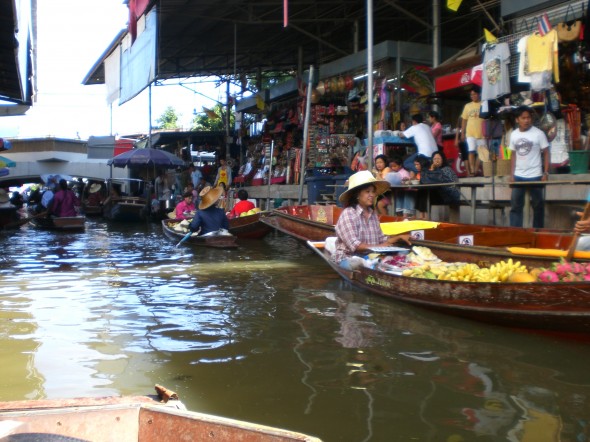 The two above pictures are from Bangkok's floating market. The fruit here was unbelievable. I have never tasted a banana as good as the one I had from this market. I also tried a whole bunch of fruits that I had never even heard of!
Yum