Zespri Kiwi Lime Margarita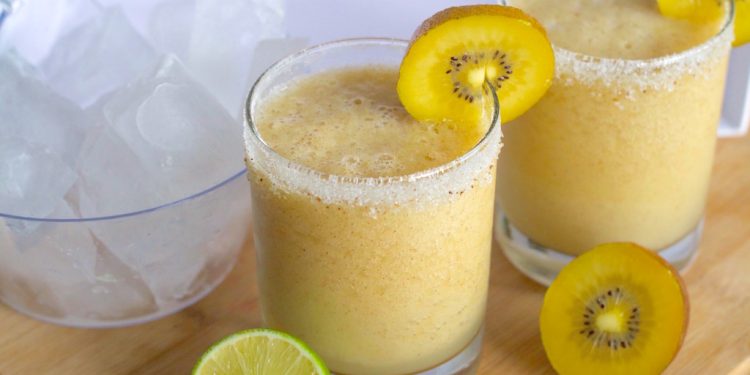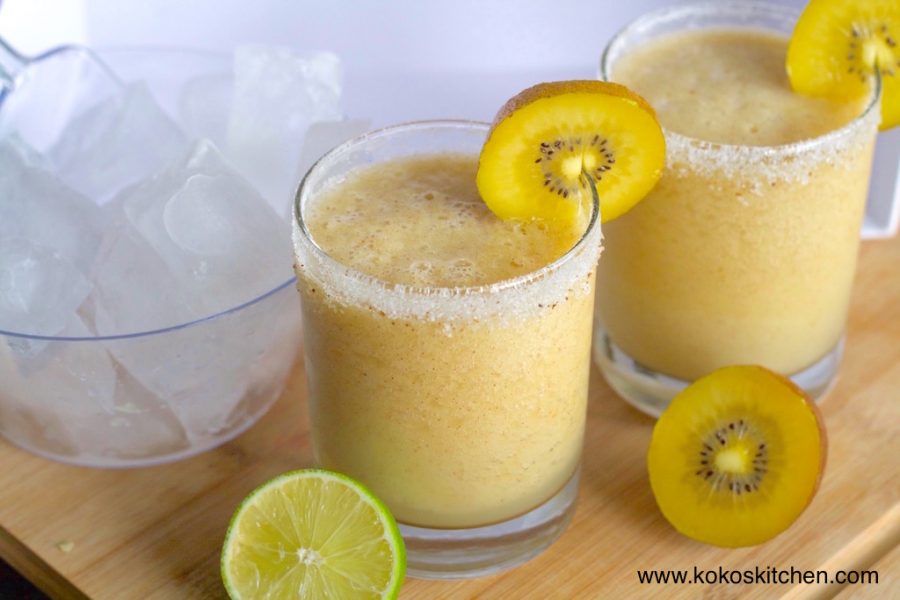 You may not know this but I am a big fan of kiwifruit. Going so far as to have one tattooed on my leg! It might have been a "souvenir" from my travels in New Zealand but let's just say it's a tribute to this magnificent little fruit!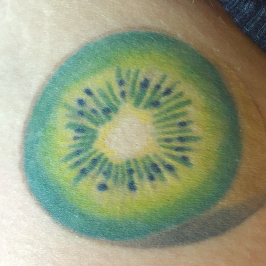 I think we are all familiar with regular green kiwifruit, but I am super into golden kiwifruit! My favourite, Zespri SunGold Kiwifruit have a delicious subtle kiwi flavour and they are packed with Vitamin C and E as well as potassium and fibre. Yay for nature's candy! Golden kiwifruit are less 'furry' on the outside than green kiwifruit and they are aromatic, sweet and have a subtle tanginess.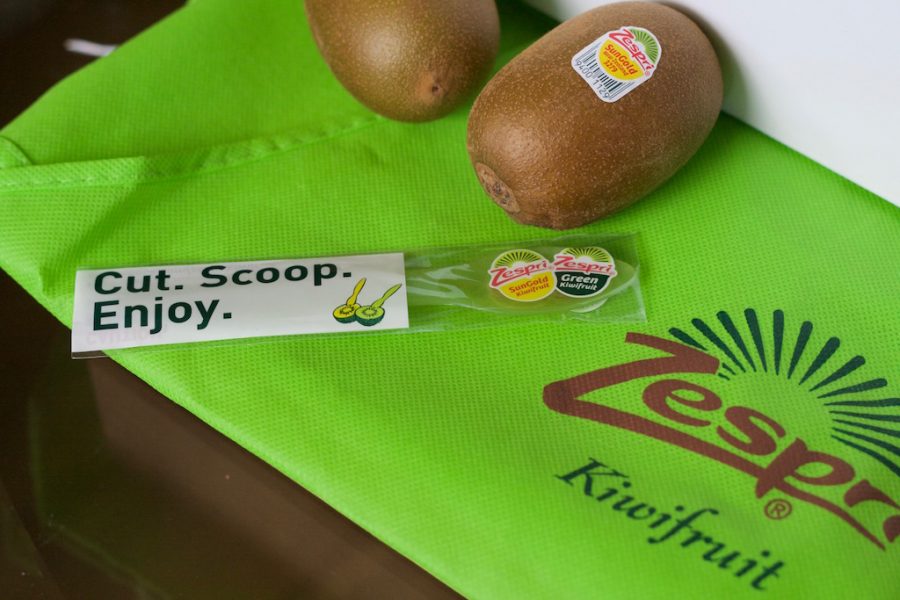 I love using kiwifruit in a variety of dishes from breakfast smoothies to eye-catching layered parfaits and yummy desserts. Of course you can keep things simple, too. These kiwifruit make a perfect portable healthy snack. Just cut and scoop and enjoy the sweet and tangy flavour – couldn't be easier!
I decided to try a new take on a classic frozen margarita by adding my new summertime favourite, Zespri SunGold kiwifruit! I love the subtle sweetness tropical flavour they offer to this beverage.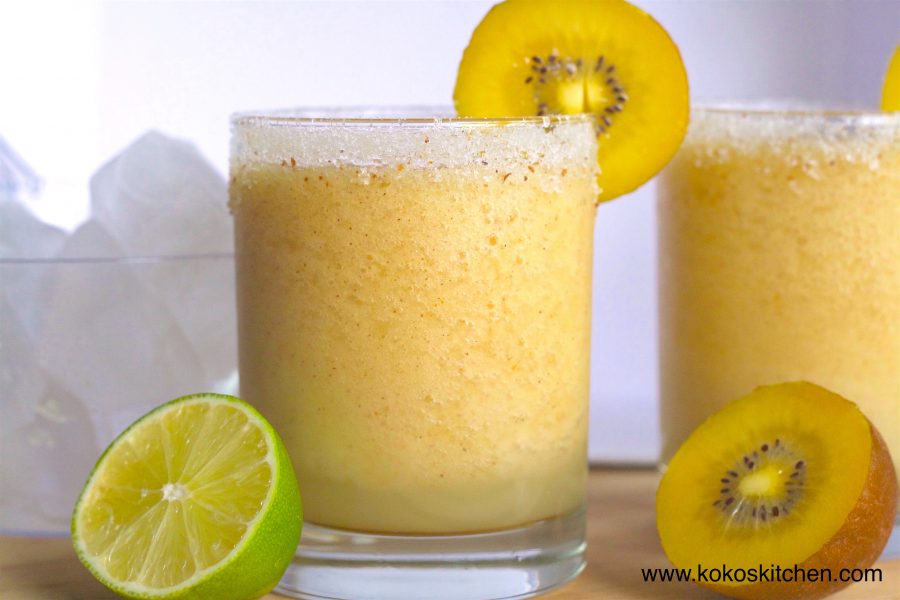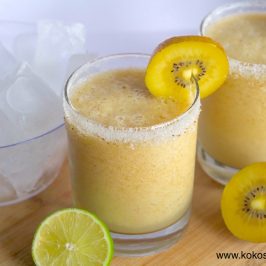 Zespri SunGold Kiwi-Lime Margarita
A sunny, golden kiwi and lime margarita perfect for patio season!
Ingredients
1/4

cup

triple sec

1/2

cup

tequila

1/4

cup

lime juice

4

Zesprit SunGold kiwifruit

peeled

1

tablespoon

sugar

*I used coconut sugar

2

cups

ice
Instructions
Combine all ingredients except ice in a blender and process smooth. Add ice and blend until a slushy consistency is reached. Enjoy on a sunny patio!
Look for these absolutely delicious Zespri Sungold Kiwifruit in your local grocery store from May to October. You don't want to miss out on these beautiful golden kiwifruits!
Disclaimer: This post is sponsored by Zespri Kiwifruit, all opinions are my own.
Yum