Chocolate Chip Banana Bread with Orange-Cinnamon Butter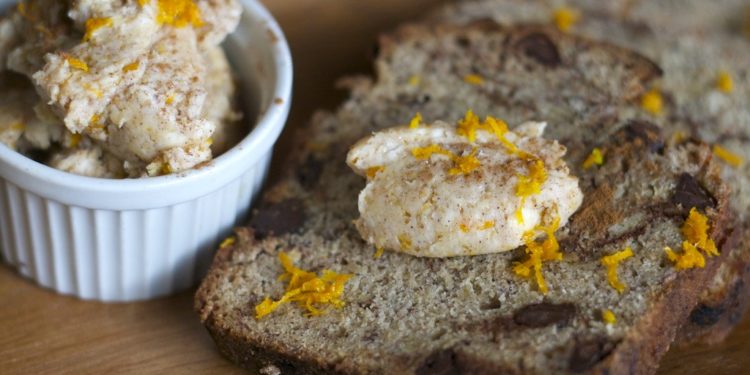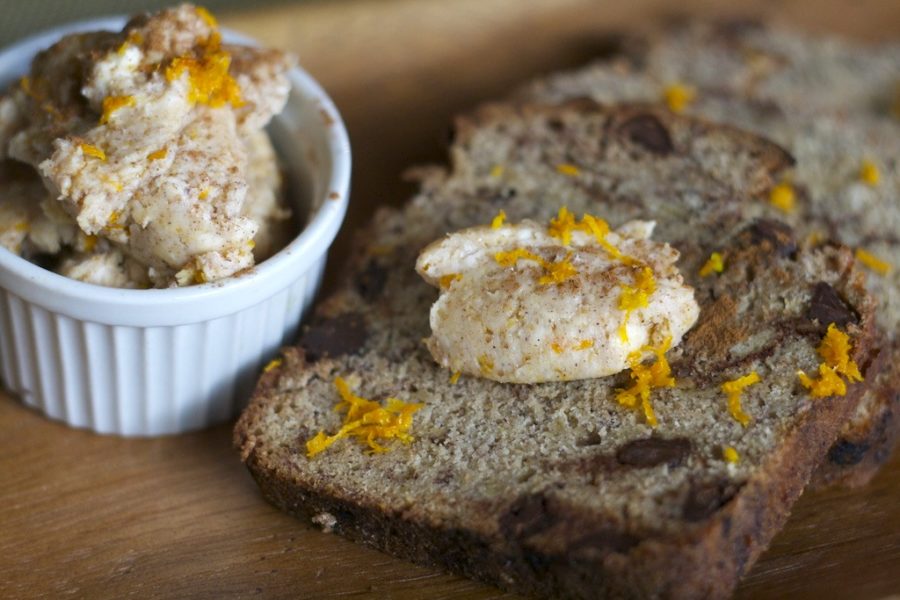 This recipe is for some killer banana bread with a fancy flavoured butter just to kick things up a bit, and I think it would be perfect for Easter weekend! Banana bread is nice and easy to make and you don't need any special equipment. Just a couple bowls, a whisk, and a loaf tin. Make sure to use really really ripe bananas for this recipe. Ripe and spotted bananas will add a lot more flavour then super fresh ones. I've tried to make this recipe a little heathier by using coconut sugar as the main sweetener. Coconut sugar can be found in most grocery stores now, or else it's easy to order online. Coconut sugar is released slower into the bloodstream than refined white sugar, so it doesn't spike your blood sugar and then send you crashing later. I also like it because of it's caramel-like flavour. What the flax seed and water mixture is doing is taking the place of eggs in this recipe. In many baking recipes you can use this technique to replace eggs. As a rule, I generally substitute 1 tablespoon of flax seeds to 3 tablespoons of water per egg needed.
What are you all up to this weekend? I'm spending tonight with a bunch of friends and we are all heading to the Canada vs. Mexico soccer game in Vancouver. It's supposed to have a huge turnout (55,000 people!) and I'm so excited to dress up, have a few drinks and enjoy some soccer. Woohoo! Have an amazing Easter! Don't forget to tag #KokosKitchen in your FB and Instagram posts if you try this recipe!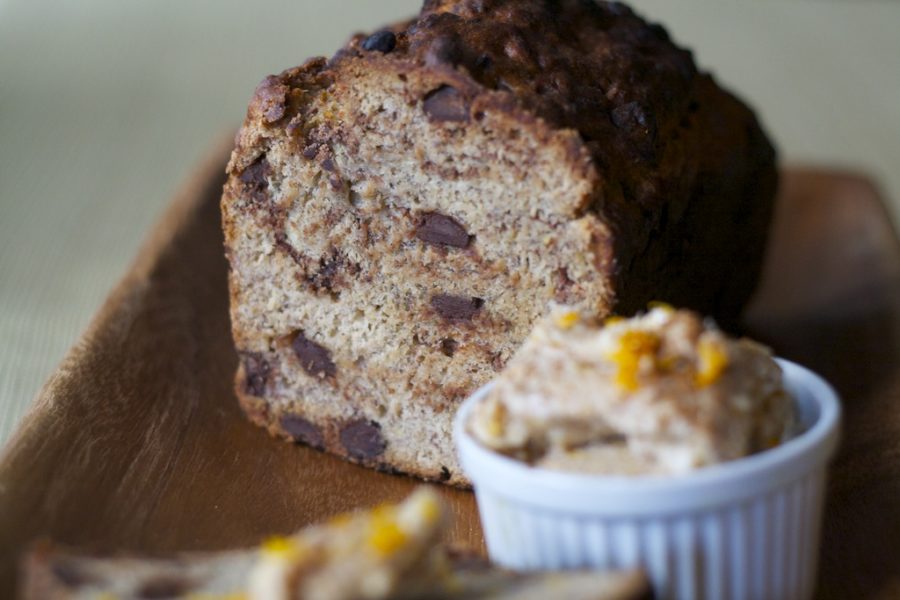 Chocolate-Chip Banana Bread with Orange-Cinnamon 'Butter'
1 ¾ cup all-purpose flour
½ tsp baking powder
1 tsp baking soda
1 tsp sea salt
2 tsp ground cinnamon
2 Tbsp ground flax seeds
6 Tbsp water
½ cup coconut sugar (can substitute brown sugar if you have to)
1/3 cup melted coconut oil
1 ¼ cup mashed bananas (about 3 very large bananas)
1 tsp vanilla extract
¼ cup maple syrup
1/3 cup dark chocolate chips
Preheat the oven to 350 degrees F/180 degrees C/Gas Mark 4. Grease a standard (9 x 5 inch) loaf tin and set aside.
Stir together the ground flax seeds and water and set aside for 5-10 minutes until thick and gooey.
In a large bowl combine the flour, baking powder, baking soda, sea salt, and cinnamon.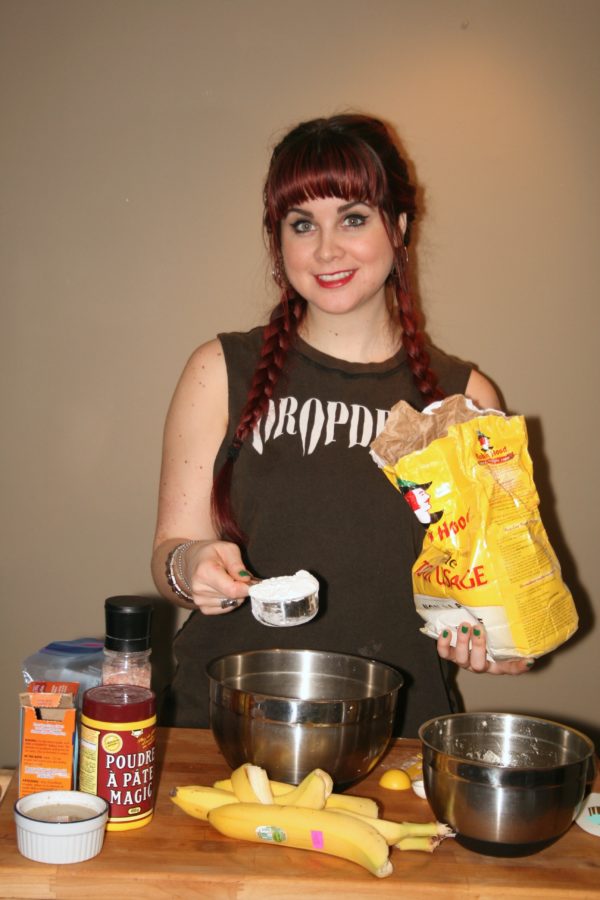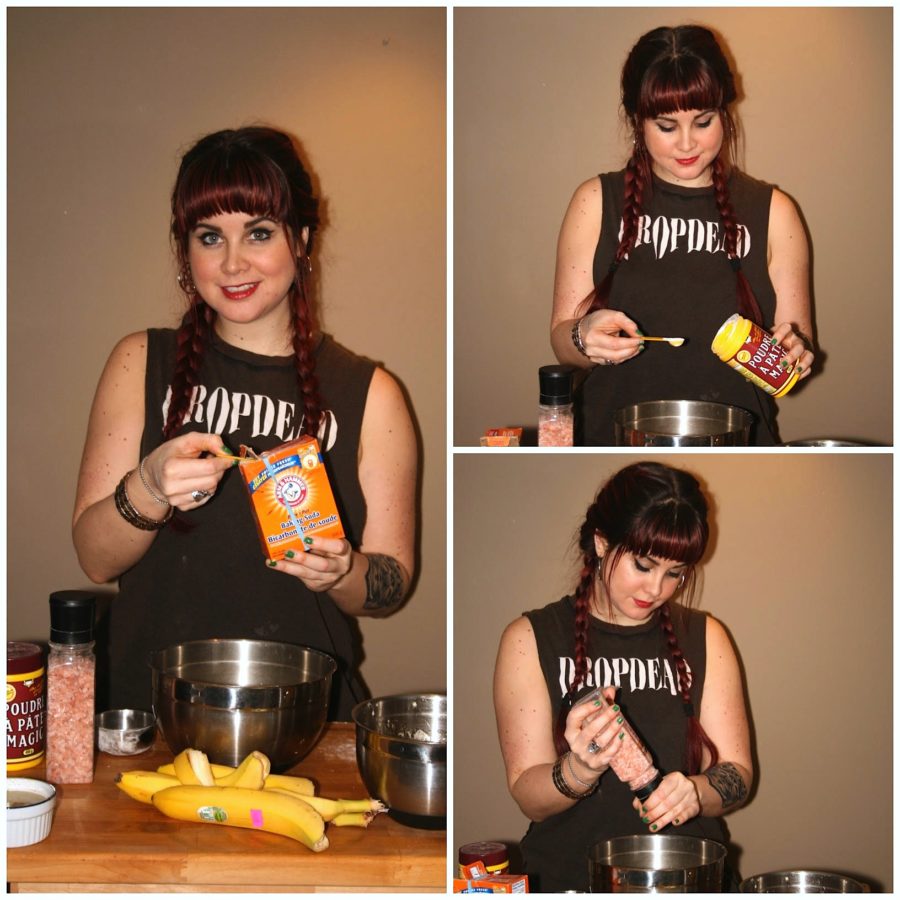 In another bowl, whisk together the flax mixture, coconut oil, banana, vanilla extract and maple syrup.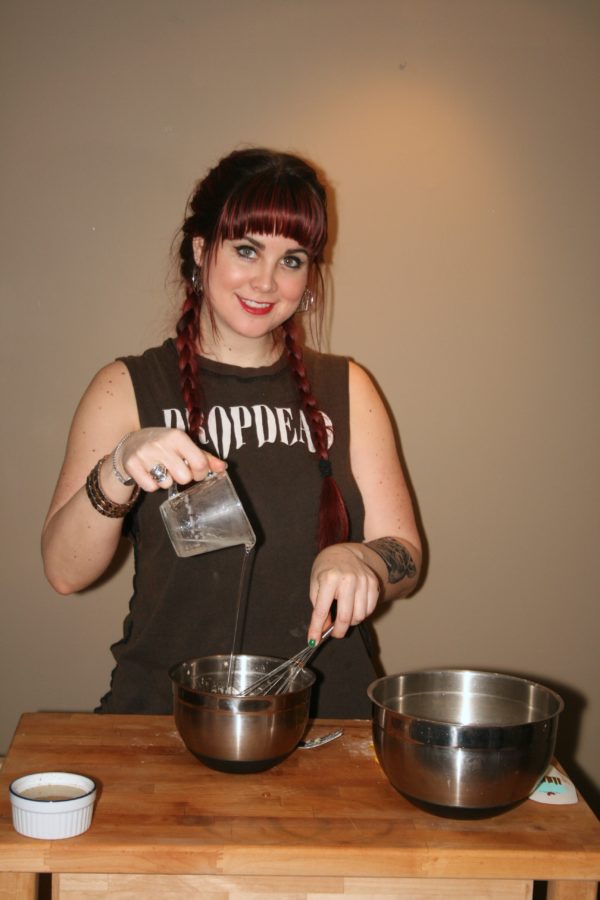 Add the wet mixture to the dry mixture and stir until just combined. Fold in the chocolate chips.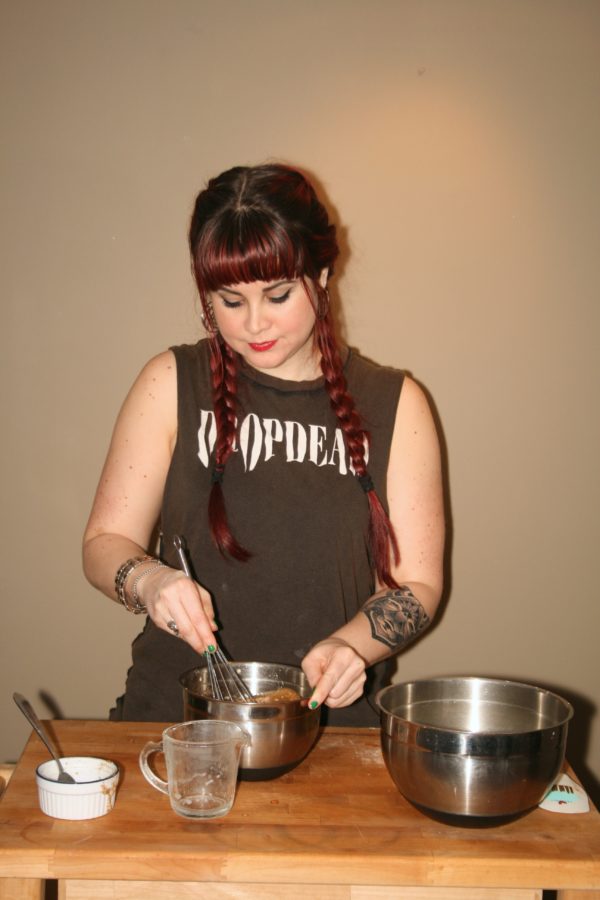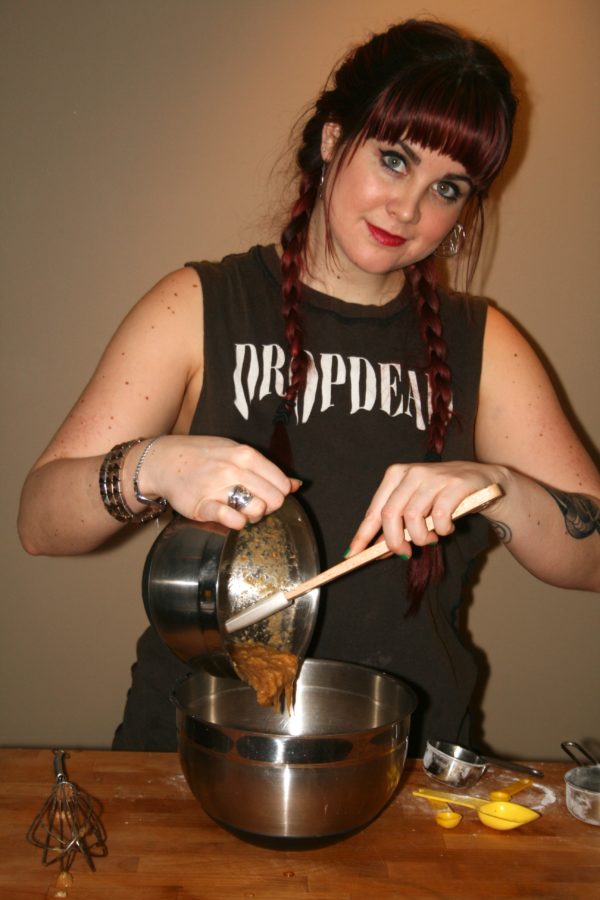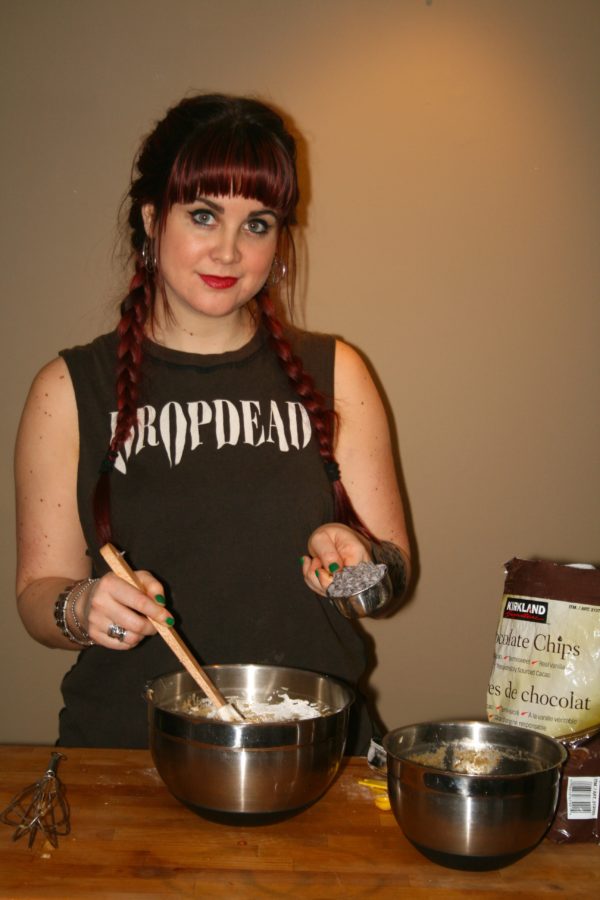 Pour the mixture into the prepared loaf tin and bake in the oven for 40-50 minutes, or until a skewer inserted into the centre comes out clean. If the top starts to get too dark, place some aluminum foil over the loaf in the oven. Place on a cooling rack for 15 minutes and then remove the load from the tin and let cool completely.
Butter:
½ cup Earth Balance (or other non-dairy margarine…or regular butter if you're into that!)
1 Tbsp coconut sugar
½ tsp ground cinnamon
½ tsp orange zest
Let the margarine come to room temperature so it's softened. Mix in the coconut sugar, cinnamon, and orange zest. I just used a fork until it was evenly blended.
Yum