Cauliflower Buffalo Wings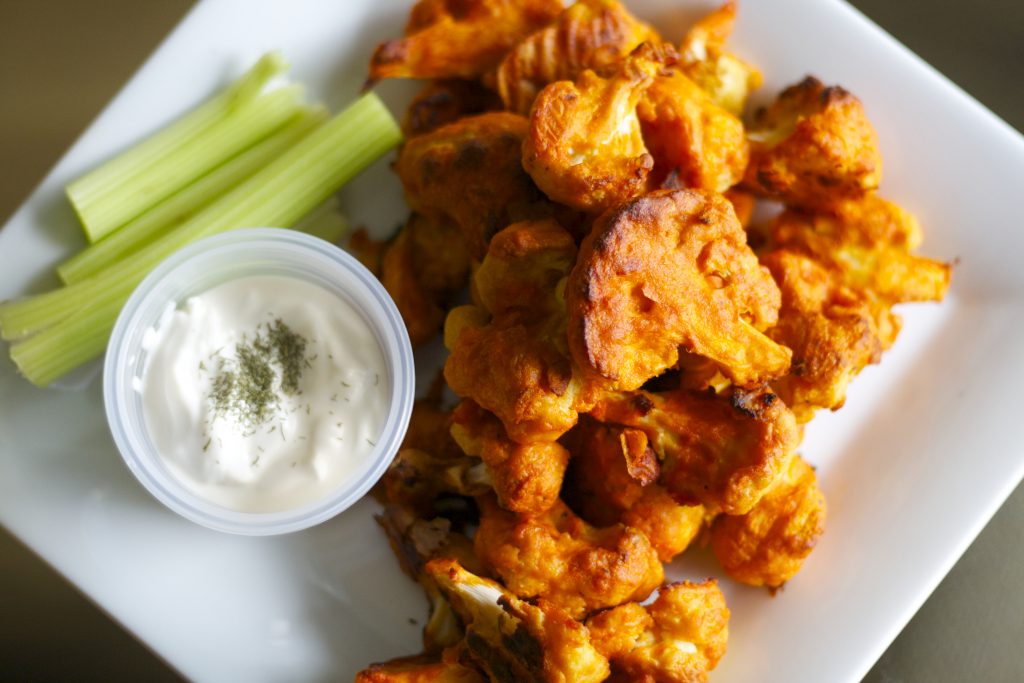 I recently became a member at GoodLife Fitness in Vancouver and I'm participating in their 3-month challenge. I've set some realistic goals for myself when it comes to fitness, and I'm excited to start hitting the gym again after a few months off. After doing the Couch 2 5k running program last year I have kept up with running and can still do a decent 5k but I'm going to try and work up to 10km by the time Summer rolls around. The treadmill and stairmaster are my best friends right now….to not only help me get my cardio in and work on my stamina, but prepare for some awesome summer hikes I plan on doing!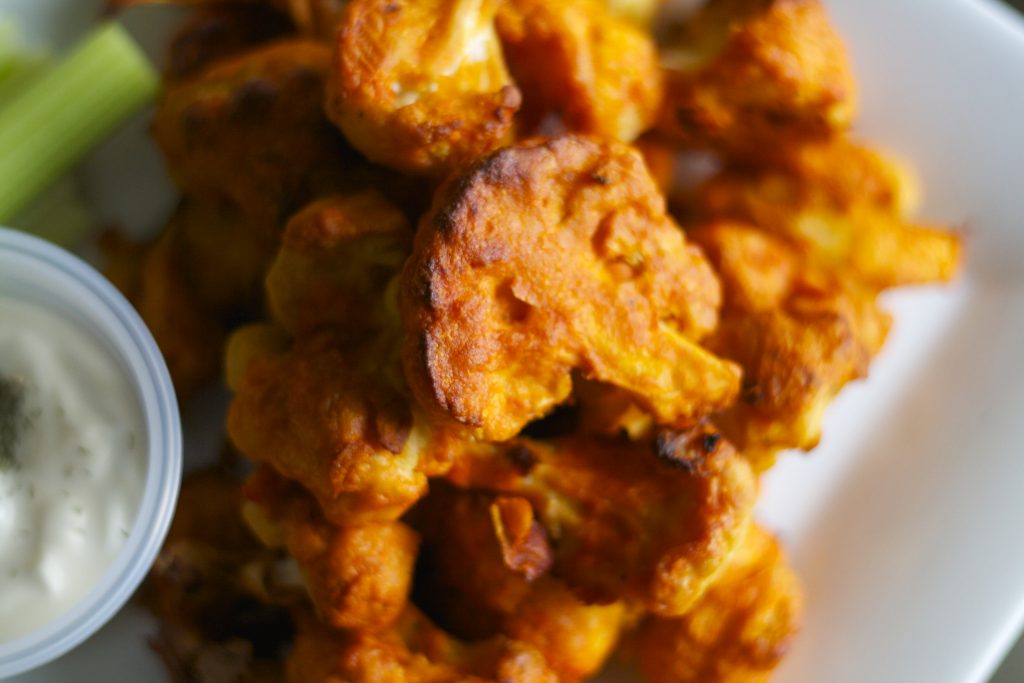 Obviously healthy eating plays a huge part in this as well and one of my favourite things to do is take something considered unhealthy and tweak it to make it more nutritious. It doesn't have to be the perfect picture of health ALL the time, but little improvements can go a long way.
Take these Cauliflower Buffalo Wings for example…buffalo sauce may not be the best thing for you in the world but this is the sneakiest way to eat a whole lot of cauliflower. Cauliflower is an important cruciferous vegetable to include in your diet, with loads of vitamin C in every serving! Cauliflower also offers antioxidant and anti-inflammatory properties and digestive and cardiovascular support- whaaaaaat! Substituting these bad boys for those quadruple cheese layered nachos at your Super Bowl party will go a long way!
I know there was a while there where cauliflower was like the Rolls Royce of vegetables at $11.00 per head, but I just bought a huge one for $1.99 so it looks like things are back to normal and I can eat these 'wings' every day. I mean…..on to the recipe.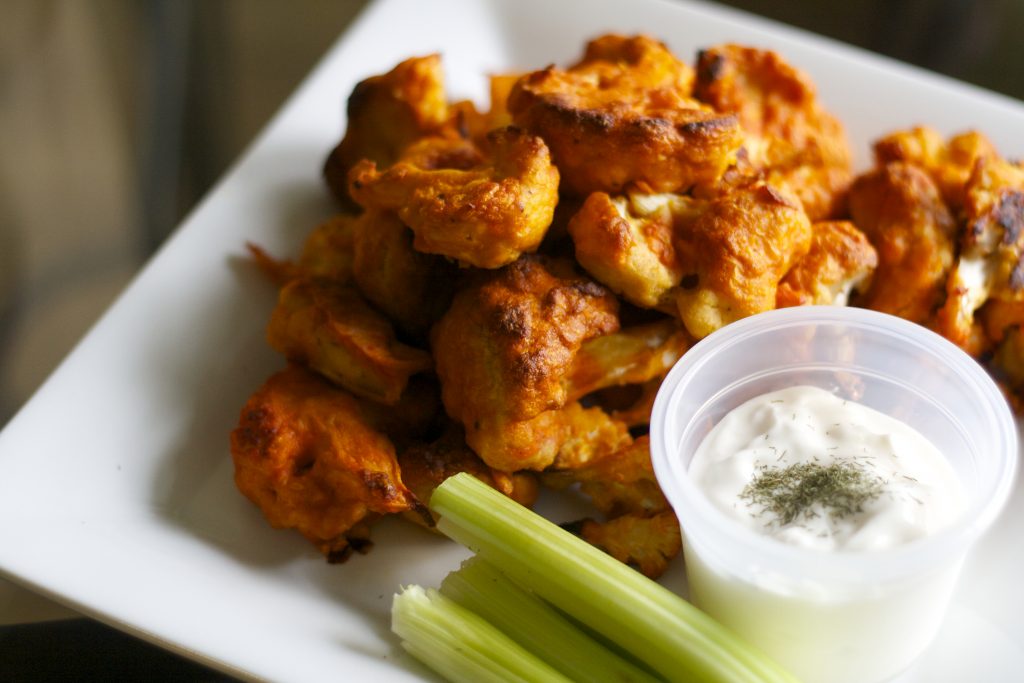 Buffalo Cauliflower Wings
1 head cauliflower
1/2 cup chickpea flour
3/4 cup water
1/2 tsp smoked paprika
1/2 tsp sea salt
1 tsp onion powder
1 tsp garlic powder
1/4 tsp black pepper
1 cup Frank's hot sauce
2 Tbsp Earth Balance (or you could use ghee, not vegan though)
Preheat your oven to 425 degrees F
Cut the cauliflower into florets- think chicken wing size.
Whisk together the chickpea flour, water, smoked paprika, salt, onion powder, garlic powder, and black pepper.
Line a baking tray with parchment paper.
Dip each cauliflower floret into the flour mixture and then let the excess mix drip off. Place on the baking tray in a single layer.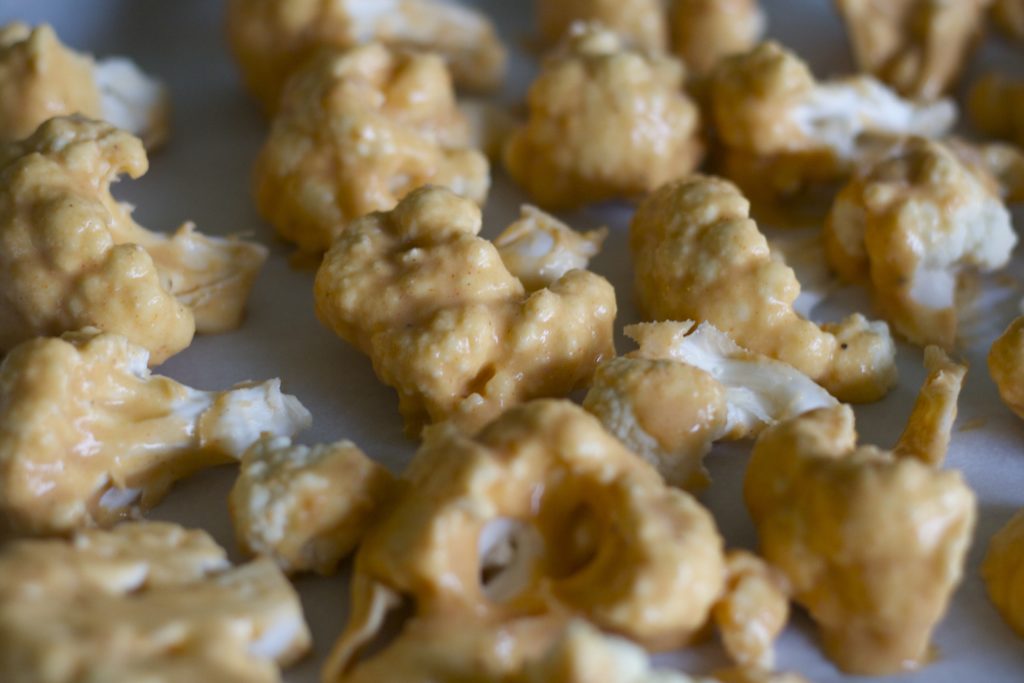 Bake for 25 minutes, until golden.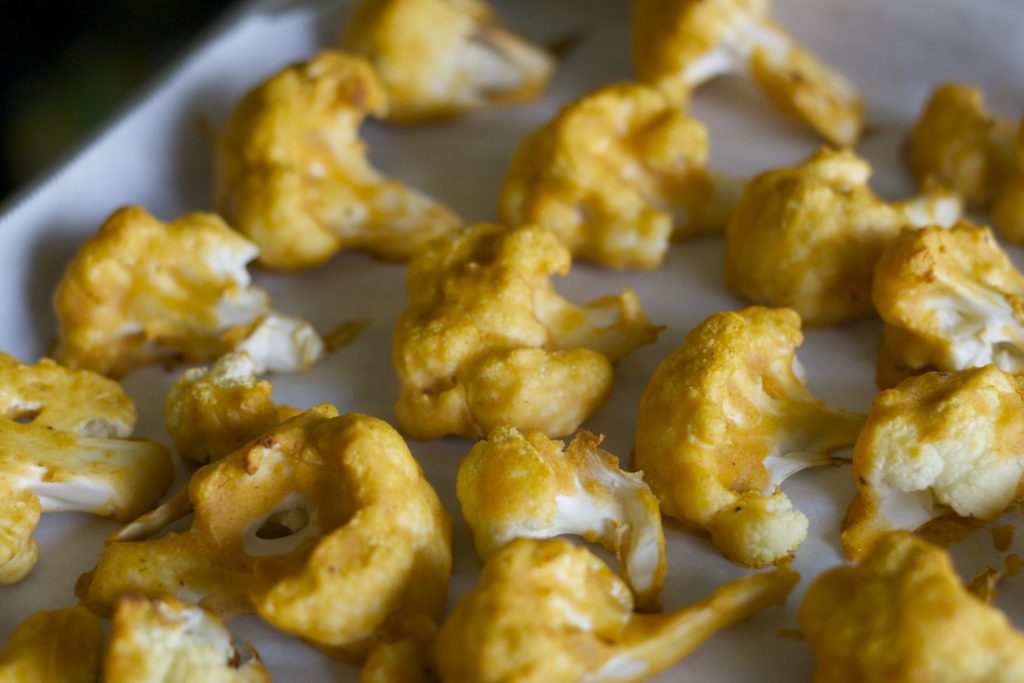 As the cauliflower is baking, add the Earth Balance and Frank's to a small saucepan and bring to a simmer. Remove from heat and set aside.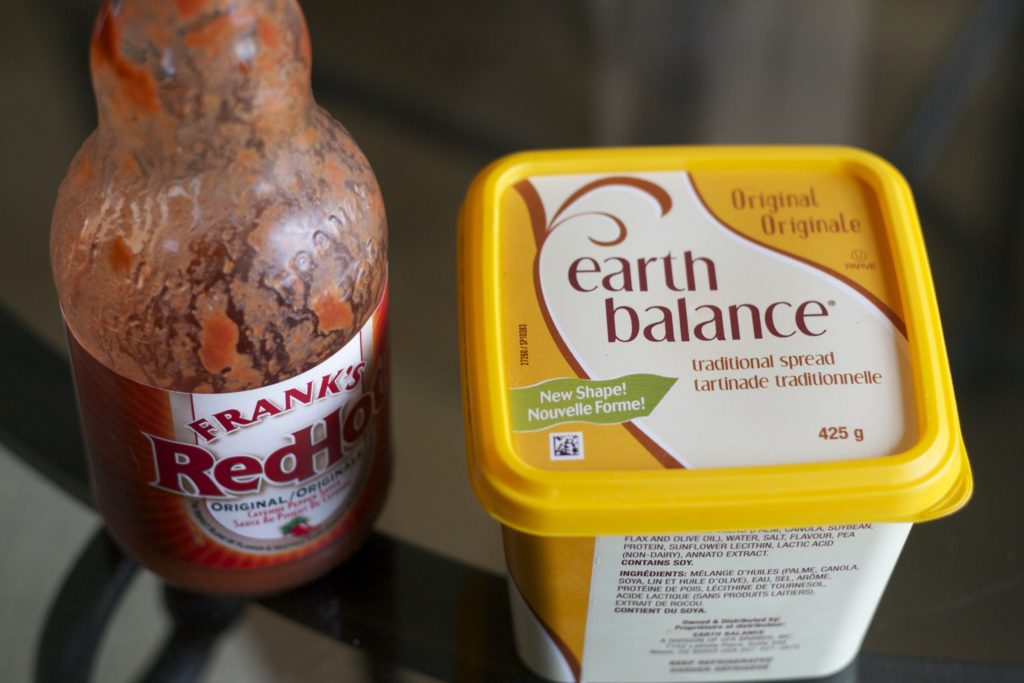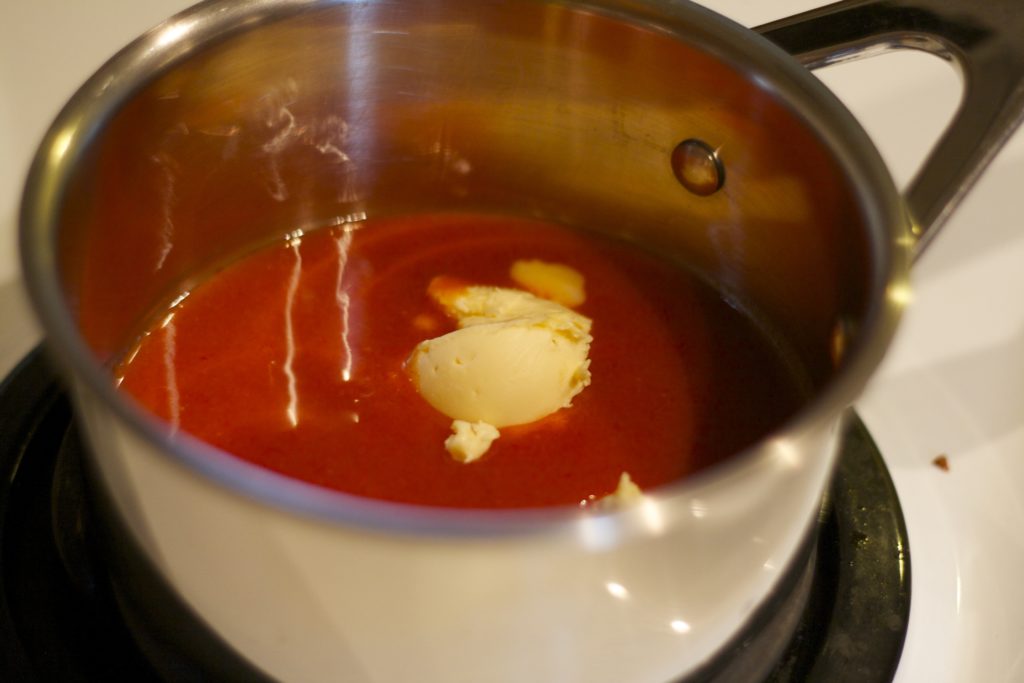 When the cauliflower is done, dip each floret into the Frank's mixture and let the excess drip off. Again, place in a single layer on a parchment lined baking tray.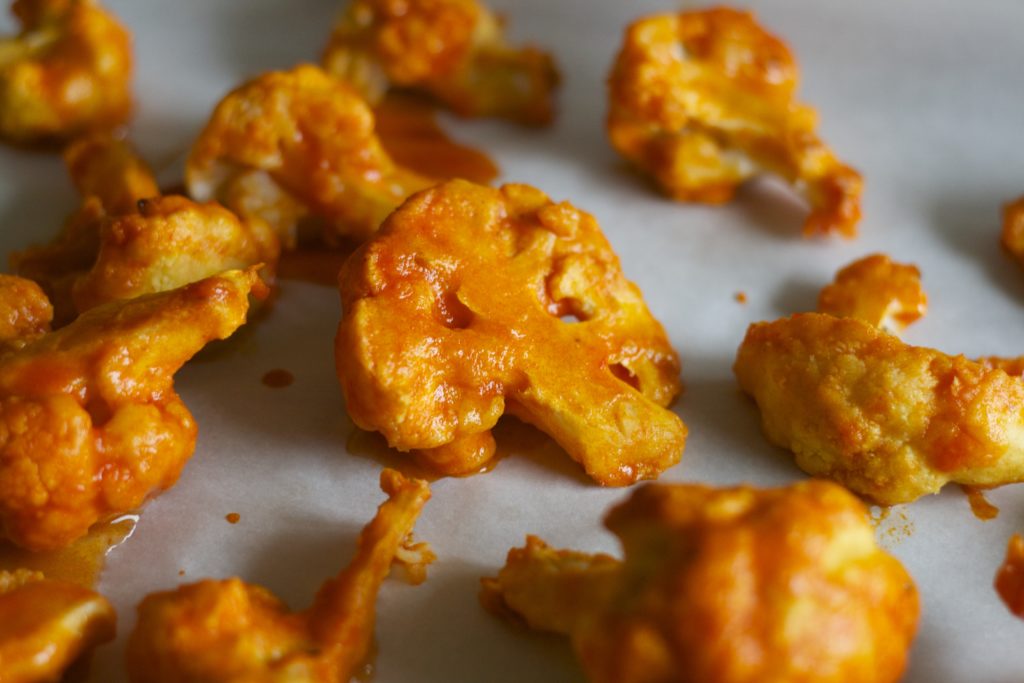 Bake for 30 more minutes.
Enjoy with a plant-based ranch dip or mayo.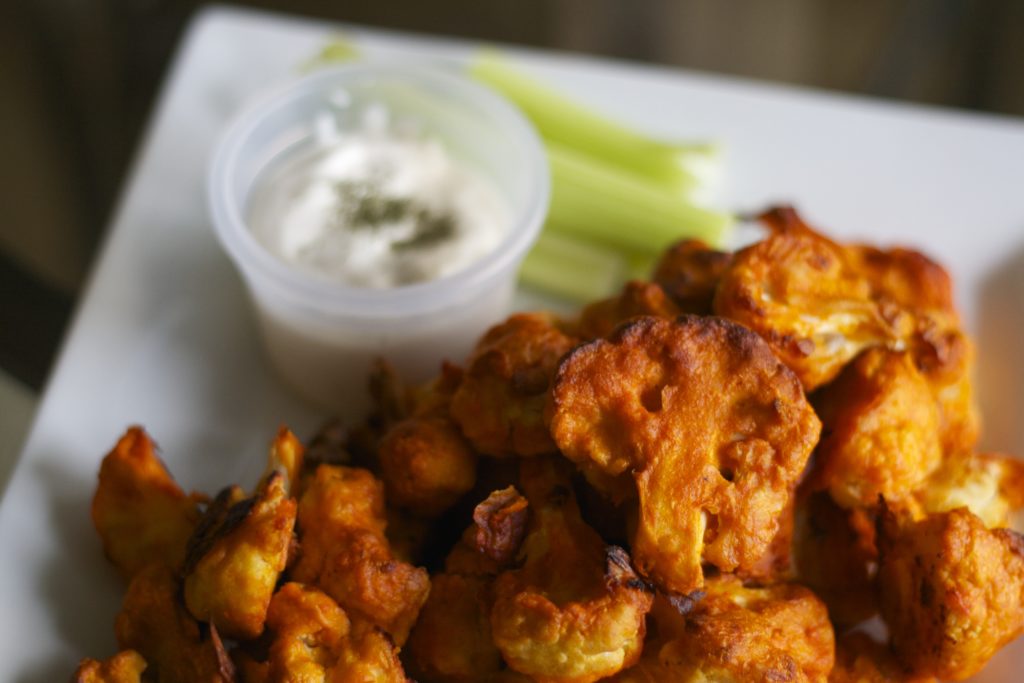 This post was written as part of the GoodLife Fitness Blogger Ambassador Program, however all opinions expressed are my own
Yum