Coconut Vegetable Korma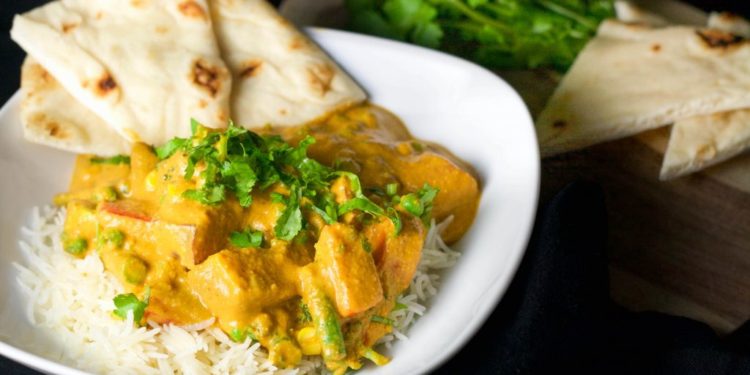 By the time you read this I will be in India celebrating my best friend's wedding – woohoooooo! In anticipation of all the amazing Indian food we will be consuming, Jared and I decided to have a little curry night before we left. We cooked up basmati rice, naan bread, aloo gobi (a mixture of potatoes, cauliflower and spices) and my favourite, vegetable korma.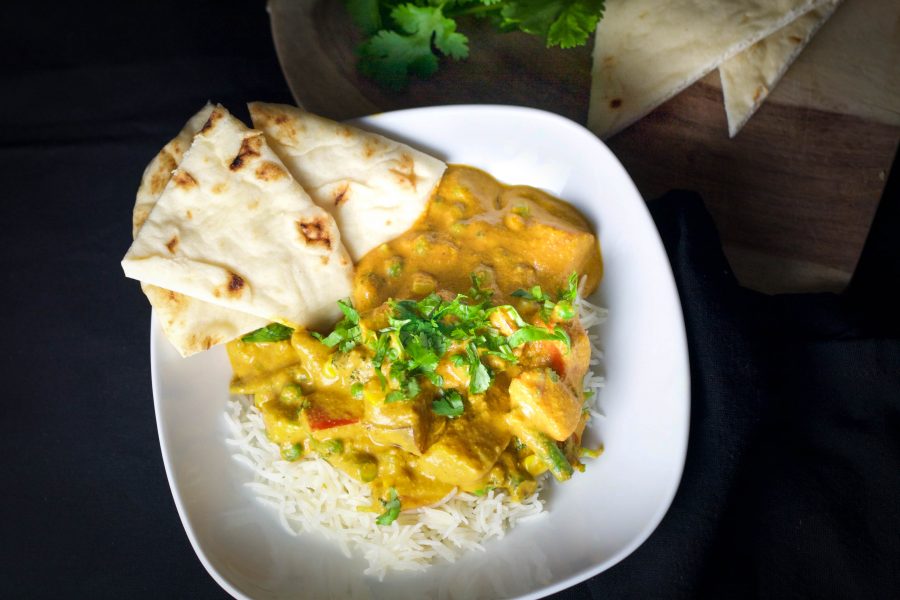 Korma is a dish consisting of meat or vegetables braised in yogurt or cream, stock and plenty of spices. Korma is a supa saucy, fragrant and flavourful dish! But as you know, me and dairy don't get along so great, so korma has been a no-go for me for a while now. Needless to say, I was stoked to find a recipe for Creamy Coconut Vegetarian Korma on The Endless Meal.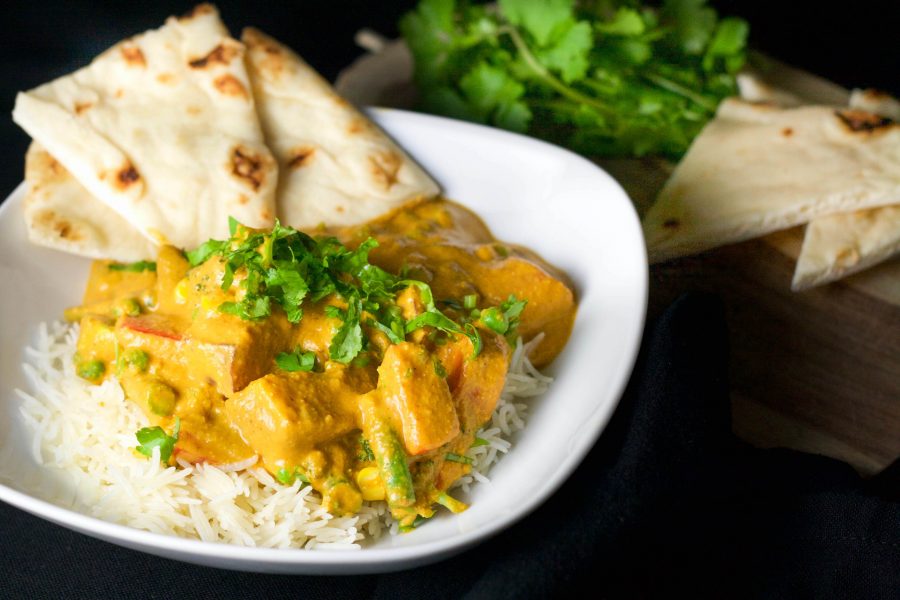 I love how you can use whatever vegetables you want in this dish and of course you can add meat or seafood if you're into that, too. I replaced a few of the items in the recipe with what I had on hand. For example, using sweet potatoes instead of regular potatoes – I really liked this swap! For the veggies we used broccoli, cauliflower, bell peppers, carrots, peas and corn. We omitted the yogurt completely and didn't miss it at all…a little extra coconut cream doesn't hurt though!
This dish makes quite a bit so you can enjoy leftovers the next day. I love how healthy it is – chock full of vegetables, healthy fats from coconut milk and the korma itself manages to be dairy-free, paleo and gluten-free. Skip the naan bread if you're gluten-free and enjoy the korma on it's own if you're paleo.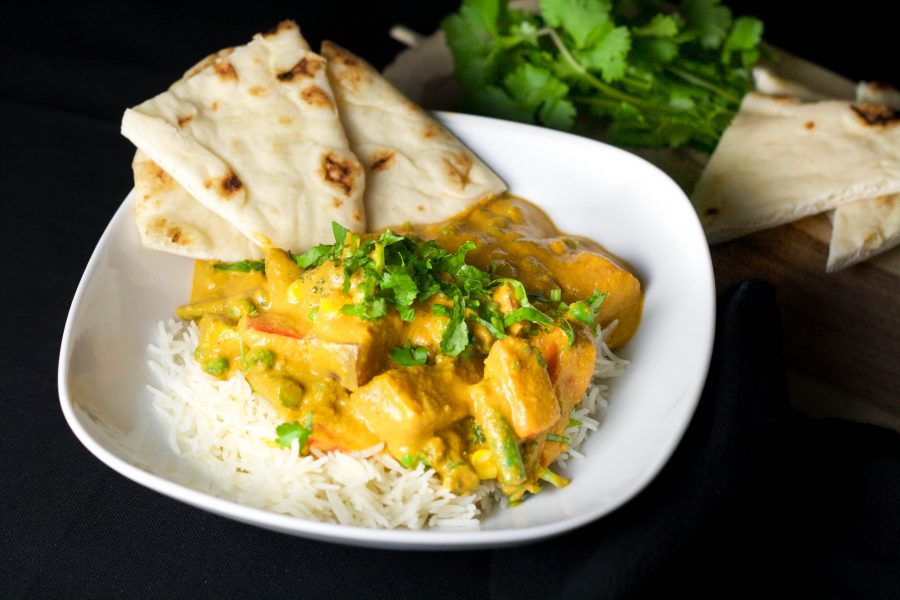 I hope you'll give this recipe a try. It's a definite winner and it will nourish your guts! I can't wait to try out authentic Indian food over the next couple weeks and hopefully pick up some tricks when it comes to cooking curries! Keep up with me on Instagram for updates from India!
Yum