Plant-Based BLT Sandwich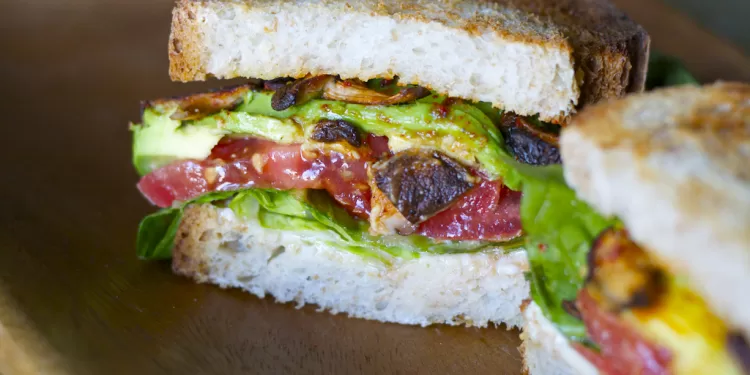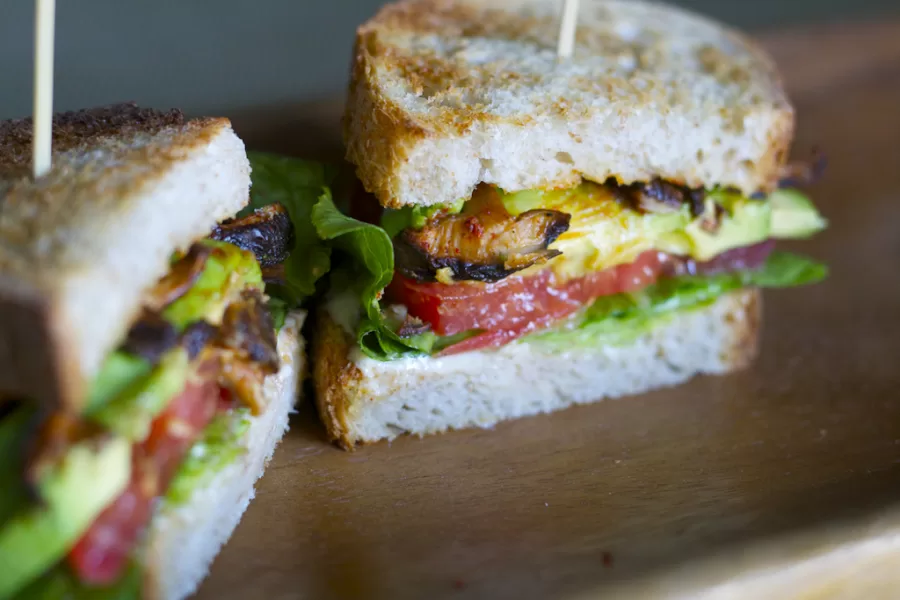 The other day, I included a recipe for shiitake bacon in a fettuccine dish I had made. I then realized that shiitake bacon is a highly addictive substance, and have been making it ever since. I know how much everybody seems like bacon- but this is my plant-based version, and it is so addictive! I have no idea how shiitake mushrooms, and a little smoked paprika can taste soooo delightful, but it does- and I'm not going to second guess it!
I want to use this shiitake bacon in every possible way, so of course a BLT sandwich had to happen- with a twist.
The key to the shiitake bacon is roasting the mushrooms until crisp (but checking on them frequently, so they don't burn) and then tossing them together with smoked paprika and flaky sea salt. Smoked paprika is one of my favourite spices- it really has this unique smoky flavour to it that tastes awesome on just about anything. Especially if you are vegetarian or vegan, you might find that this smokiness is something you've been missing. I have experimented with other varieties of mushrooms and none get quite as bacon-y as the shiitakes do.
Obviously a good bread is key to a good sandwich. I've used a nice crusty French loaf, but use whatever your favourite is. I used an entire half an avocado on this sandwich because I have an insane love for avocado….you can use less if your feelings toward this magical fruit are not quite the same. This recipe will make enough for two sandwiches.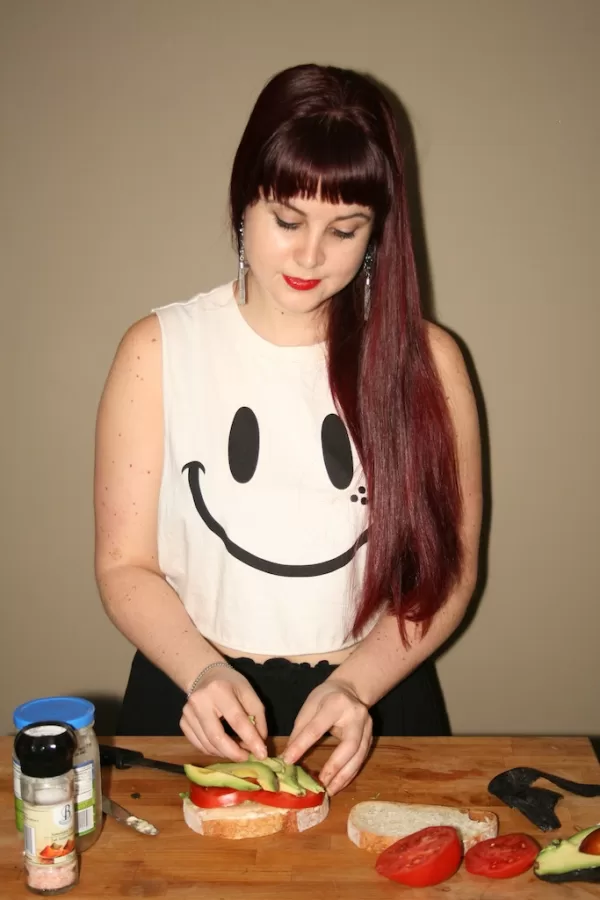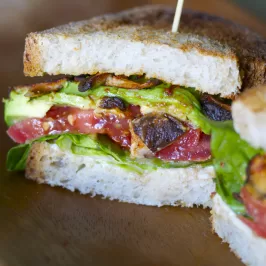 Vegan BLT Sandwich
A plant-based bacon, lettuce and tomato sandwich
Ingredients
Smoky Shiitake Bacon:
100

g

3.5 oz shiitake mushrooms

½

tsp

avocado oil

or any other oil with a high smoke point- rice bran, canola, etc.

1/8

tsp

smoked paprika

1/8

tsp

Himalayan salt or sea salt
Sandwich:
4

slices

tomato

2

leaves

romaine lettuce

1

avocado

thinly sliced

mayo

I used Veganaise

Non-dairy margarine

or butter

4

slices

French bread
Instructions
For the shiitake bacon, preheat the oven to 400 degrees F (205 degrees C).

Slice the mushrooms into ¼" (6mm) pieces. Drizzle with avocado oil and toss until evenly coated.

Place in an even layer on a baking tray and bake for 15-20 minutes, checking frequently, until crispy.

Remove from oven and toss with smoked paprika and salt.

While shiitake mushrooms are cooking, toast your bread and then put mayo on one piece and butter on the other for each sandwich

Layer your lettuce, tomato, and avocado, and finally the shiitake bacon.

Repeat with the second sandwich. Enjoy your lunch!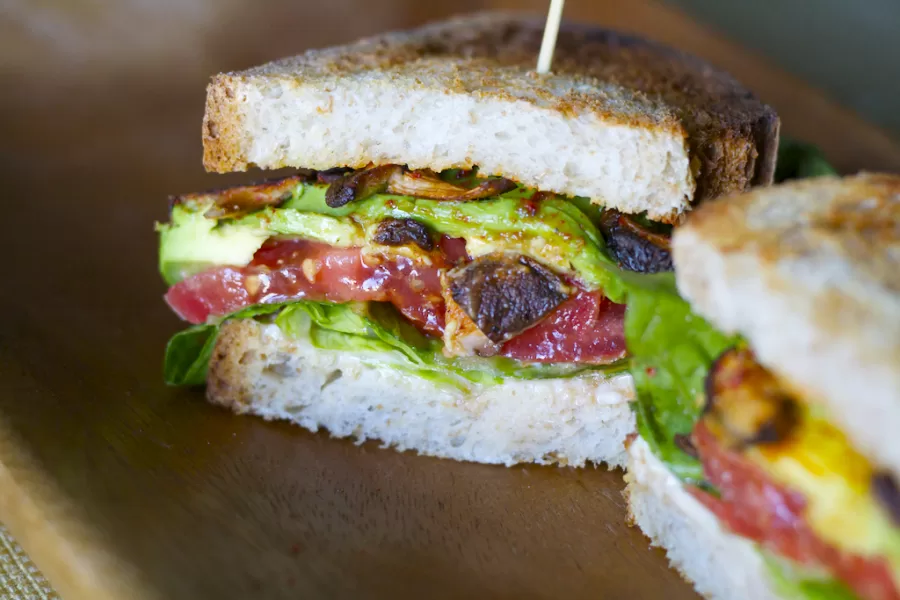 Yum