EVIVE Nutrition – Smoothies, Soups and Bowls!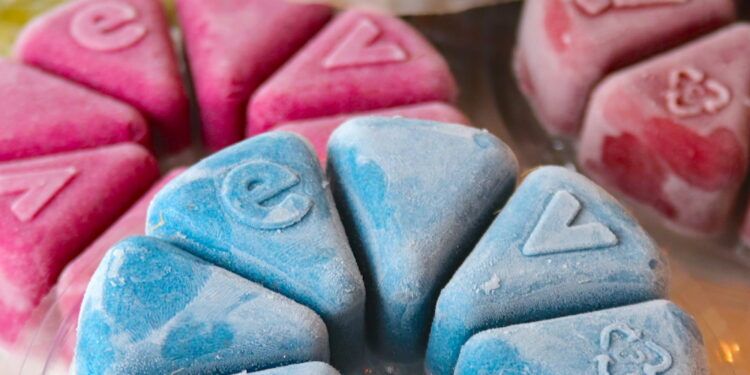 *Disclaimer: these Evive products were gifted to me however all of my opinions are my own and I am sharing them because I genuinely enjoyed this product.
You may recognize Evive Nutrition's signature smoothie cubes from Canada's Dragon's Den where they won over investors. Or, you may have seen their colourful images splashed over Facebook and Instagram.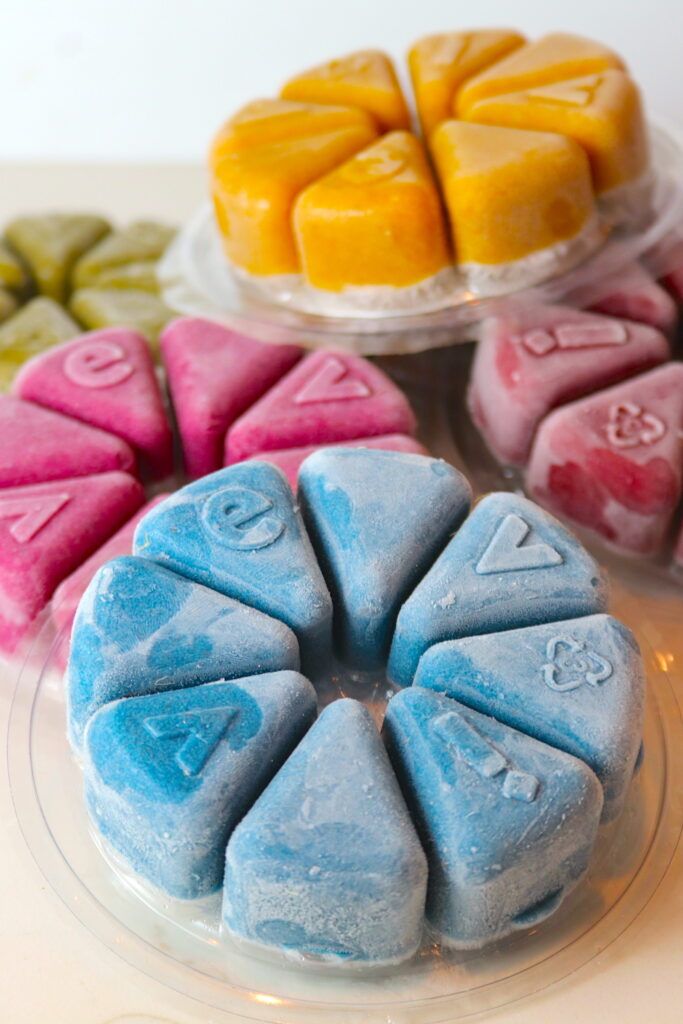 Evive's smoothies are BLENDER-FREE, NUTRITIOUS and they TASTE GREAT! In my eyes, they win big on nutrition and convenience. All you need to do is pop the cubes out into a container, add a liquid of your choice (water, oat milk, etc) and shake!
They are perfect for busy mornings when you are short on time. By the time you get to work, your smoothie is ready to drink and breakfast is sorted. They also make a perfect pre or post workout snack – just adjust the number of cubes you are using. Four cubes works for a snack, and eight cubes for full serving.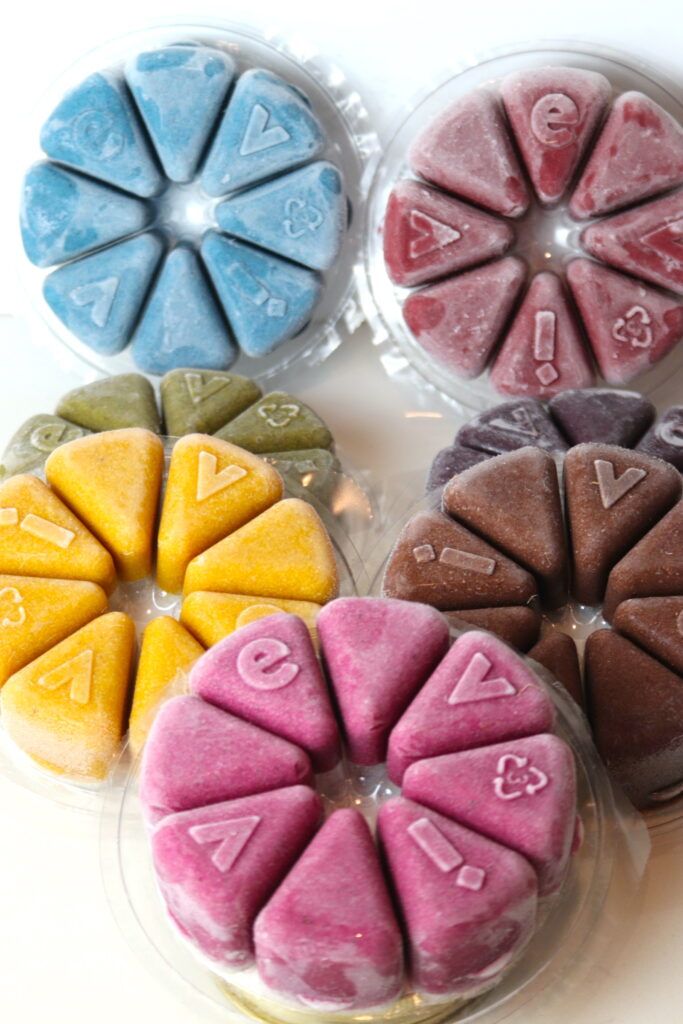 I know that prepared foods (and especially ones with high quality ingredients) tend to break the bank. I find Evive to be absolutely affordable especially when considering smoothies from my favourite health food cafes are $10+.
My favourite flavours so far are the Azteque (it's hard to believe there is broccoli in this chocolate smoothie!) and the Saphir (how can you resist that beautiful blue colour!). As I make my way through all of the Evive flavours I am so impressed with how they manage to pack vegetables into their smoothies. I have added kale and spinach to smoothies before but never have I experimented with veggies like broccoli or cauliflower. They also add soy protein, hemp protein and/or chia protein as well as a range of superfoods, depending on the smoothie flavour for a nice added boost.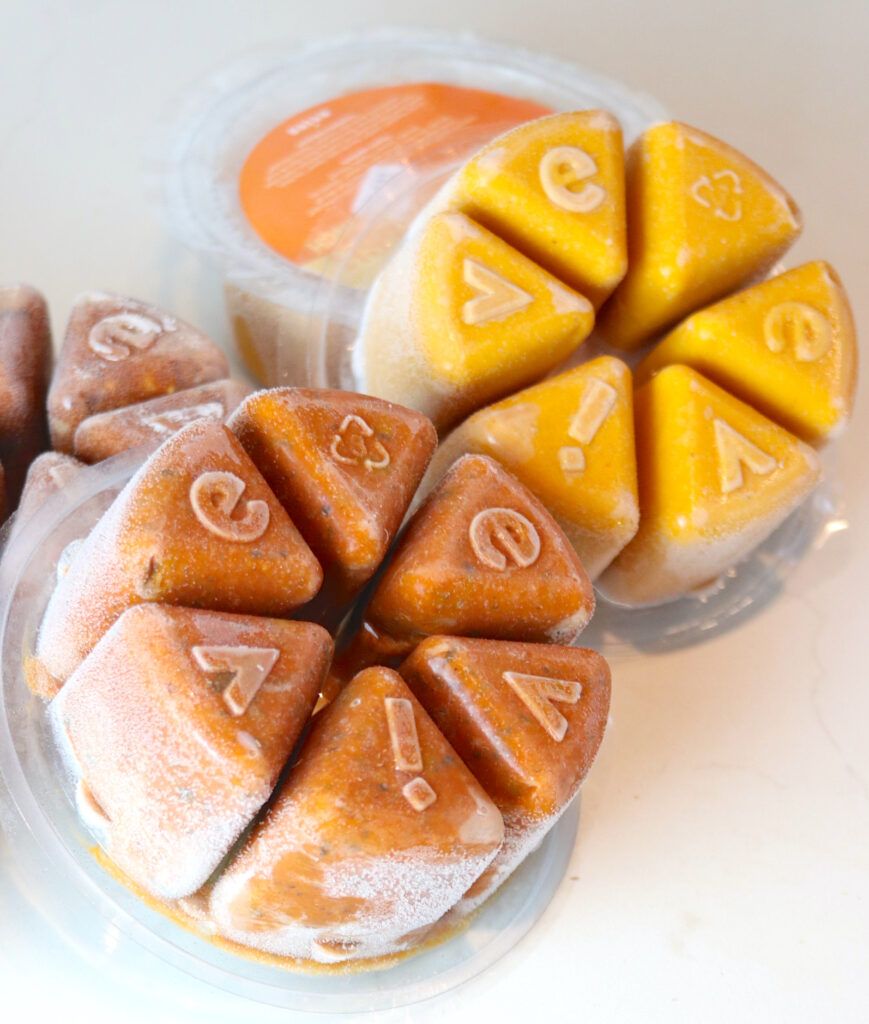 Soups & Bowls
Evive has delved into the savoury market, too, with new quick and healthy bowls and soups.
Bam Chili
black beans
quinoa
yellow corn
avocado
tomato puree
lime juice
Tom Thai
edamame beans
zucchini
lime juice
coconut cream
chili pepper
tomato paste
Mac Squash
butternut squash
cashew nuts
tomato paste
carrot
garlic
turmeric
You can enjoy each of these as a soup by adding water and heating the cubes in the microwave or on the stovetop. Or you can skip the water and serve over rice, pasta or quinoa for a full bowl meal. I was really pleasantly surprised with how flavourful these soups and bowls are! I think my favourite is the Tom Thai.
Overall, I love having these smoothies and soups/bowls as a quick food option. They work perfectly for when I am in a hurry, when I'm too hangry to spend a lot of time preparing food or for handy breakfasts and lunches at work!
You can find Evive products at your local grocery store in Canada and select stores in the US or try their amazing subscription service to get them delivered right to your door – yes, still frozen!
EVIVE has been kind enough to offer Koko's Kitchen readers $10 off their first purchase. Use code Koko10 when checking out at https://evivenutrition.ca/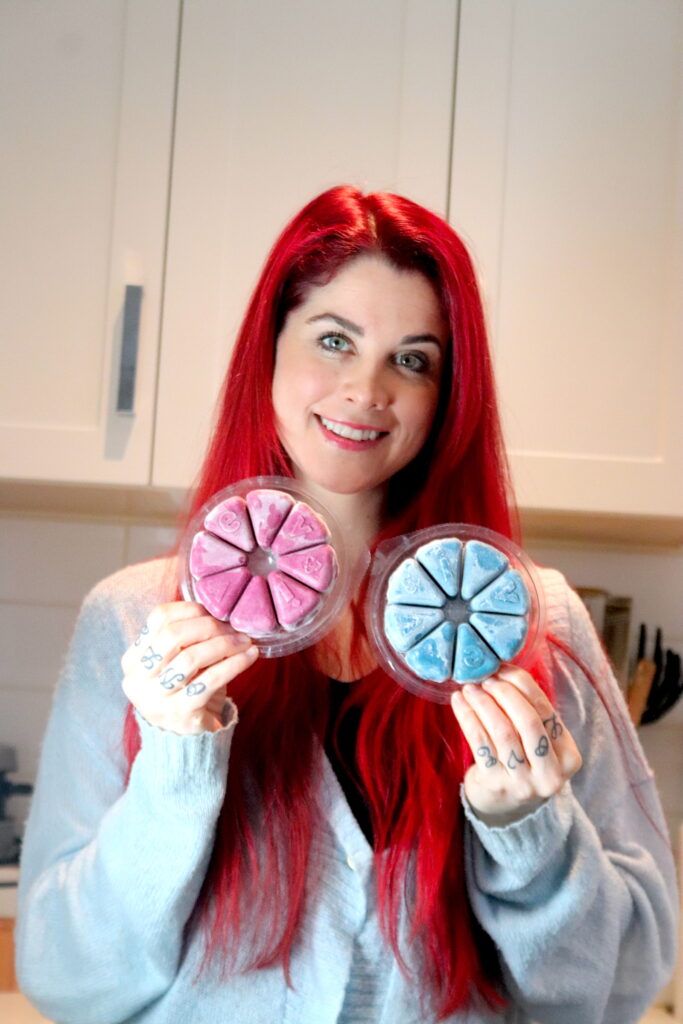 Yum