Othello Tunnels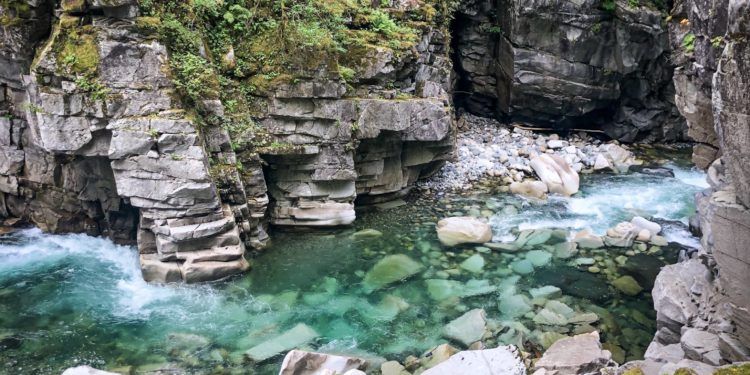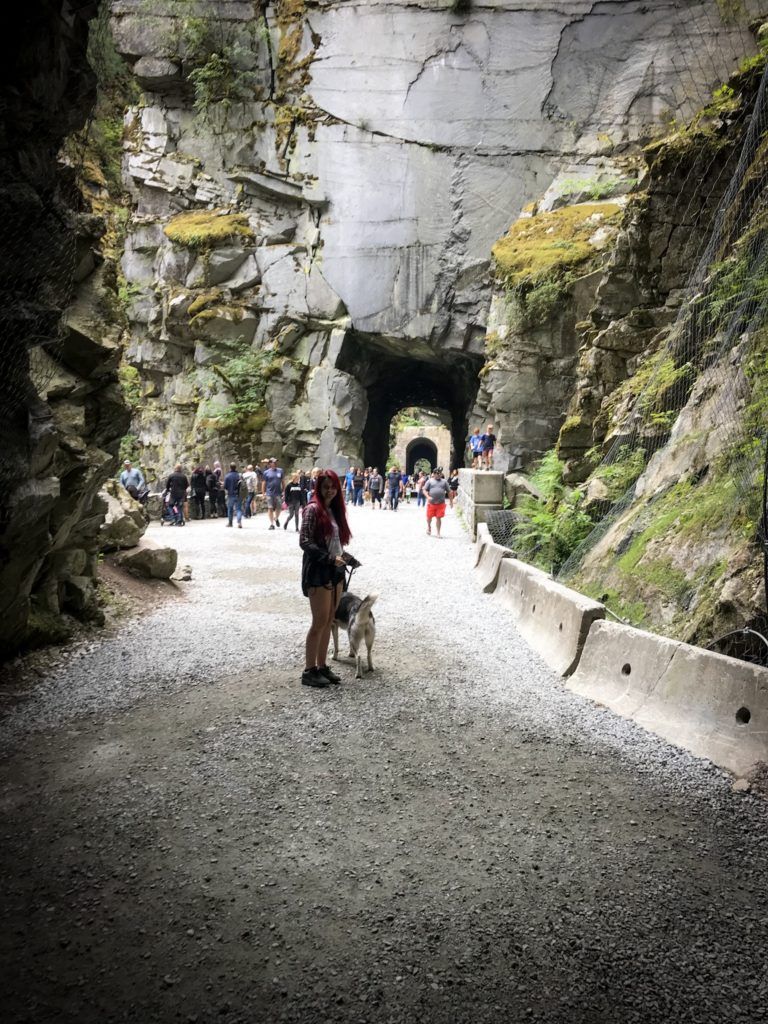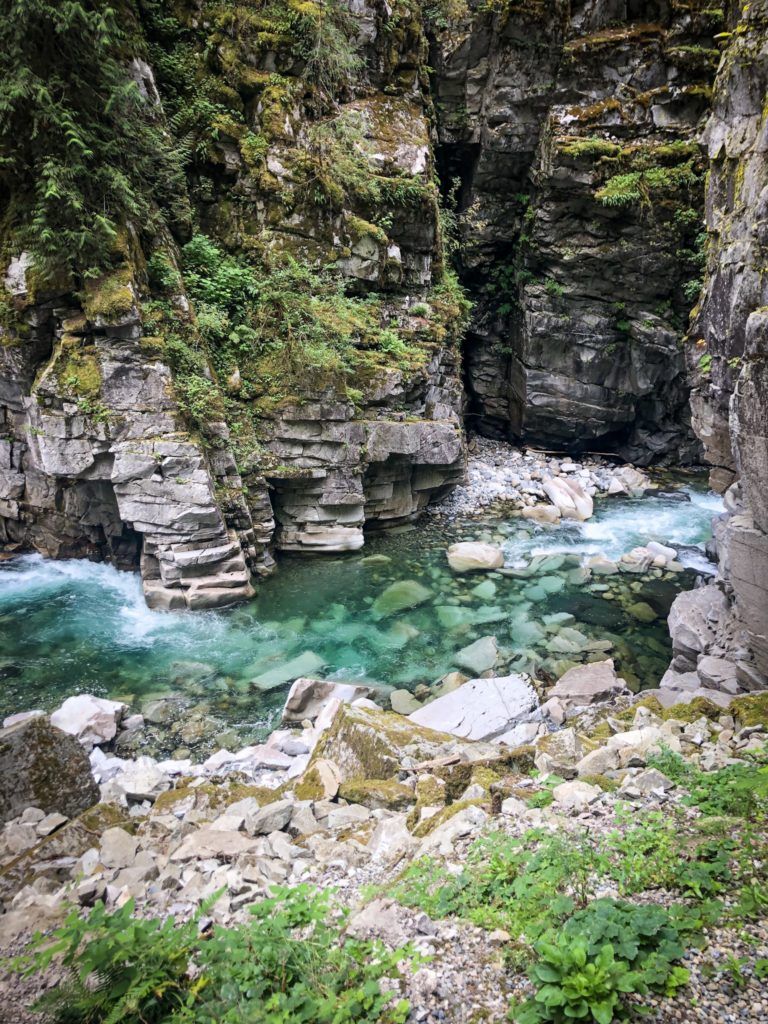 This summer has been incredibly busy and incredibly fun. I have been balancing work, finishing my Registered Holistic Nutritionist program and summer fun. I've been working hard during the week but trying to escape from the city at every opportunity I can! I think I have been home about three full weekends since mid-April. Madness!
I've gone to Whistler twice, Saskatchewan twice, multiple camping trips and I'm off to Salt Spring Island this coming weekend. It has been a whirlwind and I'm sure when Autumn comes I will catch up on some rest. For now, I'm going to soak up every minute of spontaneous summer fun that I can.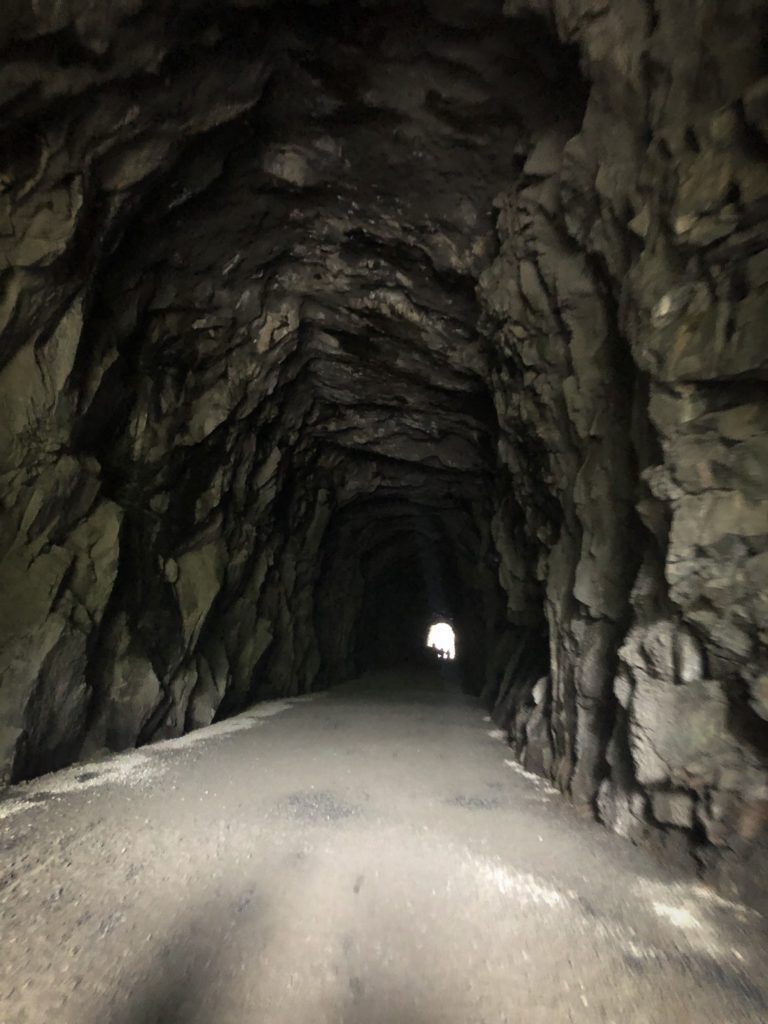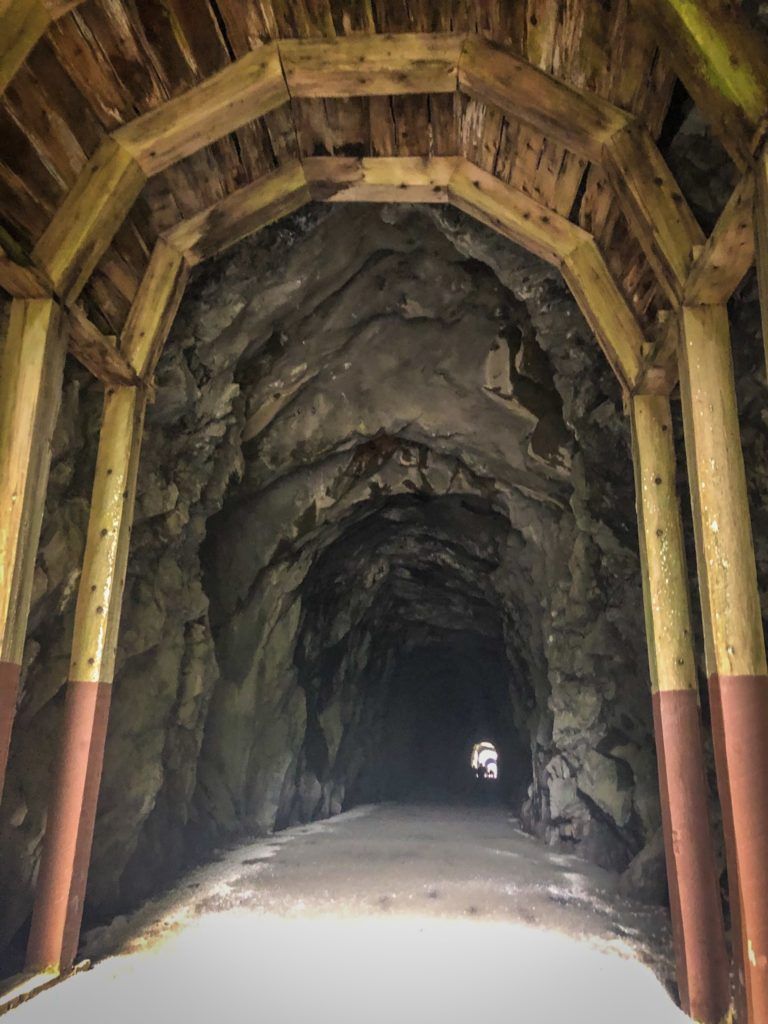 Last weekend Kyle, Flokie and I packed up our camping gear for a pretty roughly planned trip to Jones Lake. Traffic was not in our favour and all the camping spots were taken by the time we got there. We ended up camping at a couple of different campsites in Hope for the weekend. It was a lot of set-up and take-down but we made the best of it. The purpose of this trip was so that we could visit the Othello Tunnels. I had been hearing about these tunnels for ages and had to see them for myself!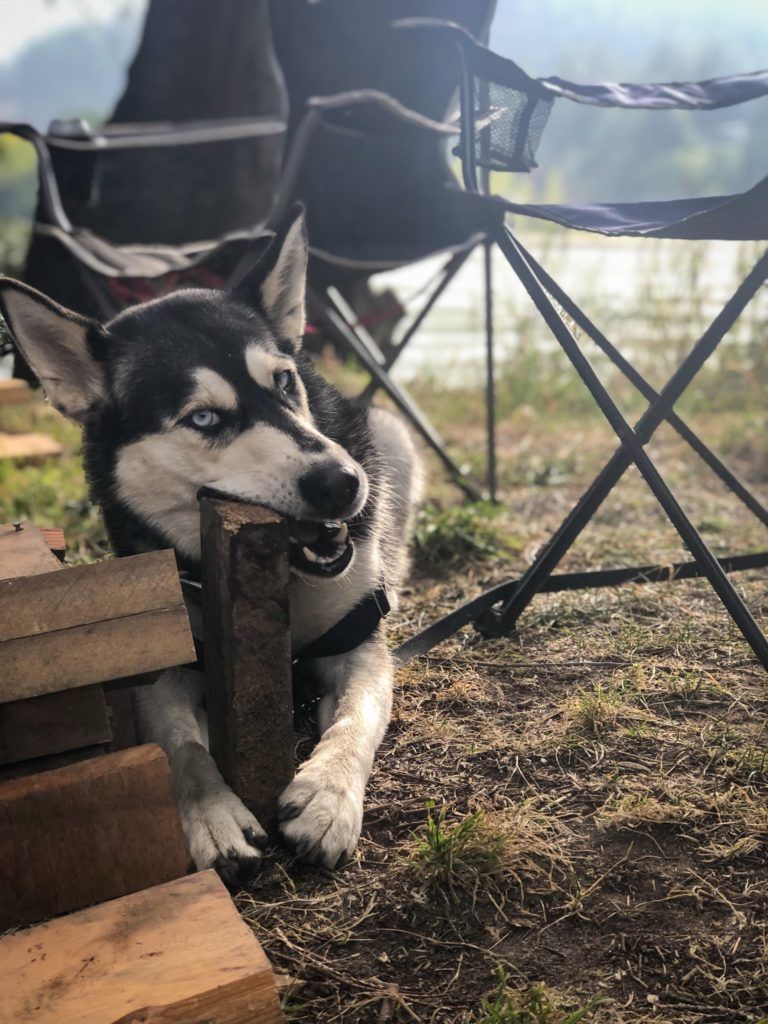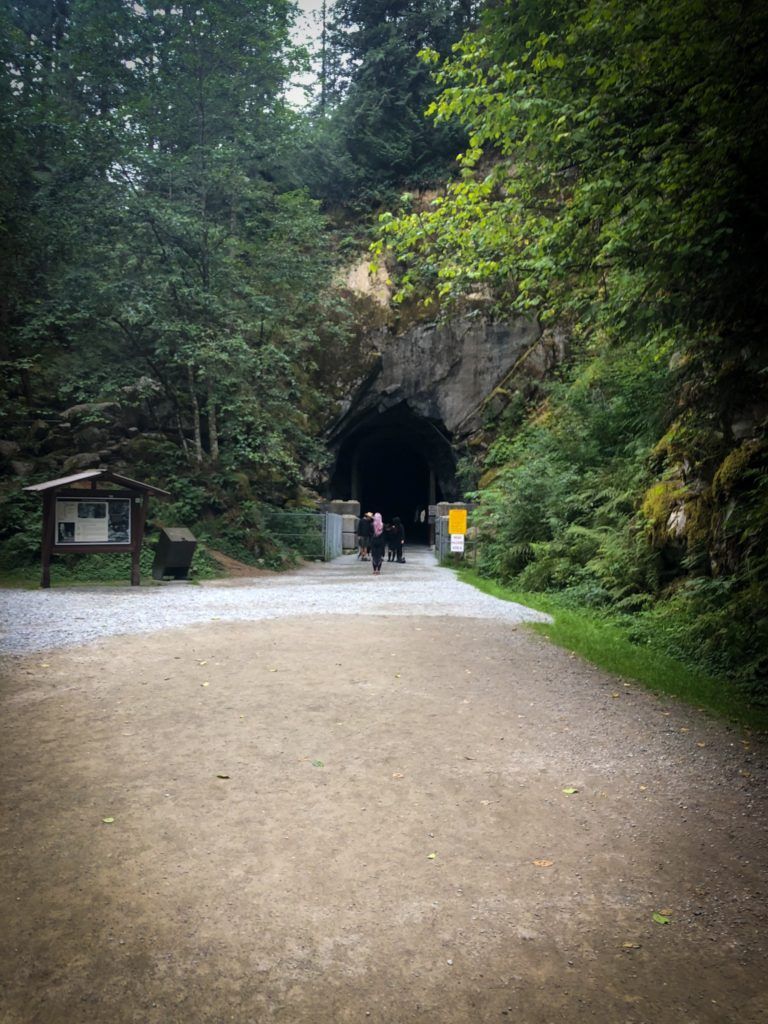 The Othello Tunnels are located in Hope, B.C., and are actually called the Othello-Quintette Tunnels and are a part of the historic Kettle Valley Railway. These tunnels were hand-made through a granite mountain pass in 1914. The railway was decommissioned in 1961.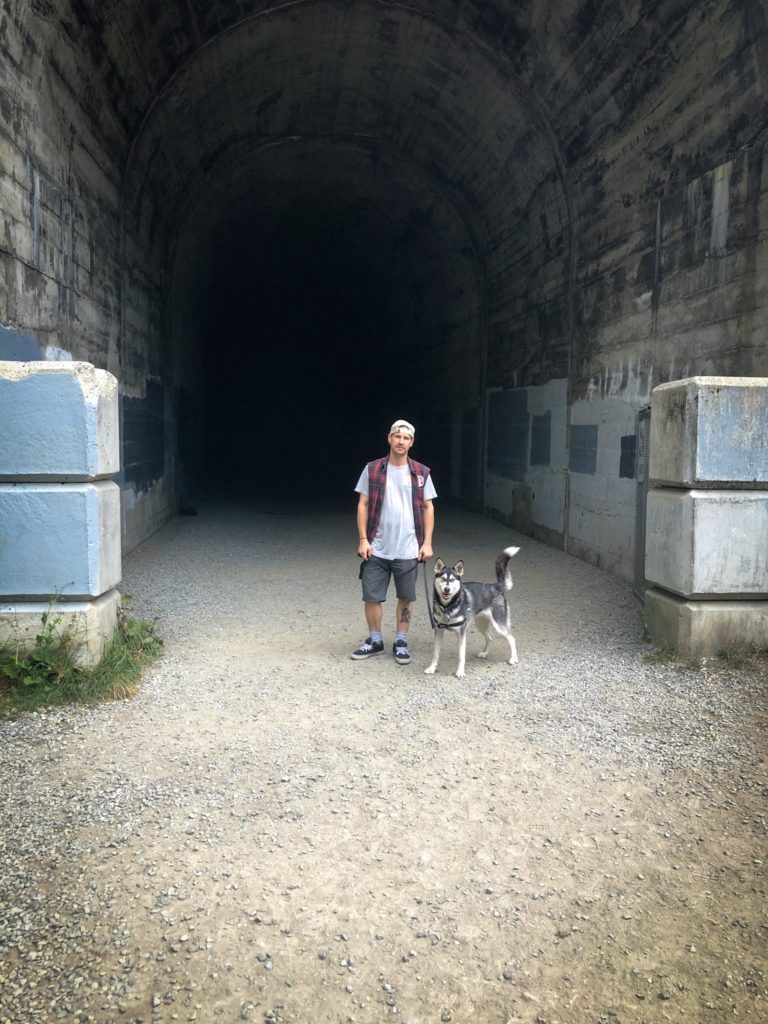 We did the short walk from the parking lot and through the tunnels and it was about 3 kilometres. The tunnels can be super dark and the ground uneven, so bring a flashlight if you're worried about it! The river alongside the tunnels is beautiful and it's a really cool experience to walk through these!
*Doggos are allowed on leash!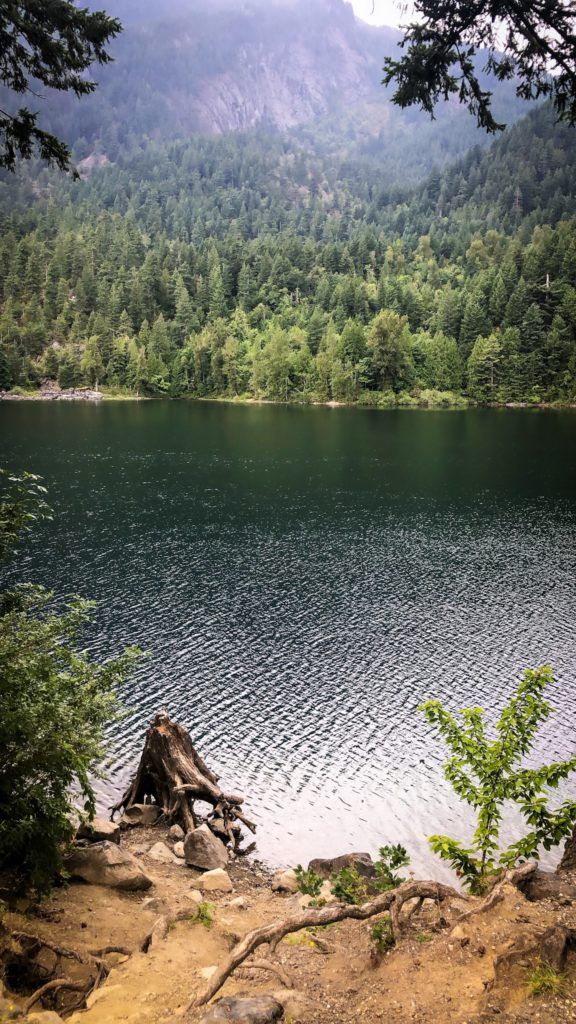 We also snuck in a quick swim in the most beautiful lake we found at a rest stop. "Lake of the Woods" was CRYSTAL clear and warm. There is nothing more refreshing than a spontaneous lake swim and we've made it a real part of our summer now. If we see a spot to swim or a sign for a lake, you can bet we will be turning in that direction – regardless of if it takes us off course. The path I'm on is whatever one I choose at this moment! Reminds me of my favourite quote – I'll walk where mine own nature would be leading. It vexes me to choose another guide.
Go with the floooooooooow!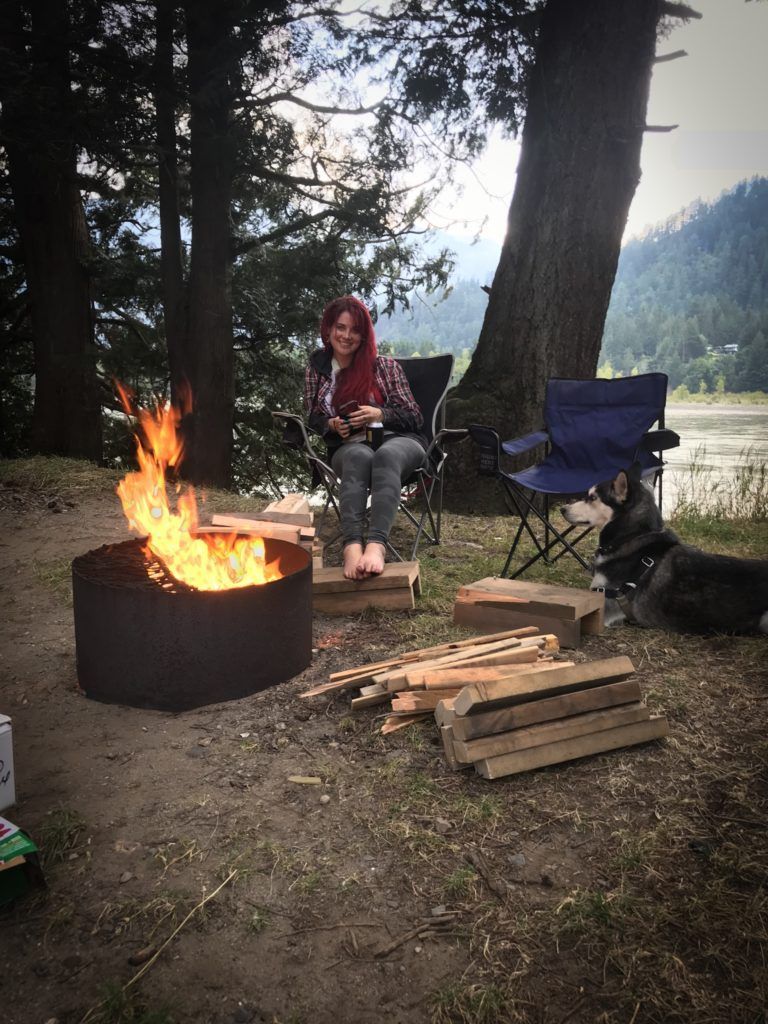 Location: Coquihalla Canyon Provincial Park, Hope, BC V0X 1L1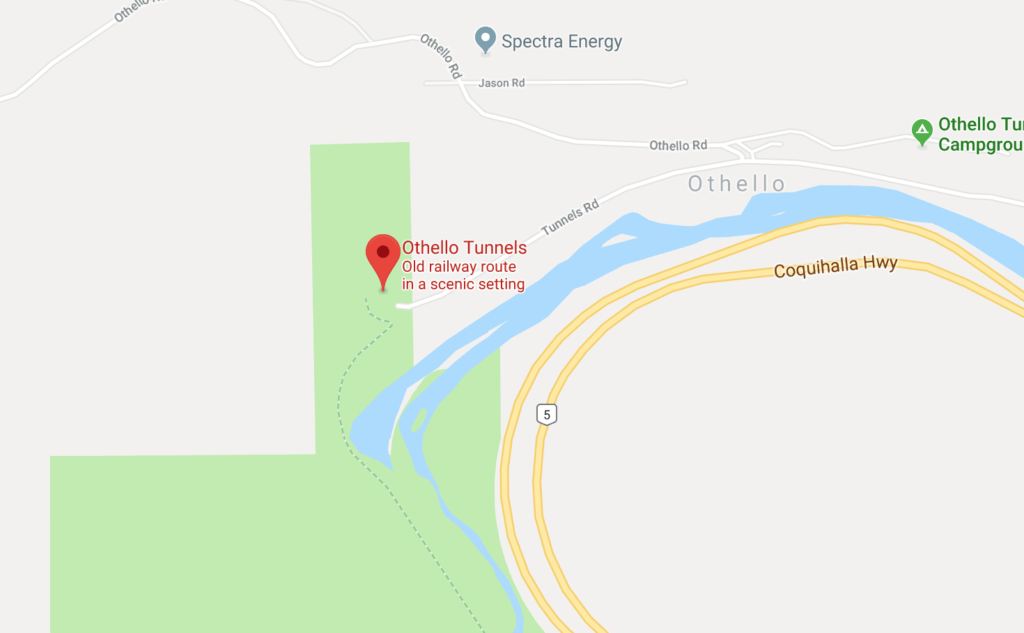 Yum