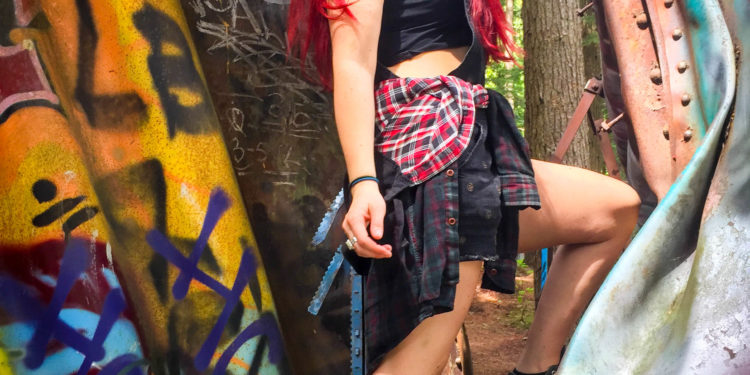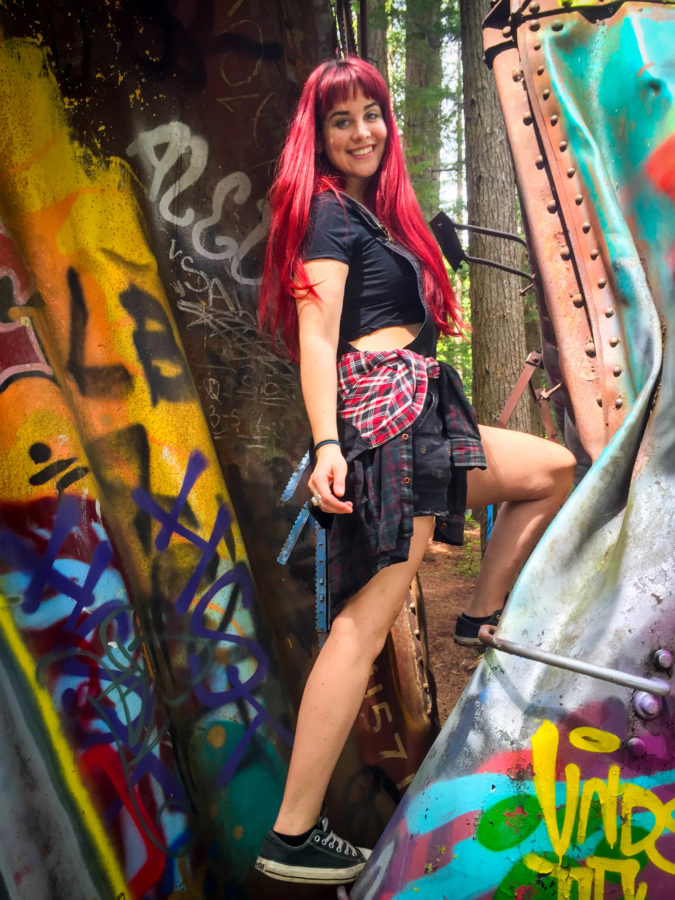 On a recent trip to Whistler, I was able to cross something off my list that I had been wanting to do for a couple years  – hike to the 'Whistler train wreck'. In years past it had been a bit of a secret and I'd tried to find it before but ended up in the completely wrong area. Now it's become quite well known and a real trail has been created leading to the wreck. There is also a brand spankin' new suspension bridge over the Cheakamus River right on the trail.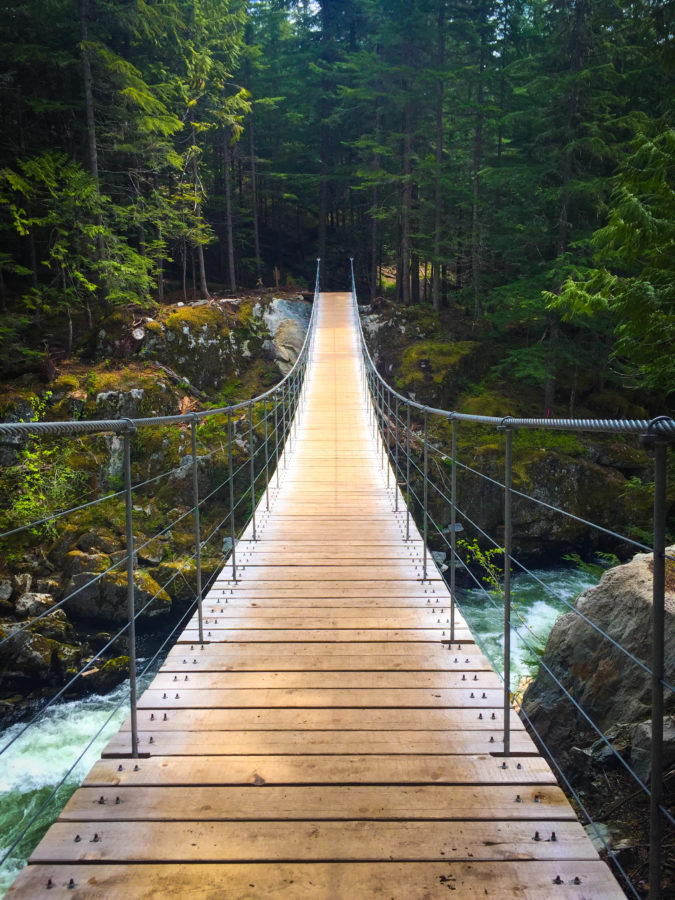 Now this train wreck supposedly happened some time in the 1950s and what it looks like now is a beautiful, chaotic mix of old and new. Rusty, bent-outta-shape train cars covered in colourful graffiti amongst old trees and wildlife. It's a pretty unique sight!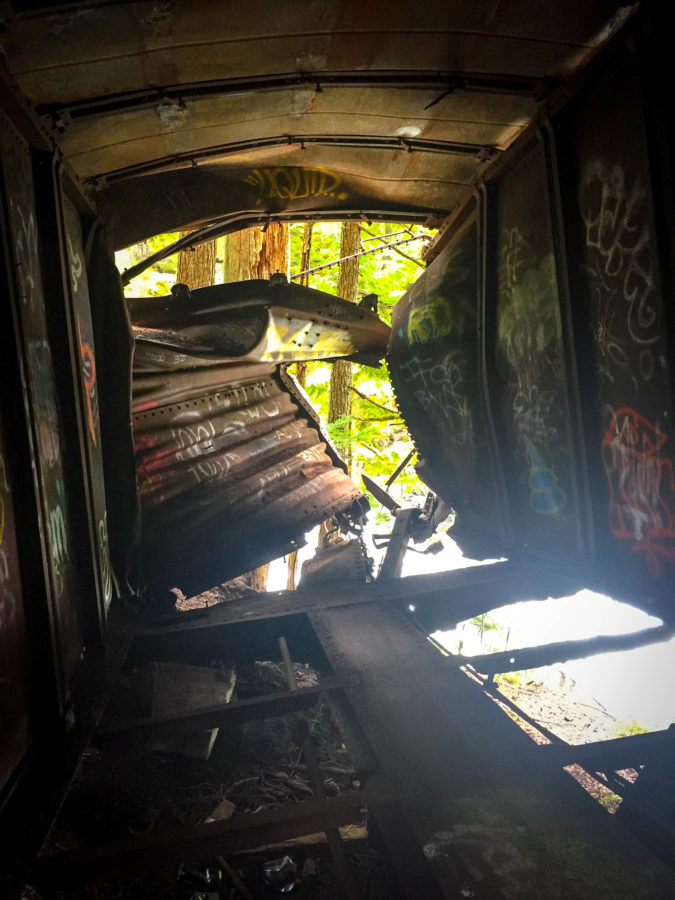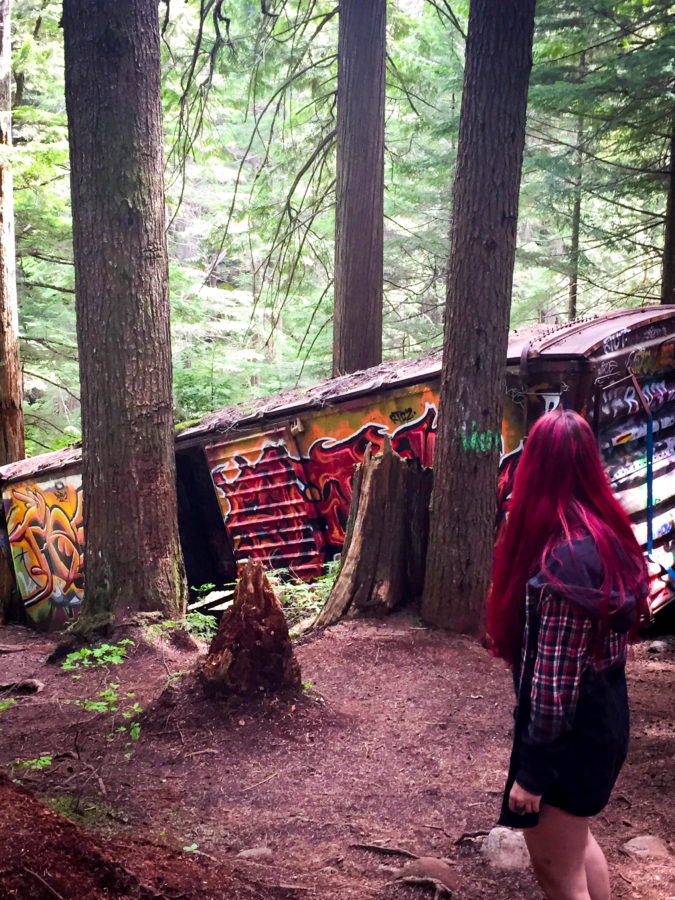 The hike is easy, kid-friendly and dog-friendly and only takes about 20 minutes each way.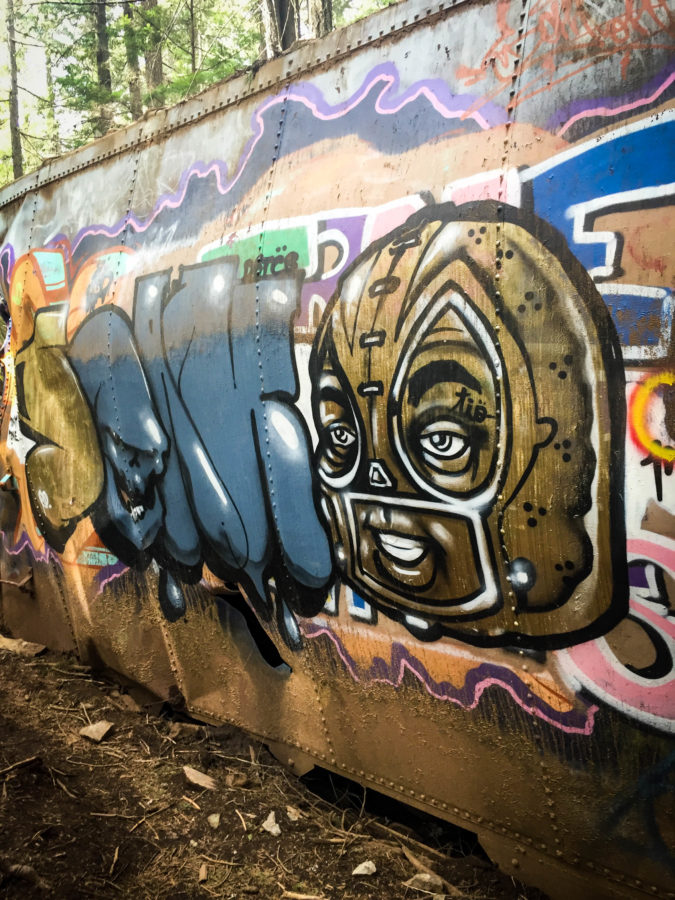 When you're done checkig out the trains, head to the Longhorn Saloon in Whistler Village and grab yourself a "bulldog". You won't regret it.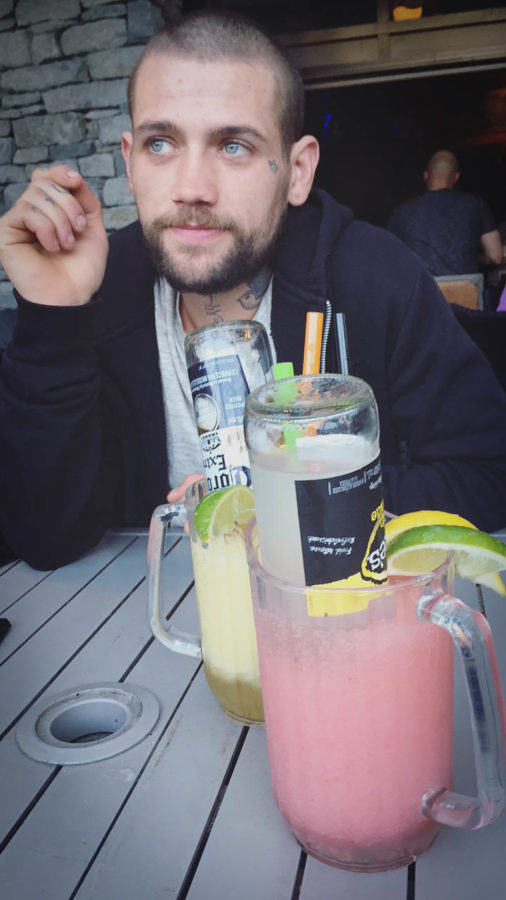 Follow me on Instagram for insta-stories behind the scenes! @kokobrill
How To Get To The Train Wreck
If you're heading north on the Sea-to-Sky Highway, turn right at the first set of traffic lights when you reach Whistler. On the left will be Function Junction and you should be turning right onto "Cheakamus Lake Road". Cross the small bridge and turn right onto Jane Lakes Road. Drive a few hundred metres until the road branches to the left. Take the left road and continue until you see some small signs for "Train Wreck Parking". The trail starts opposite the parking and is marked as the "Sea to Sky Trail".
Hello, Sovrn!
Yum