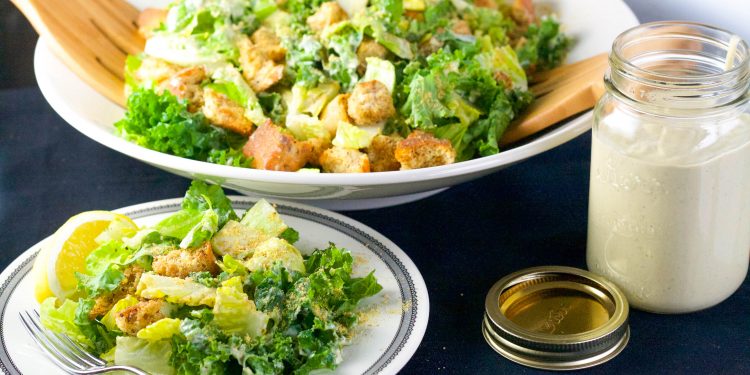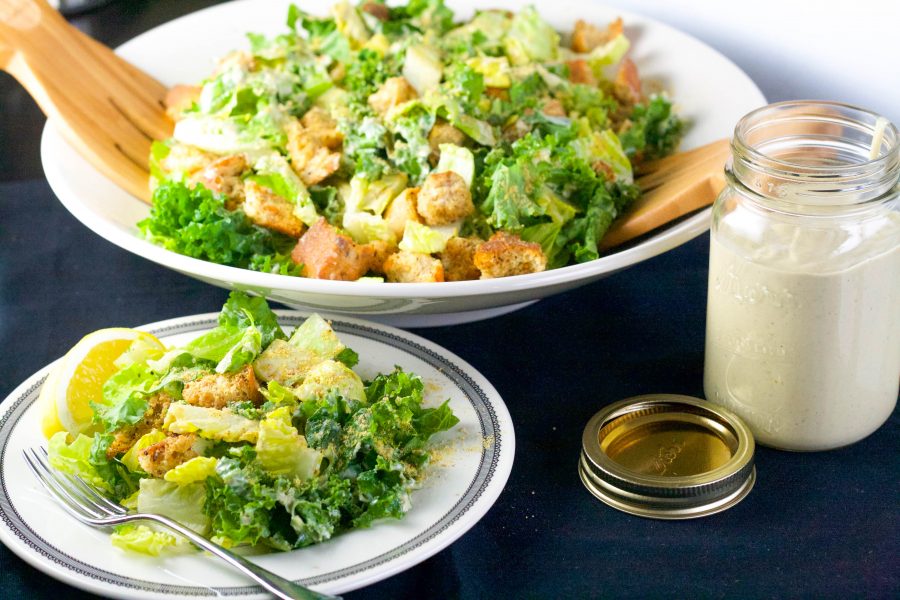 You guys, I love caesar salad and I have tried literally a billion plant-based caesar salad dressings in my life, both at home and in restaurants. There are so many different ways to make a vegan caesar salad dressing. I've had avocado-based dressings, hemp-based, cashew-based and oil-based. For years I have avoided tofu-based caesar salad dressings because honestly, I just didn't think it could taste as good as some of the other versions. Well, due to a major caesar salad craving the other day and a lack of cashews, I had to give the tofu-based dressing a try. It turned out to be amazing with perfectly a perfectly creamy and smooth texture and great garlicky flavour.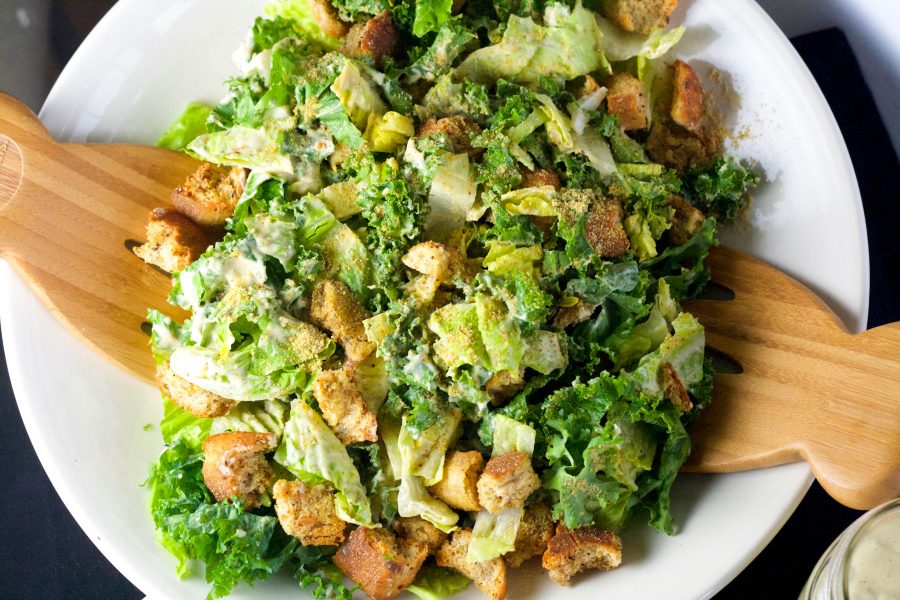 What is the best part about this caesar salad dressing? The roasted garlic of course! If you don't know how to roast garlic, I have an easy tutorial here.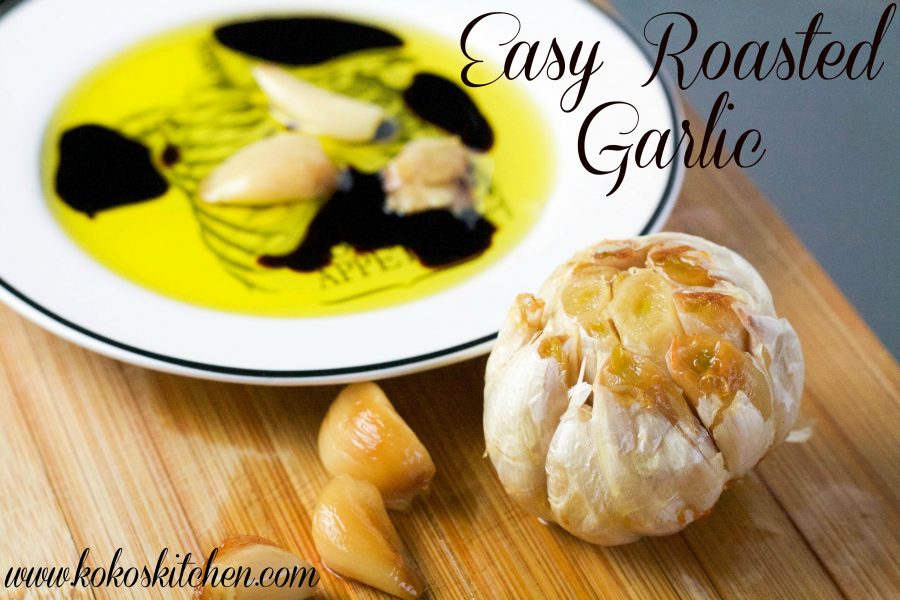 The other key to a perfect caesar salad is those homemade croutons. Take any crusty rolls or bread that you have lying around – if it's a little old, even better. Cut it up and toss it with olive oil and herbs and let them toast in the oven until crunchy. It couldn't be easier and it's so worth it.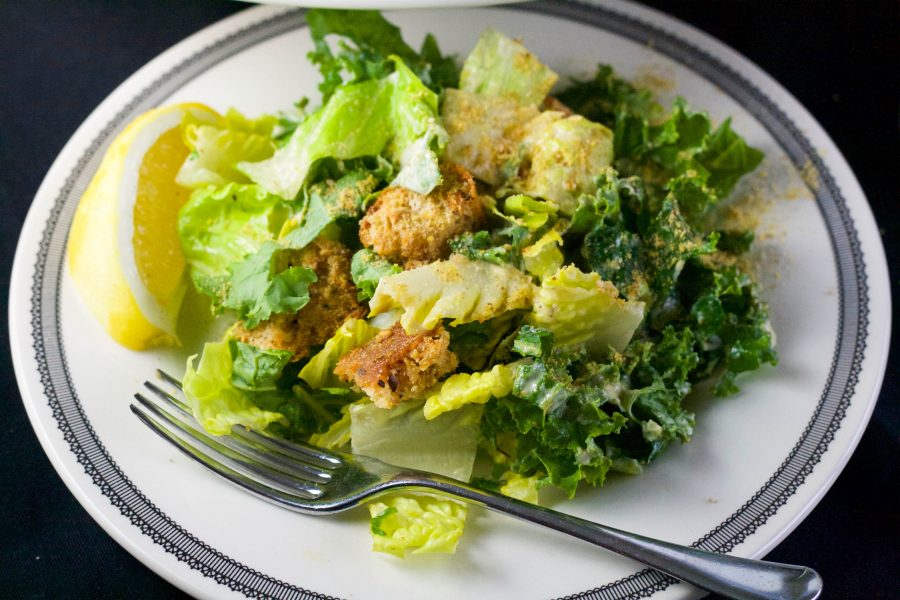 A nice vegan parmesan adds a great salty and cheezy taste to this caesar salad dressing. Use your favourite store-bought brand or try my quick vegan parmesan. Alternatively, you could probably substitute plain ol' nutritional yeast ("nooch").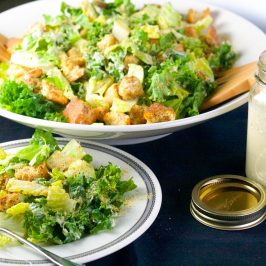 Vegan Caesar Salad
A recipe for vegan caesar salad and dressing using roasted garlic. Don't forget the homemade croutons!
Ingredients
Croutons
2

ciabatta buns

(or bread)

A

splash

of olive oil

1

tablespoon

focaccia herbs

(ie. dried rosemary, basil, oregano)

salt and pepper

to taste
Dressing
1/2

block

medium tofu

drained

1/2

cup

olive oil

zest of

1/2

lemon

2

tablespoons

lemon juice

1

tablespoon

dijon mustard

5

cloves

roasted garlic

1

clove

raw garlic

1

tablespoon

capers

1

teaspoon

caper brine

1/4

cup

vegan parmesan

1/2

teaspoon

salt

Lots

of freshly ground pepper, to taste

1-2

teaspoons

maple syrup
Salad
1

head

romaine, chopped

1

batch

croutons

1

batch

salad dressing

vegan parmesan, to garnish
Instructions
Croutons
Preheat oven to 400 degrees.

Cut buns or bread into small cubes and toss with a generous splash of olive oil and the focaccia herbs, mixing evenly.

Toast in the oven for 10-15 minutes, tossing once, until crunchy.
Dressing
Combine all ingredients in a high-speed blender and blend until smooth.
Salad
Toss dressing amount of your choice with romaine lettuce and croutons. Garnish with extra vegan parmesan. Enjoy!
Recipe Notes
*I like to throw in a couple handfuls of chopped curly kale along with the romaine for extra green goodness!
**I like this dressing even more when it's had a few hours (or overnight) in the fridge for the flavours to meld!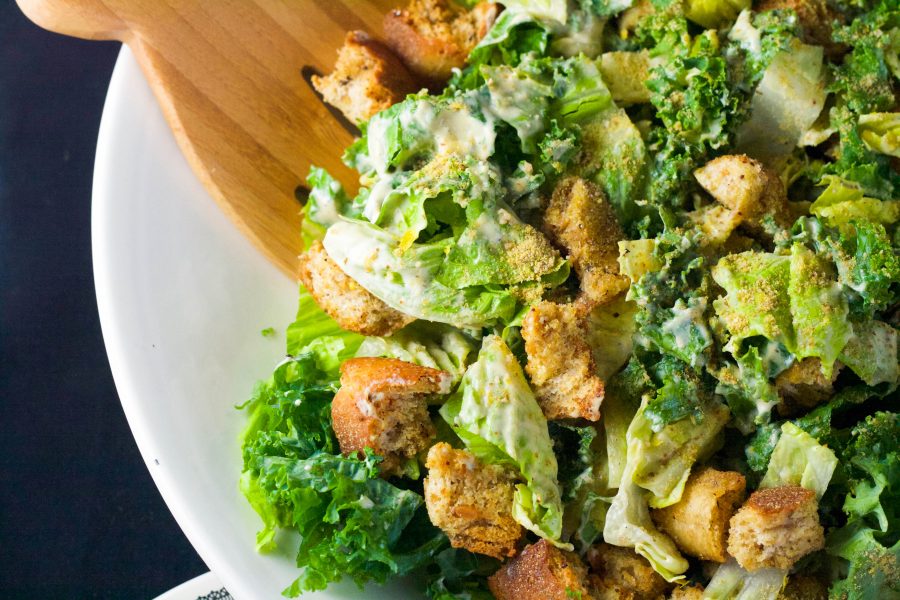 Yum