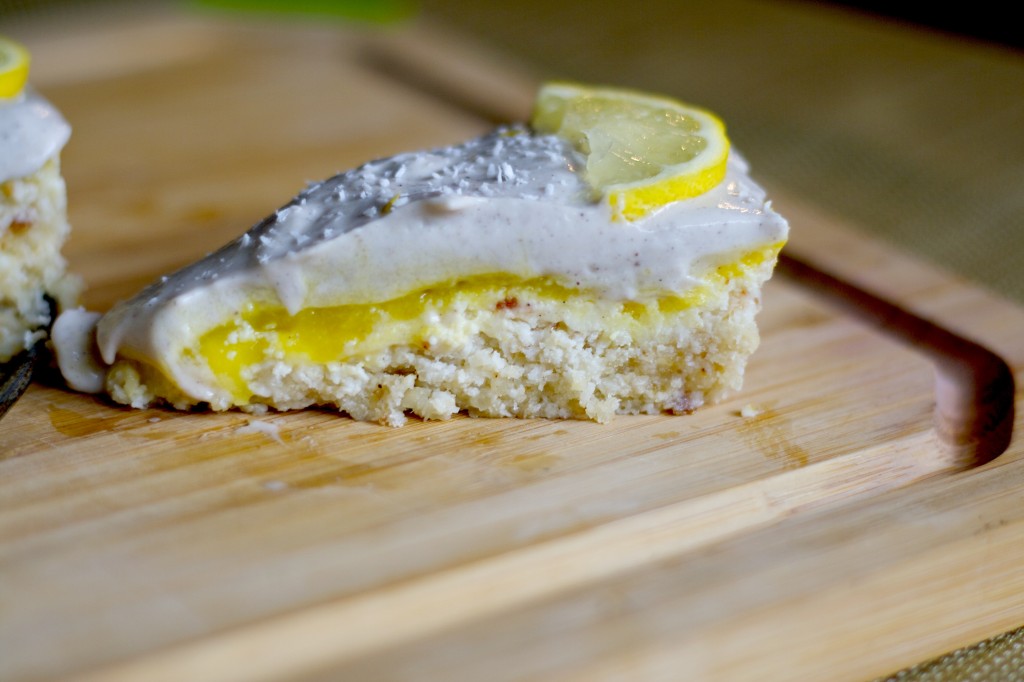 So you've prepared your Irish Moss Gel and what now?? Well…you could make this amazing raw vegan lemon meringue pie. Just sayin'.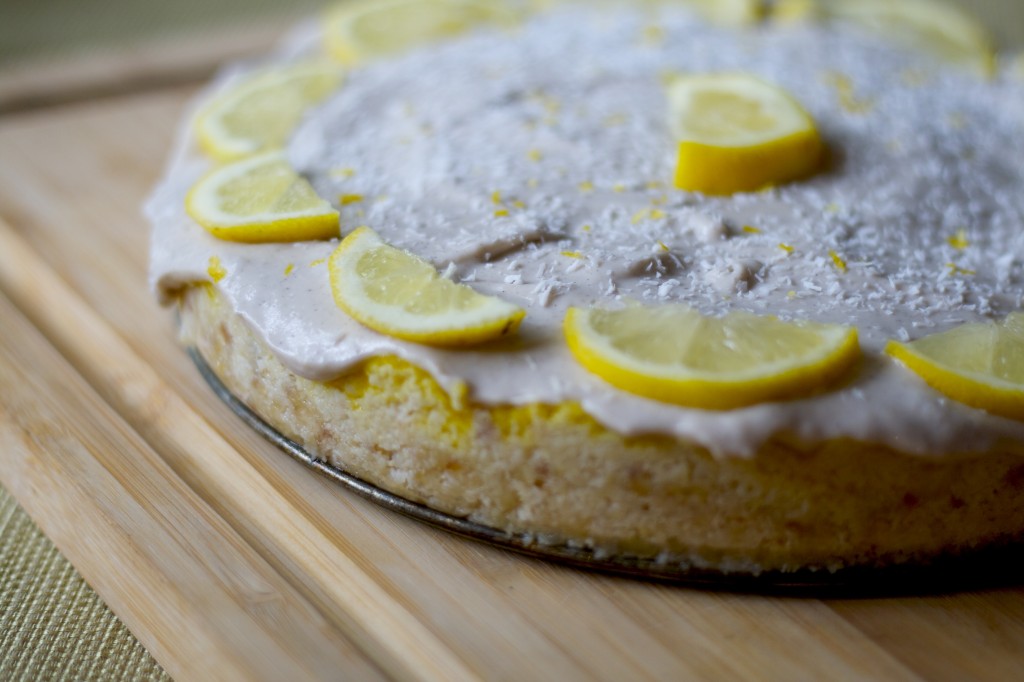 I love this pie so much! The coconut and lemon make such a lovely combination, and the macadamia crust is so suited to the cheery lemon flavour. Once you have your ingredients, it's very easy to throw together- hopefully you have a high powered blender, but if not, try a food processor. The nuts can get expensive, but I think this kind of pie is well suited for when you want to have a few people over for dinner and show off your raw food $killz- an occasion, or celebration of sorts.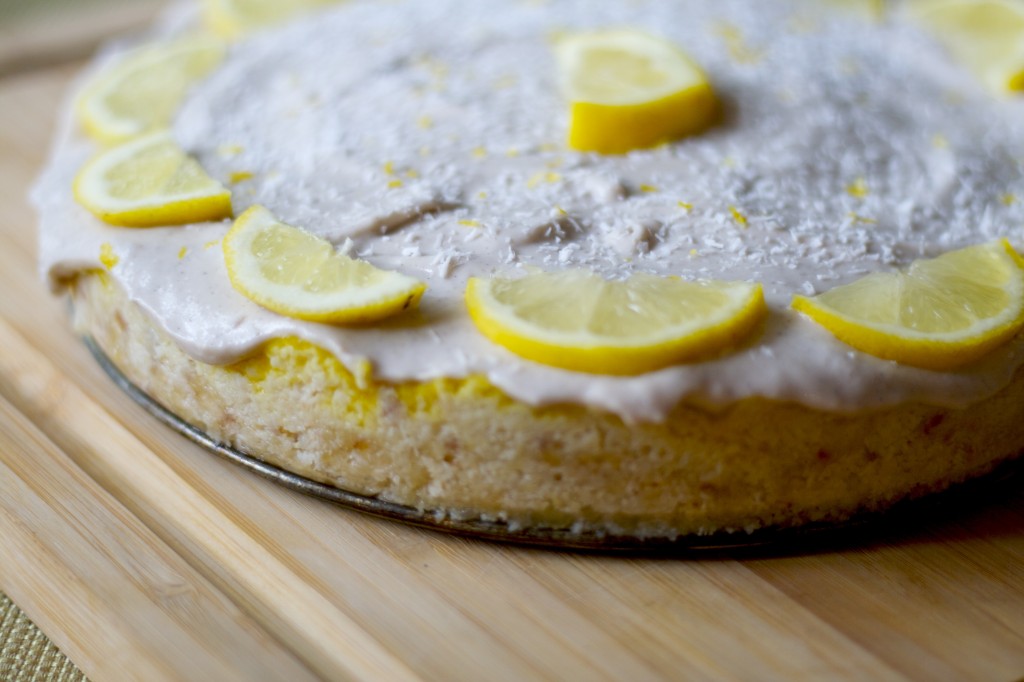 So the secret ingredient here is the Irish Moss Gel, and it helps this pie set up and resemble the texture of a real lemon meringue pie. It's quite amazing! Don't be shy with the Irish moss- the more you add, the more gelled and solid this pie will get. And don't worry about this pie tasting like seaweed- no one would ever guess this secret ingredient.
I like a thin layer of this tangy lemon filling and a thick layer of this light coconut 'meringue'. I feel so good eating this dessert, because Irish Moss and lemons are so health-promoting and detoxifying, there are healthy fats from the nuts, and it's sweetened only with dates and low-glycemic coconut syrup.
Also, as you can see I am extremely impatient and I skipped the step where you put the pie back in the fridge after you add the meringue layer, so it's not as stiff as it could be. Do I care? No. I was hungry and I wanted to dig in. You might do the same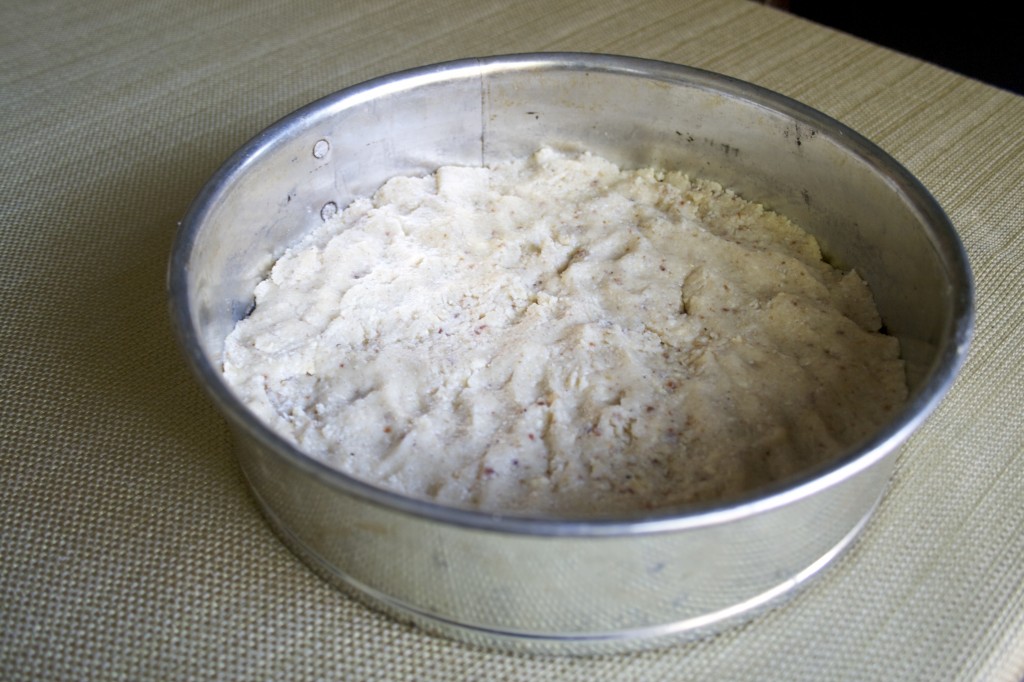 Lemon Filling All Set-Up
Raw Vegan Lemon Meringue Pie
A raw vegan version of the always popular lemon meringue pie. This makes one 9-inch springform pie.
Ingredients:
Instructions:
Crust:
Combine all ingredients in food processor and pulse until mixture is crumbly and starts to stick together. Do not over process, as too much oil will be released from the nuts and you will end up with a nut butter.
Press into a 9-inch spring form pan. Place in the freezer as you prepare the filling.
Filling:
Combine all ingredients in a high powered blender (ie. Vitamix) and blend thoroughly. Pour over crust and let set in the fridge up to a few hours. The mixture will be a solid gel when set.
Meringue:
Combine all ingredients in a high powered blender (ie. Vitamix) and blend thoroughly. Pour into a container and let set in the fridge up to several hours.
Assembly: Top the filling with the meringue and place in the fridge again until firm. Remove from spring form pan, top with lemon slices and shredded coconut. Enjoy!