Veggie & Cheese Panini – Drop Dead Recipes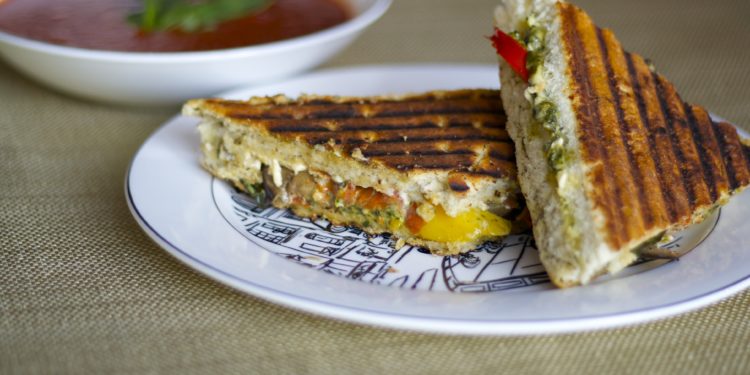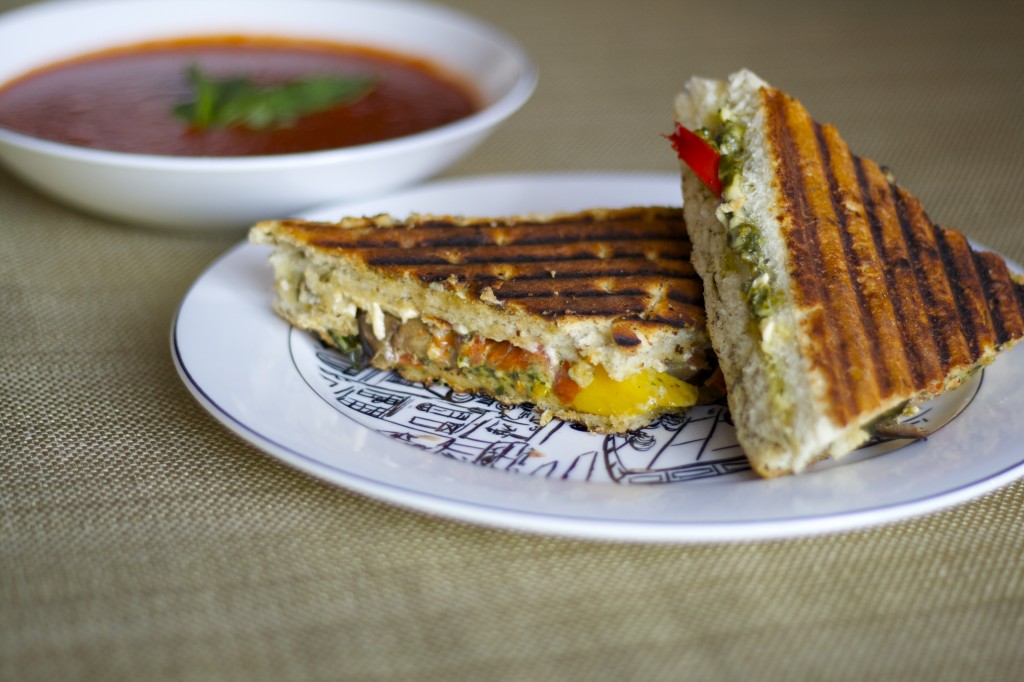 My latest recipe for Drop Dead Clothing are these insanely awesome veggie & cheese paninis. We're talkin' soft herbed foccacia bread stuffed with pesto, cheese, and grilled vegetables and absolutely bursting with flavour! All you vegans out there, good news- these can be vegan, too! I made them with a vegan pesto and daiya mozzarella and I don't think anyone would ever know the difference. I also have provided some ideas for non-vegan versions, too.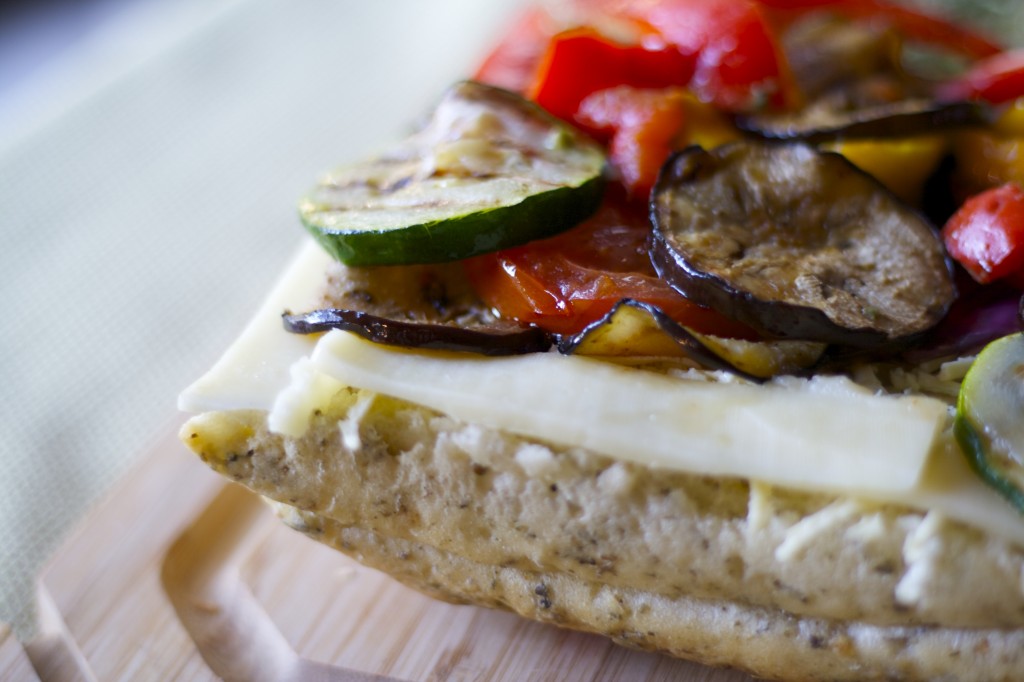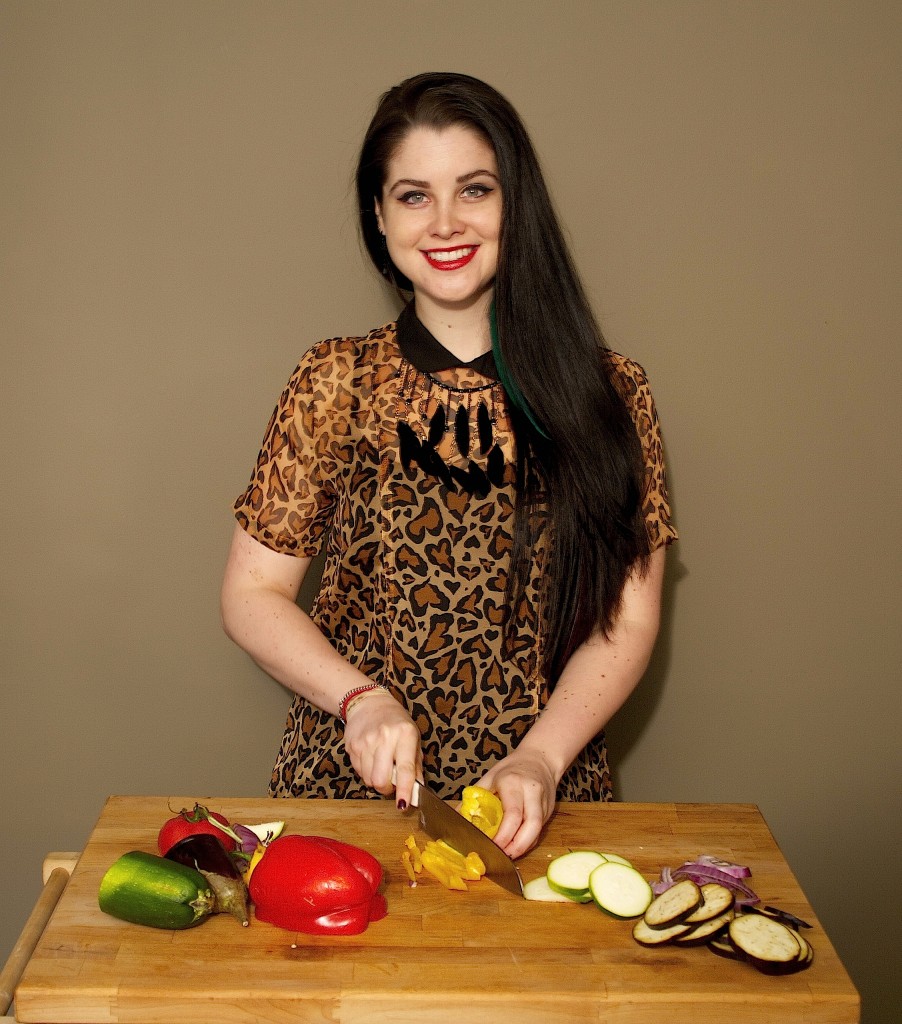 These paninis are off the hook- just sayin'. Imagine grilled vegetables combined with flavourful pesto and warm, gooey cheese on pillowy soft focaccia bread. Drooling yet?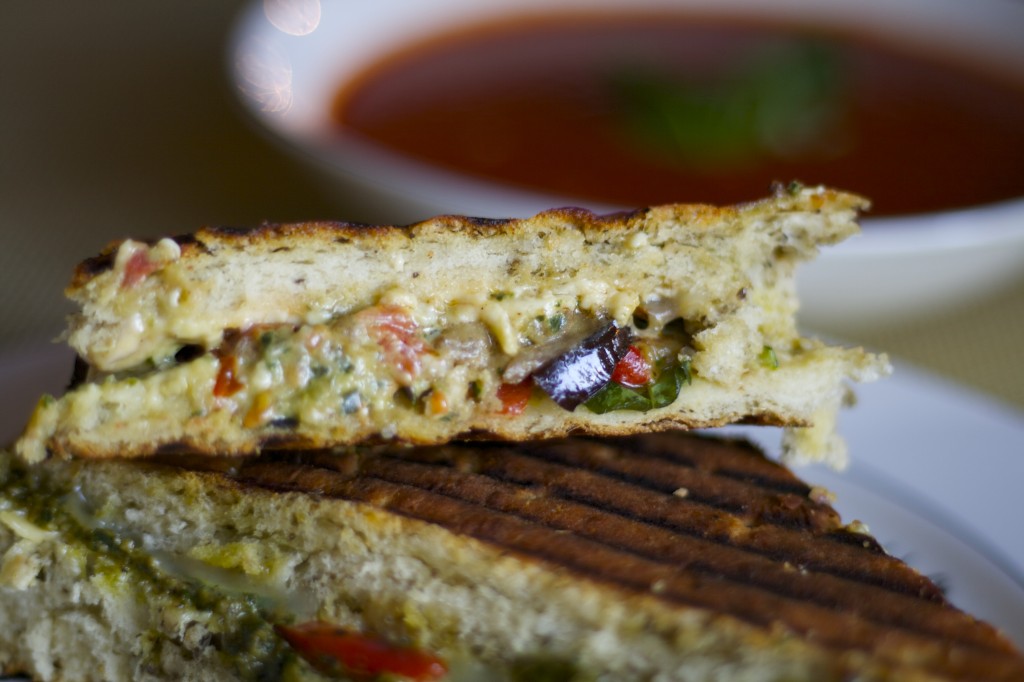 Best of all, you don't have to use actual cheese if you don't want to. Vegan cheese has come a long way in the past couple years. This stuff used to taste pretty terrible no matter how much you tried to like it. I've actually avoided it for quite a while now, but lately I've found a couple brands that really know what they're doing. For example, I've made these with Daiya mozzarella cheese, so if you can find Daiya brand I would give it a go. It melts just like real cheese and actually tastes great! It also happens to be soy-free which I think is a big plus, too.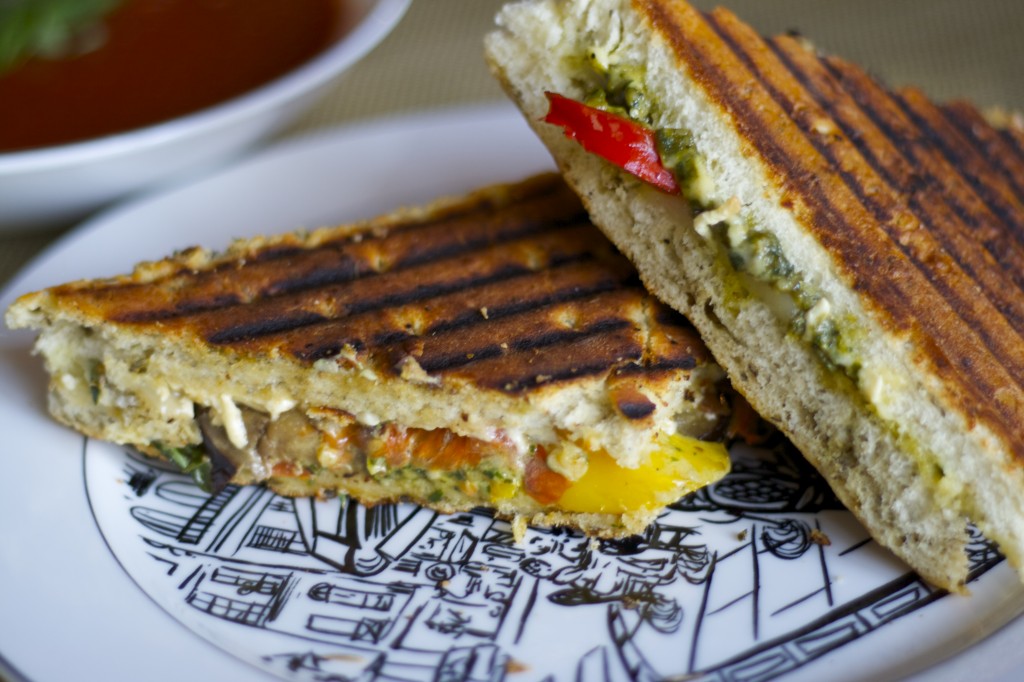 The pesto I used is also vegan. You can use the same pesto recipe you used for your Drop Dead Pizza Recipe, or else this Creamy Hemp Seed Pesto from Koko's Kitchen.
If you're not vegan, but you still want to enjoy this great panini without hassle, I'd recommend using a mixture of goat cheese and mozzarella, they pair really well with the flavours in this sandwich. Or, broaden your horizons and try vegan cheese!
If you are thinking you need a panini press to make this, think again! Get creative in the kitchen. I made a ghetto panini press by putting the panini in a grill pan and then squishing it with a super heavy cast iron pan. Just pile heavy things on top of the sandwich until it's nice and squished. If you don't have a grill pan to make the nice grill lines, who cares!? Just use a regular frying pan- it will taste the same, I swear.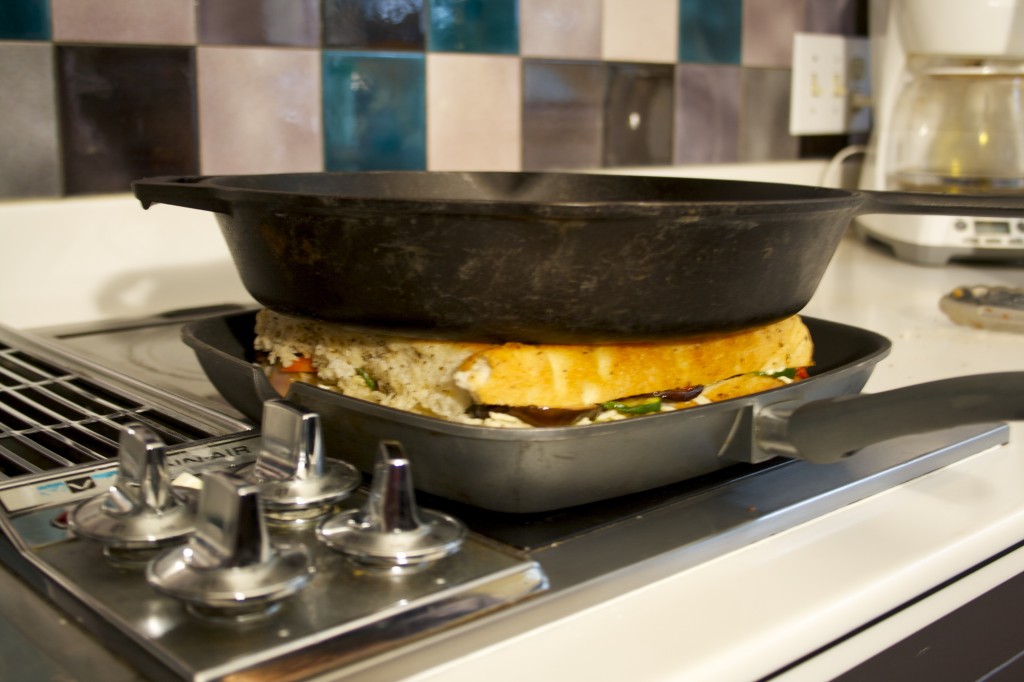 The amounts in the recipe aren't exact because you may not use an entire eggplant or entire zucchini. Depending on how big your loaf of focaccia is, just eyeball the amount of vegetables you will need to cover it. For example, I probably used ¼ of an eggplant and ¼ of a zucchini, 1 whole tomato, a big scoop of pesto, and so on.
Veggie and Cheese Paninis
1 loaf focaccia bread
pesto
mayonnaise (I used Vegenaise vegan mayo)
fresh basil
salt and pepper
1 eggplant, sliced thinly
1 zucchini, sliced thinly
1 red bell pepper, sliced thinly
1 yellow bell pepper, sliced thinly
1 tomato, sliced
1 red onion, sliced thinly
Cheese (either vegan mozzarella, or a blend of goat cheese and mozzarella)
Extra virgin olive oil
Slice your vegetables and heat a grill pan over medium heat. Add about a tablespoon of olive oil. Grill your veggies until tender (a few minutes on each side) and season liberally with sea salt and fresh ground pepper.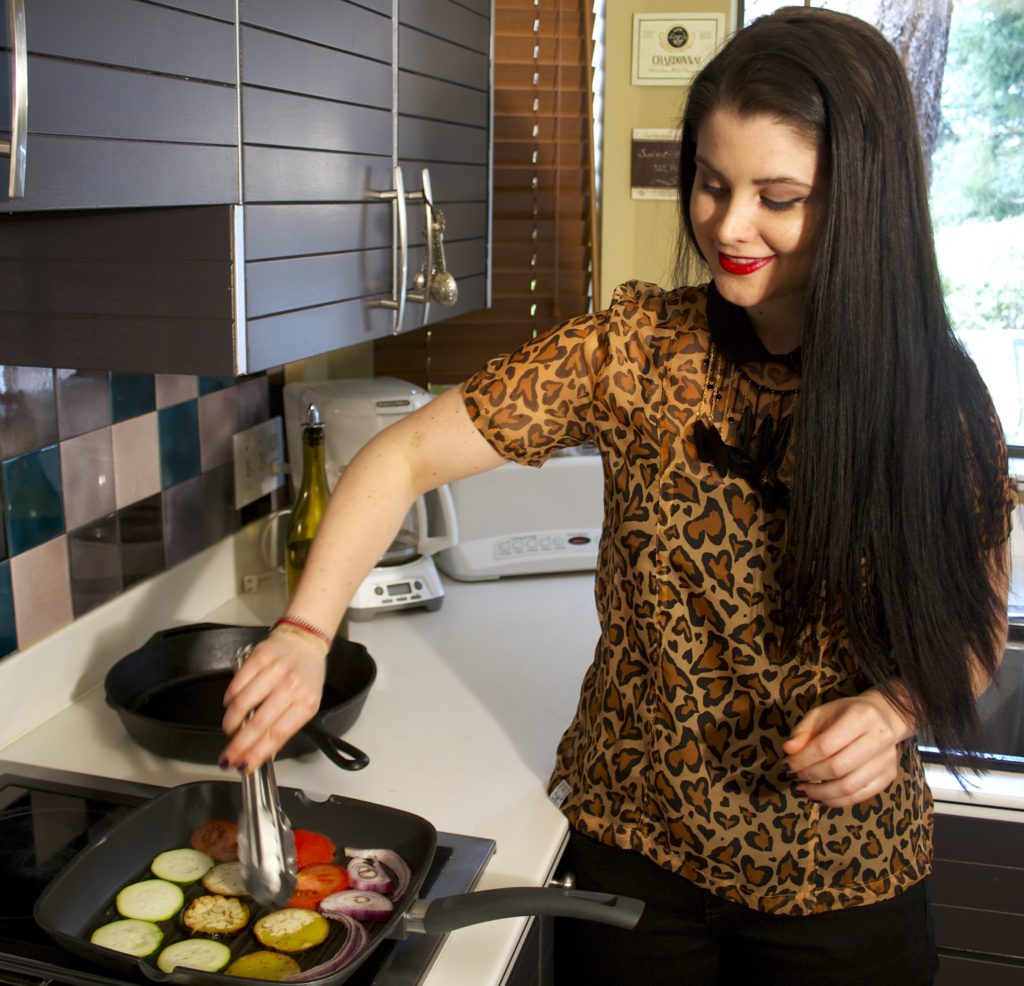 Slice your loaf of focaccia bread in half, and spread an even layer of mayonnaise on one side. On the other, spread a thick layer of pesto and top with chopped fresh basil. Top with cheese and all of your awesome grilled veggies.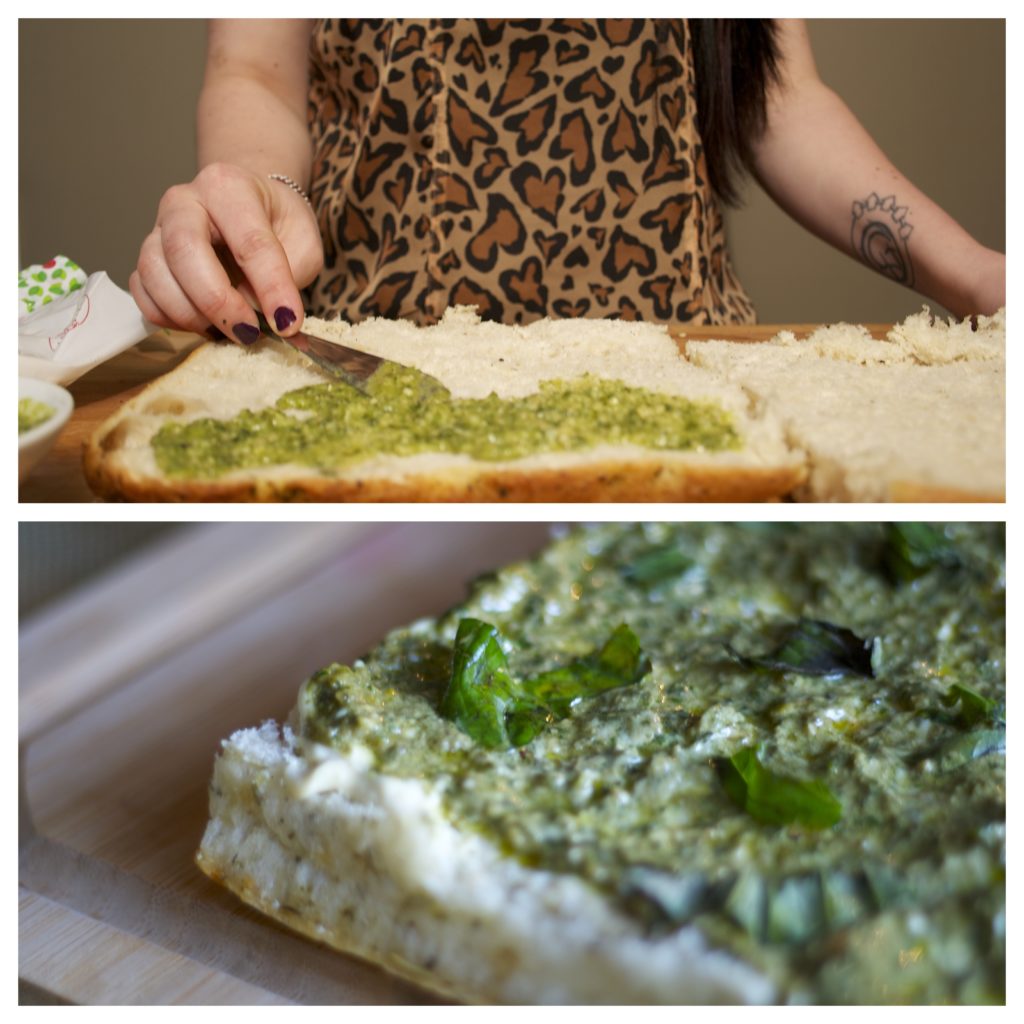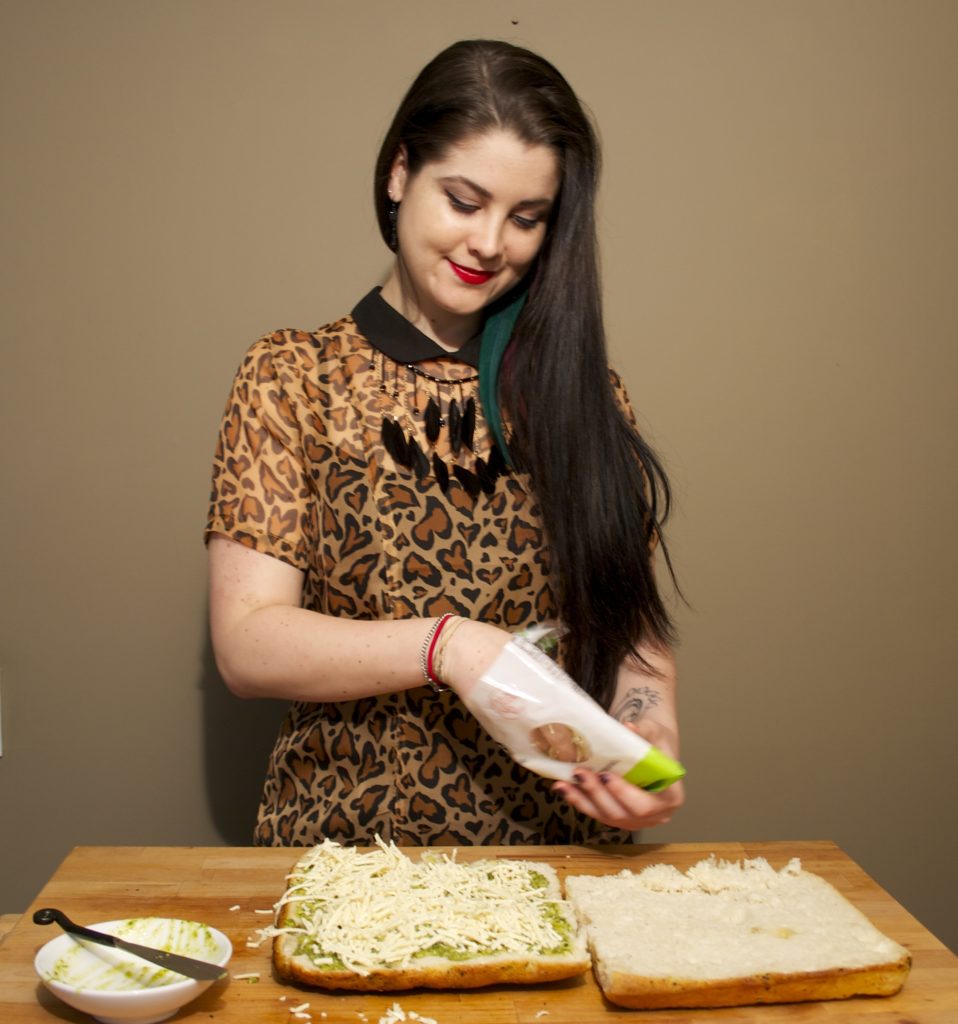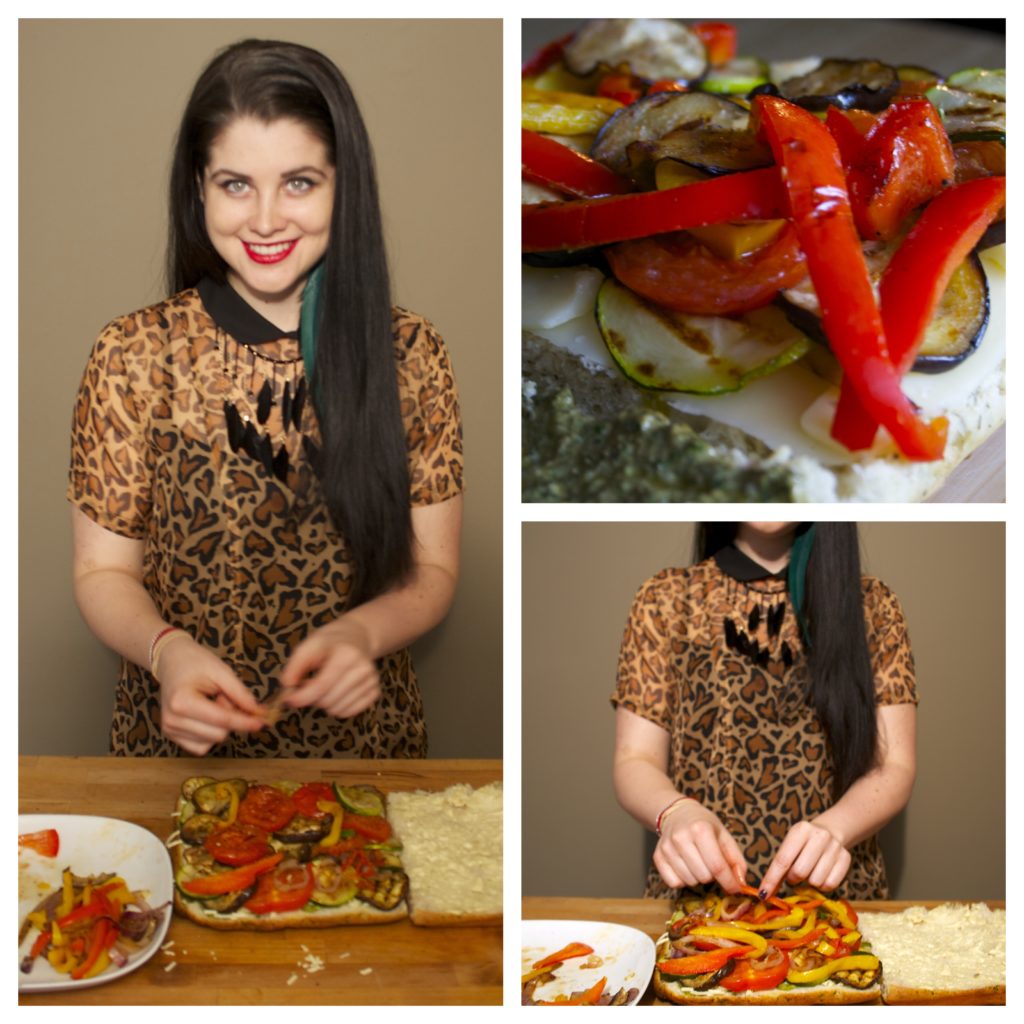 Close up your sandwich and put it in the same grill pan you used for your veggies, over medium-low heat. Alternatively, put it in a panini press. Squish it with a heavy object and cook about 3-4 minutes per side, or until cheese is melted. Slice into triangles and enjoy by itself, or with a nice, hot bowl of tomato soup.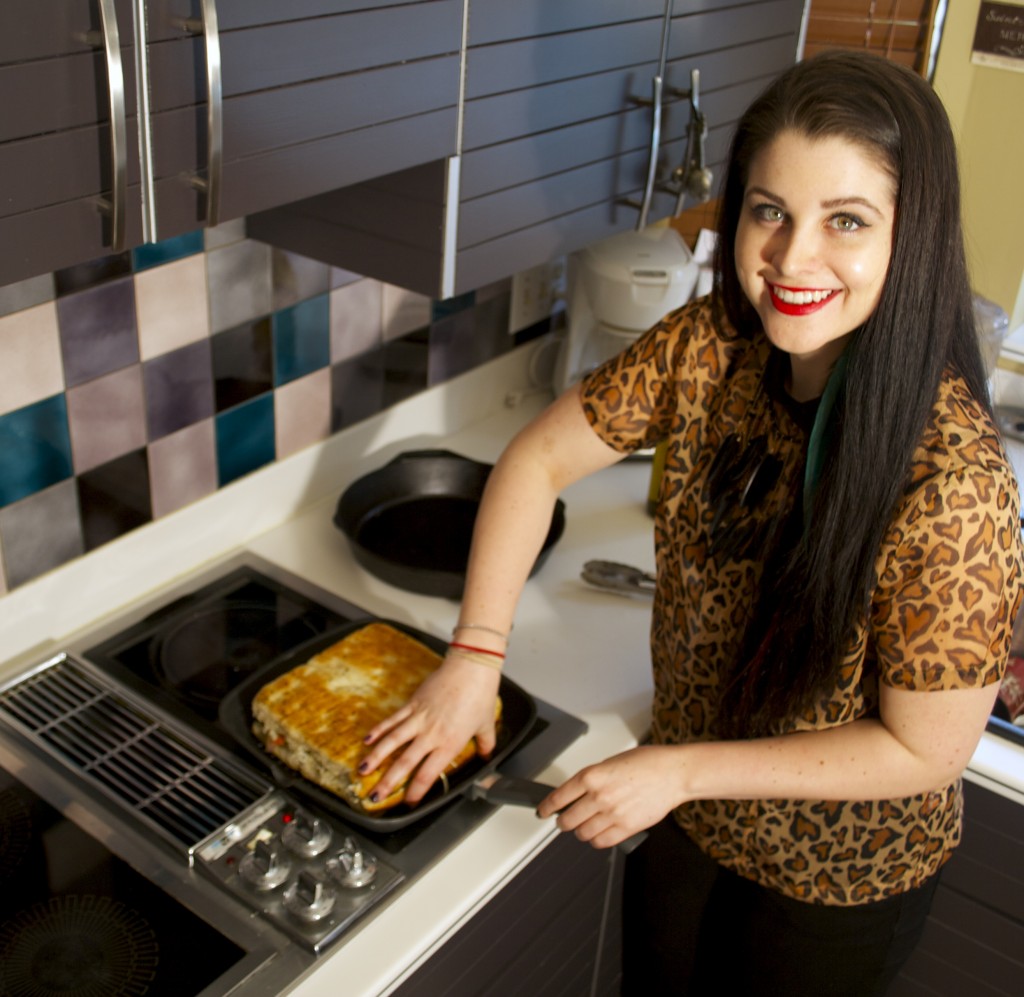 Yum