Annelie's Raw Food Power- Review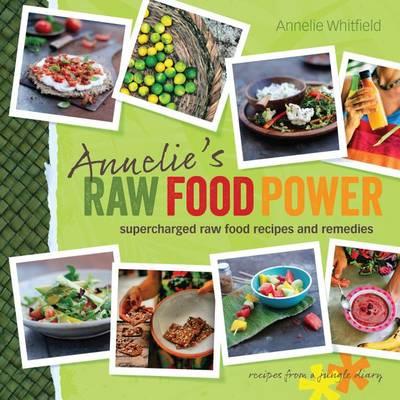 I was sent a book a few weeks ago called "Annelie's Raw Food Power" by Annelie Whitfield. Upon receiving it, I was so excited. After tearing my eyes away from the stunning photographs, I learned that Annelie is a naturopath and herbalist who actually got up and moved her entire family from London to the jungles of Costa Rica- how cool is that. The book features absolutely amazing raw food recipes that her family enjoyed in Costa Rica. Let me just say, that these recipes are nutrient powerhouses. I'm so fond of all the ingredients Annelie uses, including hemp seeds, goji berries, coconut, fresh fruit and vegetables, buckwheat, raw honey, raw juices, raw nuts, medicinal mushrooms and powders. Oh man…stuff like this just makes me so stoked!
Over the past several weeks, I've been taking the time to test out some of these recipes in order to review this book for you! I've tried a couple recipes from each section of the book- breakfast, lunch, snacks & treats, dinner, and remedies. I also wanted to touch on the fact that throughout the book, Annelie includes "Notes from the jungle". These are little blurbs, almost like diary entries giving greater insight into the jungle life.
Annelie is so knowledgeable, yet the recipes are straightforward and I think even people new to raw would enjoy these recipes and find them manageable. Having said that, there is a bit of equipment that I think all raw foodists may find necessary (or at least extremely helpful). We're talking a high-powered blender (ie. Vitamix), a great juicer, a dehydrator, and a spiralizer for starters…and most of these recipes will require that sort of equipment.
Now enough talk, check out these recipes: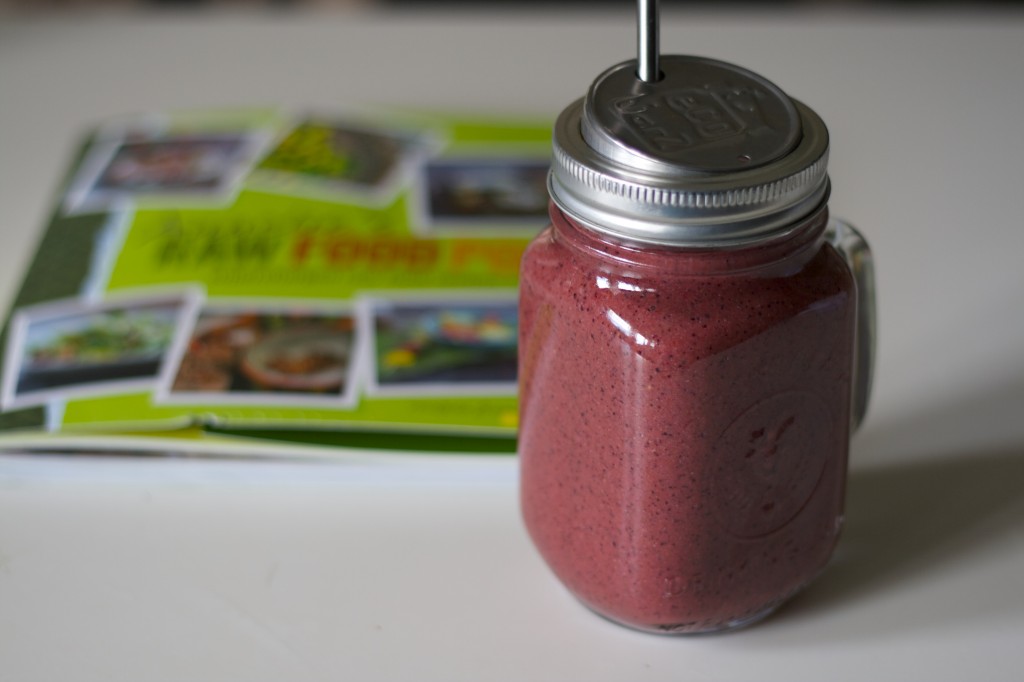 The first recipe I tried was the Berry Crazy smoothie. It was a hit. For some, the hemp flavour may be too strong but I enjoyed it. The hemp and chia seeds kept me full for quite some time and I like how it is a protein smoothie without any protein powder. Sometimes I forget the power of hemp and chia in the protein department. The raw honey was a really nice touch, as I usually don't add any sweetener to my smoothies.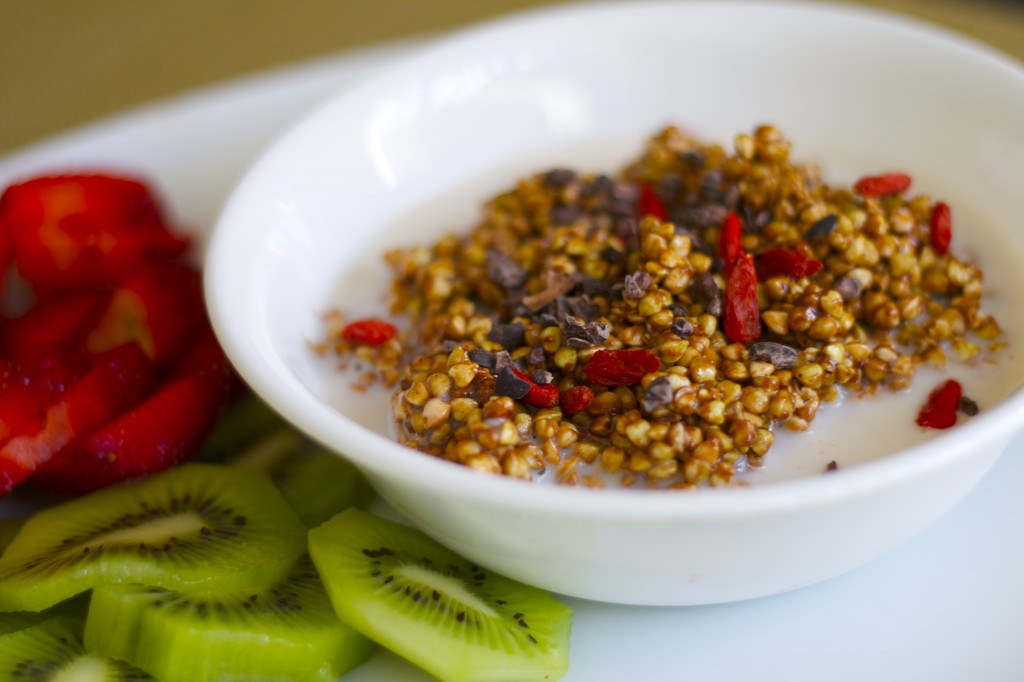 The next thing I tried was Best- Ever Buckwheat Cereal and this was a first for me. I have never just soaked raw buckwheat and eaten it in that form. I've always dehydrated it or blended it. For me, it was quite unique and it took a little getting used too. I did use coconut oil instead of flax oil (it's what I had on hand) and perhaps flax oil would have added some more flavour that I found the recipe to lack. I think I would enjoy this recipe if I dehydrated the buckwheat so that it was crunchy. Having said that, it's good to know that buckwheat cereal can be prepared this way for a quick breakfast. I soaked the buckwheat for 20 minutes as I drank my morning coffee, and then threw the rest of the ingredients together- easy!!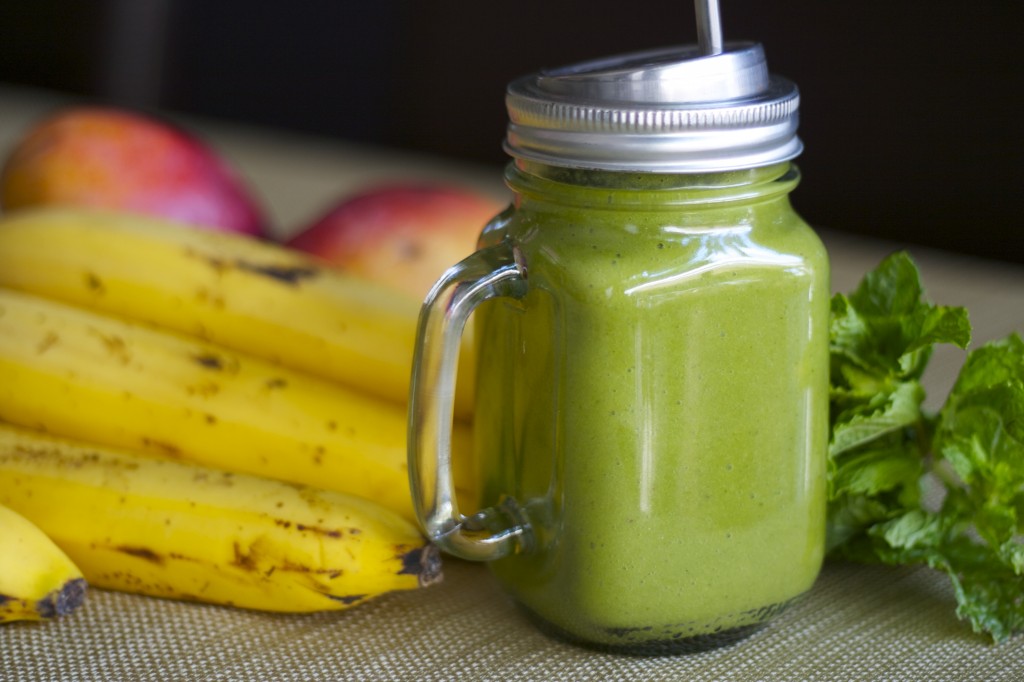 The last recipe in the breakfast bunch was the Tropical Doorstep Smoothie, named this because, of course, Annelie had all these tropical ingredients within a very close distance to her Costa Rica home! This smoothie was a vibrant green and was full of tropical flavour. It was THICK, but smooth and very easy to drink. I think it would be perfect for breakfast, or even for sipping throughout the day.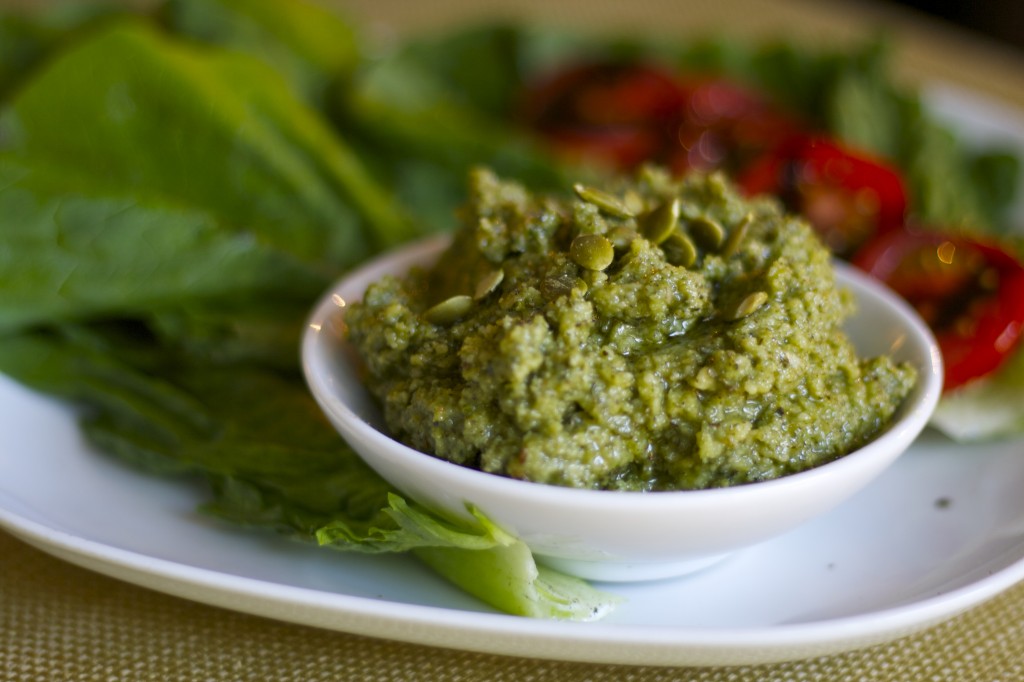 Next up was the Pumpkin Pesto which I think should actually be called Best Pesto because it's amazing! I tried it on crackers, on roasted vegetables, and on lettuce wraps with a bit of balsamic reduction and tomatoes. It's really. really. really. good.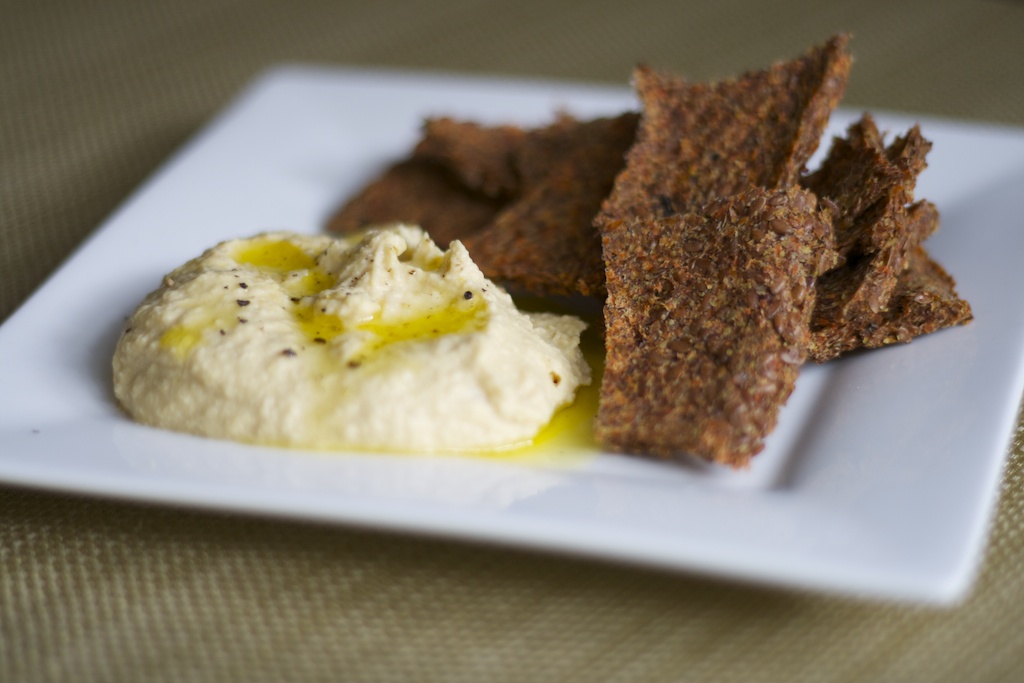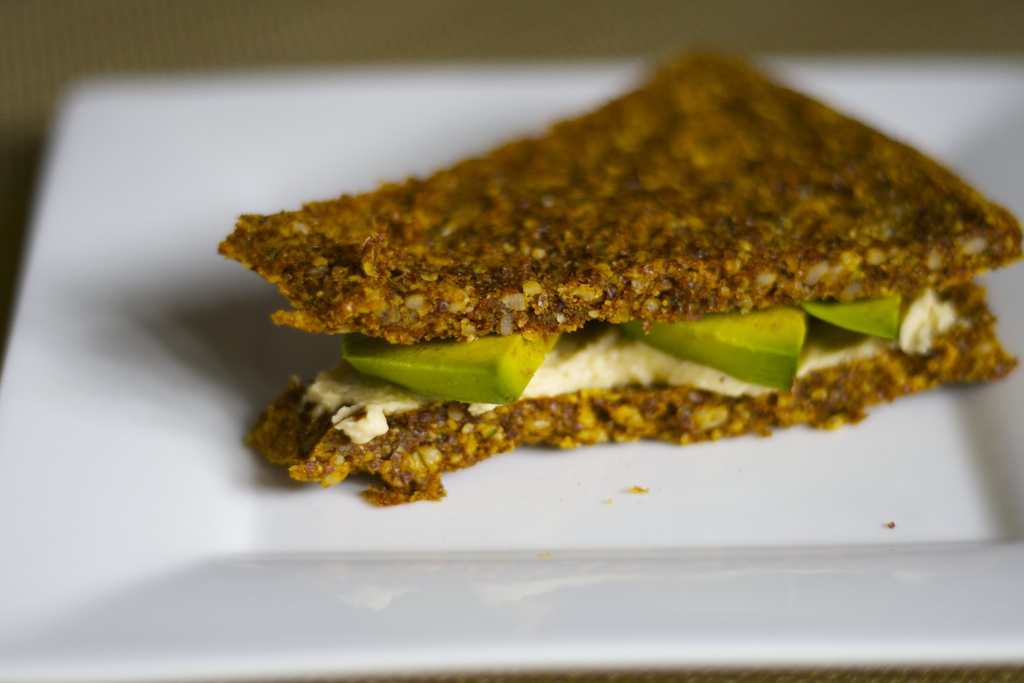 Next, I got my dehydrate on and made the Kids Go Crackers and Protein Rich Sandwich Bread. Both of these are great and the ingredients make them even more enticing. Can you believe that this bread is made with just seeds and fresh-pressed carrot juice? It blows my mind. And the crackers are made with the leftover carrot pulp- no wastage!! I enjoyed the crunchy crackers with homemade hummus, and I've been making little sandwiches out of the bread. The bread stays surprisingly soft for being dehydrated 12 hours, and it's so filling because of the protein-packed seeds in it.
I so look forward to trying Annelie's raw lasagna, and raw pizza, as well as her cold remedies, and so much more. I definitely recommend this book if you're into raw foods.
You can follow Annelie on Facebook here, and you can follow me on Facebook here.
Yum