Salt Spring Island – Market, Cidery and More!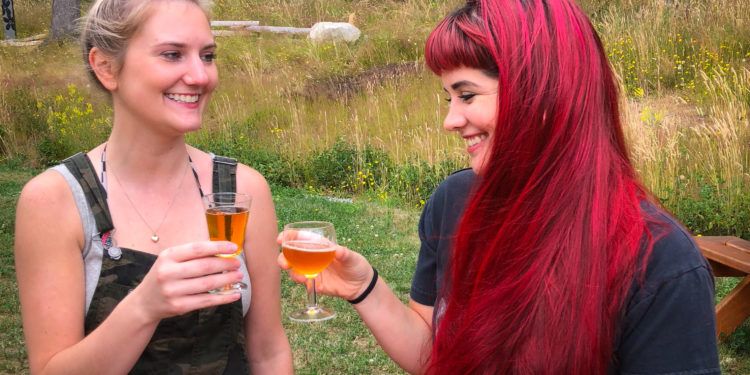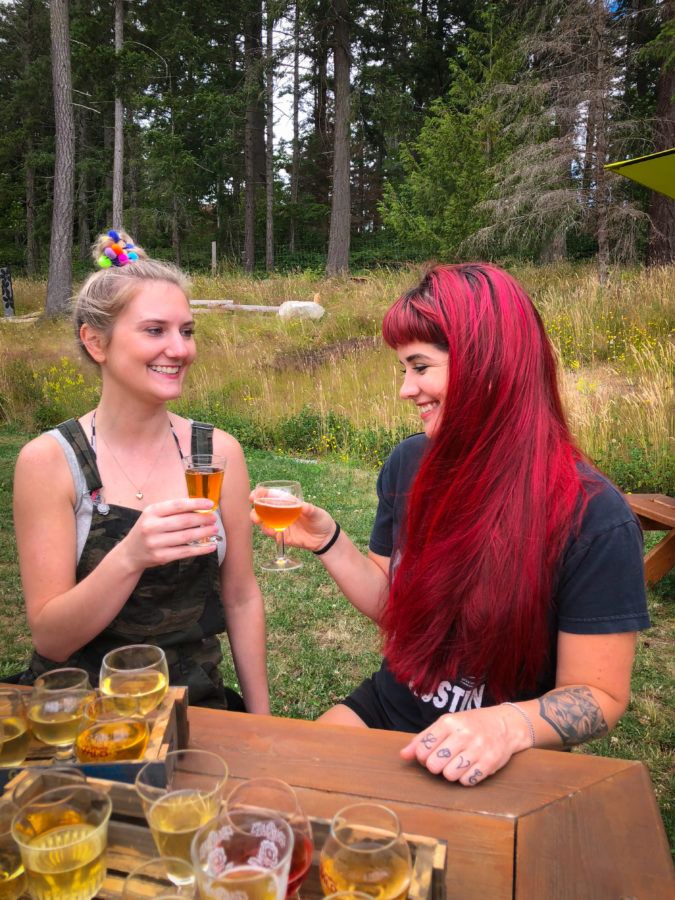 For the Canada Day long weekend, I took off on a little getaway to my favourite place – Salt Spring Island. I went with my brother Jordan and my friend Alexis and we had the best time. If you have never been to Salt Spring before, it is an absolutely magickal place. It's part of British Columbia's southern gulf islands, located between mainland Vancouver and Vancouver Island. Salt Spring has it all…mountains, lakes, beaches, orchards and farms, lavender fields, an artsy and adorable town. I almost want to keep it a secret! We took the ferry from Tsawwassen Ferry Terminal and although it was delayed 1.5 hours and we didn't get in until after 11pm, it was still a beautiful night for sailing. I also held up the entire line up behind me and had an announcement go out about me because I was busy instagramming and didn't notice that all the cars in front had left – typical.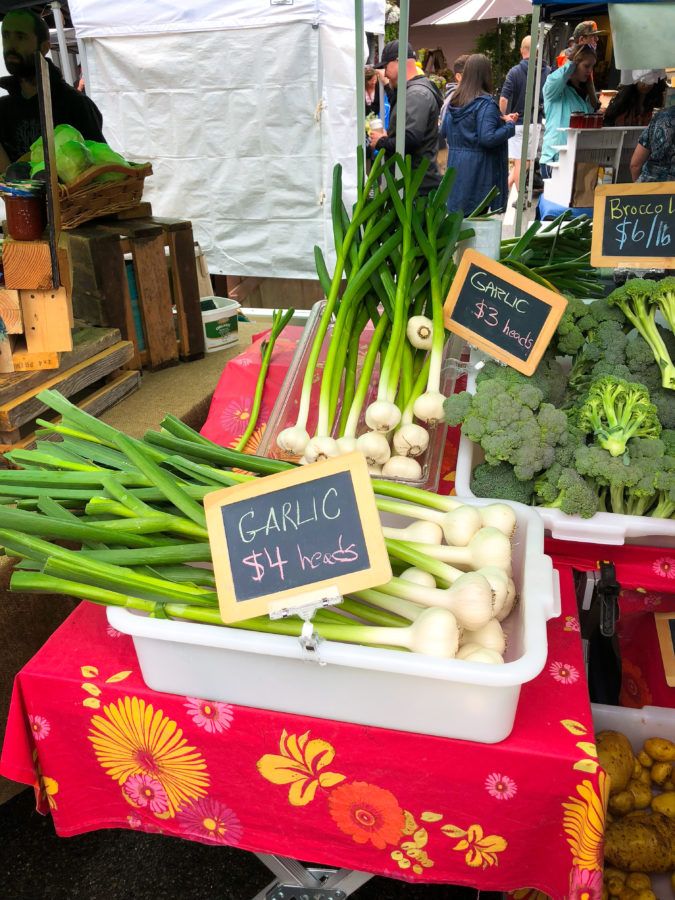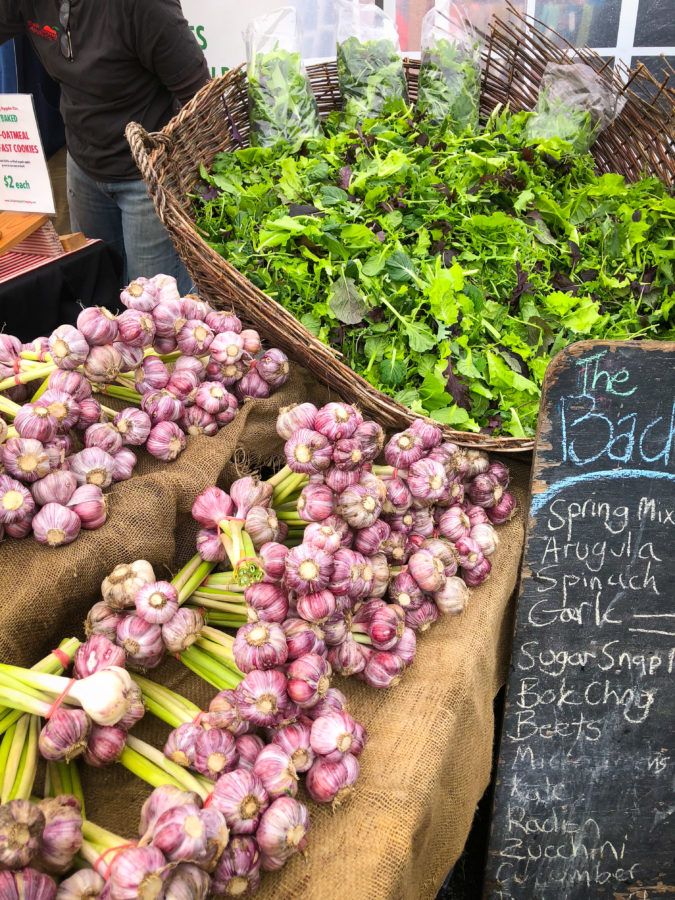 We started off our trip by visiting the Saturday Market in Ganges and it was packed, as usual. There are so many hand-made or hand-grown products to look at. If you're like me, you will want to buy everything in sight! There is beautiful produce and seafood, cheese and baked goods. There is clothes and crystals and decor, too! Something for everyone…
We stopped for breakfast at Barb's Buns (you have to go here.) and I got a delicious tofu scramble. They also have great grab and go pastries, breads and other baked goods.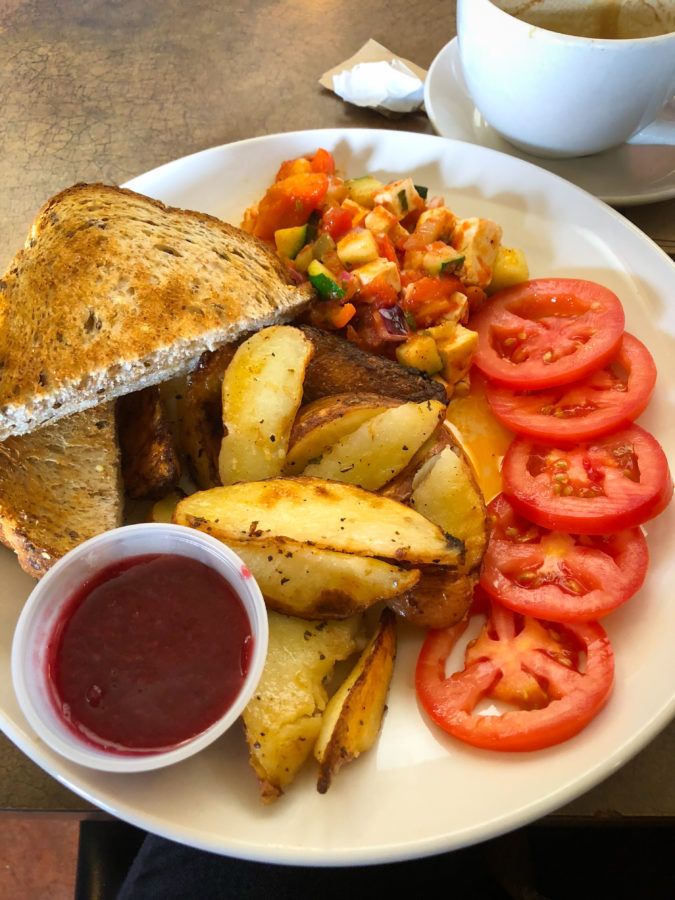 After the market, Alexis and I headed out on a hike up Mt. Erskine. I looooved seeing these little fairy doors along the way. It was a little steeper than I thought (though there are a few routes you can take that vary in difficulty) but the views out over the ocean are gorgeous.
The next day, we wandered down the street to a very conveniently located Salt Spring Wild Cidery. I have been stocking up on this cider each time I visit the island because it is just that good. Visiting the cidery itself allows you to taste alllll their different flavours in a flight of cider. I adore them all but the ginger and the bitter orange and rosemary are my favourites! Other flavours include pear, elderberry, simple dry and semi-dry and burnt apple tequilla to name a few…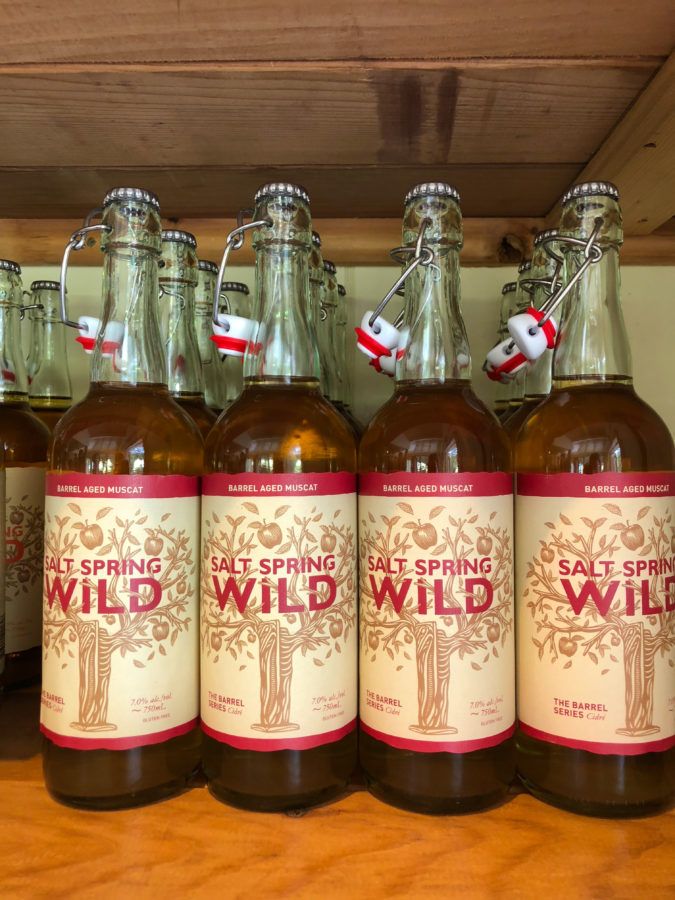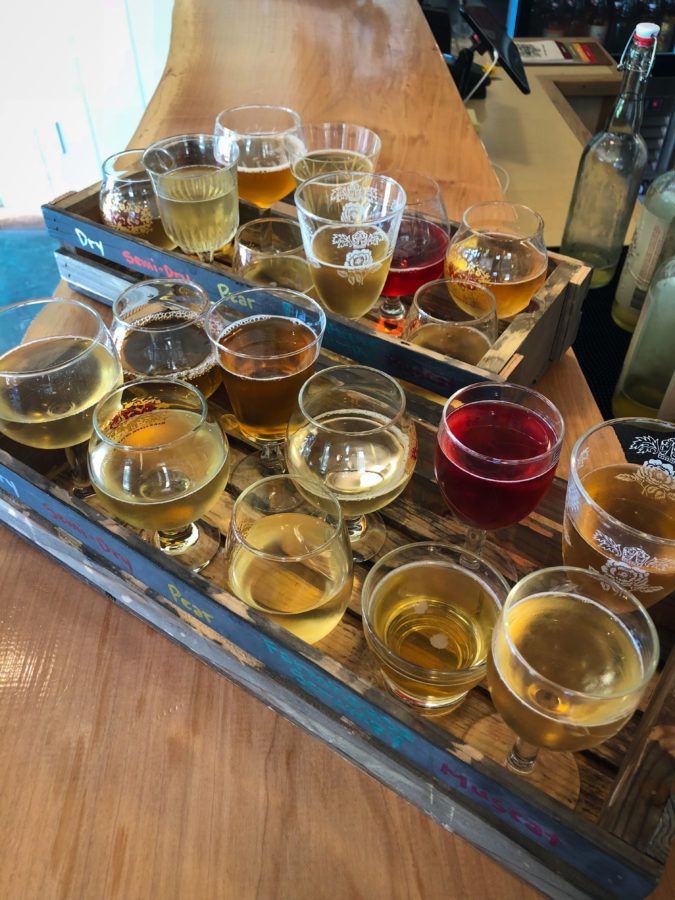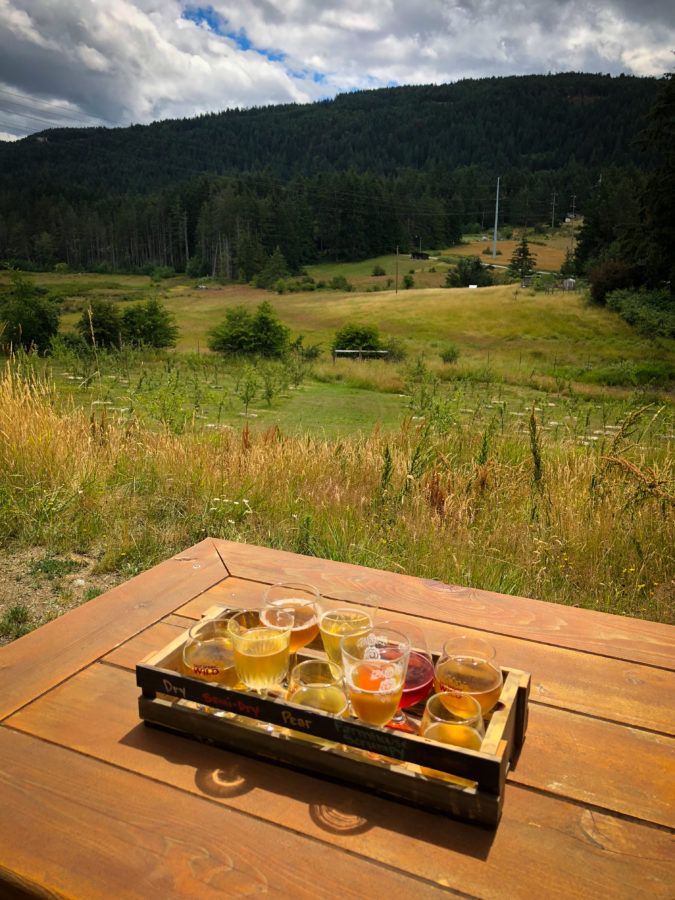 Feeling pretty good post-cider, we headed to St. Mary's Lake for a float on our new gigantic floaties. This lake is gorgeous, wasn't freezing cold and felt soooo good to take a dip in on a hot day! It's too bad my unicorn acted like a sail boat….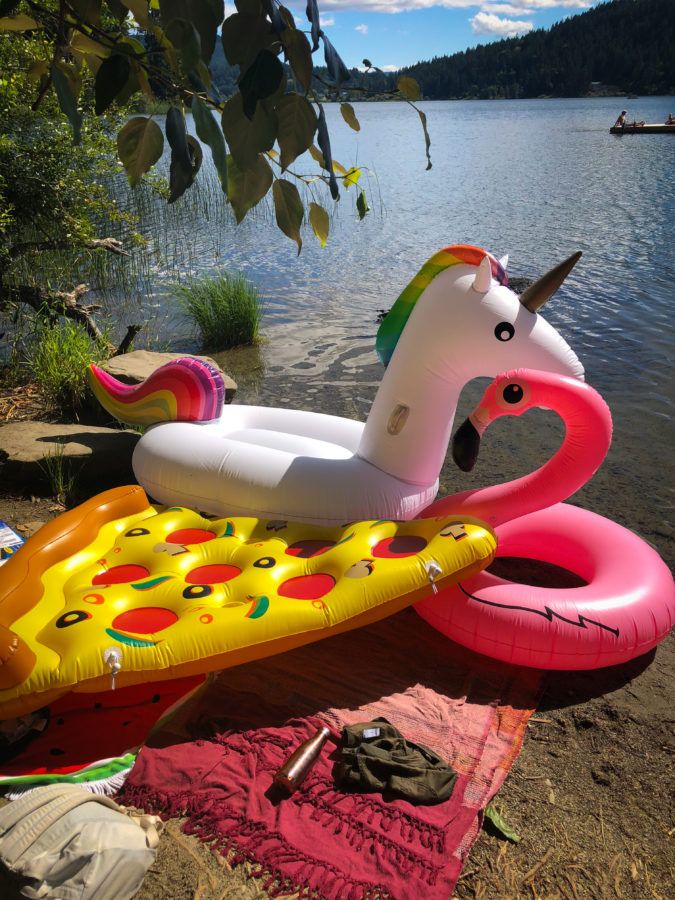 Our last stop of the trip was a super beautiful Sacred Mountain Lavender Farm. They had a cute little shop with everything lavender. I bought a lavender blackberry popsicle and it was so so good. You can self-tour around the farm and even go in the drying room. The scent was incredible.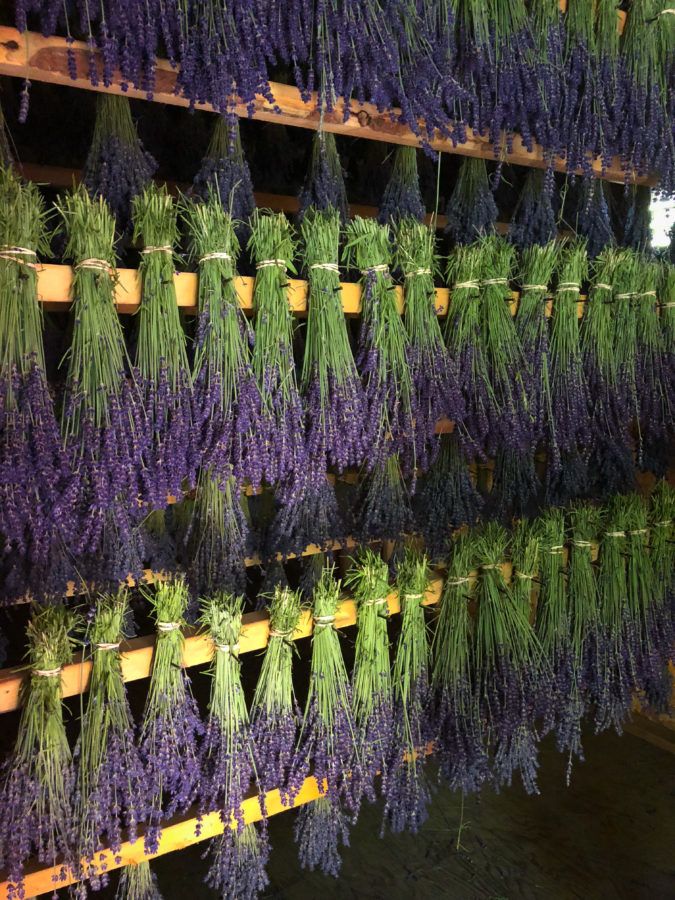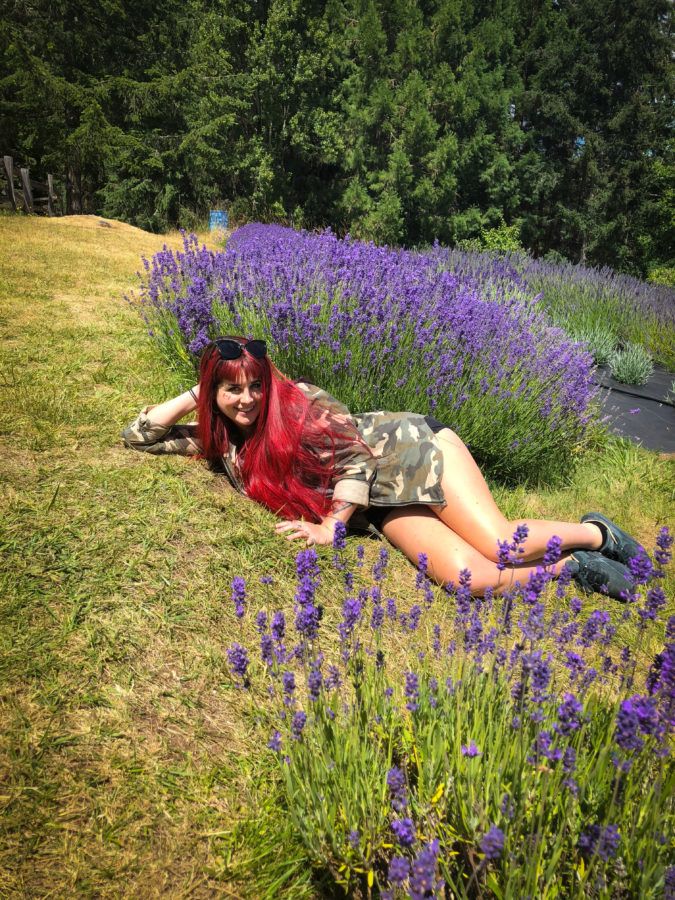 If you are ever in British Columbia, your trip will not be complete without a quick visit to Salt Spring Island.
Yum