Tropical Veggie Burgers- Drop Dead Recipes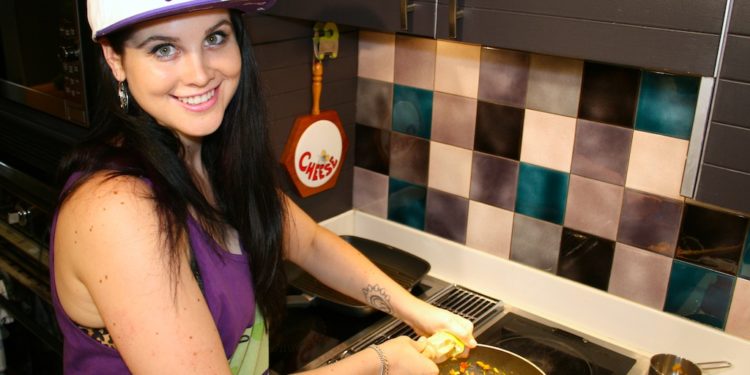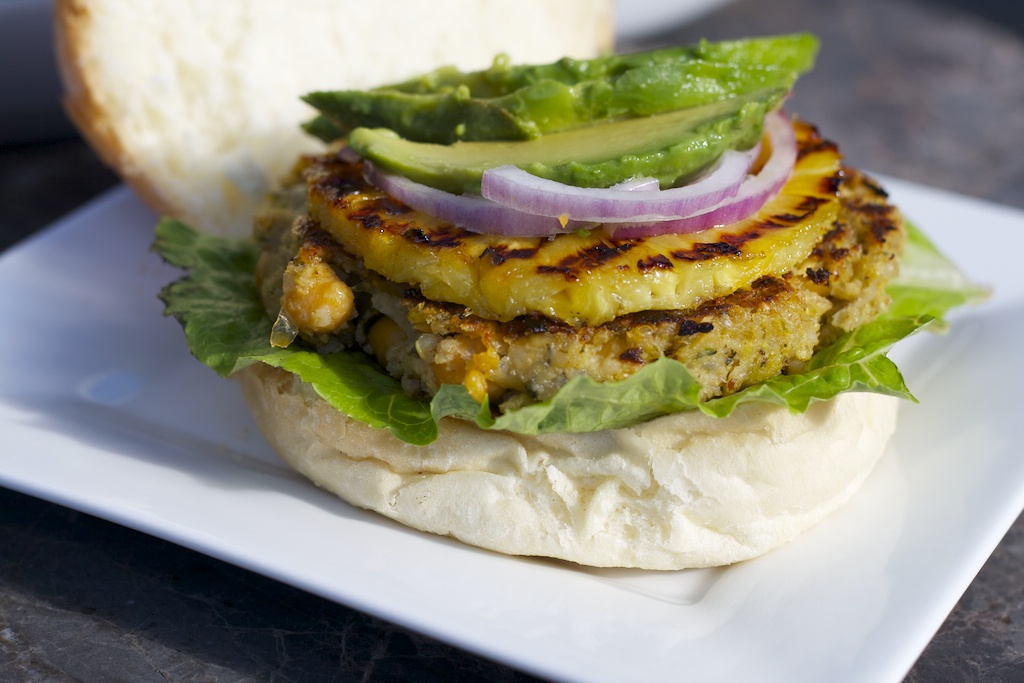 I'm back from an EPIC road trip! I can't wait to share what Rhys and I got up to on the road. From the most amazing vegetarian restaurant, to ATVing on sand dunes, rollercoasters and theme parks, crystal clear lakes and waterfalls…..wooo!! I'll put a few posts together with the details on our little adventure…
In the meantime, I've been bursting at the seams wanting to share these veggie burgers with you. These. Are. SUMMER.
These burgers are exactly what you need for a summer barbecue. Just one bite and they'll whisk you away to a tropical paradise complete with white sandy beaches, crystal clear ocean water, palm trees, the new Drop Dead summer range, and plenty of rum…or maybe that's all in my head. What they will do is provide an awesome option for vegetarians who aren't into the beef patties and chicken kebabs that seem to be the only options at every summer BBQ. These burgers will also manage to be super tasty and protein-packed at the same time. If you aren't familiar with quinoa (pronounced keen-wah), you gotta get to know it soon! Quinoa is a must-have ingredient for vegetarians and vegans alike. You can cook it just like rice, and because it isn't a true grain, it's gluten-free. It's also a complete source of protein, and you can use it in a variety of different ways, including stir-fries, instead of rice, as 'oatmeal' in the morning, and as the main ingredient in 'pasta' salads or cold salads.
So, I've put fresh mango inside these delicious burger patties, and I've also topped it off with juicy, grilled pineapple and rich avocado. From there, you can do as you please- you can even add cheese if you want. I recommend some lettuce, tomato, red onion, and a nice mango chutney.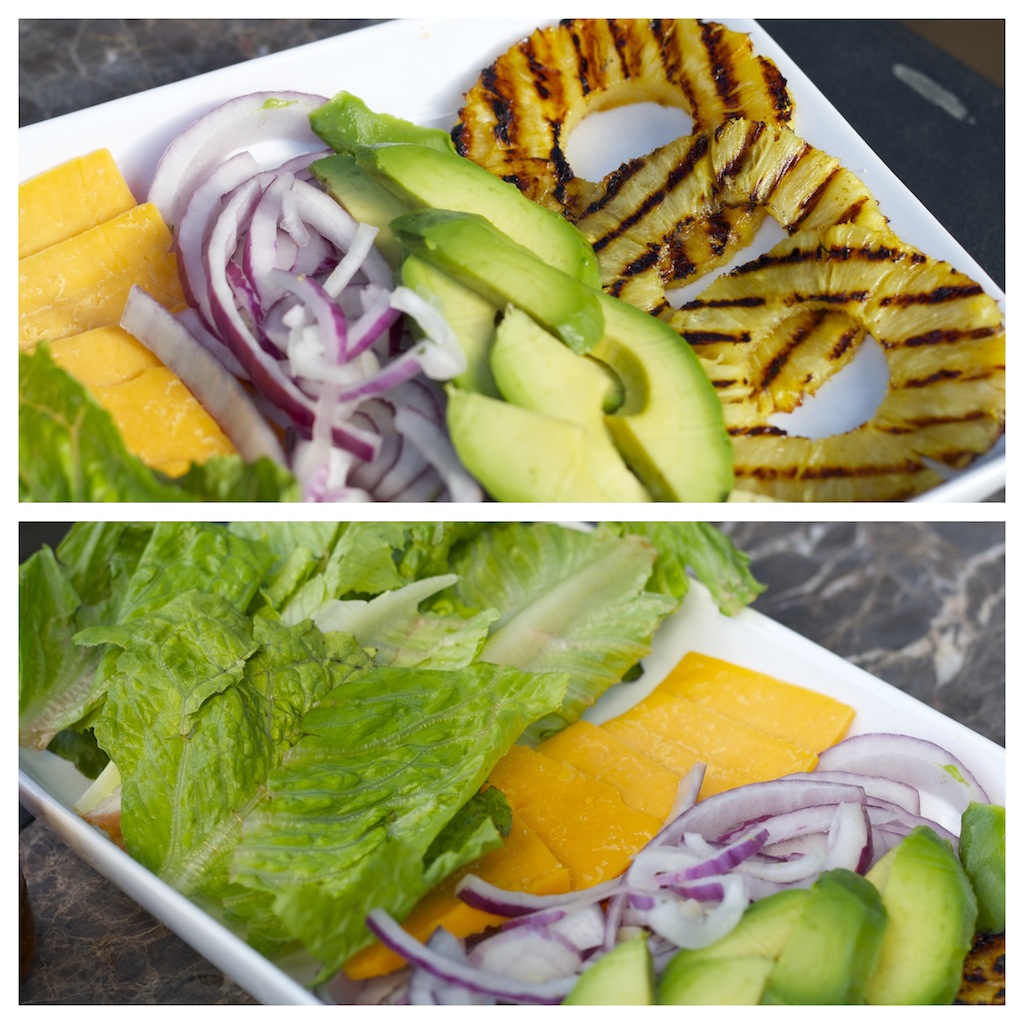 This recipe whips up a big batch of burgers, so after you cook them, wrap the extras up in plastic wrap or a Ziploc bag and store them in the freezer. When you feel like one, just defrost it in the microwave or heat it up on the stovetop again. You will be enjoying these all summer long. I would pair these babies up with my sweet potato fries and chipotle mayo.
Tropical Veggie Burgers (makes 14 patties)
2 cups cooked quinoa*
1 Tbsp coconut oil
½ cup red onion, diced
2 cloves garlic, minced
1 cup any colour bell pepper, diced
1 cup zucchini, grated
1 mango, diced
1 Tbsp ginger, grated
½ tsp crushed red pepper flakes
½ tsp sea salt
1 tsp ground cumin
juice of 2 limes (about 3 Tbsp)
zest of 1 lime
2 cups oats (use certified gluten-free if you want to keep these burgers GF)
1 flax egg (mix 1 Tbsp ground flaxseeds with 3 Tbsp water and let sit for 5-10 minutes until thickened and gelatinous)
1 540ml can chickpeas (garbanzo beans), drained and rinsed
½ cup chopped cilantro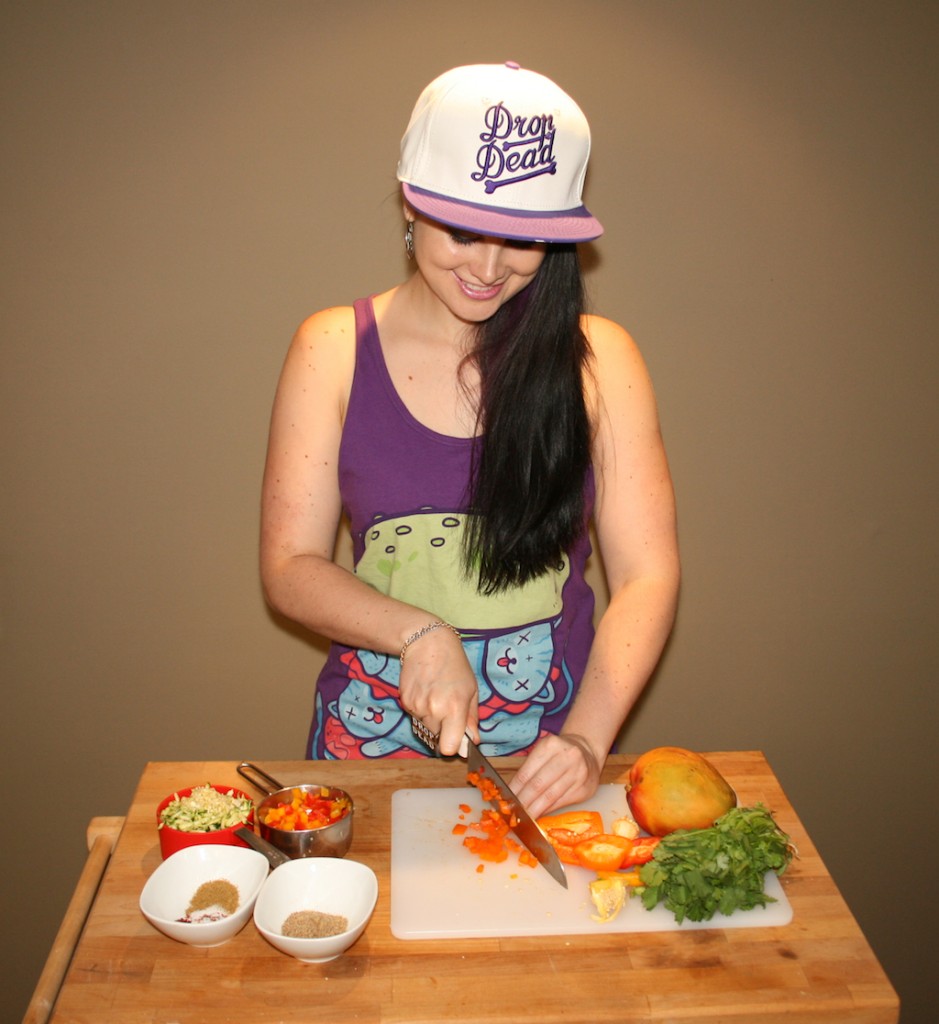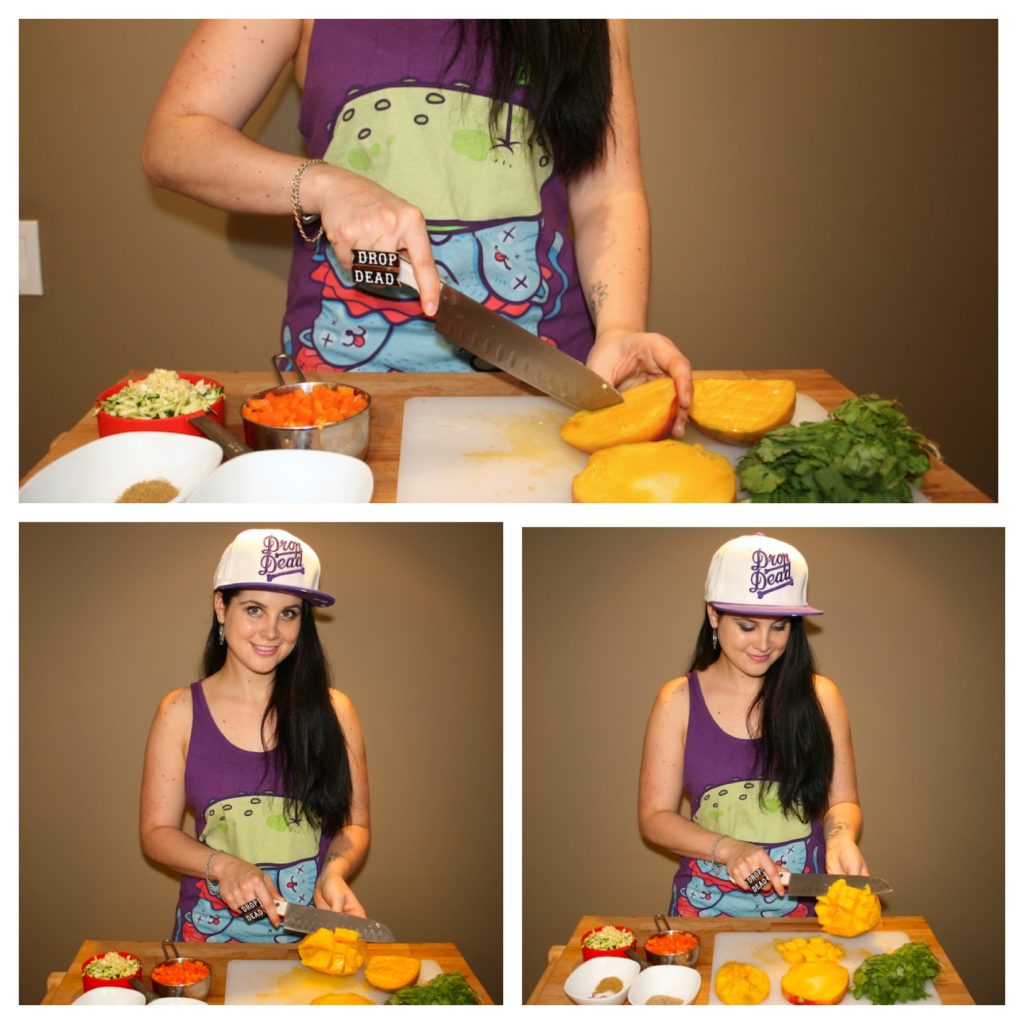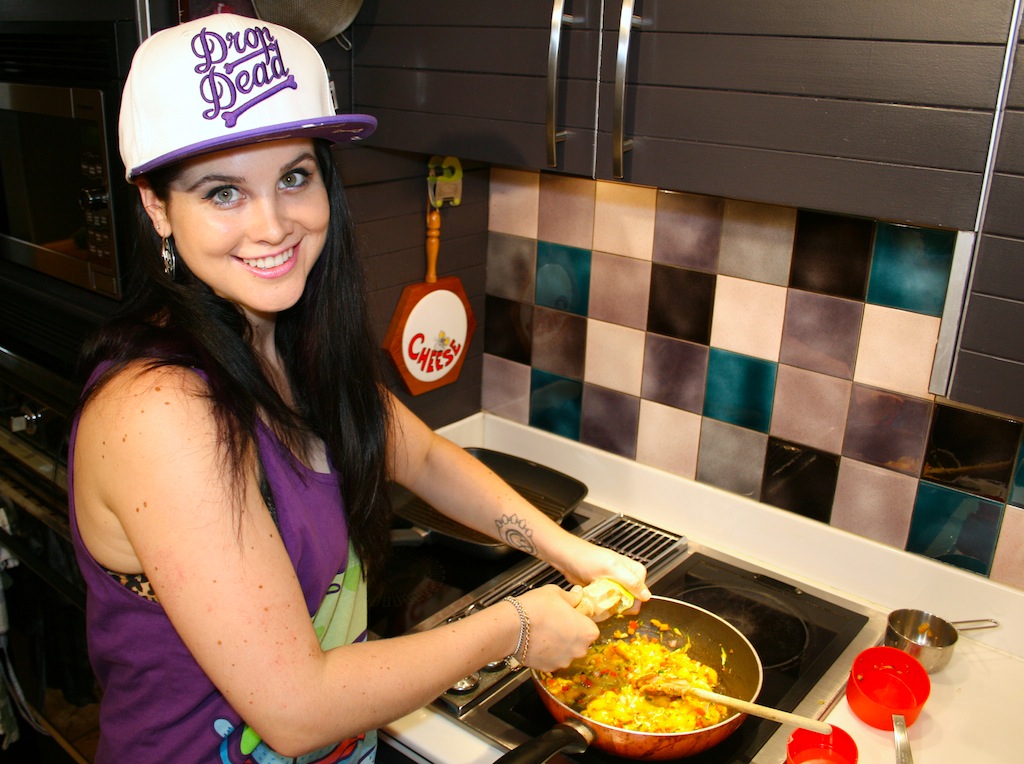 In a pan over medium heat, add coconut oil. Add onion and sauté for a few minutes until onions are translucent. Add garlic and cook for one minute. Add bell peppers and cook 2 minutes, Add zucchini, mango, ginger, spices, lime zest and juice. Let mixture simmer for a couple minutes to reduce some of the liquid.
In a large bowl, combine quinoa, oats, flax egg, chickpeas, cilantro, and mango mixture. Stir together.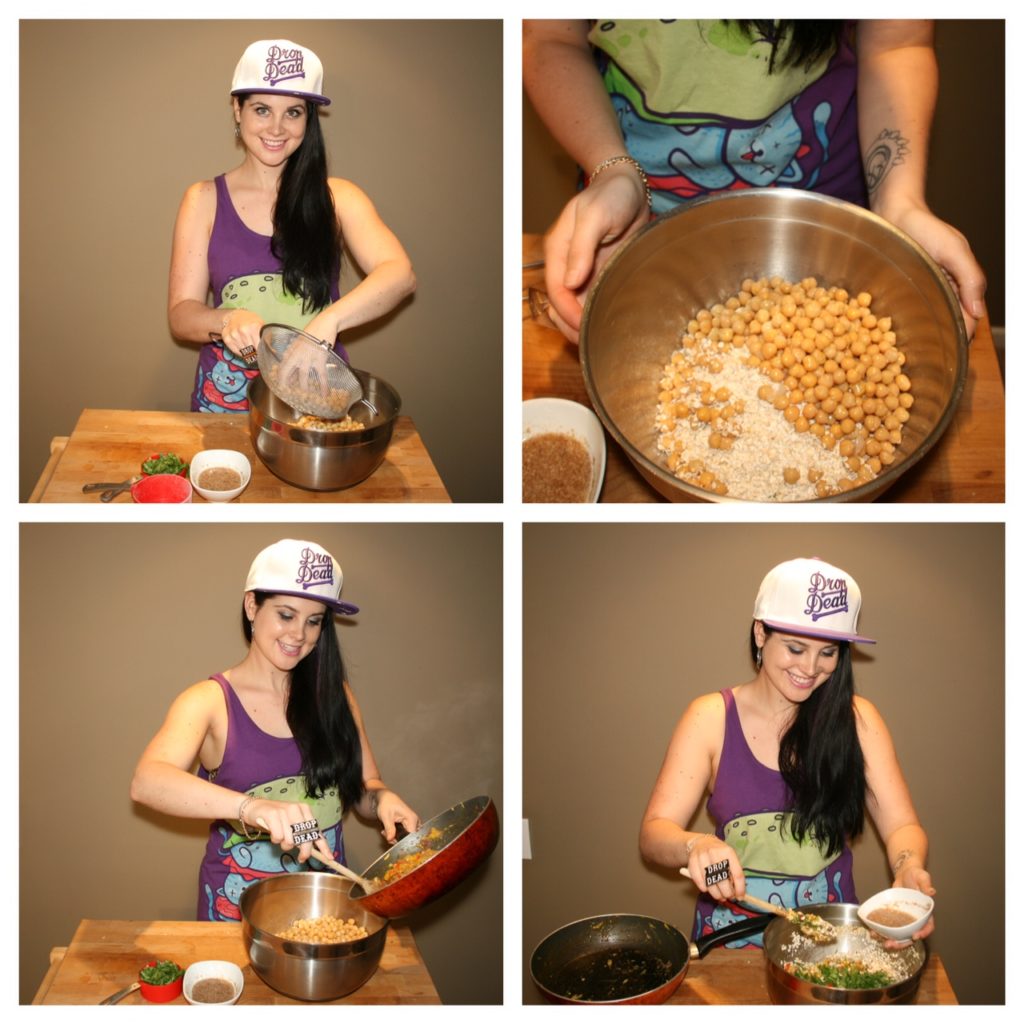 In a food processor, process 2/3 of the mixture until smooth but chunky. Don't over process into too wet of a mixture. Stir mixture back into bowl with remaining 1/3 of recipe.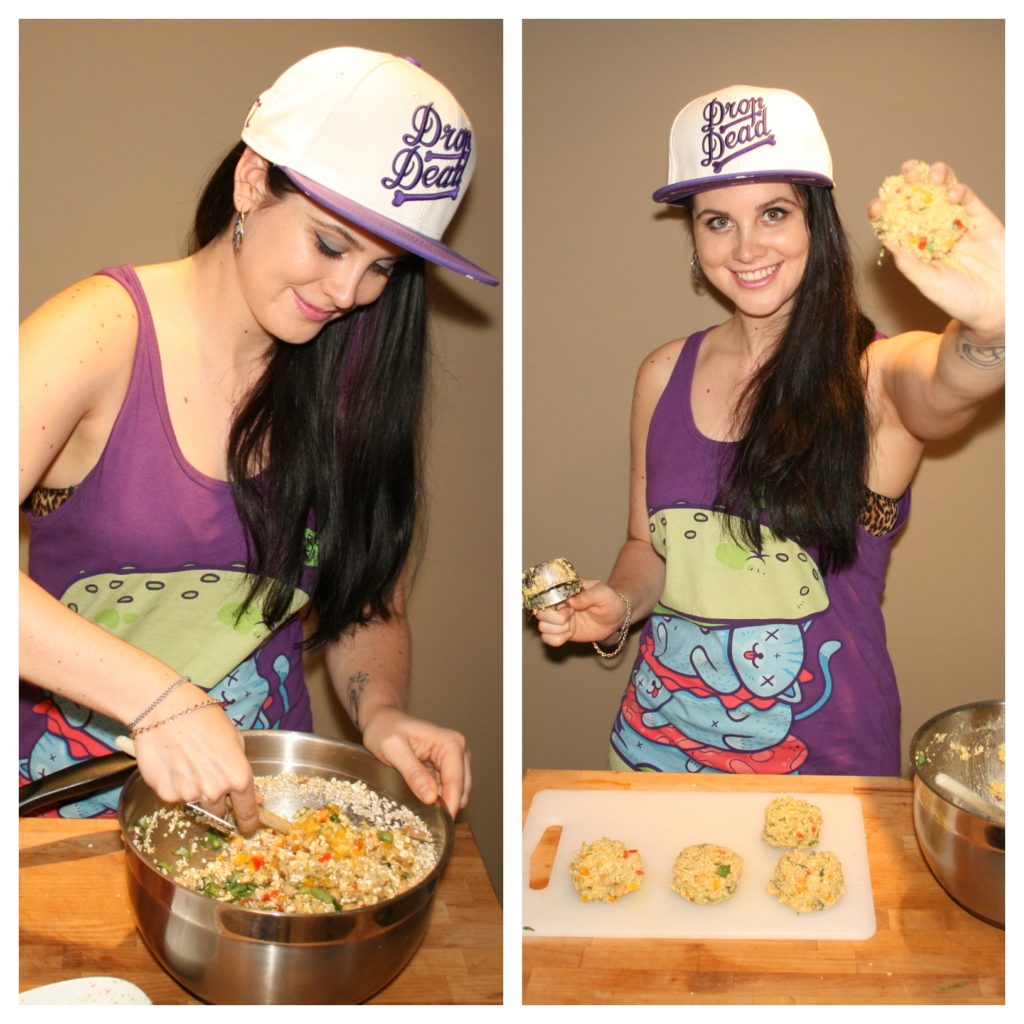 Heat 1 Tbsp of coconut oil in a pan over medium heat. Using a 1/3 cup measure, form round burger patties and press flat.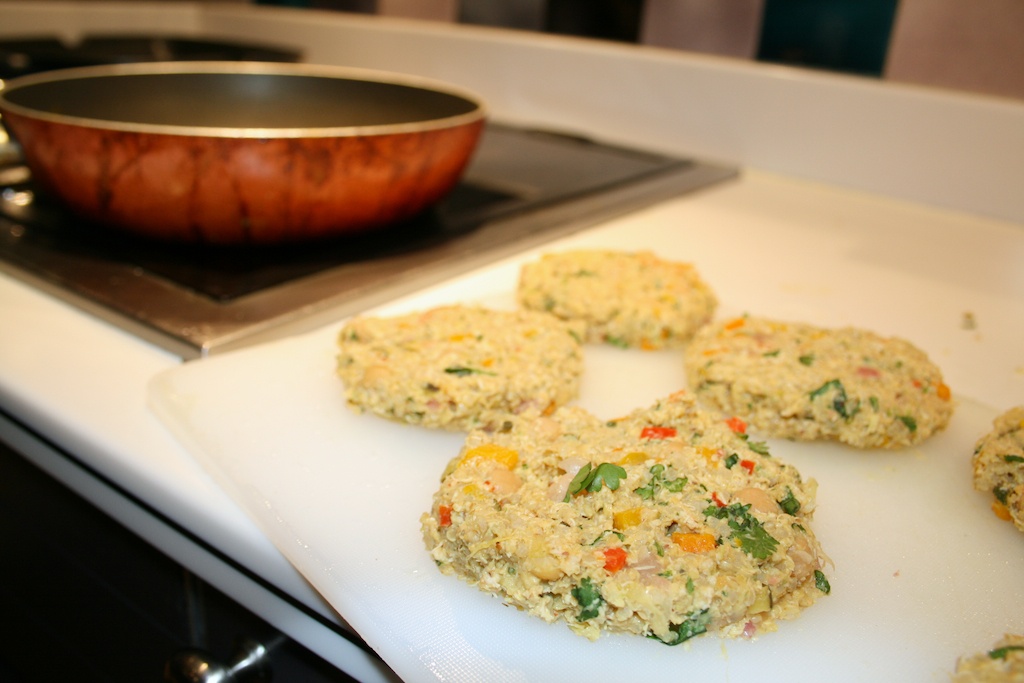 Cook in frying pan for about 3 minutes on each side. Alternatively, you may barbecue these.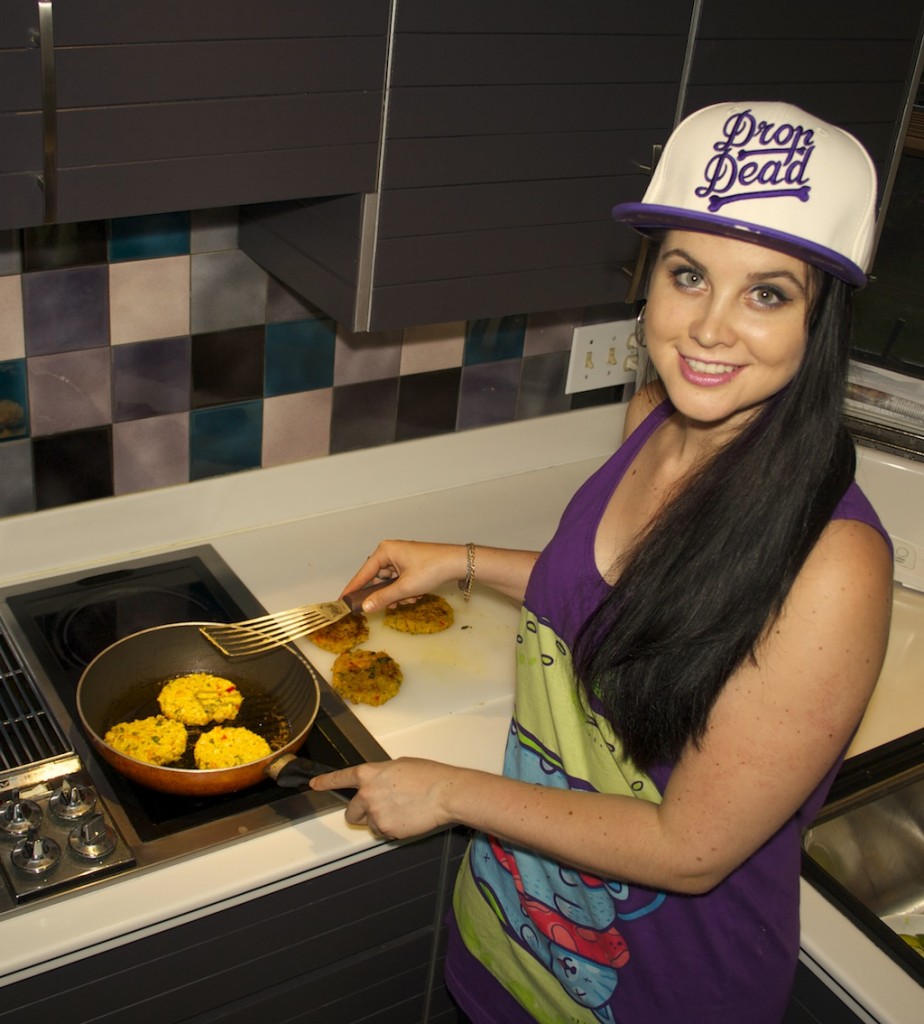 * To cook quinoa, rinse it well and place in a pot. Use about double the amount of water to quinoa, and bring to a boil. Once boiling, cover, and reduce to a simmer for 15 minutes. Remove from heat, leaving lid on and let sit for 5 more minutes. At this point, the liquid should all be soaked up. For this recipe, you may use 1 cup of dried quinoa and 2 cups of water, and you may have a little bit left over.)
Toppings
mango chutney
romaine lettuce
avocado, sliced
mustard
ketchup
red onion, thinly sliced
grilled pineapple*
hamburger buns, or whole wheat pitas
Either use a can of pineapple rings, or even better, use a fresh pineapple and cut into rings. In a grill pan or on the barbecue, grill pineapple until nice grill marks appear (a few minutes on each side).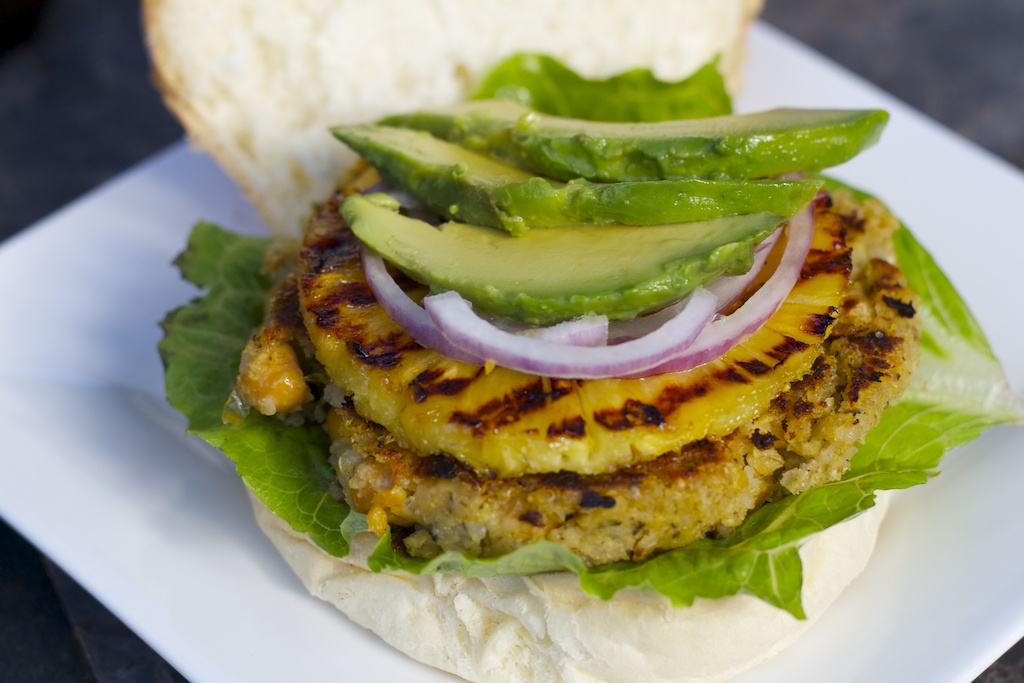 Yum