It appears that Spring has finally sprung and I'm crossing my fingers that the sun stays out from now until the end of Summer. I've got a really exciting road trip planned for this Summer with my boyfriend, and every time the sun comes out, it gets harder and harder to be patient and wait for it! Click the pic below to check out my "Pinspiration" for our trip!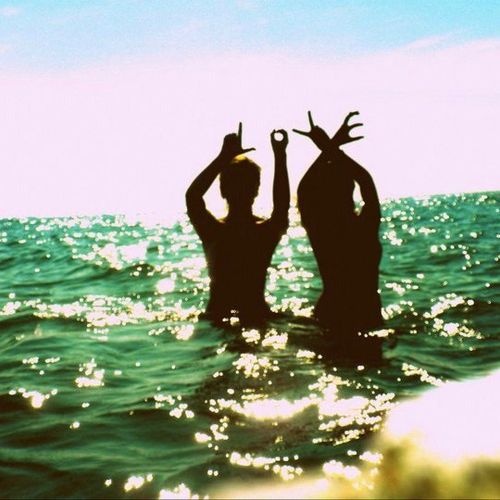 In the meantime, I'll try to focus on Spring, and distract myself with cooking. A few days ago I wanted to pump up the protein factor in pesto, so I tried making one with hemp seeds instead of pine nuts. I was really happy with it, especially when I added a dreamy cashew cream to it. I tossed it with some grape tomatoes and tried it with both raw zucchini pasta, and gluten-free brown rice pasta. It was delicious!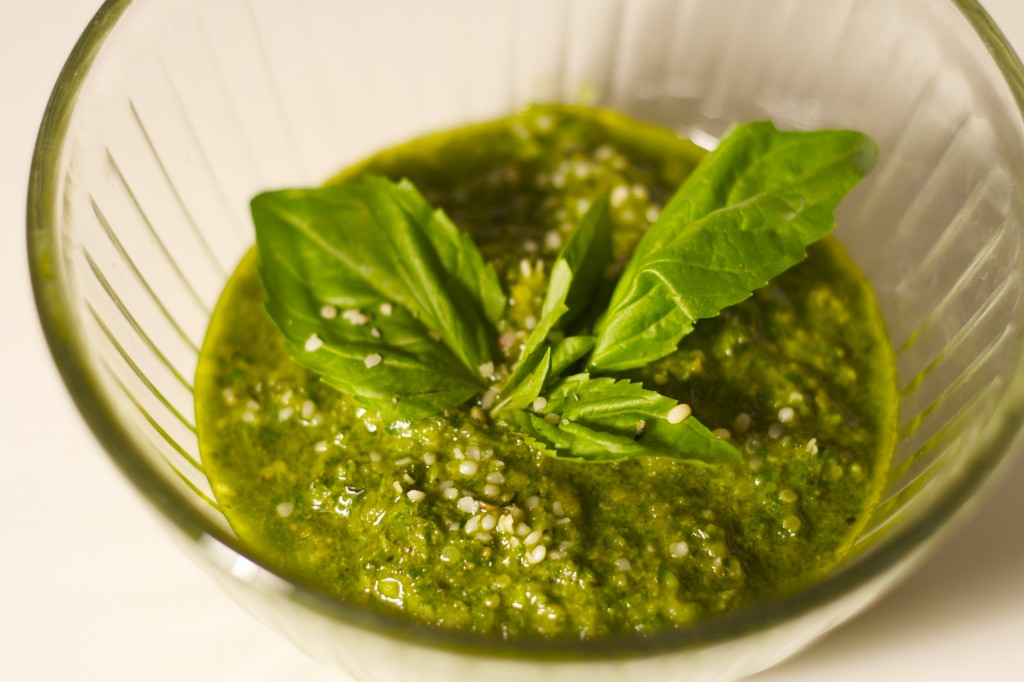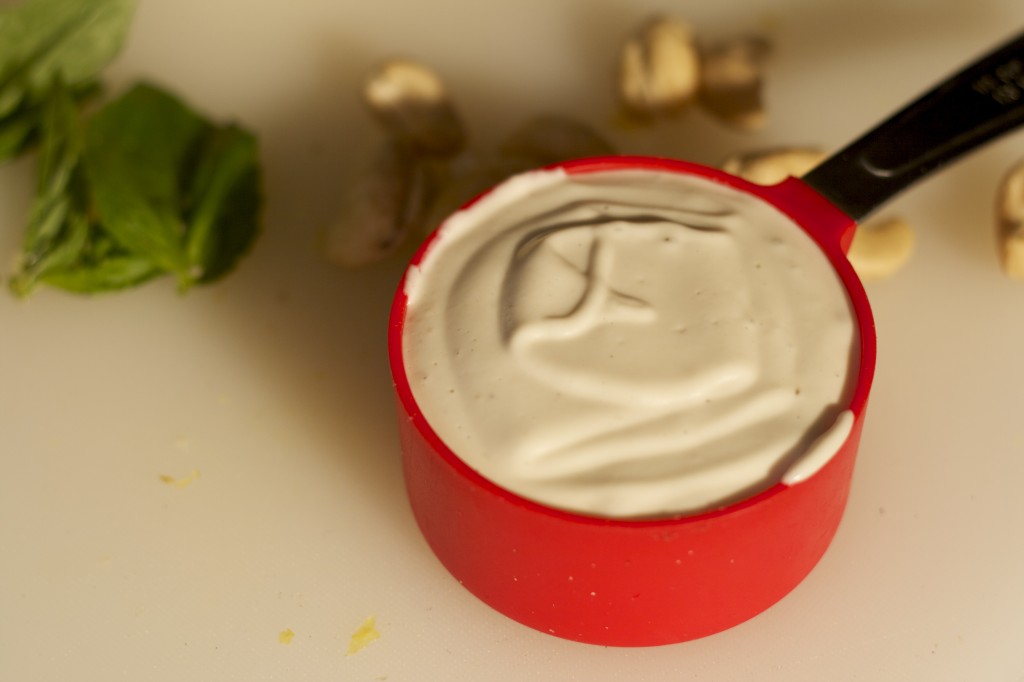 I left out the parmesan cheese so that this hemp seed pesto is completely vegan. I've made several vegan pestos and I don't miss the cheese at all, but by adding the cashew cream to this pesto, it brings a familiar richness back to it. Check out my pesto pizza for another vegan pesto recipe.
Creamy Hemp Seed Pesto By Koko, April 22, 2013
A vegan recipe for protein powered pesto, featuring hemp seeds and cashew cream. Makes 1-1.5 cups of creamy pesto.
Ingredients:
Fresh Basil – 2 cups, packed
Hemp Seeds – 1/3 cup
Garlic Cloves – 2
Extra Virgin Olive Oil – 2/3 cup
Lemon – Zest of 1
Salt and Pepper – Big Pinch
Cashew Cream – 1/2 cup
Cashew Cream:
Cashews – 1 cup
Water – 3/4 cup
Pasta:
Zucchini Pasta or Brown Rice Pasta
Grape Tomatoes – Halved
Instructions:
For cashew cream, blend cashews and water in a high speed blender. I used a Vita-Mix which will help get it ultra smooth. For pesto: In a food processor, blend basil, garlic, lemon zest, salt, pepper, and hemp seeds until coarsely blended and then drizzle in olive oil while processing until smooth. Stir in cashew cream. Spiralize a raw zucchini into pasta, or cook brown rice pasta according to package directions. Top with creamy hemp seed pesto and grape tomatoes, and garnish with fresh basil.