Drop Dead Recipes- Butternut Squash Soup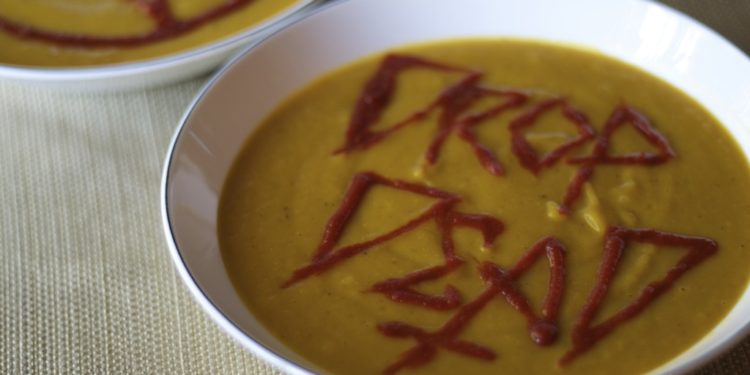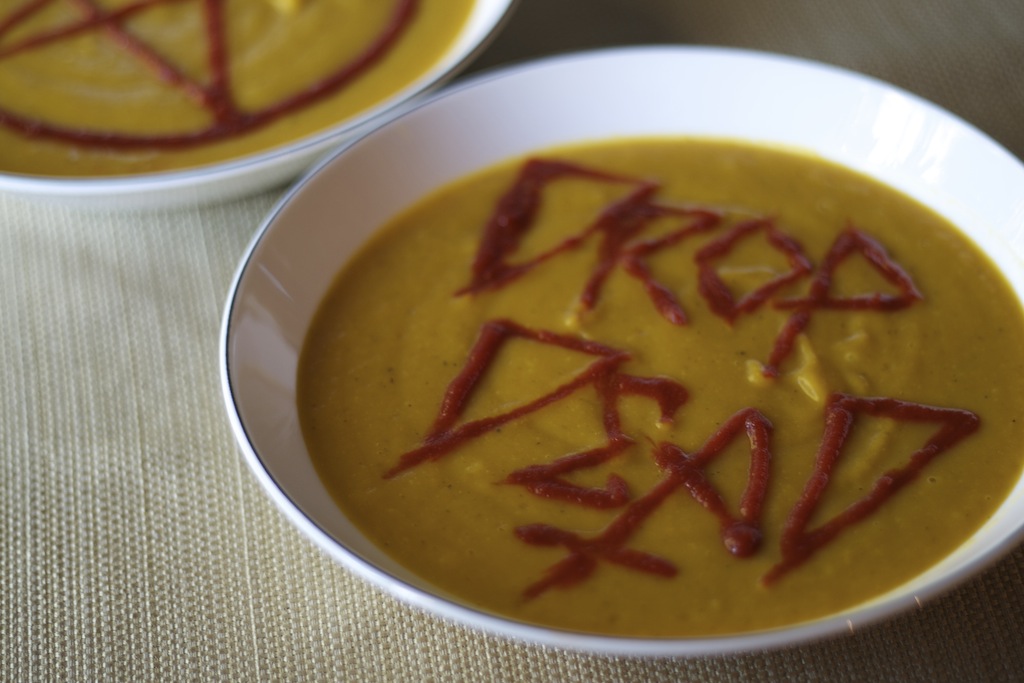 This chilly month, I made a warm, comforting butternut squash and apple soup. Of course I decorated these in Drop Dead fashion! I love the taste of this soup, with sweetness coming from apples and maple syrup. The spices I used offer healthful benefits, especially with the miracle spice- turmeric! Head over to the Drop Dead Clothing Blog to check out the recipe…and my Dead Jersey!
I am so stoked this week, because I get to go to not one, but two concerts. I'm a huge fan of music, and I love going to concerts. This week I am seeing one of my all-time favourite singers, Matt Mays. A couple days later, I'm going to see The Architects, and Protest the Hero.
Are you up to anything special this week!?
Yum