Raw Gingerbread Cake with Cashew Cream Cheeze Frosting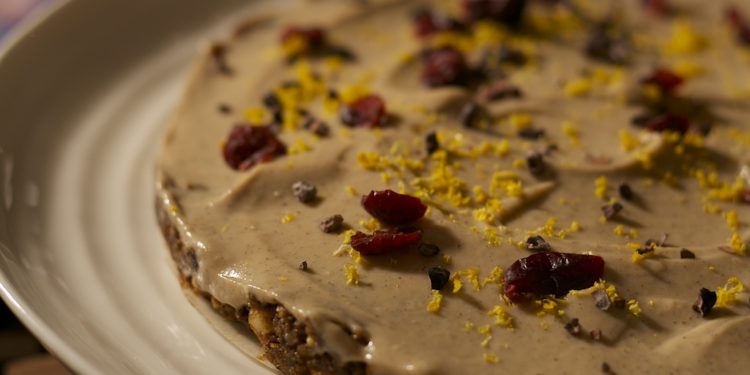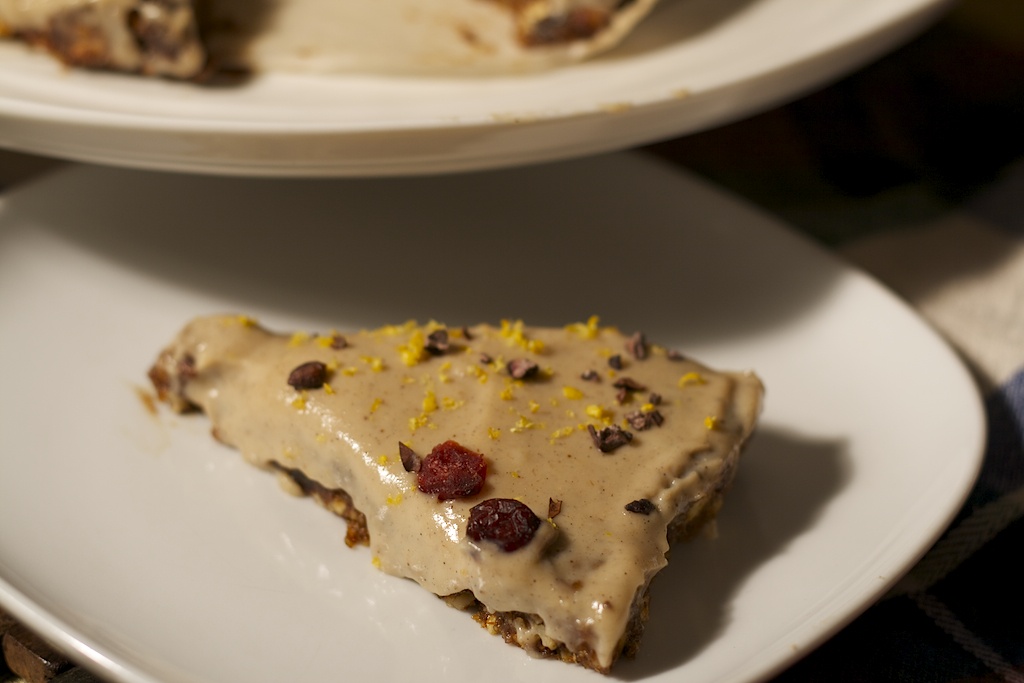 I have to fit in as much holiday cooking and baking as I can before I leave for New Zealand in 16 days! I have been experimenting over the past little while with gingerbread, as I attempted to make raw gingerbread men. If you follow me on Instagram, you will have seen an attempt where I used almond pulp (leftover from making almond milk) and the dehydrator to make little gingy men. Well…it didn't work!
Not everything is a success in Koko's Kitchen, and those tasted seriously nasty haha! But I'm not the type of person to let that get me down, so with attempt number two I decided to try a base of nuts, dates, and raisins. The flavour was perfect, but there was no way that this sticky dough was going to be cut out into gingerbread men. And there you have it….the creation of a Raw Gingerbread Cake with Cashew Cream Cheeze Frosting.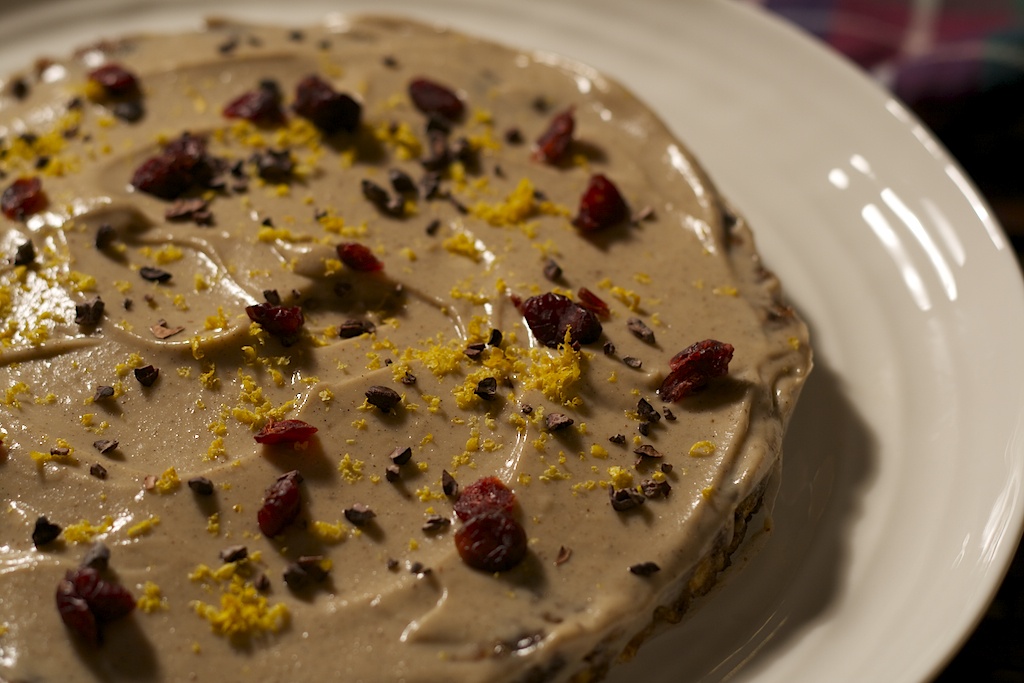 This cake is totally to die for! It has perfect Christmas-y flavour with nuts, and dates, and lemon, and gingerbread, and a rich, tangy cashew frosting to take it over the top. I think this would look stunning decorated with pomegranate seeds….but…I only had dried cranberries. I really hope you try this if you are looking for a decadent but healthy holiday dessert. I really don't think anyone would know that is totally raw and vegan. Even my bird wanted some! I was worried little Peaches was going to fly right onto this cake….it's irresistible 😉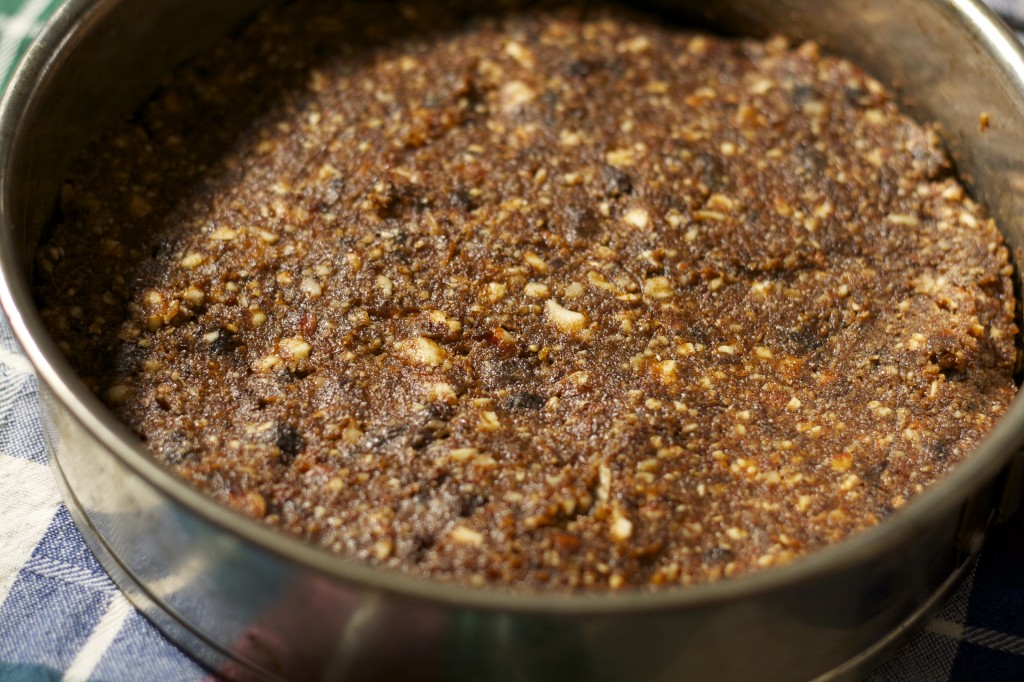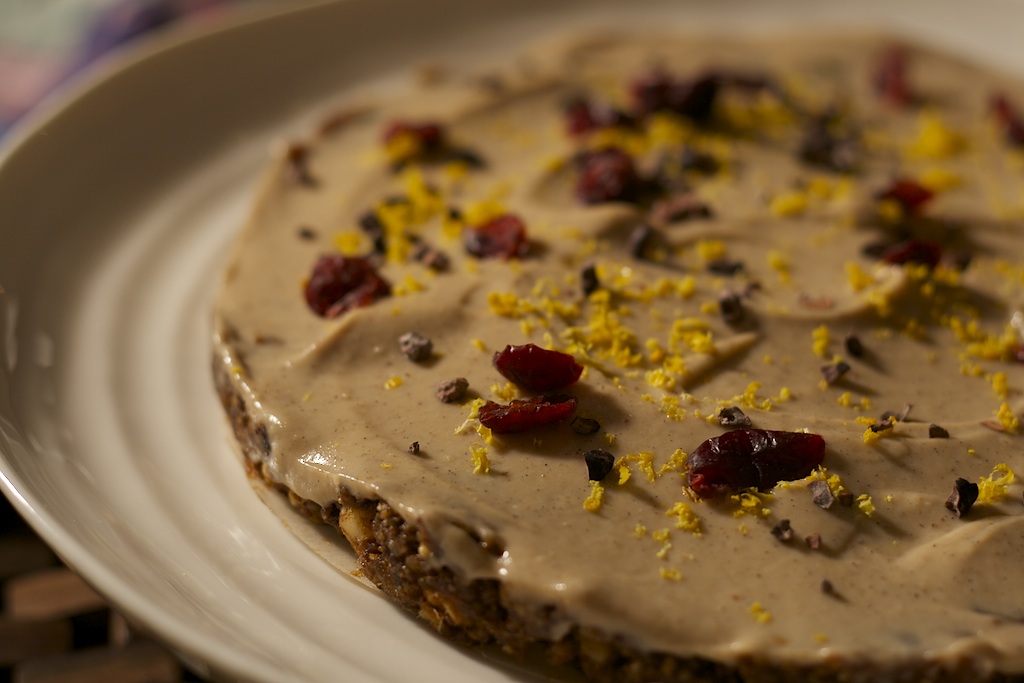 If you don't have coconut sugar, you can find it here, or you could always replace it with a bit of raw honey. If you don't have xylitol for the frosting, you can find it here, or replace it with extra maple syrup. The rest of the ingredients are easy to find at the grocery store 🙂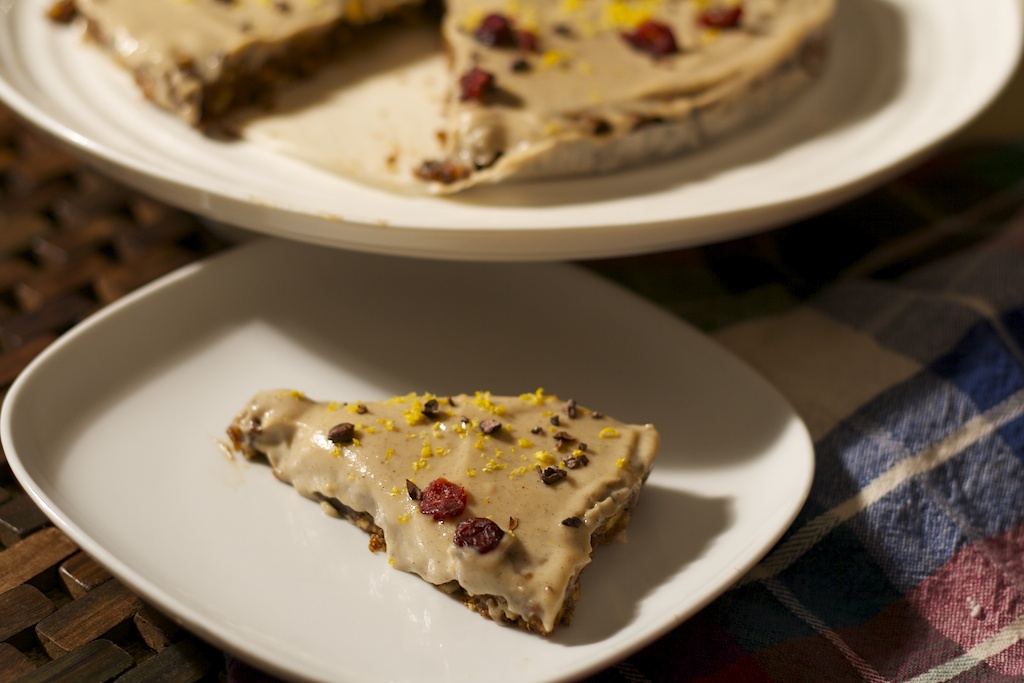 A raw vegan cake bursting with gingerbread flavour and cashew cream cheese icing. No refined sugars or flours.
Ingredients:
Raw Walnuts – 1 cup
Raw Almonds – 1 cup
Medjool Dates – 1 cup, pitted, soaked in for 10 mins in warm water
Raisins – 1 cup
Gingerbread Spice – 1 tsp
Salt – 1/8
Lemon Zest – 1 tsp
Coconut Sugar – 1/4 cup
Water – 1 TBSP
–
Cashew Cheeze Frosting:
Cashews – 1 cup, soaked 2 hours
Lemon Juice – 2 TBSP
Coconut Oil – 2 TBSP
Vanilla Powder – 1/2 tsp
Xylitol – 1 TBSP
Maple Syrup – 2 TBSP
Lemon Zest, to garnish
Instructions:
In a food processor, process almond until roughly chopped. Add walnuts, dates, raisins, salt, gingerbread spice, lemon zest, coconut sugar, and water. Pulse until mixture just starts to ball up. This took me about 5 minutes of pulsing and scraping the processor down, pulsing and scraping the processor down, etc. If you overprocess, too much oil will release and the mix will be too sticky. You want the nuts to still be visible- not a puree. When correct texture is reached, press into an 8 inch round pan. I used a parchment-lined springform for easy removal.
In a high speed blender or food processor, blend all of the topping ingredients until smooth. Spread over nut mixture and garnish with lemon zest, and any other desired topping such as dried cranberries, cacao nibs, pomegranate seeds, etc.
Yum