Hazelnut Cashew Milk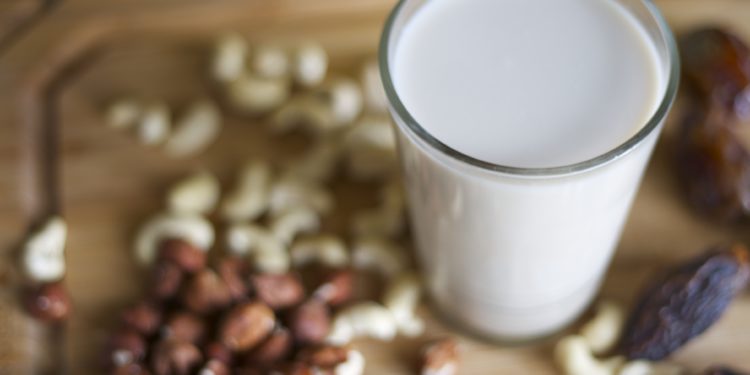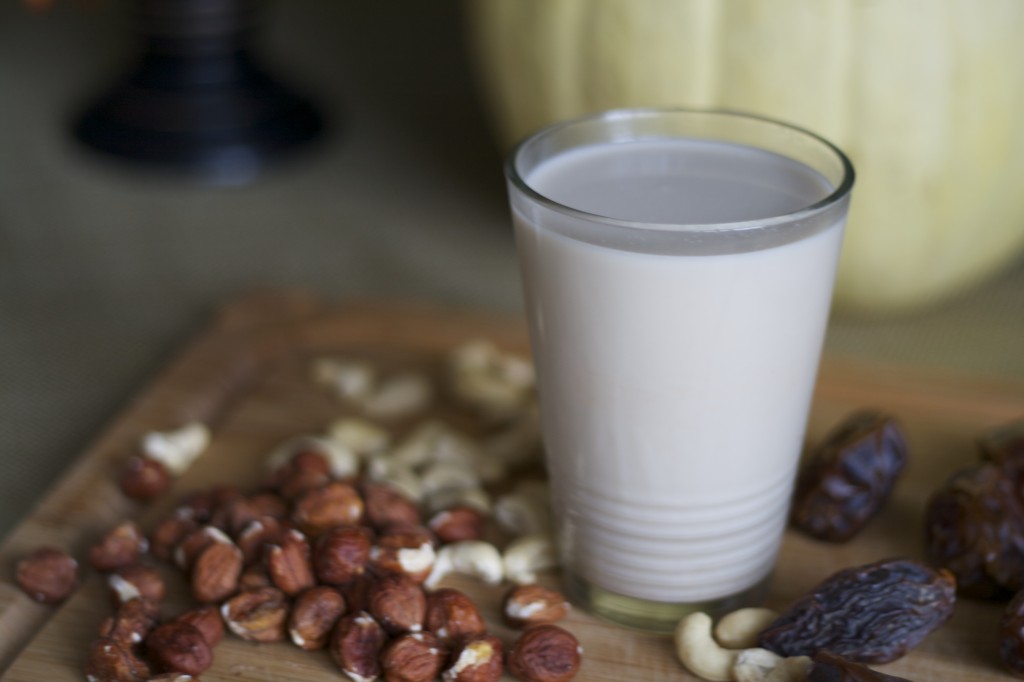 This is a great recipe to switch things up from your usual milk beverage. After I stopped drinking milk, I started drink soy milk. Now, I am totally anti-soy expect when it comes to fermented soy…but that's a whole 'notha story! Nowadays, I drink almond milk daily. I always drink unsweetened kinds, and I was looking into finding a brand with no carrageenan in it. More on that here.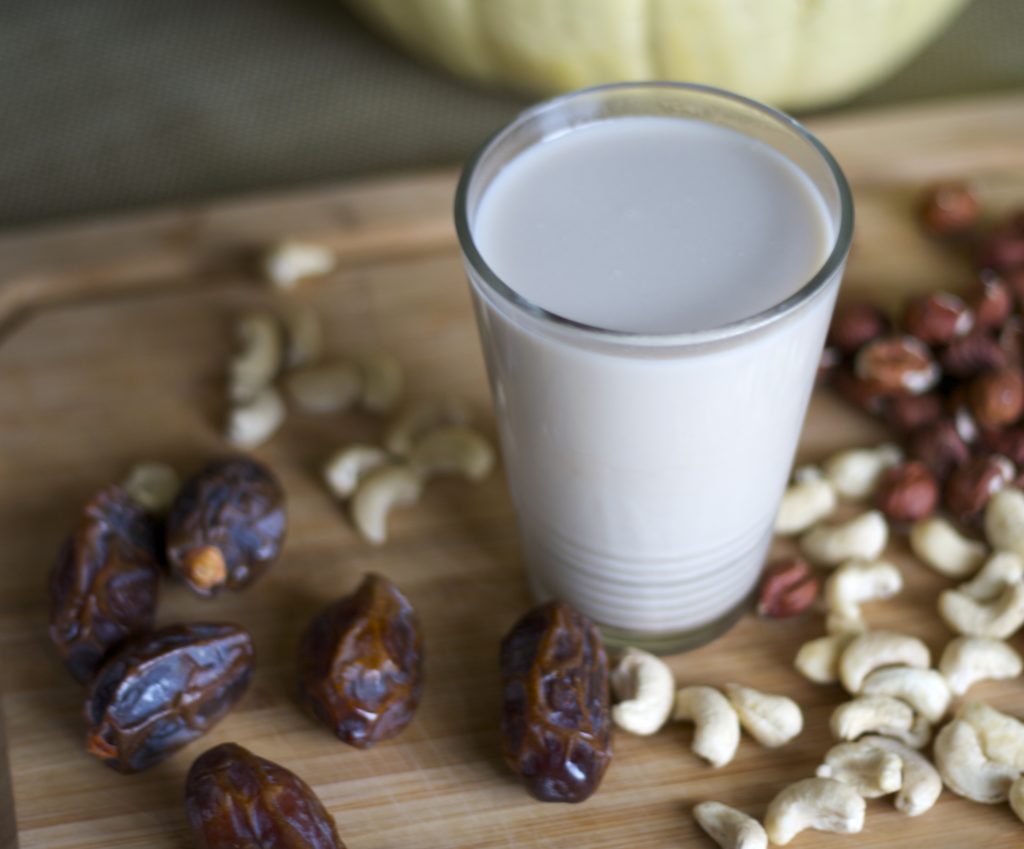 Lately, I've been making my own almond milk which is so fun and soo easy. You simply soak a cup of raw almonds for roughly 8 hours and then drain and rinse them. Mix the cup of almonds with your choice of 3-8 cups of water. The amount of water you use will determine how thick or how rich your almond milk will be. As a kid I always drank skim milk, and I find commercial almond milk quite thin, too. So, I like more water in my mix. After you blend the water and almonds thoroughly in a high speed blender. Use a nut milk bag, or cheese cloth to strain the mixture. The liquid is your almond milk, and the solid is your almond meal which you can use in recipe for raw crackers, cookies, breads, and more!
I was out of almonds, and I really needed some almond milk, but didn't want to buy any. I had hazelnuts in my freezer and decided to give them a go. I followed the same process as above, except I added 1 date per cup of water to sweeten the milk. I also added 1/8 – 1/4 tsp of vanilla powder per cup of water. Then, I blended and strained the mixture.
The result was beautifully creamy, lightly sweetened and smooth flavoured hazelnut cashew milk. I am loving this in a variety of different recipes, including lattes, coffee, and fruit smoothies. I also have a little treat coming up in my next post. A secret ingredient, let's say to an absolutely amazing raw hot chocolate. Stay tuned 😉
What is your favourite comforting winter drink? Have you made your own almond milk or nut milk before?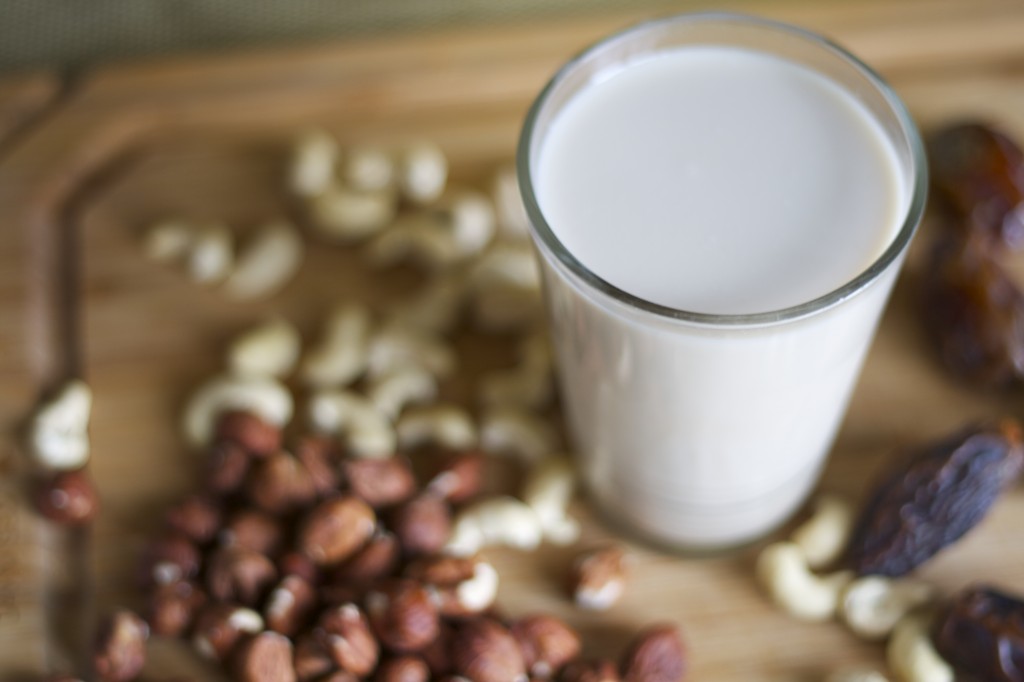 Hazelnut Cashew Milk
Raw Hazelnuts – 3/4 cup
Cashews – 1/4 cup
Water – 3-8 cups *I recommend 8 for my personal taste, and more bang for your buck
Dates, pitted – 1 per cup of water
Vanilla Powder – 1/8-1/4 tsp per cup of water
Instructions:
Soak nuts in water for roughly 8 hours. Drain and rinse. Mix all ingredients in a high speed blender until only pepper-sized flecks remain. Strain mixture through nut milk bag or cheese cloth. Store in the fridge. Ideally used within 3-4 days. Reserve pulp for other use (keep refrigerated, or frozen)
Yum