Que Pasa Factory Tour with Food Bloggers of Canada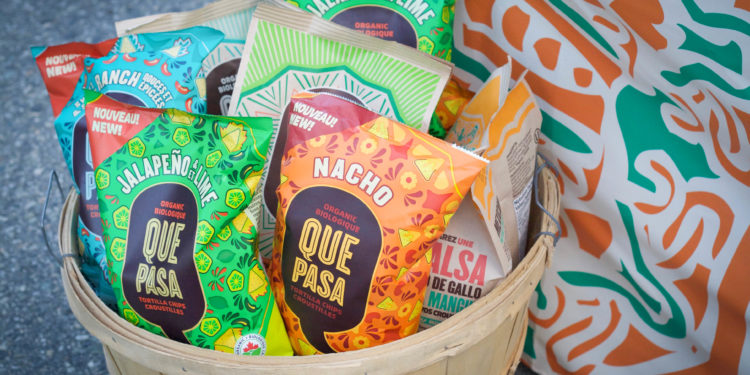 Last week I had the privilege of attending a first-ever tour at the Que Pasa factory along with Food Bloggers of Canada. I grew up on Que Pasa chips…my dad is an OG and has been eating these chips since they first started making them. But isn't it cool to find out that something you love is even better than you thought? Since touring the factory with one of the company's owners, I saw the love and care Que Pasa has put into the making of it's products and the integrity they have when it comes to cutting no corners even though they are now such a large company. They stay so true to their all-natural philosophy, using high-quality ingredients and saying NO to GMOs. Did I mention the chips are gluten-free and vegan? YES EVEN THE NACHO FLAVOUR!!!
Here's a few snaps of the awesome time we all had with Que Pasa – click to go through the gallery and see the description!
I trust Que Pasa as a company and are thrilled to here that they now sell to the US and Mexico as well as Canada. What a treat to be able to go on this fun tour with their awesome staff! Thanks FBC and Que Pasa!
Yum