Drop Dead Recipes- Vegan Sugar Cookies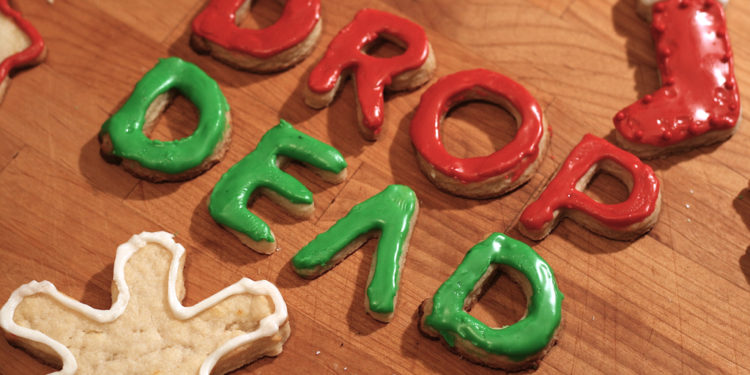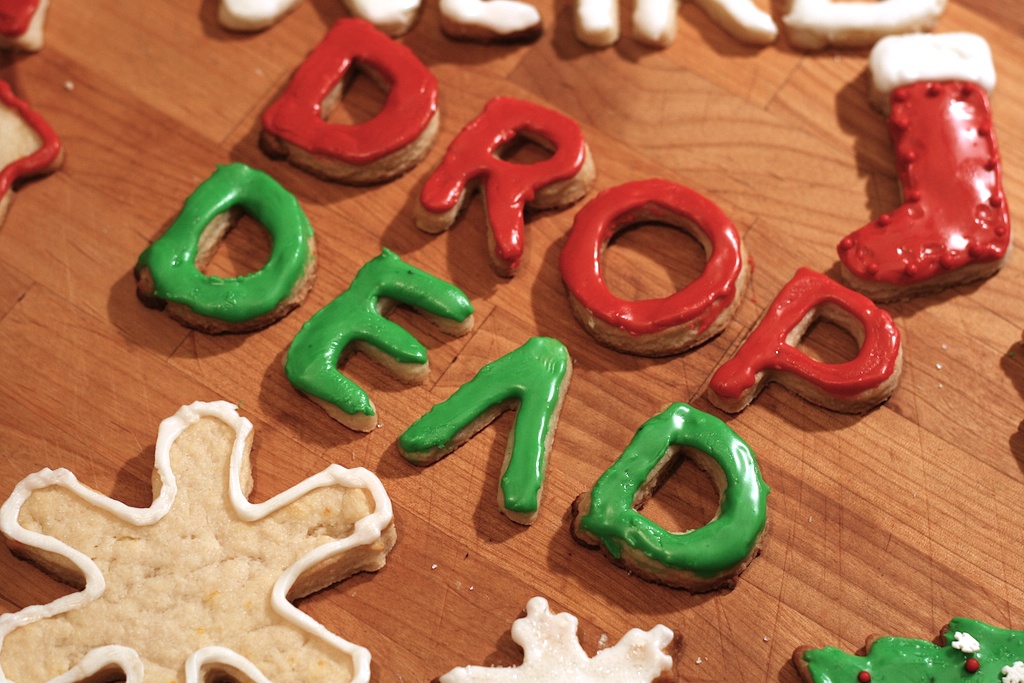 It's that time of yeaaaaaaaaaaar!! I just wanna curl up and watch Christmas Vacation and ELF!! Christmas is one of my fav times of the year and I am a little sad to be 'missing it' this year. By missing it I mean I won't be at home for Christmas, as I arrive in New Zealand on Christmas Eve. I do look forward to meeting a lot of new people and spending Christmas with Rhys' family and friends, in the sunshine. It will be a different Christmas, that's for sure. In the meantime, I want to take full advantage of Christmas festivities while I'm in still in Vancouver so that means lots of Christmas movies, Christmas music, baking cookies and several spiked bevvies….
I hope you love this recipe for vegan sugar cookies…they are so easy and fun to make. I have a few batches of dough frozen, and I'm going thaw them out and take them to a friend's house and do some baking with ma girls before I go! I suggest you make a double batch and freeze half…bake some at home and some with your friends.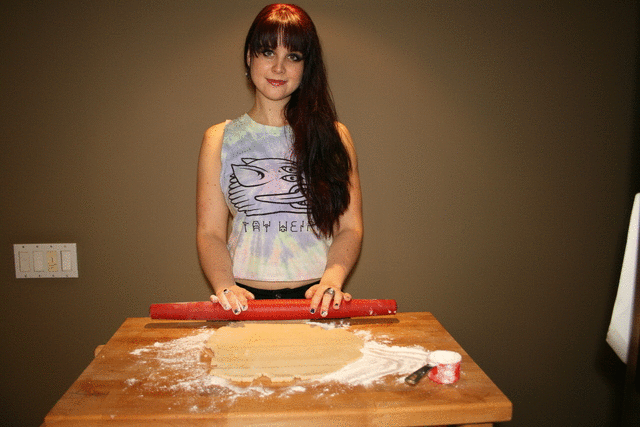 I'm wearing my "Stay Weird" shirt, which is pretty much my slogan in life. It's all about being yourself, and if you're like me…a bit weird, ya better stay weird!
Yum