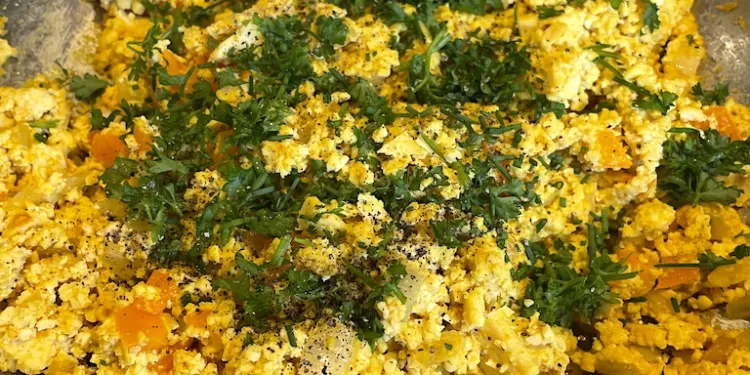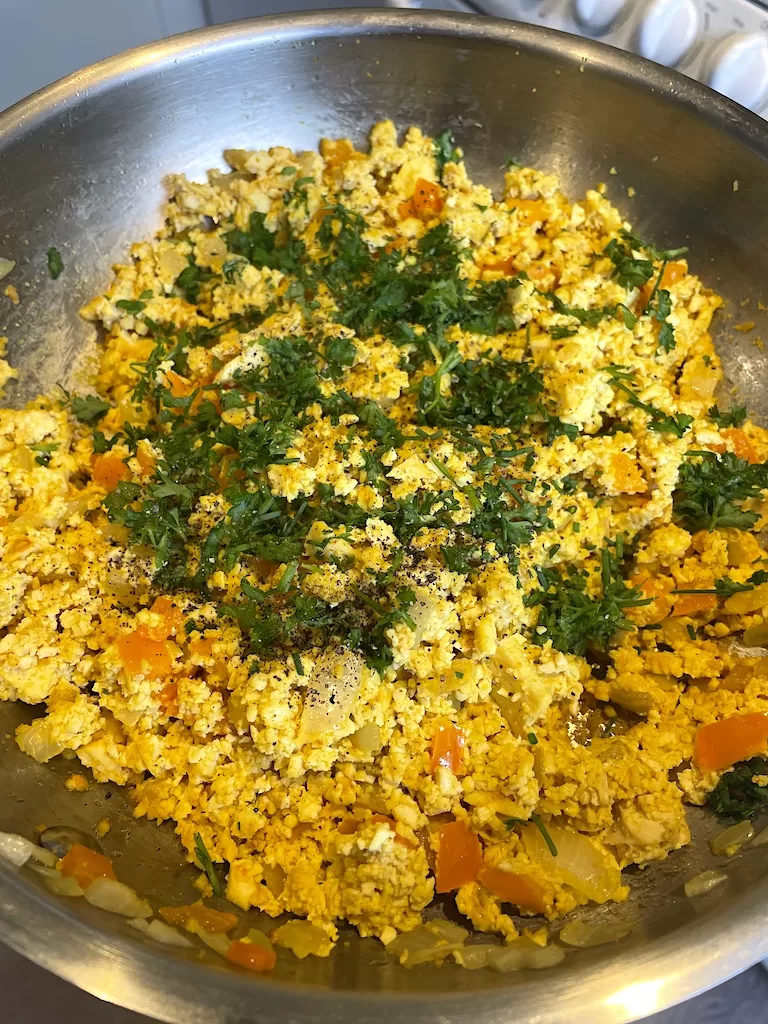 Sometimes… you've just got to have breakfast for dinner!
"Breakfast for dinner" is a super fun dinner party theme! The PJs are a must (for the food coma to come) 😴  This is an easy tofu scramble recipe for any time of day and it's sure to please vegans, vegetarians and omnivores alike. You can switch up the spices and herbs but I always leave the turmeric in for that nice yellow colour.
Tofu Scramble
Ingredients
1

Tbsp

olive oil

Half a medium onion

diced

Half a bell pepper

diced

1

block extra firm tofu

3

tbsp

nutritional yeast

1/2

tsp

salt

1/4

tsp

turmeric

1/2

tsp

garlic powder

1/4

tsp

smoked paprika

3

tbsp

oat milk

fresh chives and fresh parsley
Instructions
In a pan over medium heat medium heat, drizzle half a tbsp of olive oil and add peppers and onions. Cook for a few minutes until softened, stirring occasionally.

In a food processor, add tofu, nutritional yeast, salt, garlic powder, turmeric and smoked paprika. Pulse mixture together until it is a finely crumbly texture. Do not puree!

Stir in oat milk, remaining 1/2 tbsp of olive oil and add to the onion/pepper mixture, heating through for a few minutes.

Stir in some chives and parsley, add a pinch of black pepper and adjust salt if needed.
Yum