Raw Lemon Lavender Cupcakes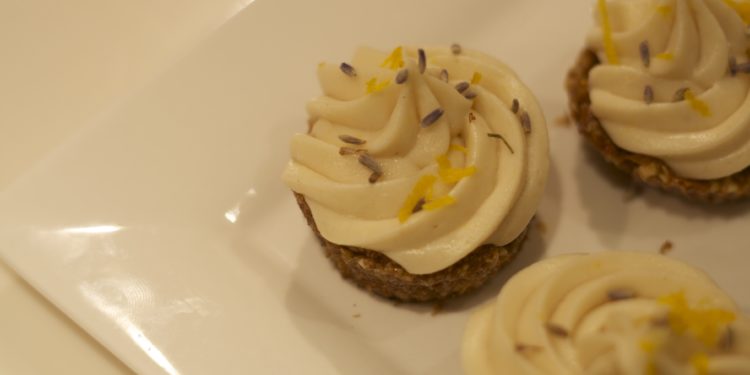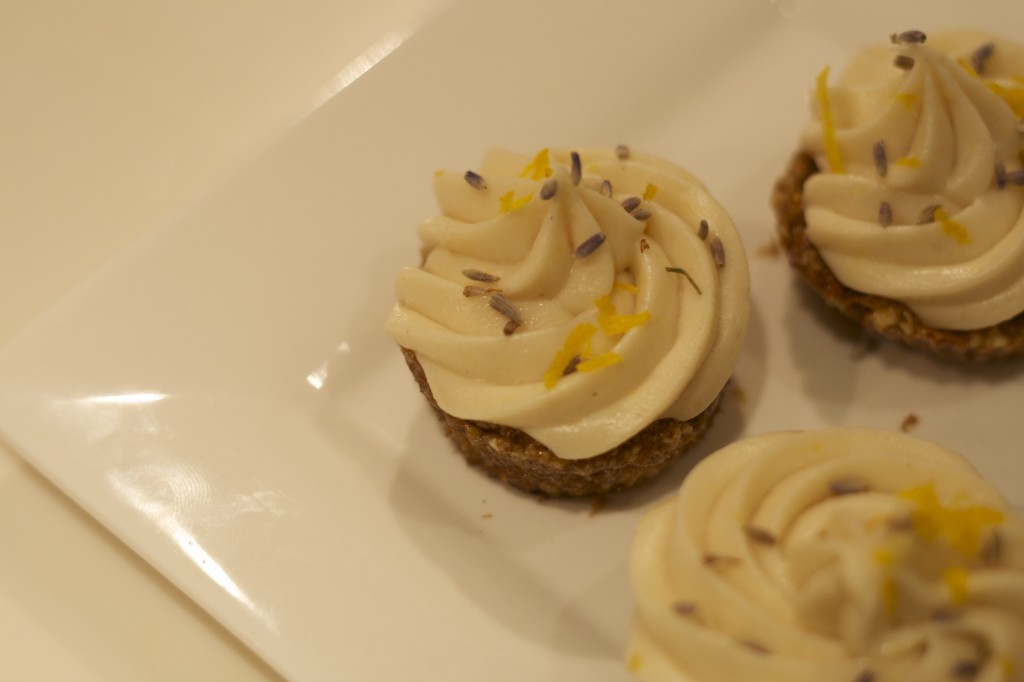 Okay, so y'all know I love the flavour combination of lemon and lavender. I've been making these lemon lavender shortbread cookies at Christmas time for years now! But I wanted something healthier, that I could still enjoy as a treat featuring those flavours. I thought about raw truffles, and raw cookies, but after digging up some lemon cupcakes from the freezer, and having my boyfriend compliment them profusely….I settled on raw lemon lavender cupcakes!
The base is nutty and sweet, with subtle lavender flavour. If you want to pump up the lavender, I'd use a full teaspoon of dried edible lavender. The 'icing' in this recipe is amazing…it's a challenge not to just eat it by the spoonful! I want to top everything with the sweet lemon cream!
A raw food recipe for lemon lavender cupcakes. The base 'cake' is made from nuts and dates with edible dried lavender. The silky lemon icing is made from the meat of young coconuts. Gluten-free and dairy-free.
Ingredients:
–
Almonds – 1 cup, soaked overnight and drained
Medjool Dates – 1/2 cup, pitted
Coconut Nectar Syrup – 1/4 cup
Edible Dried Lavender – 1/2- 1 tsp
Water – 1 Tbsp
Lemon Zest – 1 Tbsp, grated
Himalayan Pink Salt – Pinch
–
–
Coconut Meat from Young Coconut – 1/2 cup, reserve coconut water
Coconut Butter – 1/4 cup
Cashews – 1/2 cup
Coconut Oil – 1/4 cup
Coconut Nectar Syrup – 1/4 cup
Lemon Juice – 1/3 cup
Lemon Zest – 1 Tbsp, grated
Himalayan Pink Salt – Pinch
Reserved Coconut Water to thin, as needed
Instructions:
To assemble the cake, combine all 'cake' ingredients in a food processor, and pulse until only small chunks remain. Wet hands, a press into silicone cupcake liners. Place in fridge until chilled and you can pop them out easily- a few hours.
For icing, combine all ingredients in high powered blender, like a Vita-Mix, and blend until smooth, adding a touch of coconut water if needed. Pipe icing on top and garnish with lemon zest and lavender.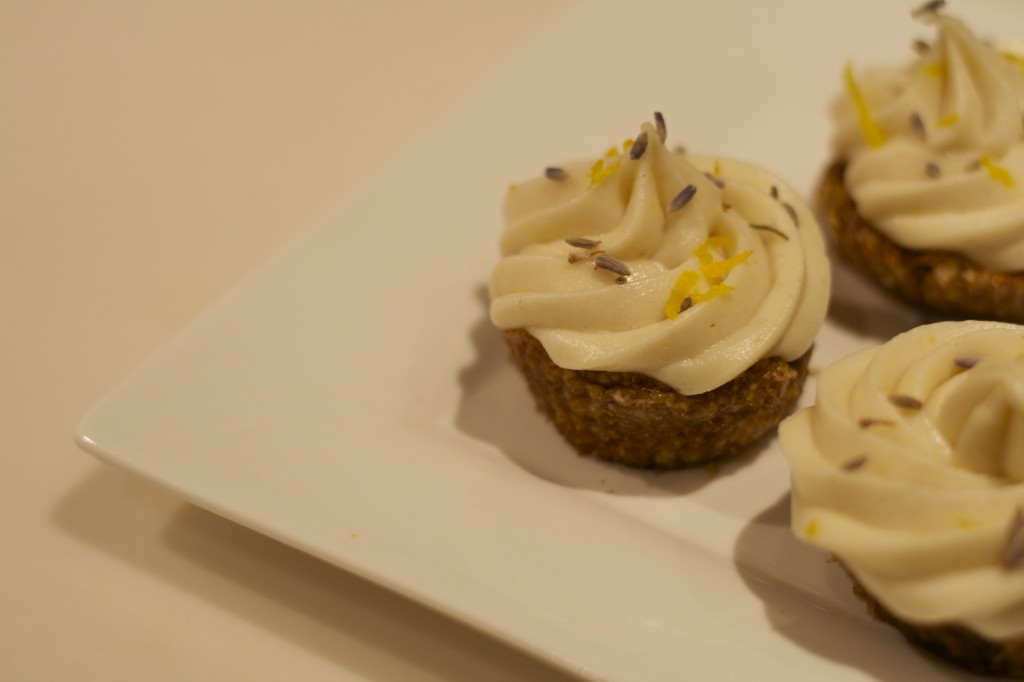 Yum