Vegan Hot Chocolate with Peppermint Coconut Cream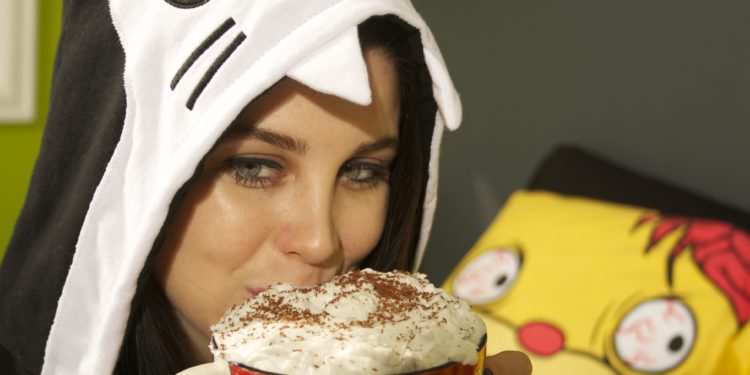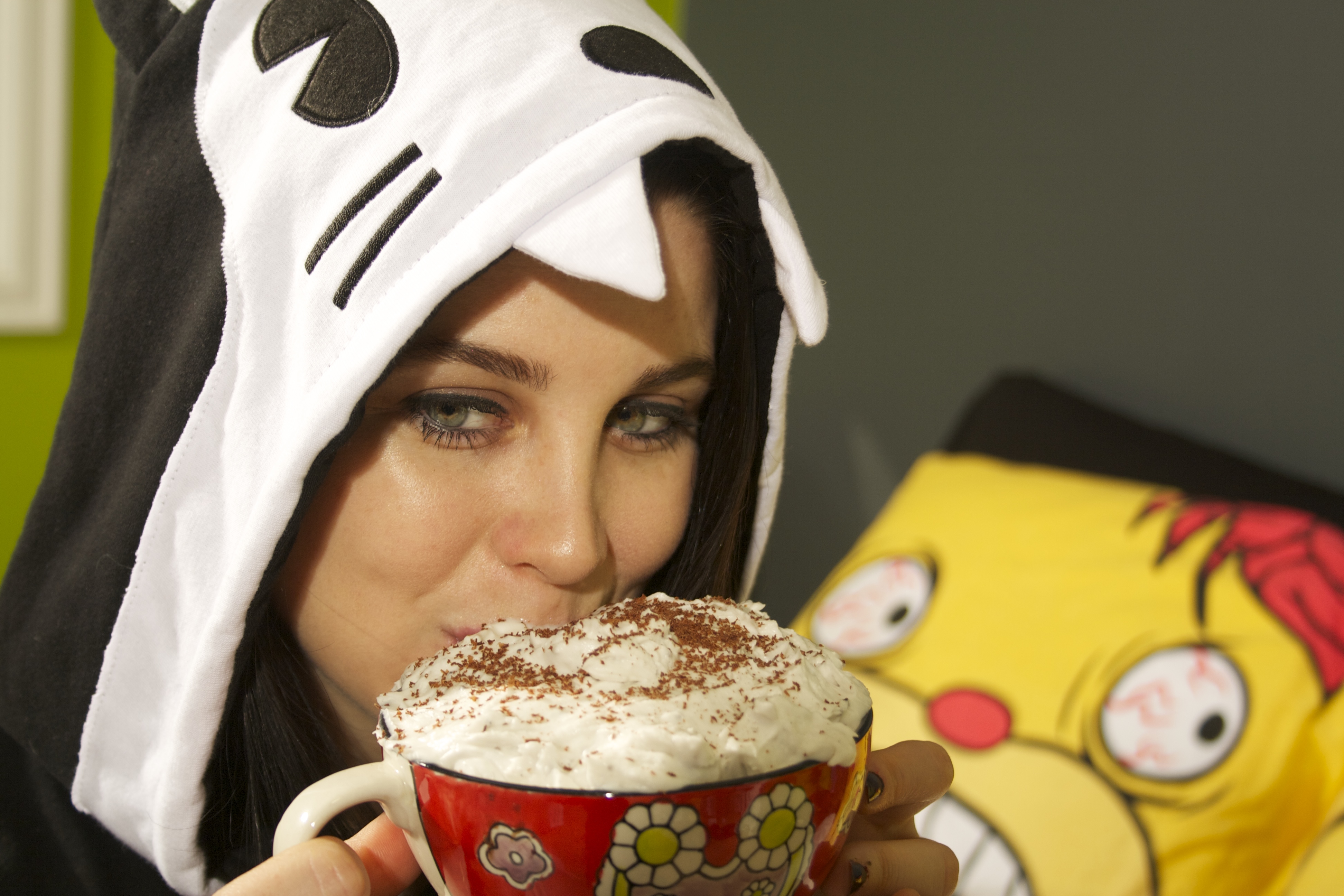 This recipe for vegan hot chocolate with peppermint coconut cream comes at the perfect time for those in the Vancouver area. I don't know about anyone else, but I was totally surprised when I woke up to snow today. We had a super sunny weekend and now this! I won't complain, though. I actually like the snow, and it's the perfect excuse to throw on your PJ's or your epic onesie and stay warm with some hot chocolate.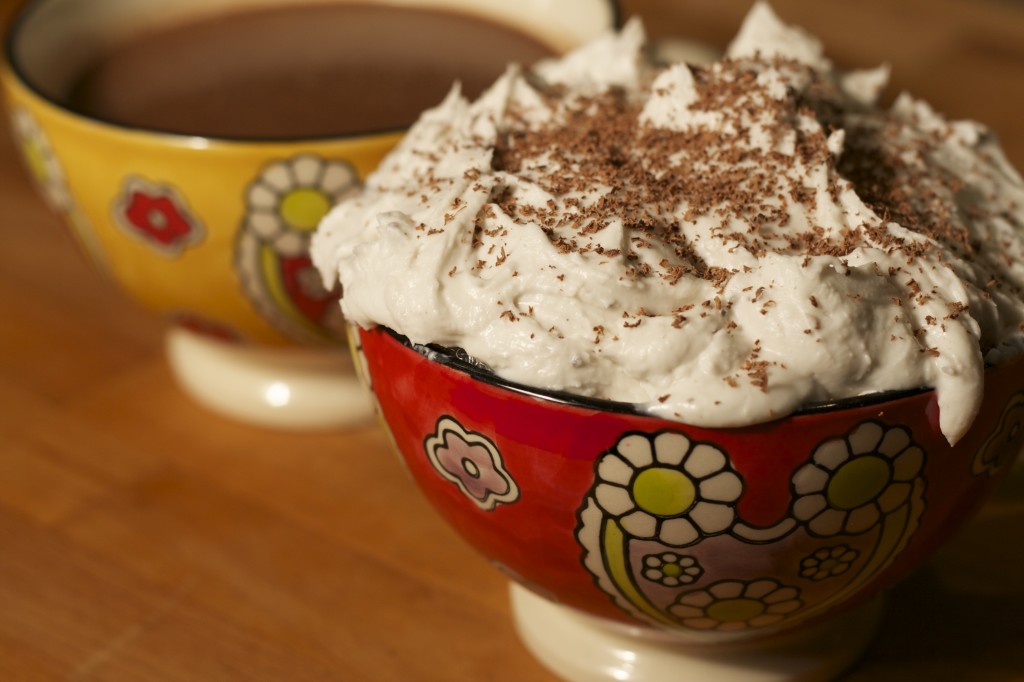 This is a great hot drink for winter. If you're a fan of hot chocolate and you usually use the pre-made powders from the store, this will be an awesome treat. This recipe is suitable for vegans, as it's dairy-free, but anyone will love it. Best of all, it only takes a couple minutes to make!  The chocolate is rich, thick, and creamy, and it's topped with a flavourful peppermint coconut cream- just like whipped cream but dairy-free, and even tastier. Top this drink off with some grated dark chocolate, but to make sure it is vegan, just read the ingredients on the label. Most dark chocolate bars that are 70% cacao are vegan, but you can also make sure that there are no milk solids, milk fats, lecithin (except soy lecithin), and dairy. It's easier to tell with a high-quality chocolate bar because there will be only a few ingredients listed on it.
You can play around with the flavours in the recipe in a bunch of different ways, too! Instead of peppermint extract, you could add orange, or just vanilla. You could add a pinch of cinnamon, or a pinch of chili powder for a Mexican hot chocolate.
Make a big mug of this hot chocolate and chill in your Kuro Onesie. It's the best.
Vegan Hot Chocolate with Peppermint Coconut Cream 
Coconut Cream:
Coconut cream*, from one 496mL can of coconut milk
1-2 Tbsp powdered sugar
1 vanilla bean (slice in half and scrape seeds into mixture), or ½ tsp vanilla extract
a few drops of peppermint oil or peppermint extract
dark chocolate bar, grated, for garnish
Whisk together coconut cream, powdered sugar, vanilla, and peppermint. You may put this in the fridge for an hour to let it thicken up even more.
Hot chocolate:
2 cups of liquid** (approximate ¾ cup coconut milk, and 1 ¼ cups almond milk)
2 Tbsp organic, unrefined sugar
2 Tbsp cocoa powder
In a pot, bring milk to a boil. Immediately reduce heat to a simmer. Whisk in sugar and cocoa powder until smooth.
Pour into two mugs and top with coconut cream and grated dark chocolate.
*When you open a can of coconut milk, there will be thick coconut cream that has risen to the top of the can. Using a spoon, scoop the coconut cream out of the can and into a mixing bowl. Liquid coconut milk will be left in the can.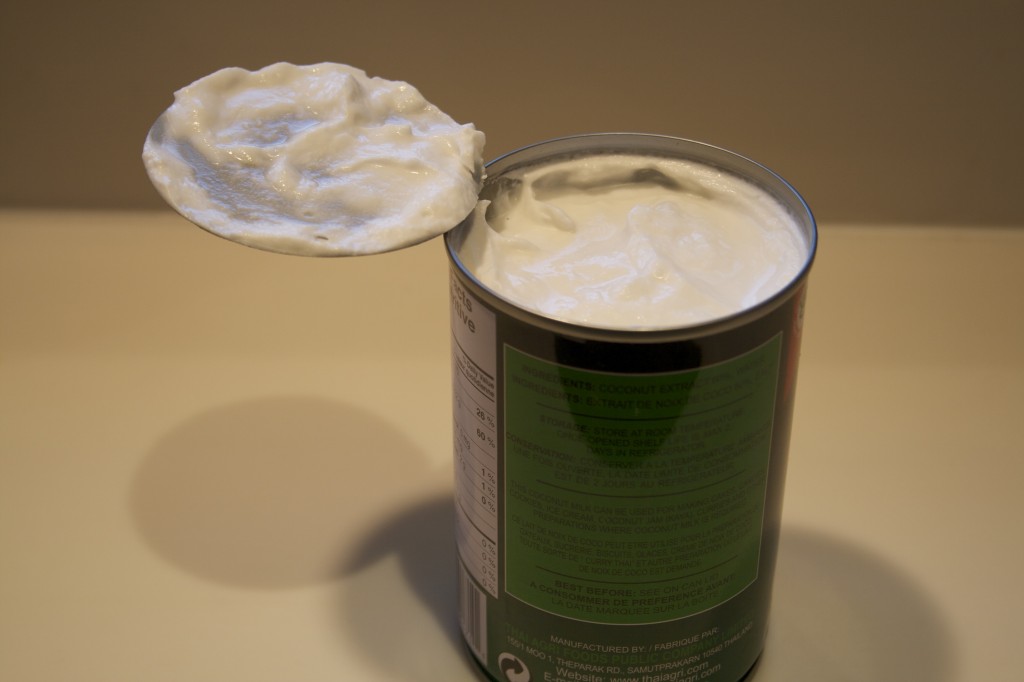 **For the hot chocolate, you can use the remaining coconut milk from the can, after you have scraped the coconut cream out. Use your favorite non-dairy milk until you have two cups of liquid. I found that ¾ coconut milk to 1 ¼ cup non-dairy milk works well.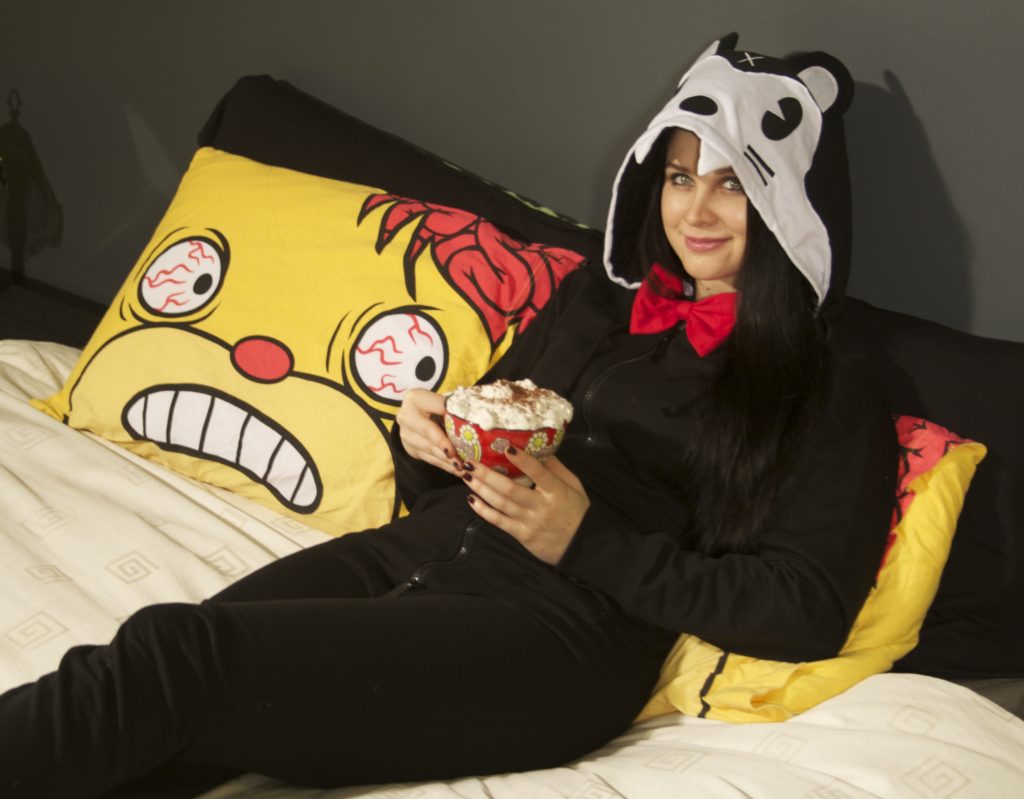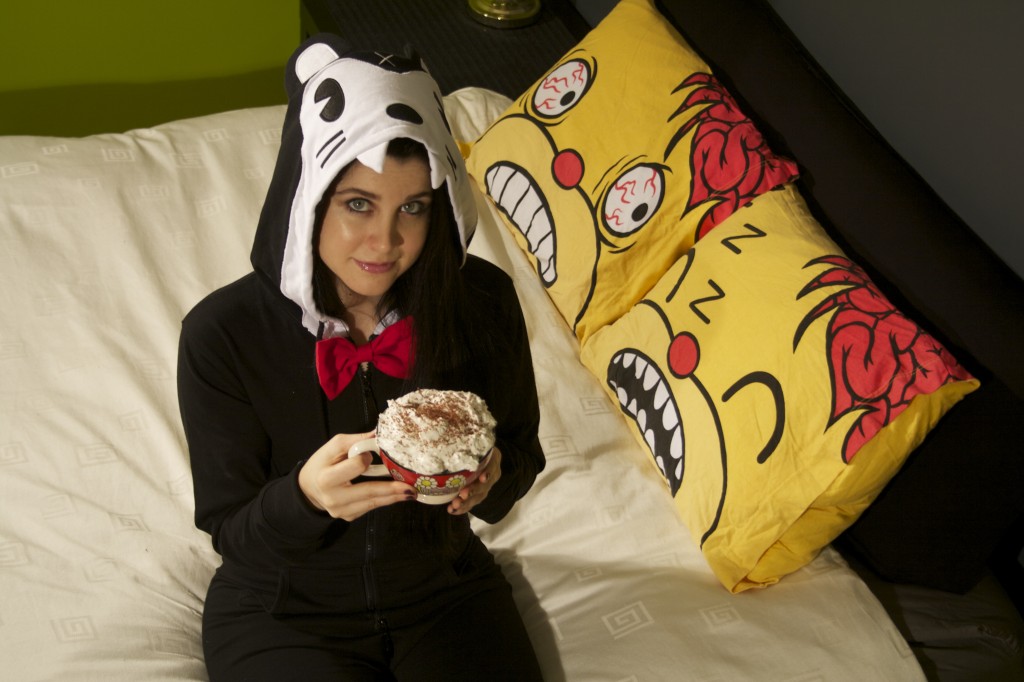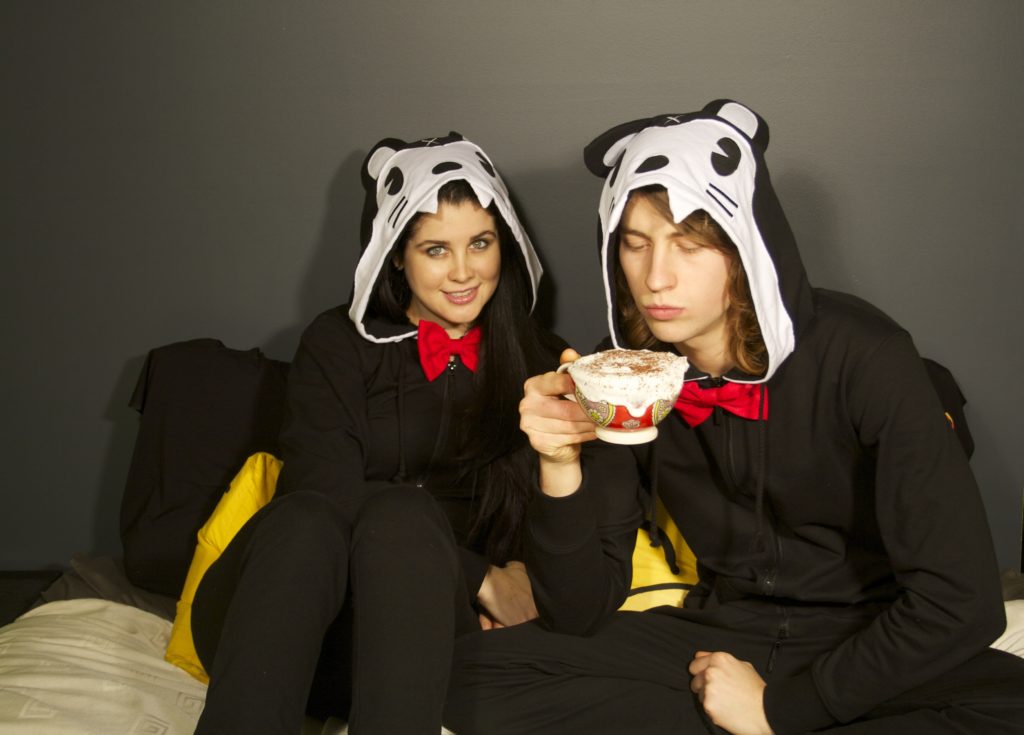 Yum