Virtuous Pie – Plant Based Pizza Joint And Creamery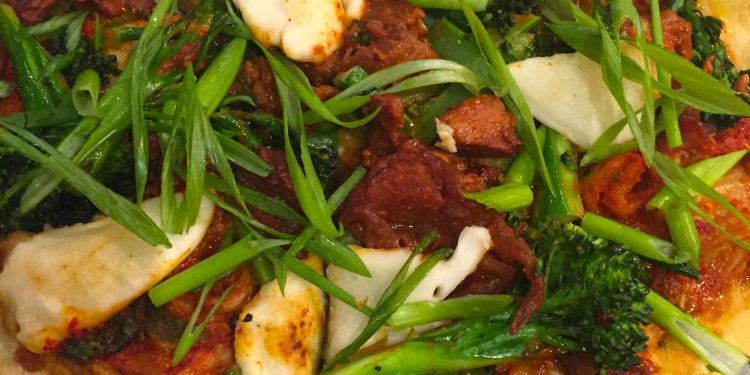 I recently had the pleasure of trying out Vancouver's only plant-based pizza joint and creamery. I had been hearing so much about "Virtuous Pie", I knew I had to get there as soon as I possibly could.
I love the entire concept of Virtuous Pie. Their mission is to change the way people eat and change the planet, one slice (or scoop!) at a time. Owner and executive chef Jim Vesel's aim was to create an ethical and sustainable menu without sacrificing great taste. I believe he has accomplished just that. The eight pizzas offered on the menu contain creative and delicious combinations of ingredients and the house-made nut-based cheeses could turn anyone into a plant-based food lover. Virtuous Pie uses a three-day dough (hand-stretched and house-made, of course) and it made for an awesome thin and crispy crust just how I like it!
Keeping things local, Virtuous Pie offers beer from Four Winds Brewery and 33 Acres by the bottle, kombucha on tap, BC's own Haywire wine on tap and several other refreshments.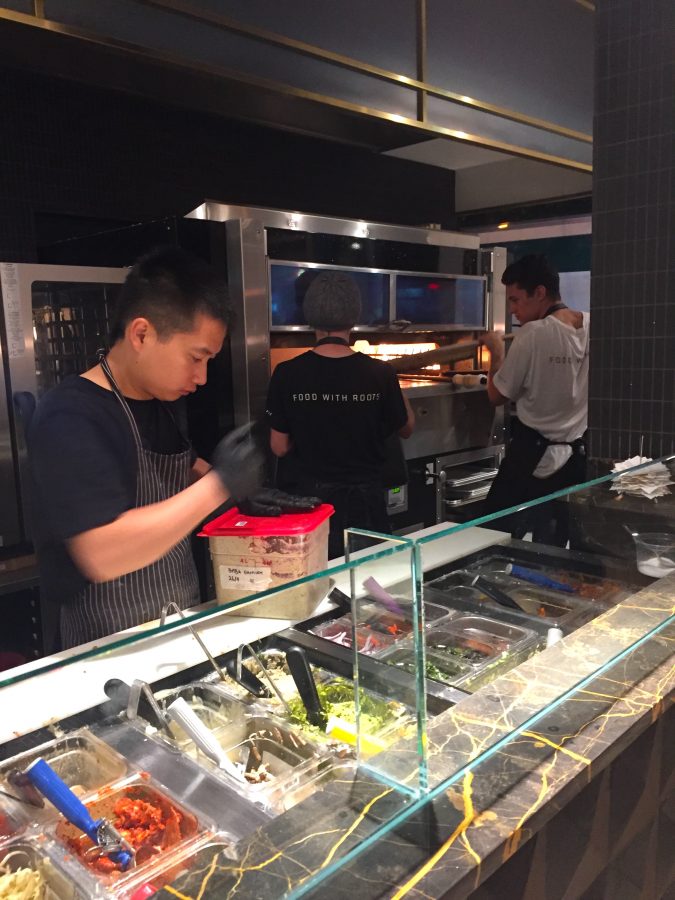 My friend and I ordered four pizzas between the two of us. We were a little hungry… but had plenty leftover to take home. The pizzas are $12 each but I would say slightly bigger than personal pizza sized. If you're hungry I would suggest ordering one pizza per person or else a pizza and a couple side salads between two people. I have seen some talk of people thinking that the pizzas here don't offer quite enough for their price point. To that I say, Virtuous Pie is an artisan plant-based pizzeria using quality ingredients. If you are looking to quickly consume a large pizza to yourself, consider ordering Domino's.
Cavoletto – "Bianca, dijon brussels, caramelized onion, tempeh bacon, feta, chili"
Stranger Wings – "Bianca, crisp buffalo cauliflower, fried shallots, blue cheese drizzle, scallion"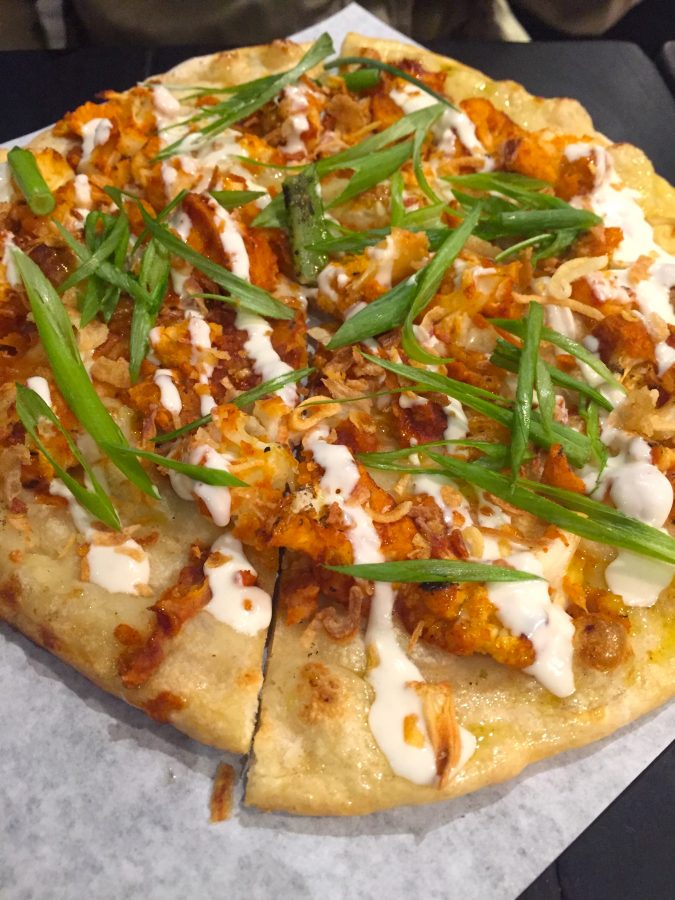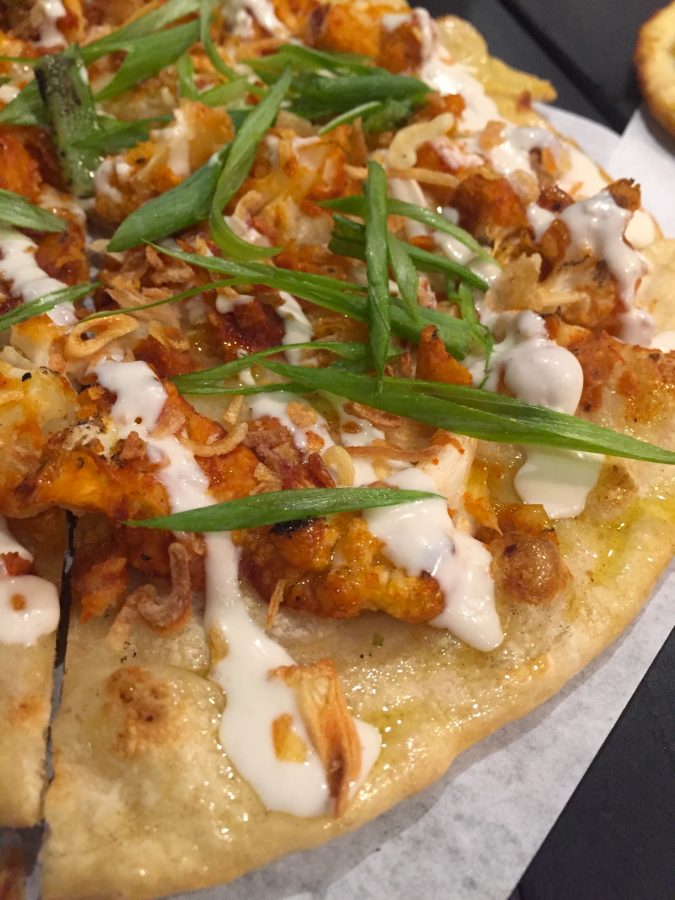 Kim Jack-Il – "Hoisin crema, cashew mozzarella, kimchi, gochujang, braised jackfruit, roast brocollini, scallion"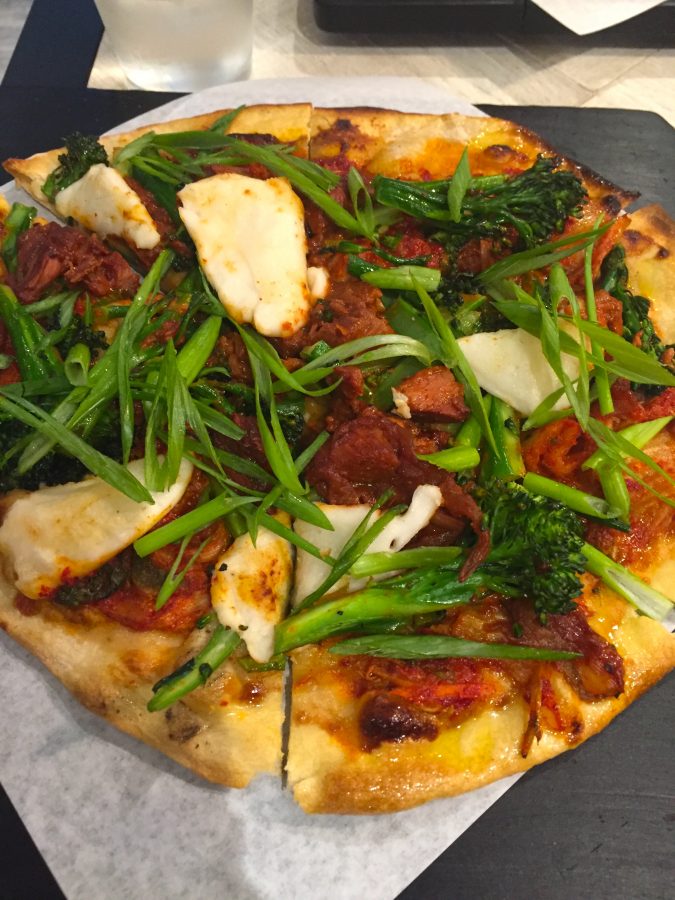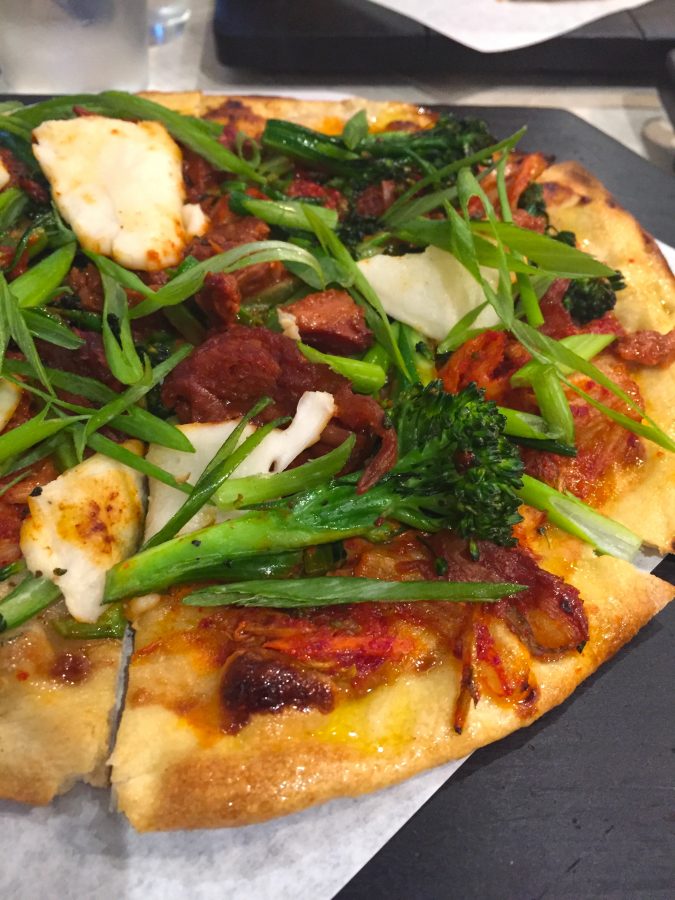 Of the pizzas we tried, Stranger Wings was the favourite of the night. The buffalo cauliflower with that blue cheese drizzle was just too good!
We decided that we would order extra feta on the cavoletto next time, a good sign for those doubting plant-based cheese. It seemed like a little more sauce and cheese would be enjoyed on each of the pizzas we tried.
The Kim Jack-Il was unique and tasty with a bit of a spicy kick, although I'm not sure I could taste all of the flavours included. It seemed as though some of the ingredients were lost amongst the hoisin crema…or was it the gochujang?
I am so looking forward to trying their other offerings soon. I have my eyes on "The Med – smoky baba ganoush, house made falafel, feta, kalamata, mint + harissa chutney" and "Superfunghi – bianca, cashew mozzarella, scalloped potatoes, truffle almond ricotta, wild mushrooms, rocket".
When it comes to the creamery side of things, I had looked at their extensive menu of flavours online and I was a bit disappointed to see that they were only offering one flavour at the time I went. I do look forward to grabbing a cone or taking home a pint in the future!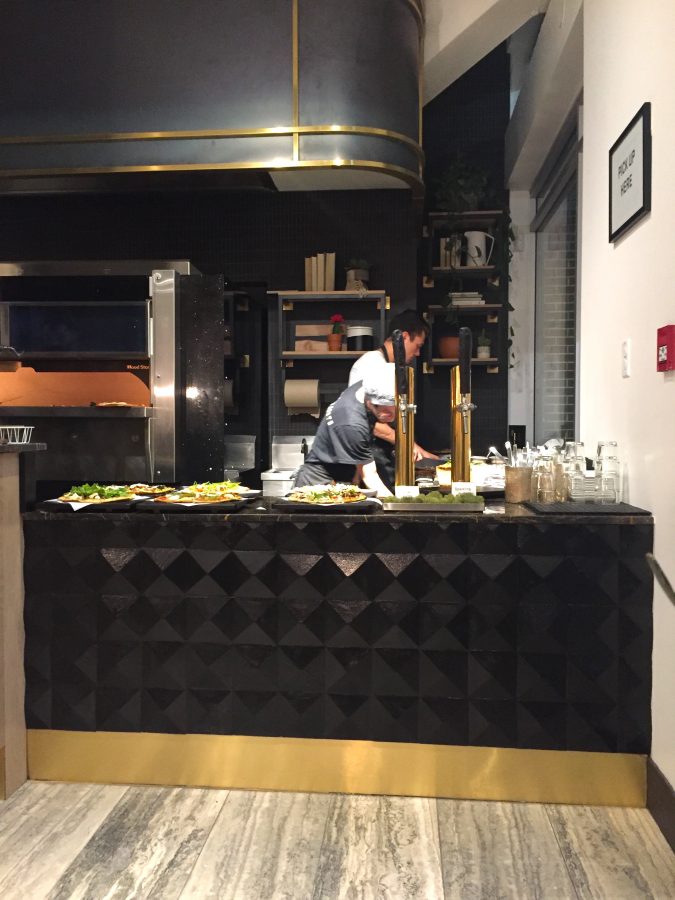 All in all I was impressed by the food at Virtuous Pie and I know that I will be grabbing some take-out in the future. The down side for me was the hectic process of dining in the restaurant. I understand that Virtuous Pie is a 21-seat joint aimed at serving pizzas within a 6-minute window from when you order. Having said that, when we arrived there was a crowd outside. We found a hostess and were informed that there were actually only two people ahead of us waiting to dine in. We were given menus while standing outside and a couple minutes later told that we should order outside so that our pizzas would be ready when we got our seats. As promised, in just a minute or two our seats were ready. We squeezed in to a table with four or five other people eating already. We served ourselves water from the water station and then a couple from our table finished and left. We were glad to have a bit more room but were quickly asked if we could get up and trade seats with a group of 4 people so they could have some more room. We are easy-going and of course we said yes. We squeezed into a different table again and soon our names were called to grab our pizzas from the pass. This set-up meant that we were unable to order drinks before receiving our food and we didn't end up ordering drinks at all due to the long line up at the cash register. It just seemed like a hassle. Throughout our meal we saw confused patrons holding their drinks or even salads while standing, seeming to wonder if they would be able to sit down and eat. We also saw other people asked to trade seats which is fine, as long as you arrive knowing that the nature of the restaurant entails that. If you are looking for a place in which to have a couple lingering drinks and enjoy a pizza and conversation, I would suggest to go off peak times (having said that, we were there at 8pm on a Wednesday). The whole process of ordering outside and then sitting down seemed awkward and confusing for many and especially for two girls with terrible anxiety (haha!). I will absolutely be back to Virtuous Pie but most likely just for take-out!
583 Main Street
604-620-0060
info@virtuouspie.com
Sun to Thu: 11am–10pm

Fri to Sat: 11am–11pm
Yum