Cookies 'n' Creme Cupcakes- Drop Dead Recipes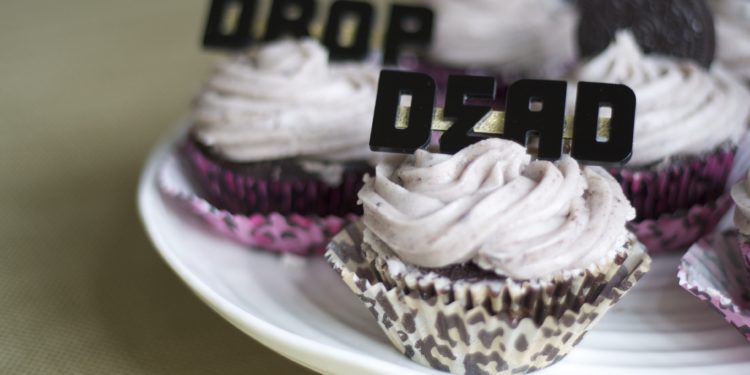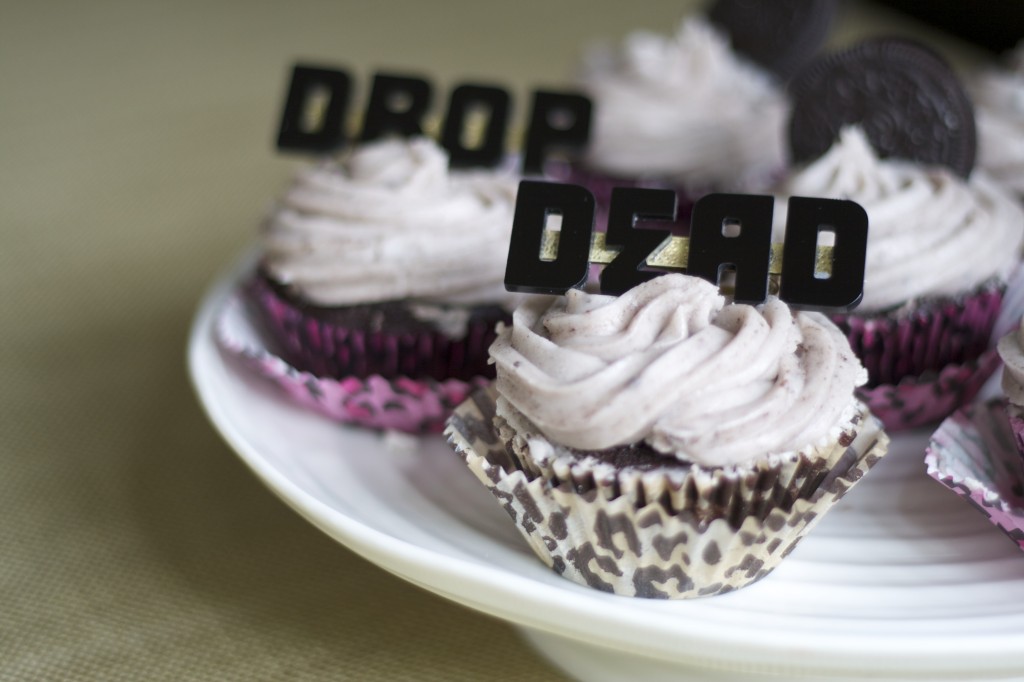 Today is my birthday! I had a little barbecue on the weekend with some friends, and on Friday I am leaving for a two-week long road trip. Not a bad birthday treat!!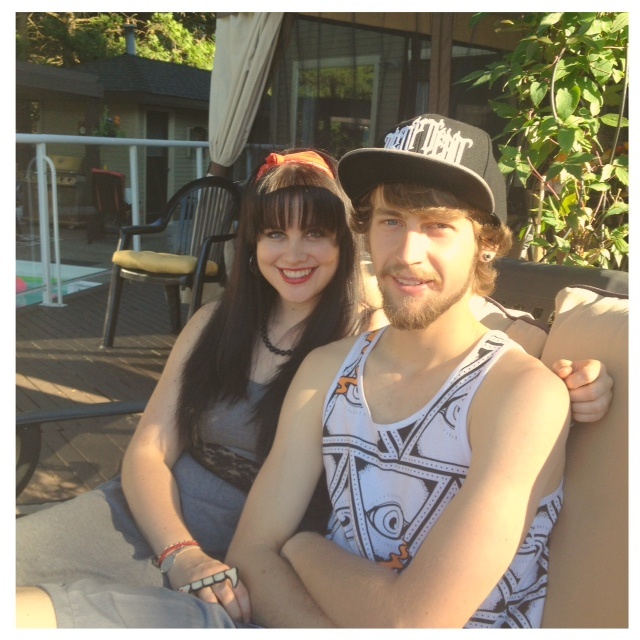 Let's celebrate in another way with these vegan Cookies 'n' Creme cupcakes. This is one of my favourite recipes when I want a supa special treat. I never eat Oreos but for some reason when you add them into icing something truly magical happens. I have made this so many times for so many different events and they're always a hit!
I was thinking that so far I have made all savory Drop Dead Recipes and so this month it's time for a change. I'm feeling a little indulgent- cupcakes, anyone?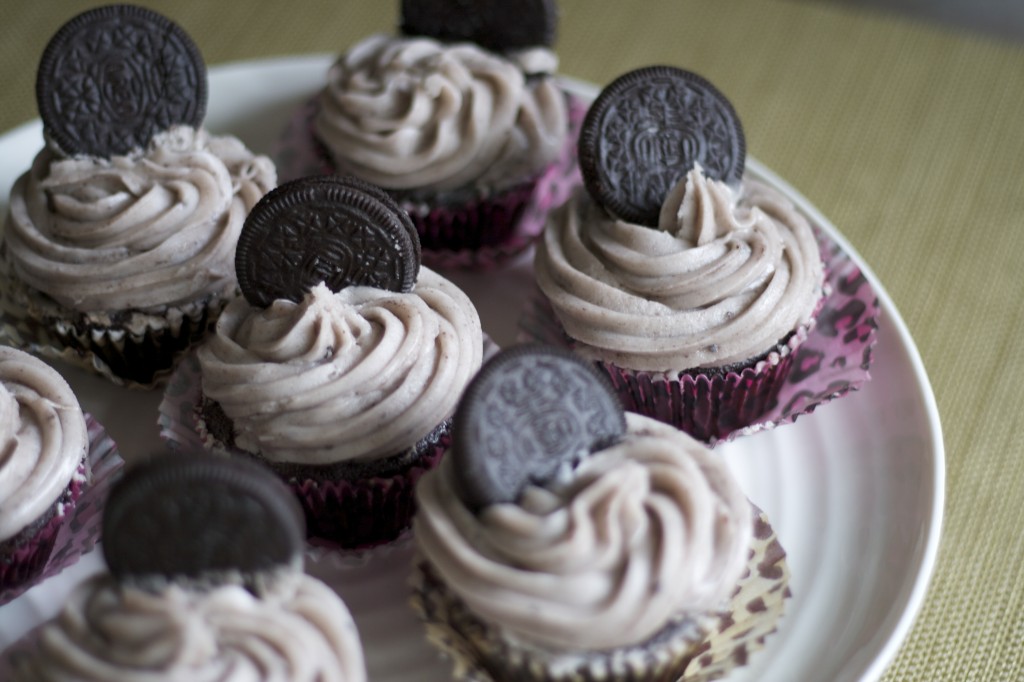 I pulled out all the stops and whipped up these cookies 'n' crème cupcakes made with only awesomeness, and no animal products.
For those of you that don't know…Oreo cookies happen to be magically vegan*! If that's not a reason to celebrate in itself, I don't know what is. As if you need an excuse to make these, though!
(*Just be sure to double check the ingredients listed- they may vary from country to country)
These chocolate cupcakes are topped with a fluffy cookie's 'n' crème icing. If you're worried about palm oils and are therefore hesitant when it comes to using vegan margarines, feel free to use organic butter, or organic coconut oil instead.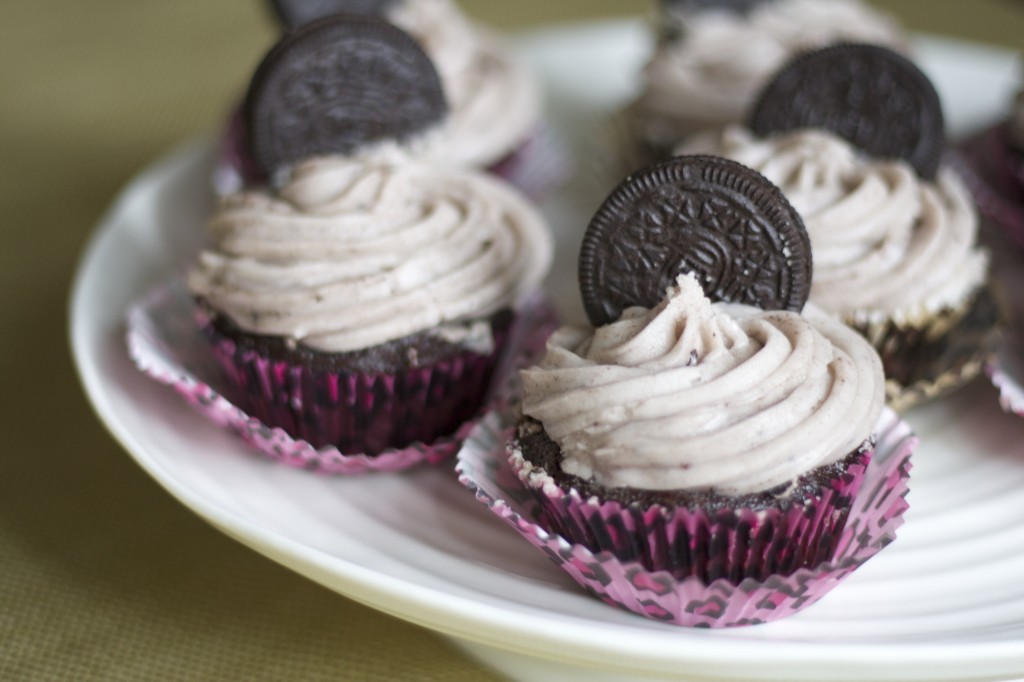 Cookies 'n' Crème Cupcakes
Cupcakes:
1 cup almond milk
1 tsp apple cider vinegar
1/3 cup vegetable oil
3/4 cup sugar
2 tsp vanilla
1 cup all purpose flour
1/3 cup cocoa powder
1/2 tsp baking powder
3/4 tsp baking soda
1/4 tsp sea salt
Preheat oven to 350 degrees and grease a 12-cup muffin tin. Line with cupcake liners.
Mix the vinegar with the almond milk and let sit for five minutes until nice and curdled.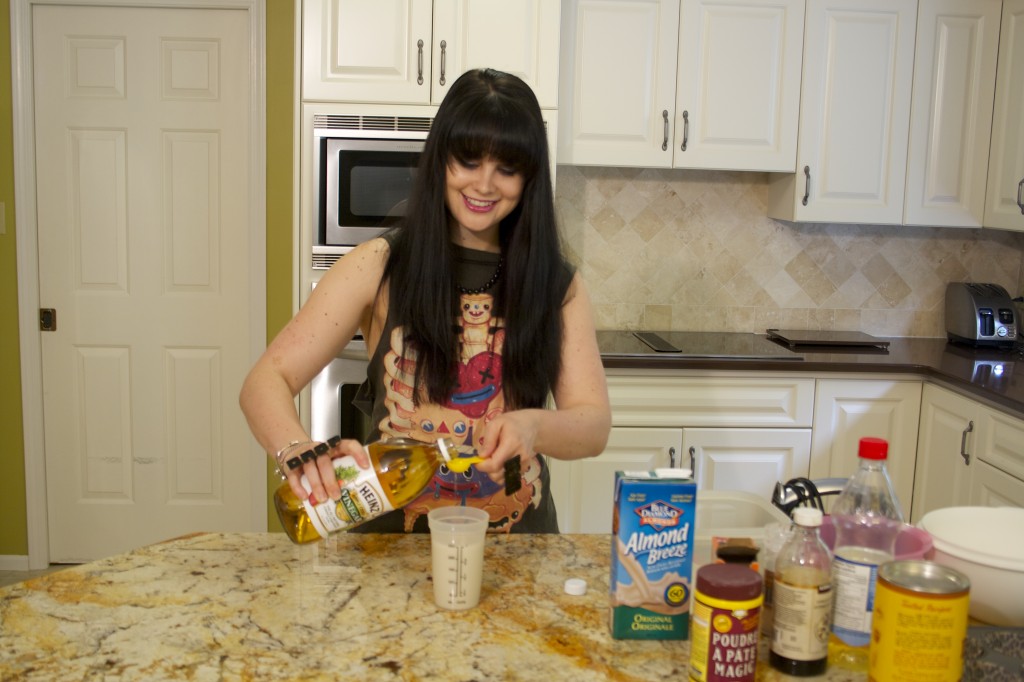 Whisk together the almond milk/vinegar, oil, sugar and vanilla.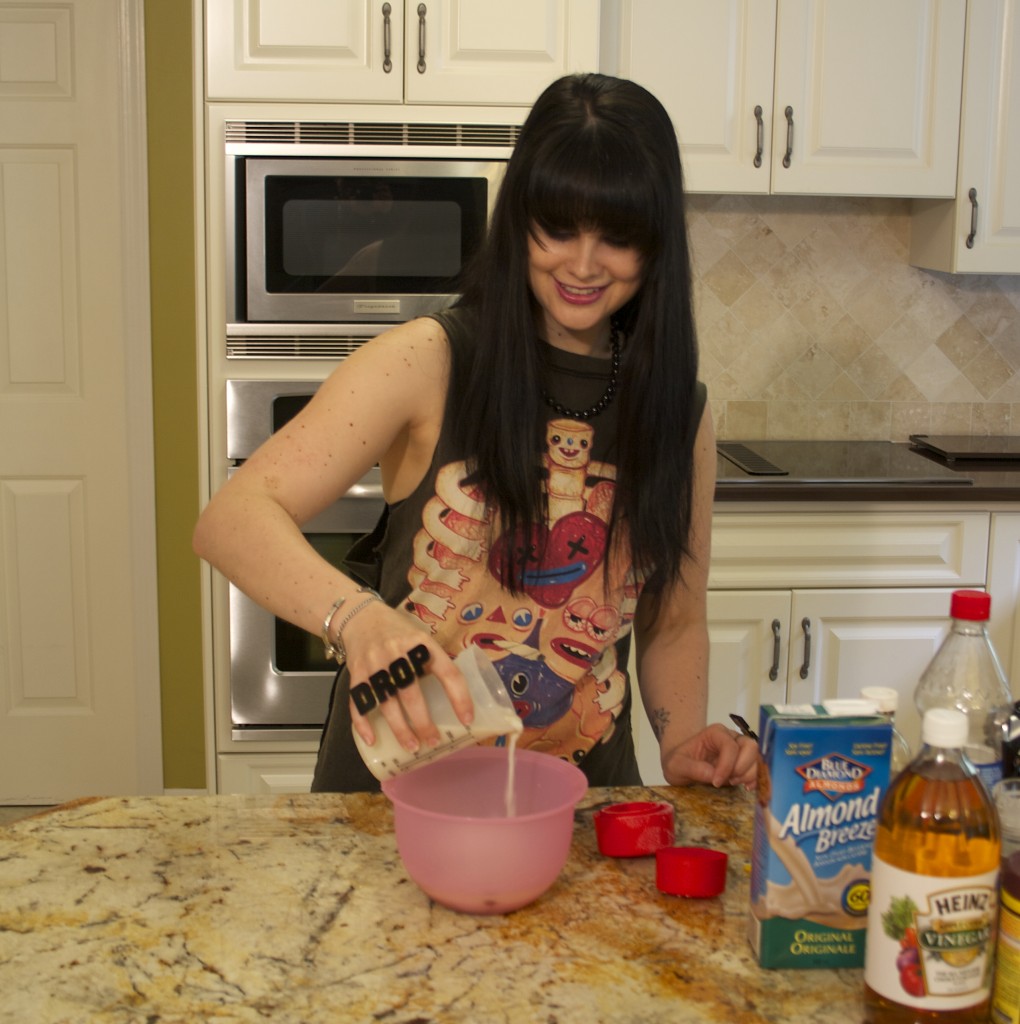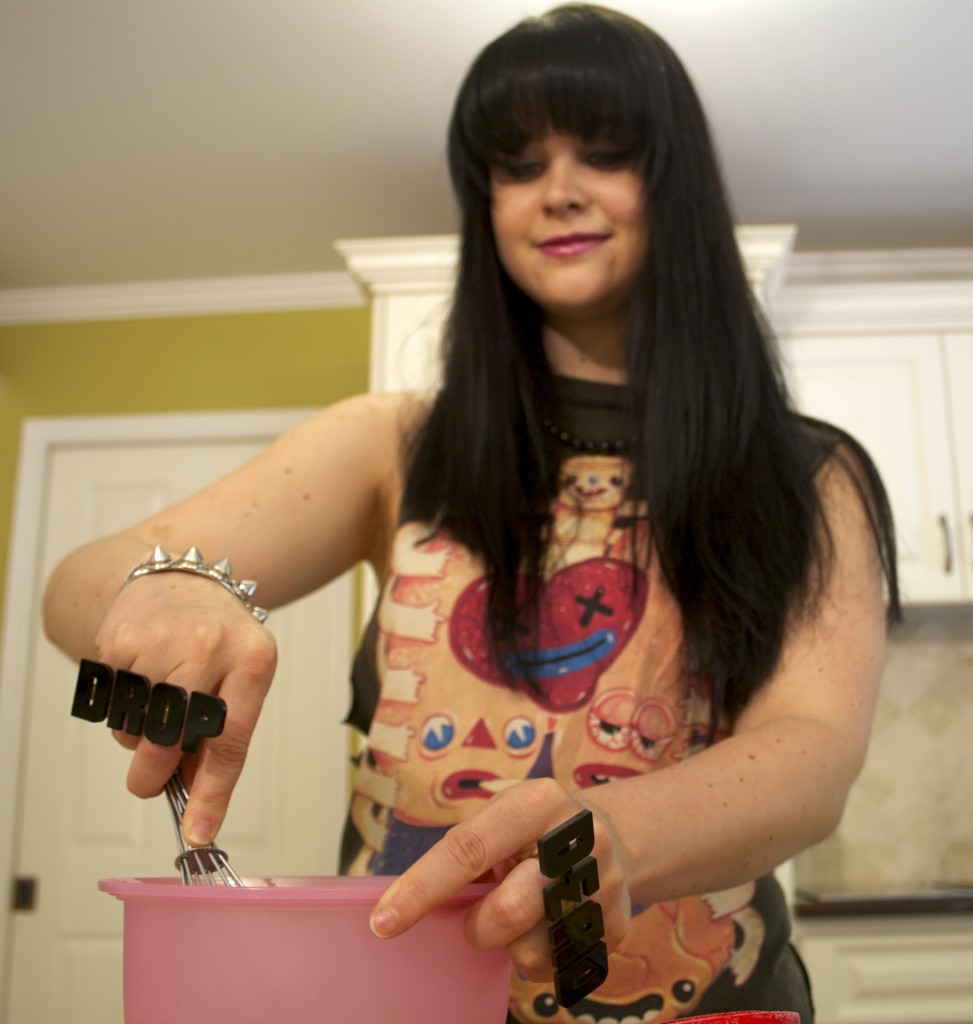 In another bowl, sift together the dry ingredients. Add the wet ingredients to the dry and mix until combined and no lumps remain.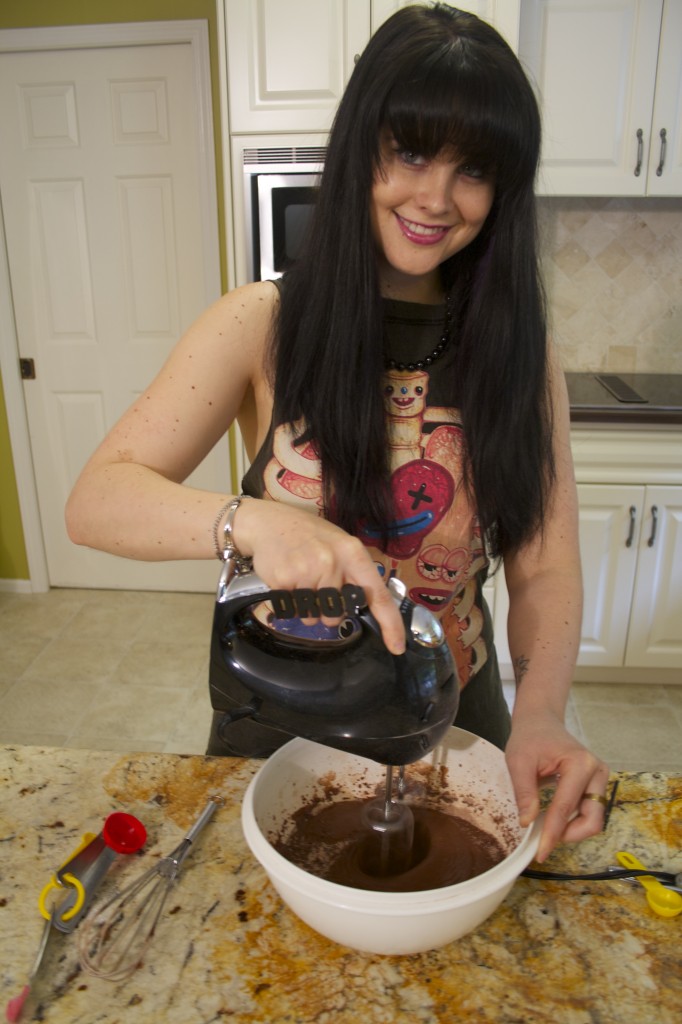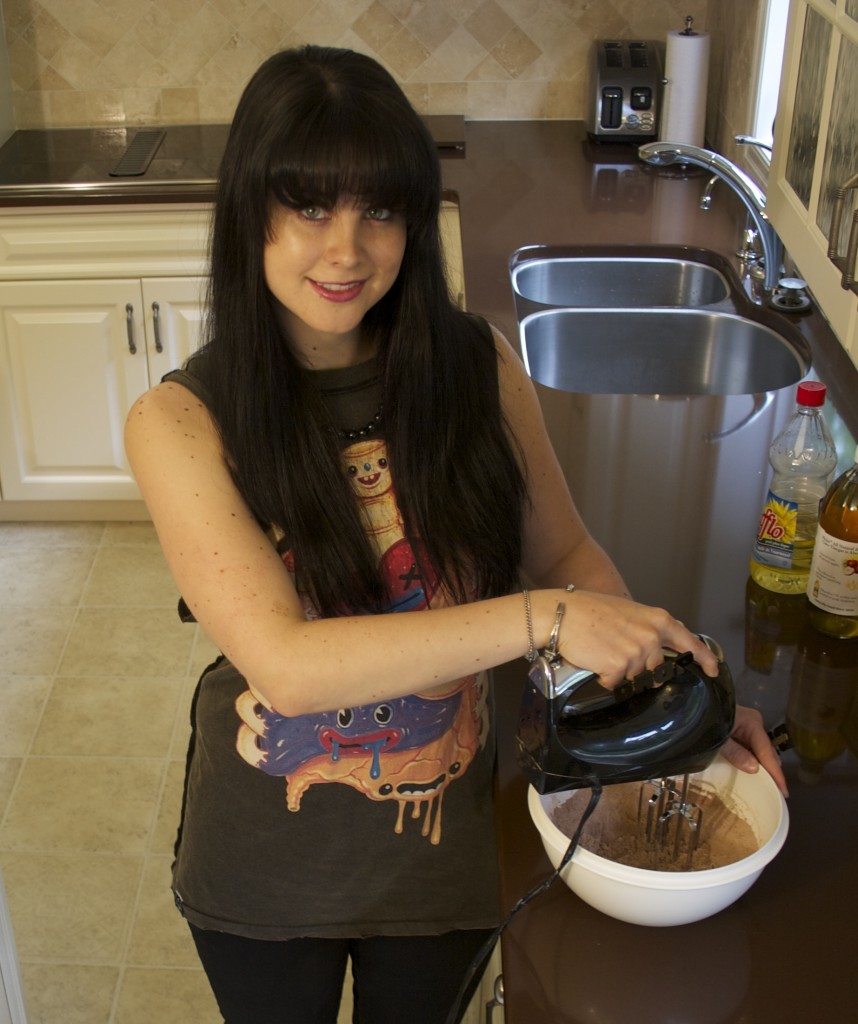 Pour batter into greased cupcake molds and bake for 18 minutes, or until a toothpick inserted into the cupcakes comes out clean.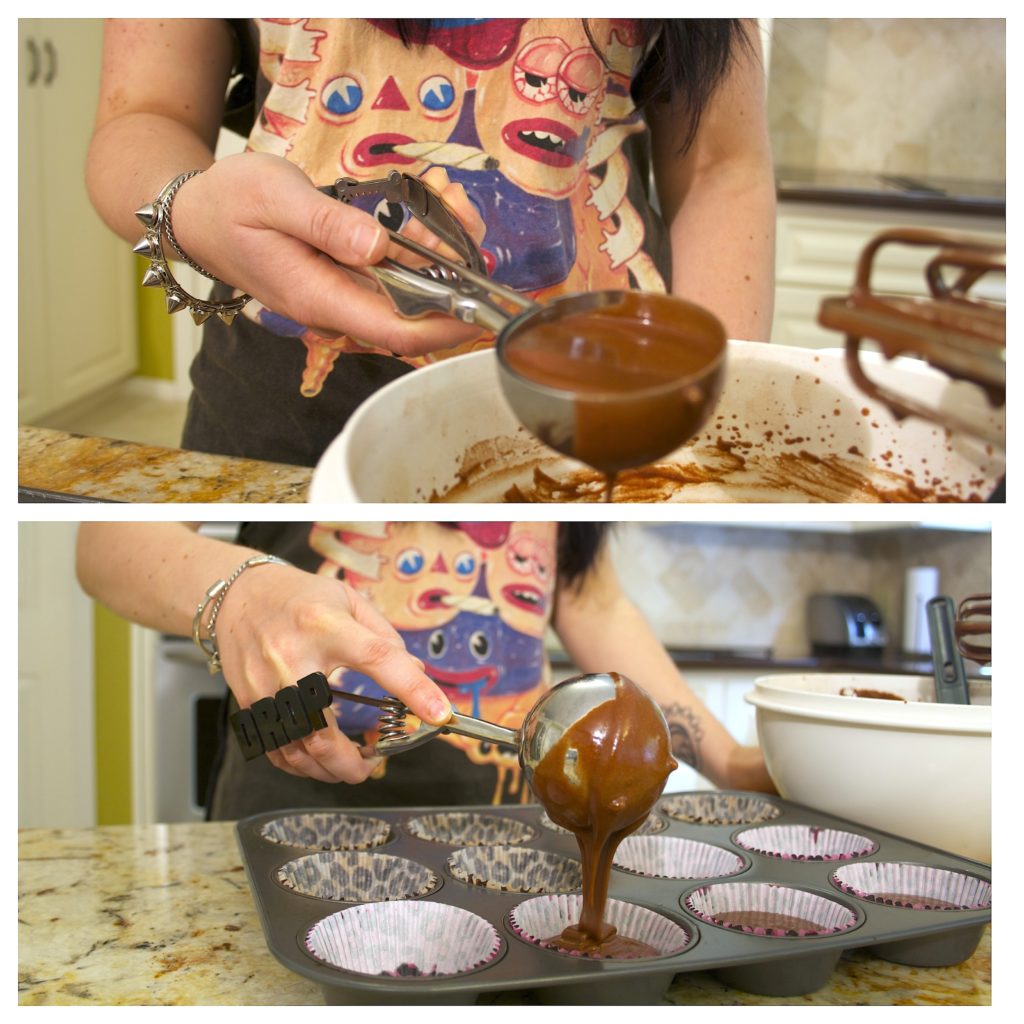 Let cool completely before frosting.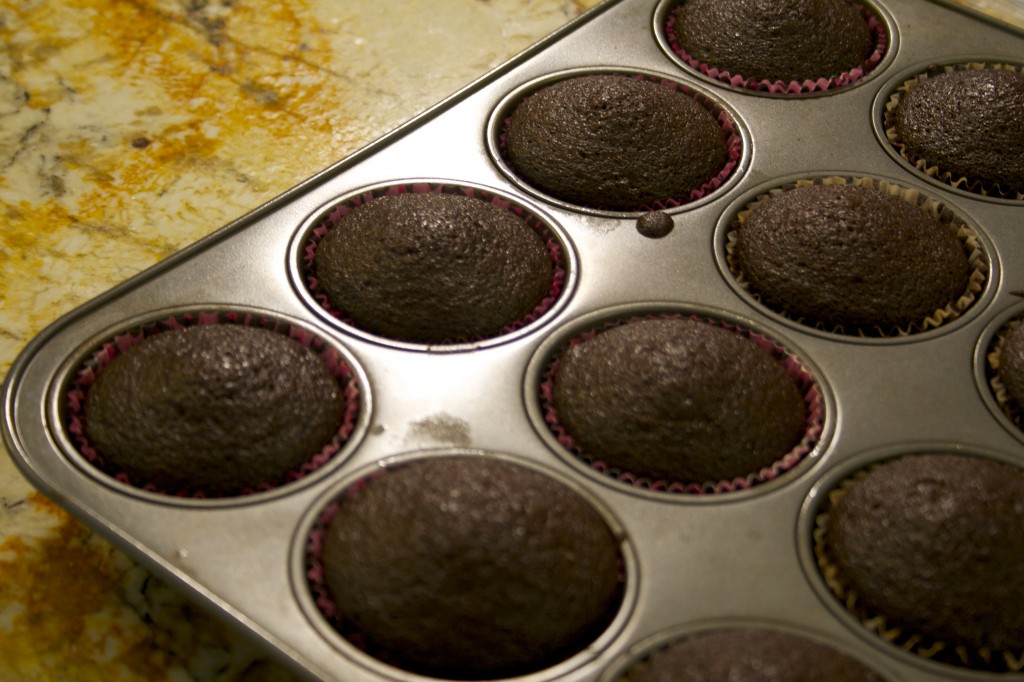 Frosting:
1/2 cup Earth Balance vegan margarine/organic butter/ organic coconut oil
3-4 cups powdered sugar
1-2 tsp vanilla extract
3+ Tbsp almond milk
1 cup crushed Oreo cookies (* I put a handful of Oreo cookies in a ziploc bag and crushed them until the pieces were small enough to fit out the piping tip I had chosen)
Beat the margarine or butter until soft. If using coconut oil, gently heat until softened, first.
Add the powdered sugar, 1 cup at a time, alternating with a tablespoon of almond milk and continue to beat until light and fluffy.
Add vanilla, and thin with almond milk until desired consistency is reached.
Stir in crushed Oreos.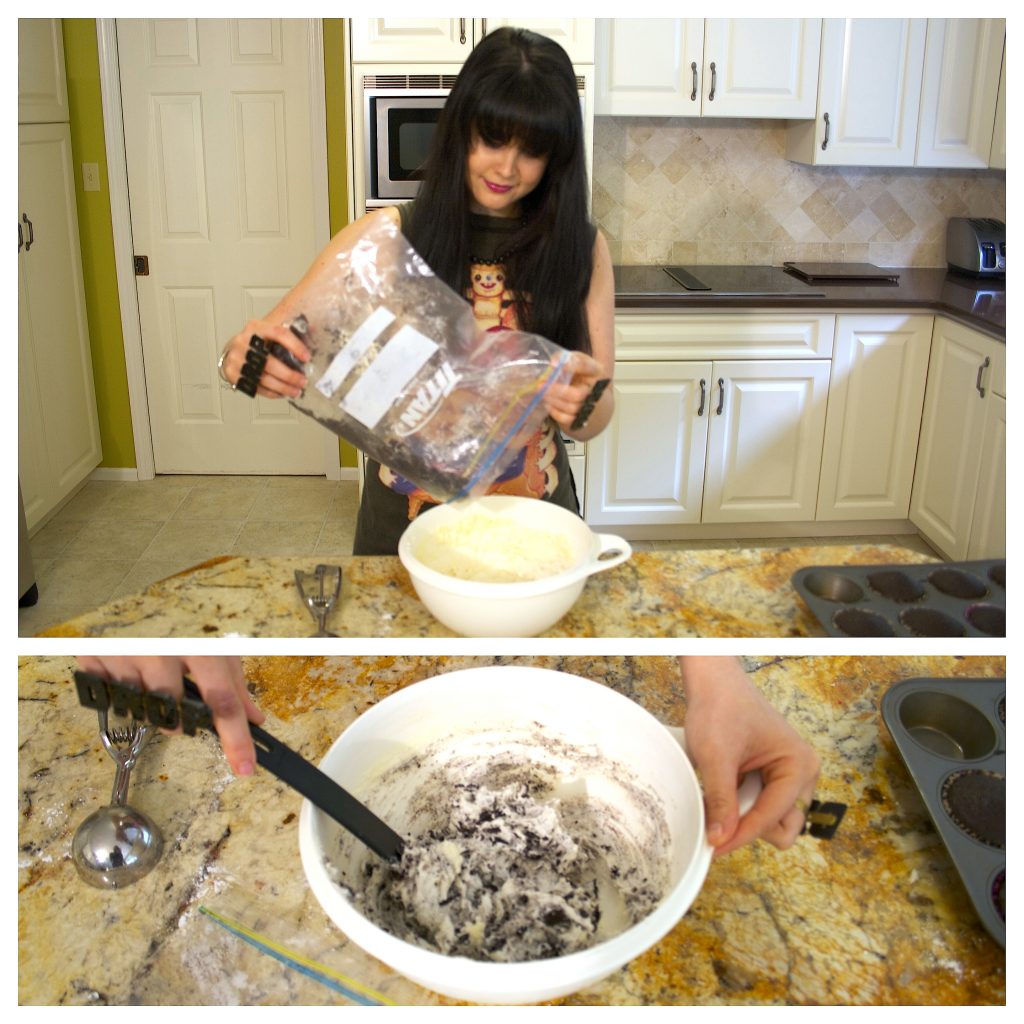 Frost cupcakes however you desire and garnish with an Oreo. If you are making these ahead of time for an event, garnish with an Oreo just before serving to prevent the cookie from going mushy. Enjoy!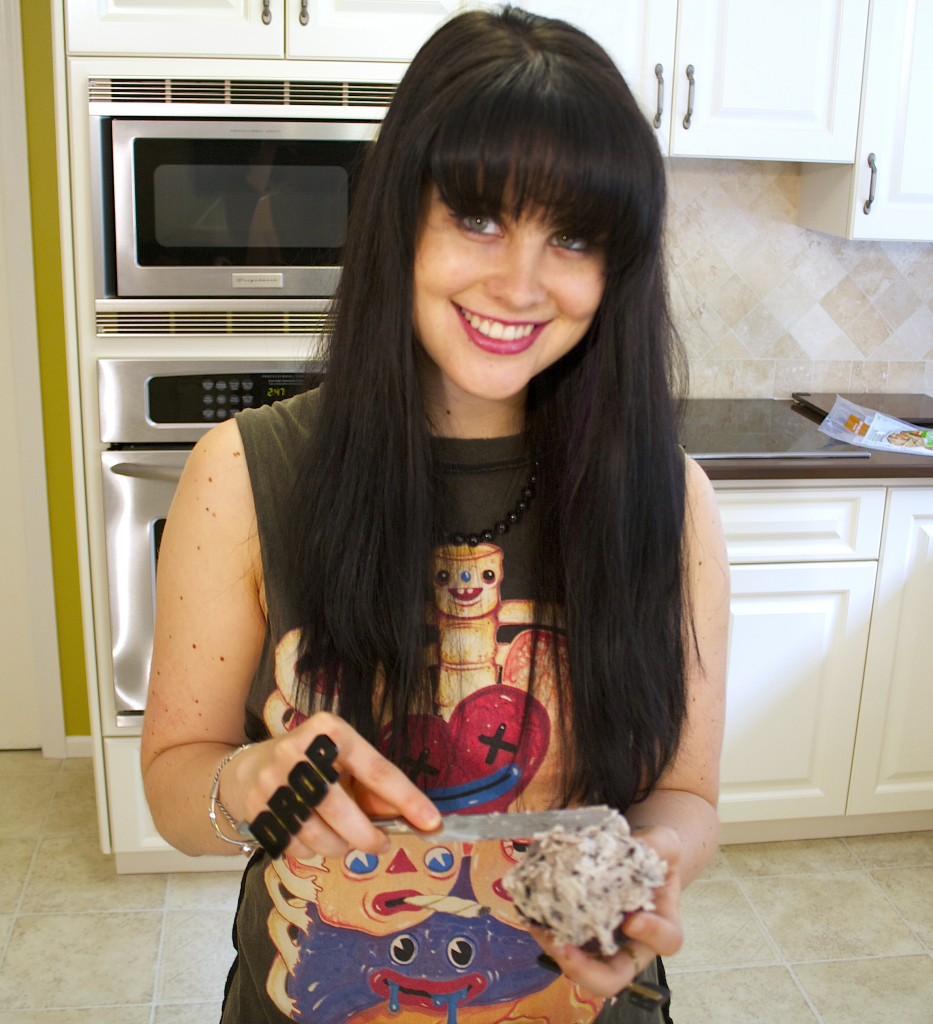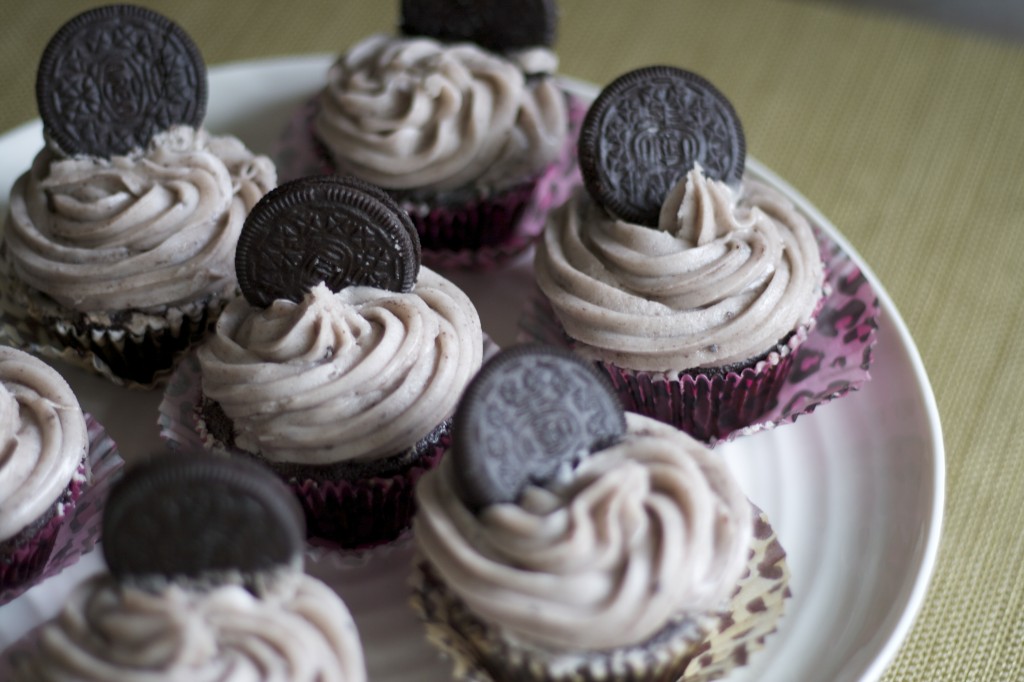 Yum