DIY Clothespin Picture Frame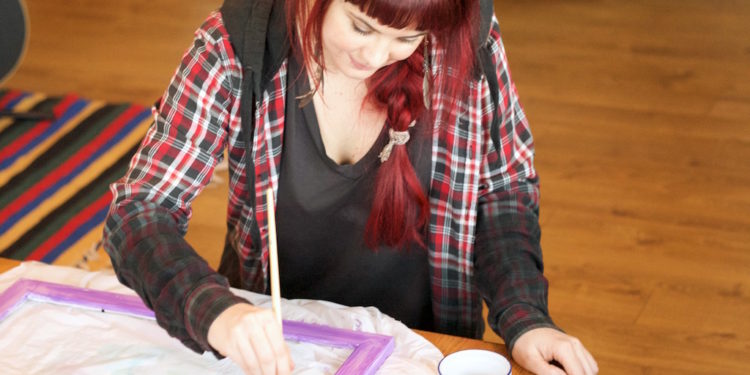 This past weekend was the bridal shower for one of my best friends! Taylor is getting married in India in February and our whole group of friends is heading over there with her.
For Taylor's bridal shower gift I got a bit crafty and decided to make a DIY clothespin picture frame in her favourite colour – purple!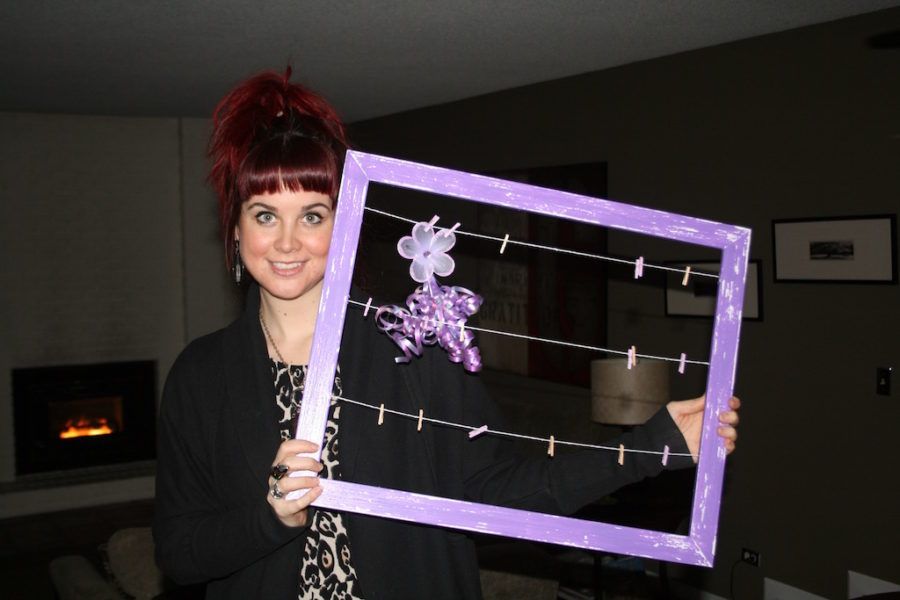 This was a fun, simple project and I was really happy with the result. I hope that Taylor loves it and can fill it with pictures from her wedding!
Step 1
Decide on a picture frame. You can keep it simple like I did with a plain wood frame or get fancy with a more detailed frame. I got my frame at Michael's but if you have an old frame lying around the house or see a cool one at a flea market, even better!
Step 2
Remove any glass or wooden backing as you won't need them for the finished product.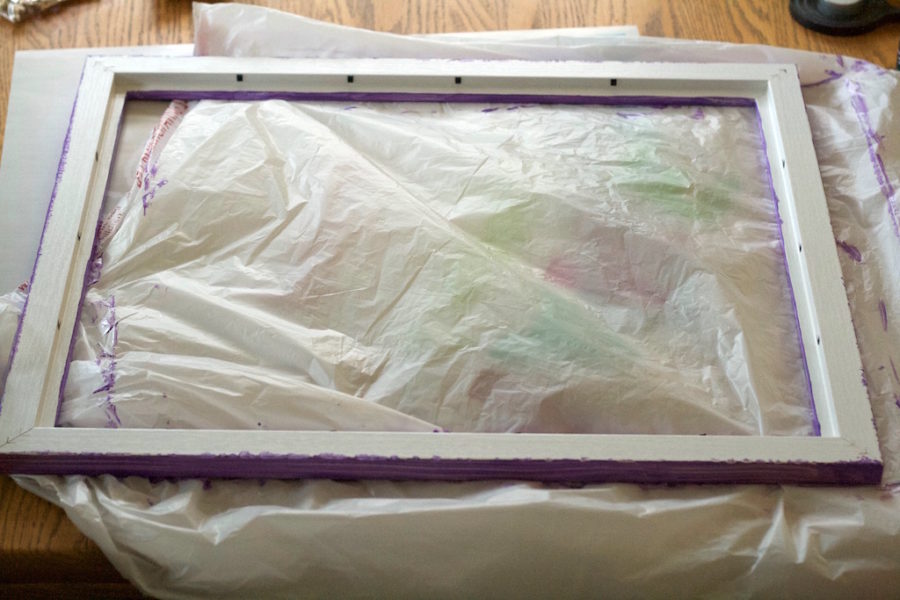 Step 3
Paint the frame with white multi-surface acrylic paint if it isn't white already.Let it dry overnight.This is so that later in the process when you sand the frame to get it a rustic look, the white paint will be revealed underneath.
Step 4
Paint the frame in the colour of your choice. Again I used multi-surface acrylic paint with satin finish in "iris" and 2 coats of paint did the trick.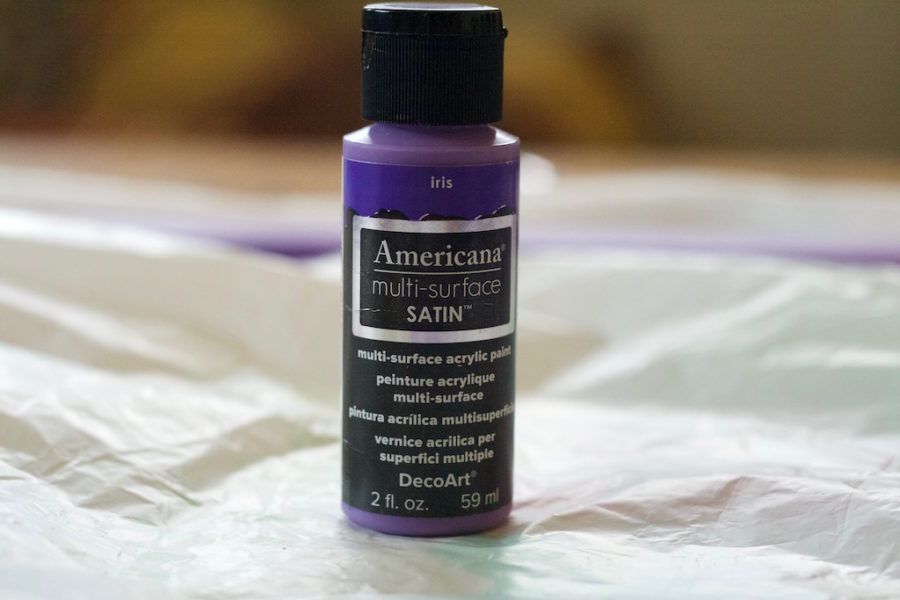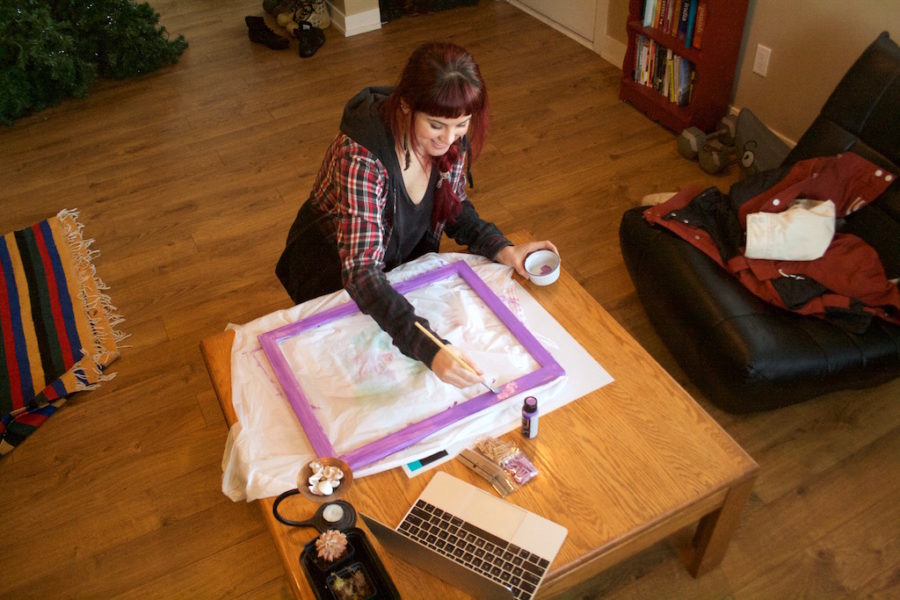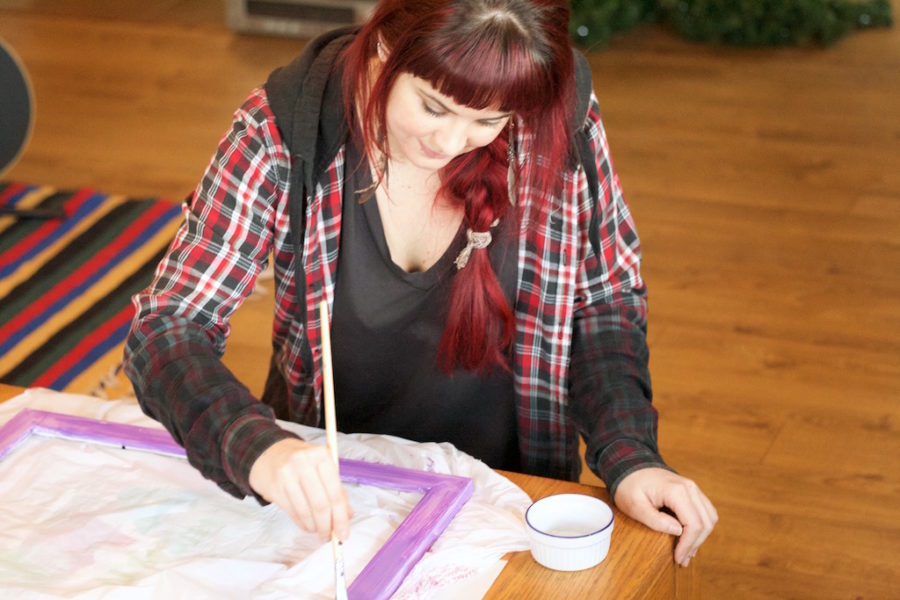 Step 5
Using a light sand paper (I used 180 grit) gently sand the frame to give it a weathered and rustic look.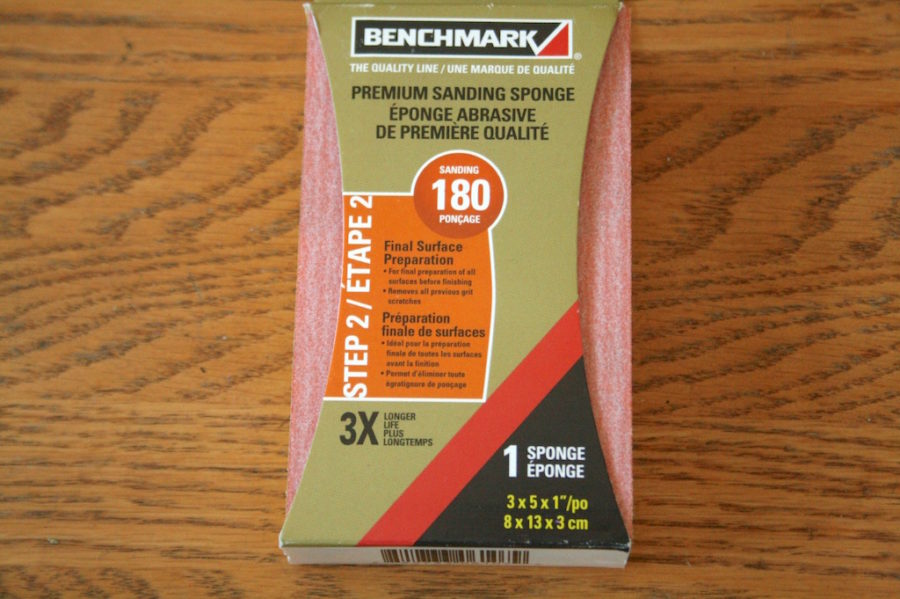 Step 6
Decide on a rope, string or twine to hang the photos from. I used a white and silver twine from Michael's. Decide how many rows of photos will fit appropriately in the frame.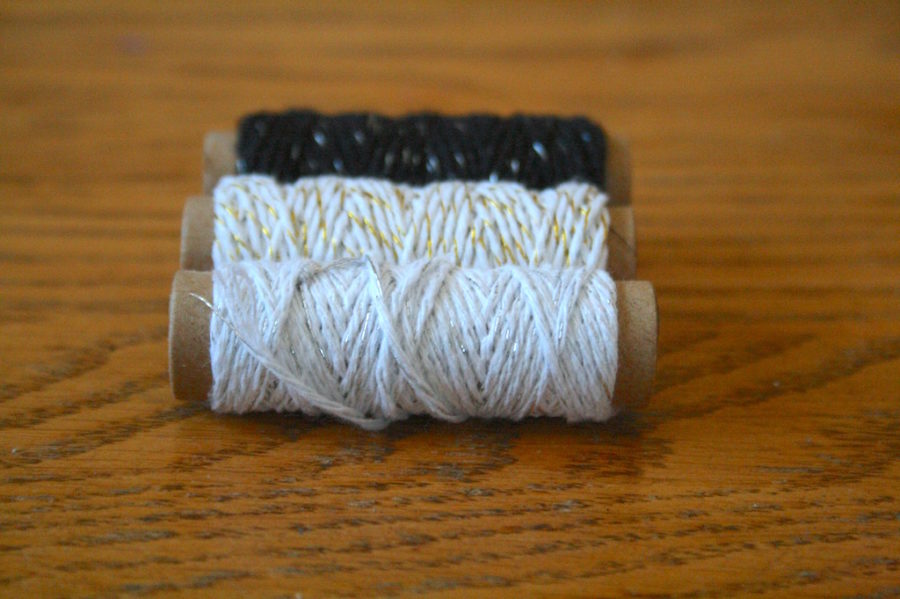 Step 7
Measure and mark where the rope should be placed so that it is even. Cut your string to size. Glue gun the string to the back side of the picture frame (if there is an inside groove do the glueing there so it won't be pressed against the wall when hanging).
Once the glue is dry, use a heavy duty stapler to staple the same spots for added security.
Step 8
Place tiny clothespins onto the string and hang photos from them. I got mine at Michael's and there were a million different colours and sizes.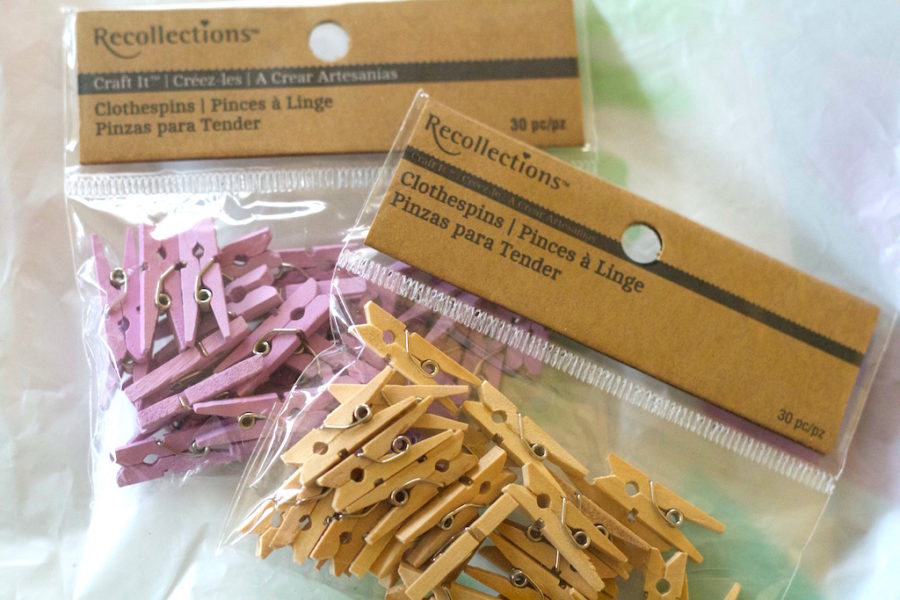 *Printing instagram photos works great as they are small and square. Get creative!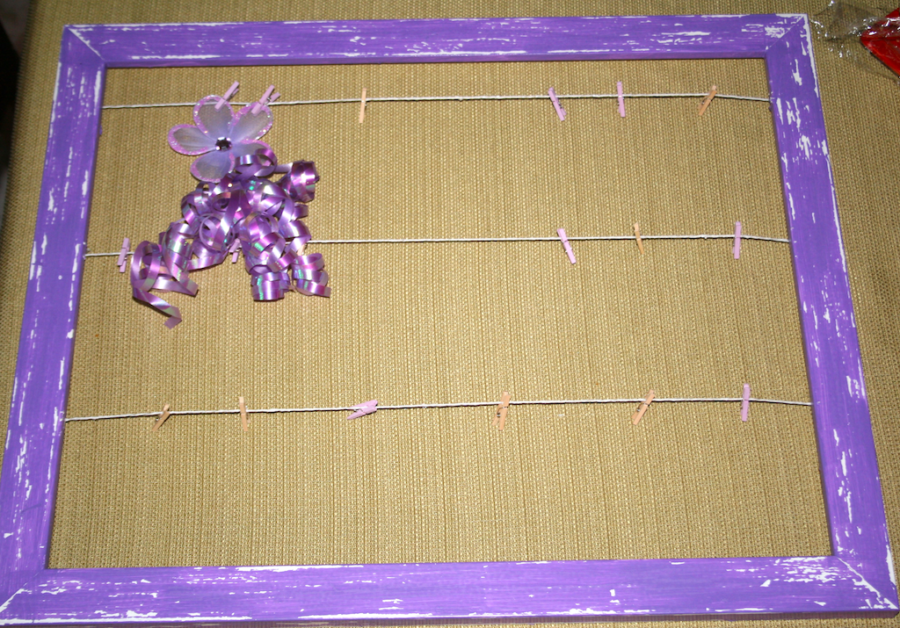 Yum