Raw Caramel Apple Pie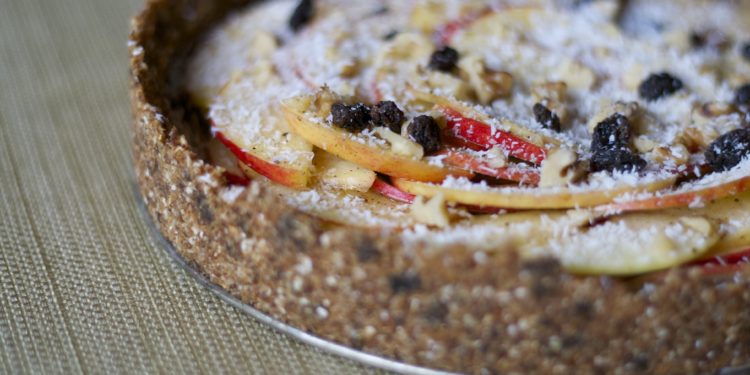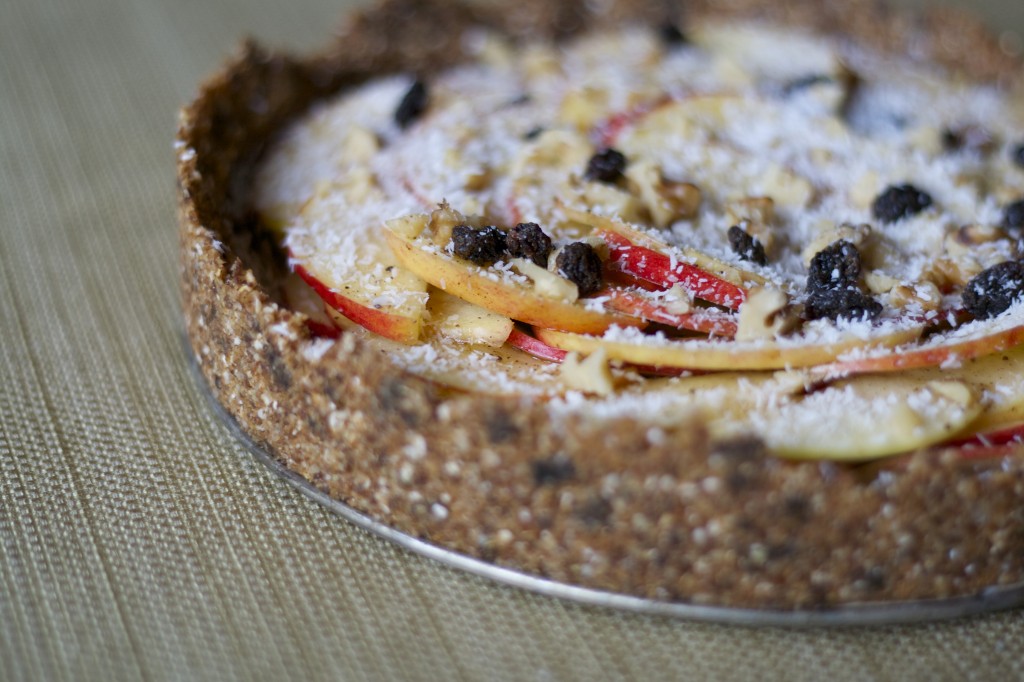 This recipe has been a while in the making. I started off wanting to make vegan or raw vegan caramel apples. Caramel is not the the easiest thing to make when you don't want to use sugar! After several attempts, that just lacked a certain caramel flavour, I went back to my favourite raw caramel recipe and changed it up a little bit.
After tasting it's ooey-gooey goodness, I changed the entire plan! The delicious raw caramel was just too good to be true. I had to make an eye-catching dessert with it! I settled on a raw apple pie, and I think it turned out awesome. It looks so pretty, and I think it would be the perfect touch on your table at Thanksgiving (which is creeping up real fast in Canada!)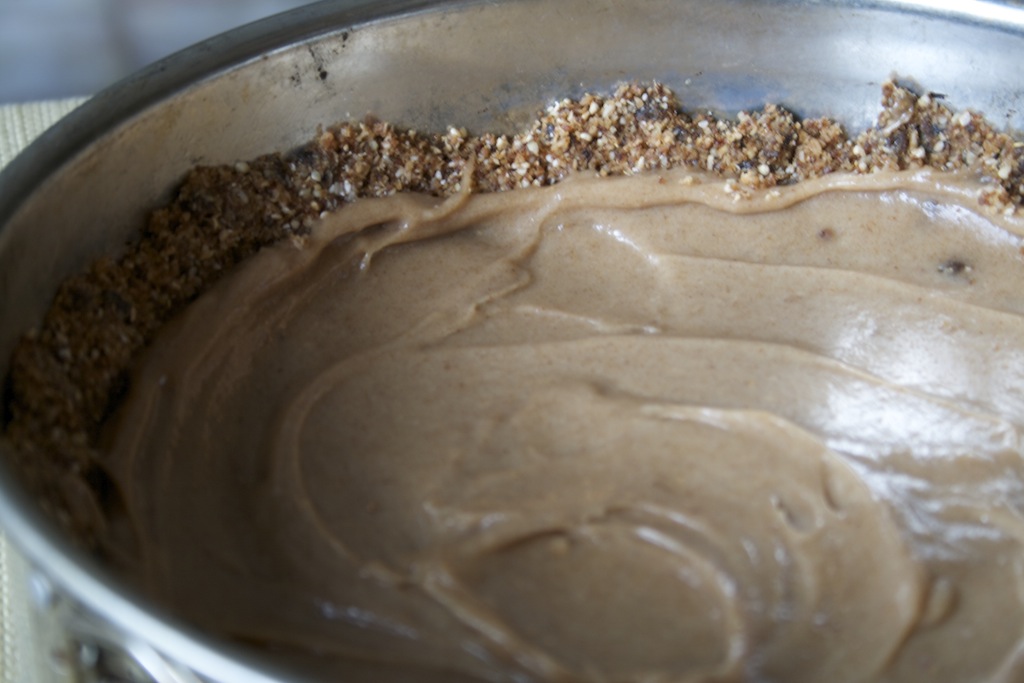 Sometimes I find the crusts in raw pies so heavy, because they usually consist of just nuts and dates. I threw some sprouted buckwheat and coconut in this one to lighten it up a bit. I swapped dates for raisins, too.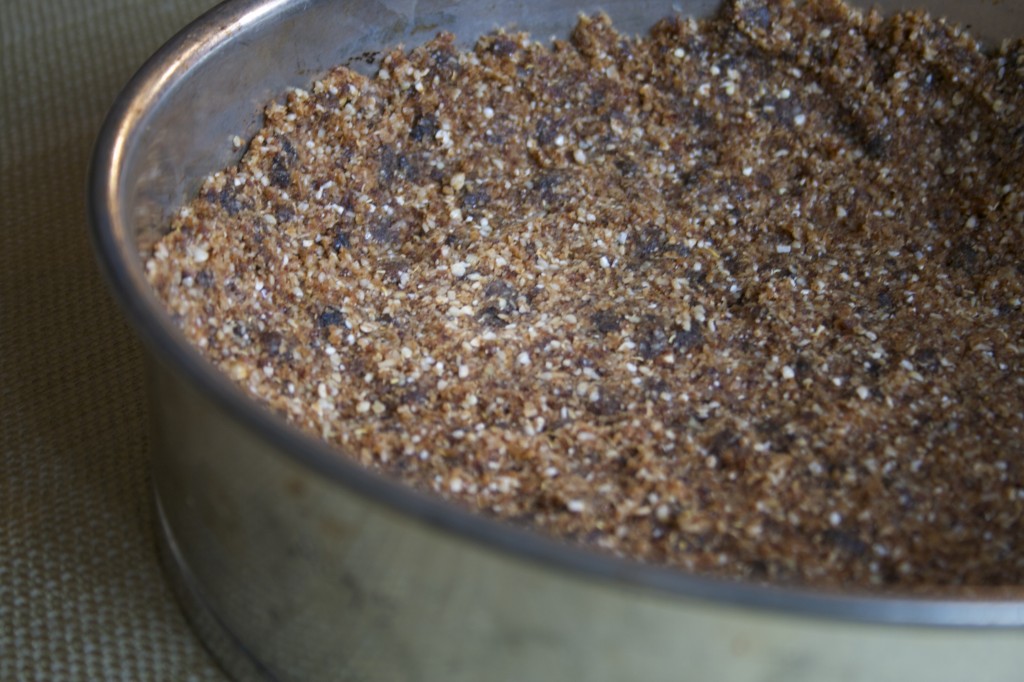 To use sprouted buckwheat in the crust, follow these instructions:
Soak buckwheat groats for 15 minutes .
Rinse really well.
Place buckwheat in a sprouting tray or in a sieve or tray on the counter.
Allow buckwheat to sprout which will take 1-3 days. Rinse every few hours.
When tails have sprouted, place in dehydrator until dried. Alternatively, you could probably dry these in the oven. Use lowest temperature and leave door cracked open. Watch very carefully.
You can purchase buckwheat groats through iherb.ca Use code OKO712 to save $5-10 off your first purchase!
Enjoy this Fall recipe.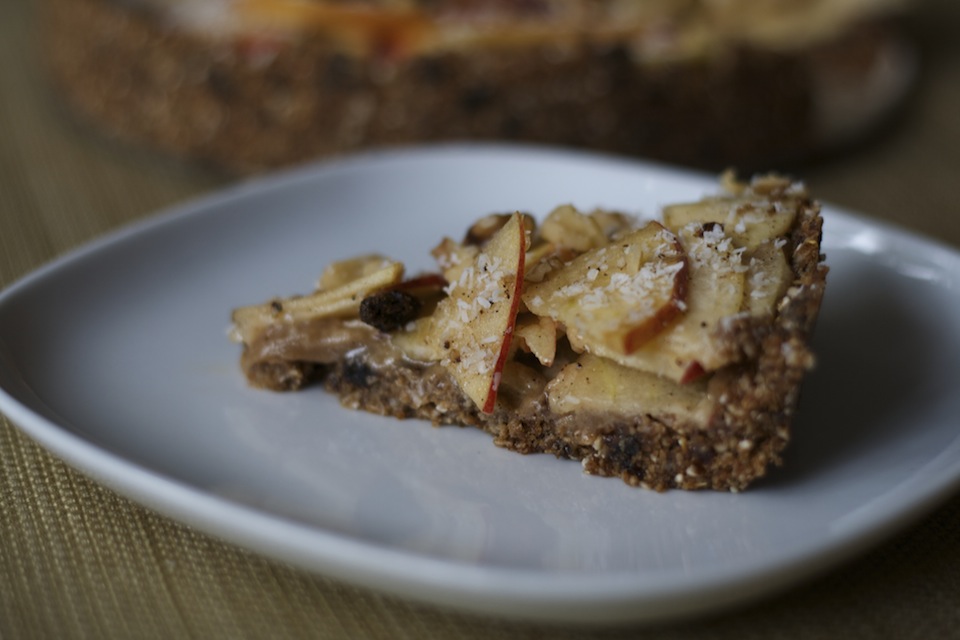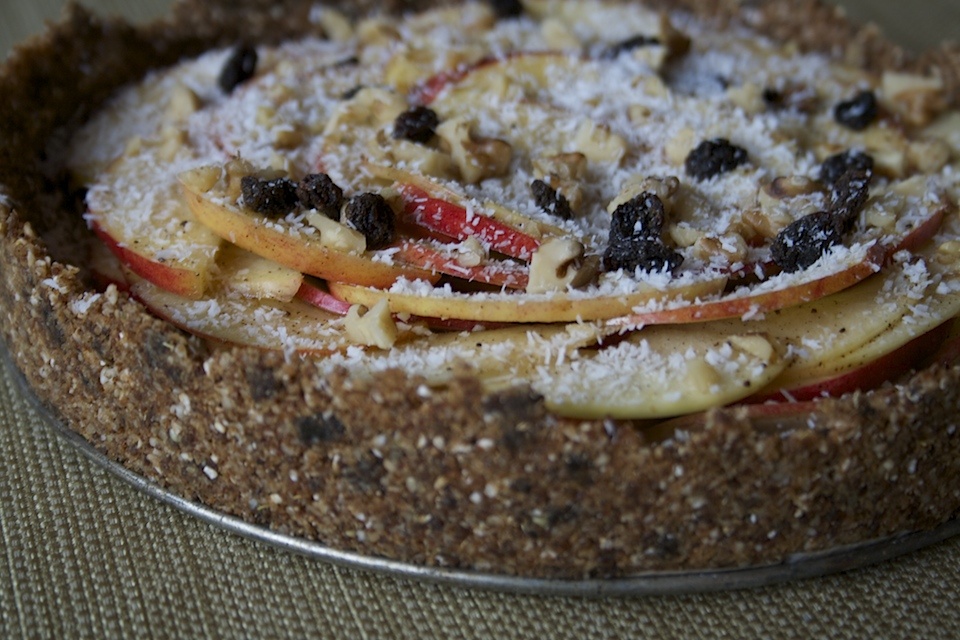 Ingredients:
Sprouted Buckwheat, Dried – 1 cup
Shredded Coconut – 1 cup
Raw Walnuts – 1/2 cup
Raisins – 1 cup
Melted Coconut Oil – 1 TBSP
Cinnamon – 1/2 tsp
Himalayan Pink Salt – A pinch
Caramel:
Medjool Dates – 1 cup, pitted
Raw Nut Butter – 1 TBSP, I suggest cashew or almond
Coconut Oil – 3 TBSP
Raw Honey – 1/3 Cup
Himalayan Pink Salt – A Pinch
Vanilla Powder – 1/8 tsp
Apple Topping:
Lemon juice – From One Lemon
Apples – 2, sliced thinly *I used Gala
Vanilla Powder – 1/4 tsp
Coconut Sugar – 4 tsp
Instructions:
Place buckwheat, coconut, walnuts, raisins, coconut oil, cinnamon, and himalayan salt together in a food processor and process until mixture comes together. This make take a minute or two. Do not puree mixture, but you should just be able to press it together.
Press mixture in 9-inch springform pan.
For caramel layer, combine caramel ingredients together in a high-powered blender and blend until completely smooth. Spread over top of crust.
For apple topping, combine ingredients together in a bowl and decoratively arrange apples over caramel layer. Drizzle any extra lemon/sugar mixture from the bottom of the bowl on top of the apples.
Garnish with coconut, chopped walnuts, and raisins.
Yum