Smoothies 101: How to make the perfect smoothie every time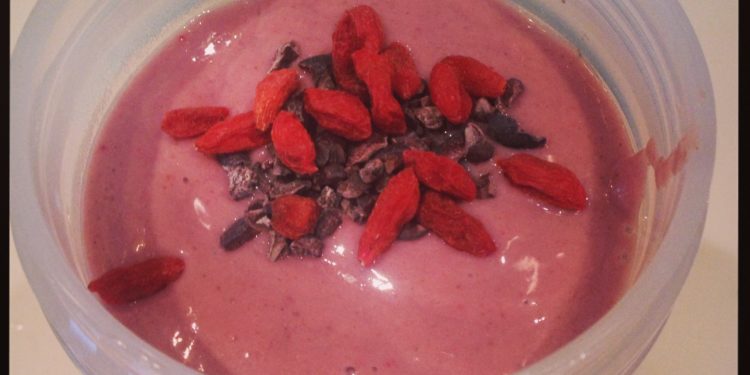 I enjoy a smoothie every single day of my life for breakfast. There was a time not that long ago when I dreaded smoothies for breakfast. I just didn't like the thought of having to drink something for breakfast- let alone something cold! It didn't take long to turn this all around. I decided to commit fully to a smoothie a day…in the morning. I think I started when it was spring or summer and getting warmer. I think this makes it a bit easier. I pushed myself to have a smoothie several times a week and soon the odd days off when I didn't have a smoothie felt weird. I just didn't feel as good throughout the day. Now even when it's freezing out I have to have my smoothie!
I always look forward to the endless combinations of flavours and superfoods that I can make.
There are a few basic rules I follow but after that, it's a free for all. I will share my key to the perfect smoothie.
1) For one smoothie, use one cup of liquid– I choose almond milk or water, but you could use soy milk, regular milk, or even juice.
2) For every one cup of liquid, one frozen banana should do the trick to make the smoothie for filling, chilled, and smooth
3) For every cup of liquid use one cup of frozen fruit besides the banana- I suggest frozen berries, peaches, watermelon, mango, etc.
4) For every cup of liquid use 1-2 pitted dates to sweeten
5) Add superfoods! I like to add a tablespoon each of chia seeds and hemp seeds, if I am not adding a protein powder. I also like to add a tablespoon of chlorophyll, or a teaspoon of maca powder or lucuma powder, or Ancient Wisdom
6) A handful of greens is all you need to add veggie power to your smoothie without altering the taste. Spinach is my number one choice as it is the least flavourful. If you add too much kale on the other hand, you will know it!
As you may or may not know….I am moving to New Zealand just before Christmas! I will be living there for a few months, or even up to a year! I am beyond stoked, and have talked of doing this for years. I will be going with my lil Kiwi boyfriend, Rhys. Woohoooooo! This will be such an amazing adventure, and one of the best parts is that it will be Summer when we arrive. You can bet I will be taking my Nutribullet and keeping up with my healthy lifestyle and SMOOTHIES!
Here are a few of my favourite combinations as I've shared on my Instagram over the last few months: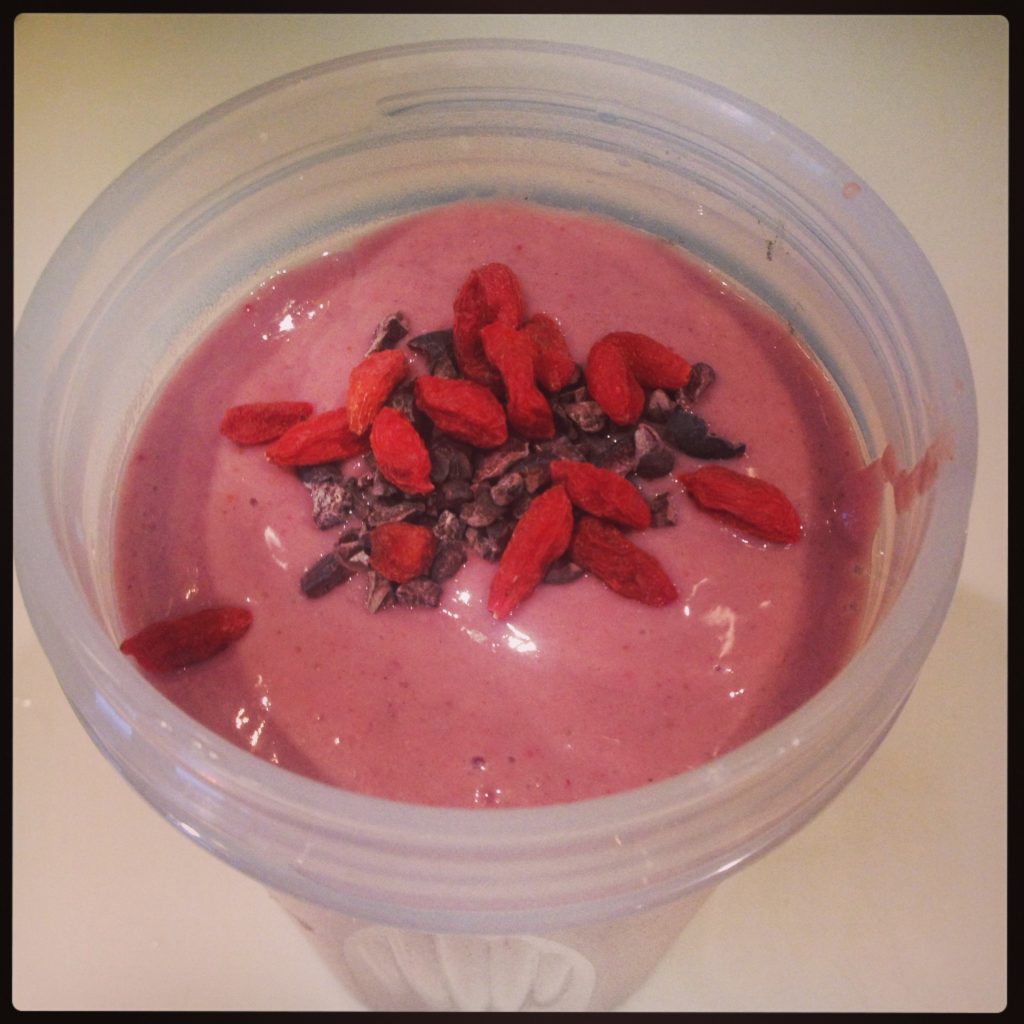 1 cup almond milk, 1/2 cup frozen peaches, 1/2 cup frozen raspberries, 1 TBSP each hemp and chia seeds, 2 dates, 1 banana, top with cacao nibs and goji berries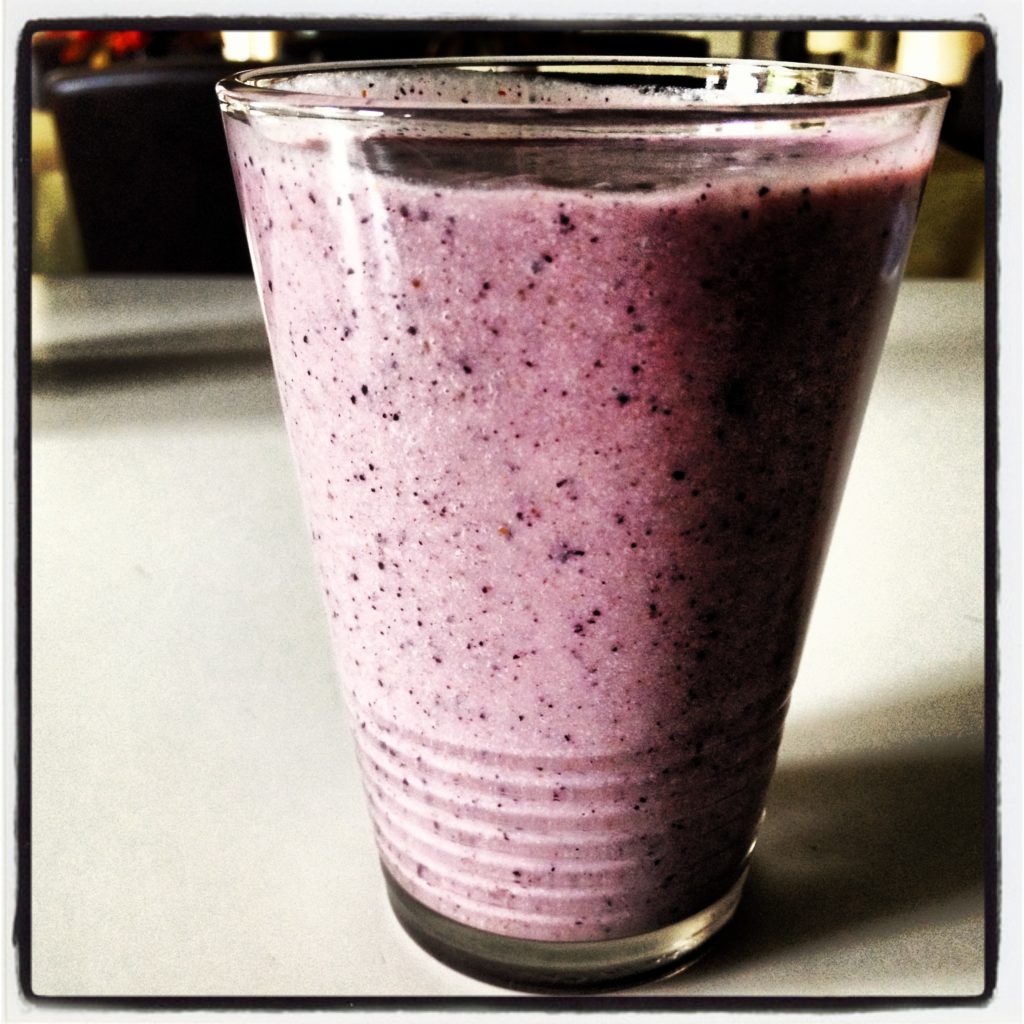 1 young coconut (flesh and water), about 1/3- 1/2 cup frozen blueberries, tbsp hemp seeds, a frozen banana, 2 dates
1 cup almond milk, 1 cup frozen mango, a handle of spinach, a tbsp chlorophyll, 2 dates, a tbsp irish moss
I hope you give smoothies a try…they really set you on the right track for eating healthy the entire day. Let me know if you have any questions, and follow me on instagram for more ideas!
What is your favourite kind of smoothie?
Yum